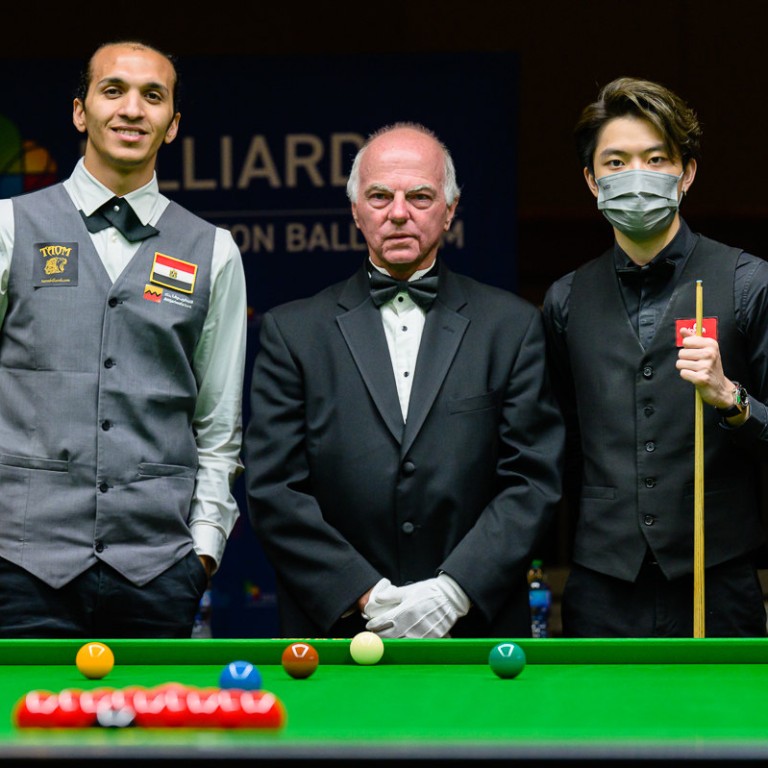 Cheung Ka-wai overcomes 'huge pressure' to win Hong Kong's first-ever World Games gold medal
The former World junior champion made an impressive debut at the Games, defeating British veteran player Wayne Brown on his way to gold
Despite a fight back from his opponent in the second set, Cheung remained focused to seal the win with two sets of 69-18, 65-29
Cheung Ka-wai made history for Hong Kong on the closing day of the World Games in Alabama, bagging the city's first-ever gold medal.
In the men's snooker final, the 23-year-old overcame "huge pressure" to defeat Egypt's Abdelrahman Shahin 74-15 on the biggest sporting stage outside the Olympic Games – winning the city's fifth medal of the competition.
"I am very happy to have this gold medal in my possession," Cheung told the Post. "To be honest, I was very nervous and under a lot of pressure not only in the final but the whole tournament. I'm so glad I made it even though I wasn't at my best."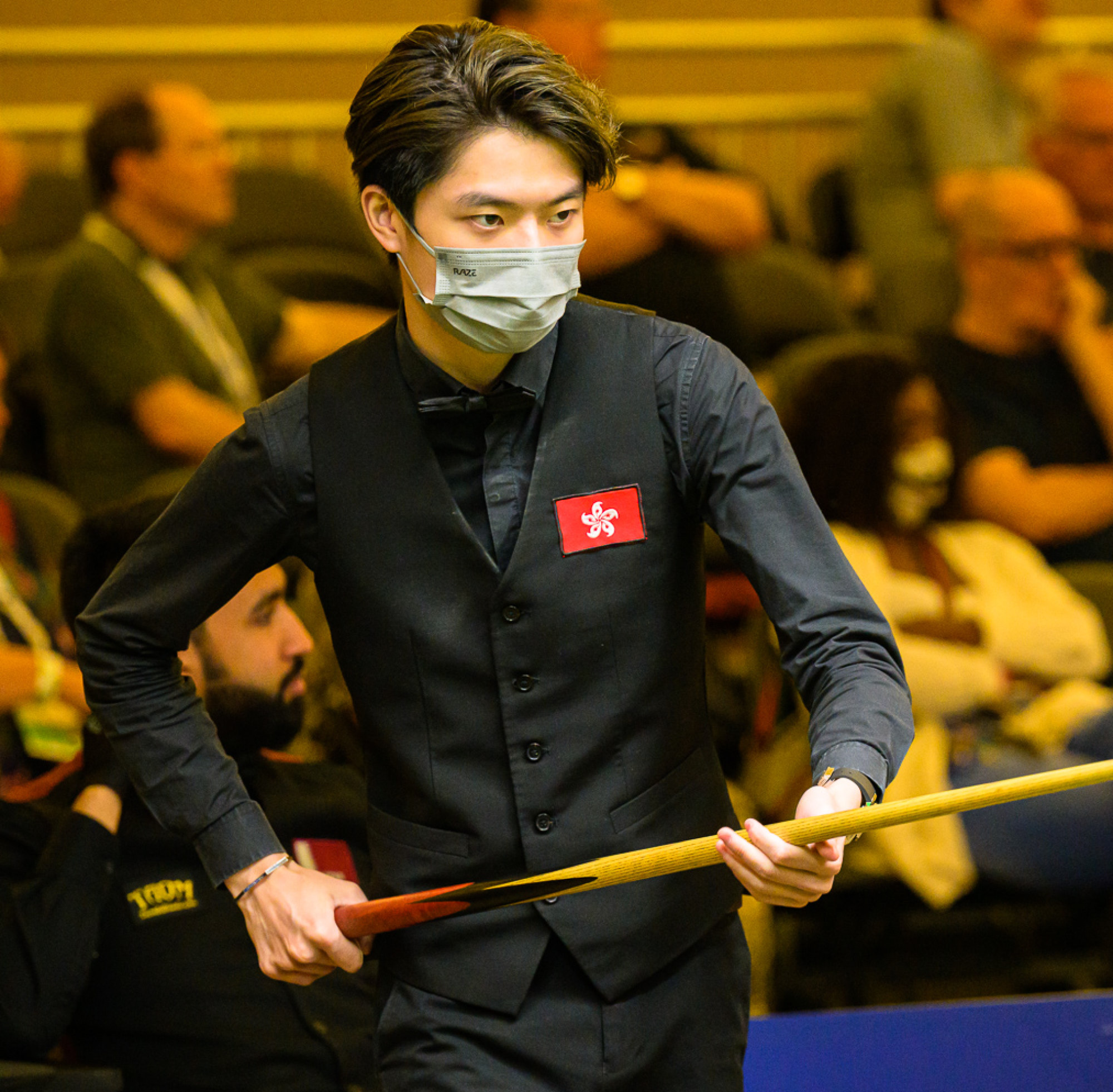 Despite a fight back from Shahin to level 59-13 in the second set, Cheung remained focused to seal the gold with two sets of 69-18, 65-29.
The former World junior champion made an impressive debut at the Games, defeating British veteran player Wayne Brown 3-0 in the first round, followed by two more victories over current IBSF world champion Ahsan Ramzan of Pakistan 3-1 in the quarters and Ali Alobaidli of Qatar 3-0 in the semi-finals.
"I've had ups and downs since winning the world junior title in 2015. I hadn't thought about getting a gold medal in the Games, but this gold definitely gave me a lot of confidence for my career," said Cheung, who also won bronze at the 2021 Asian Billiards Championships.
"I believe my gold is a breakthrough for Hong Kong. It's an accomplishment for me, and it gives hope to our sports – particularly our status in the Hong Kong Sports Institute, which has been threatened for months," Cheung said.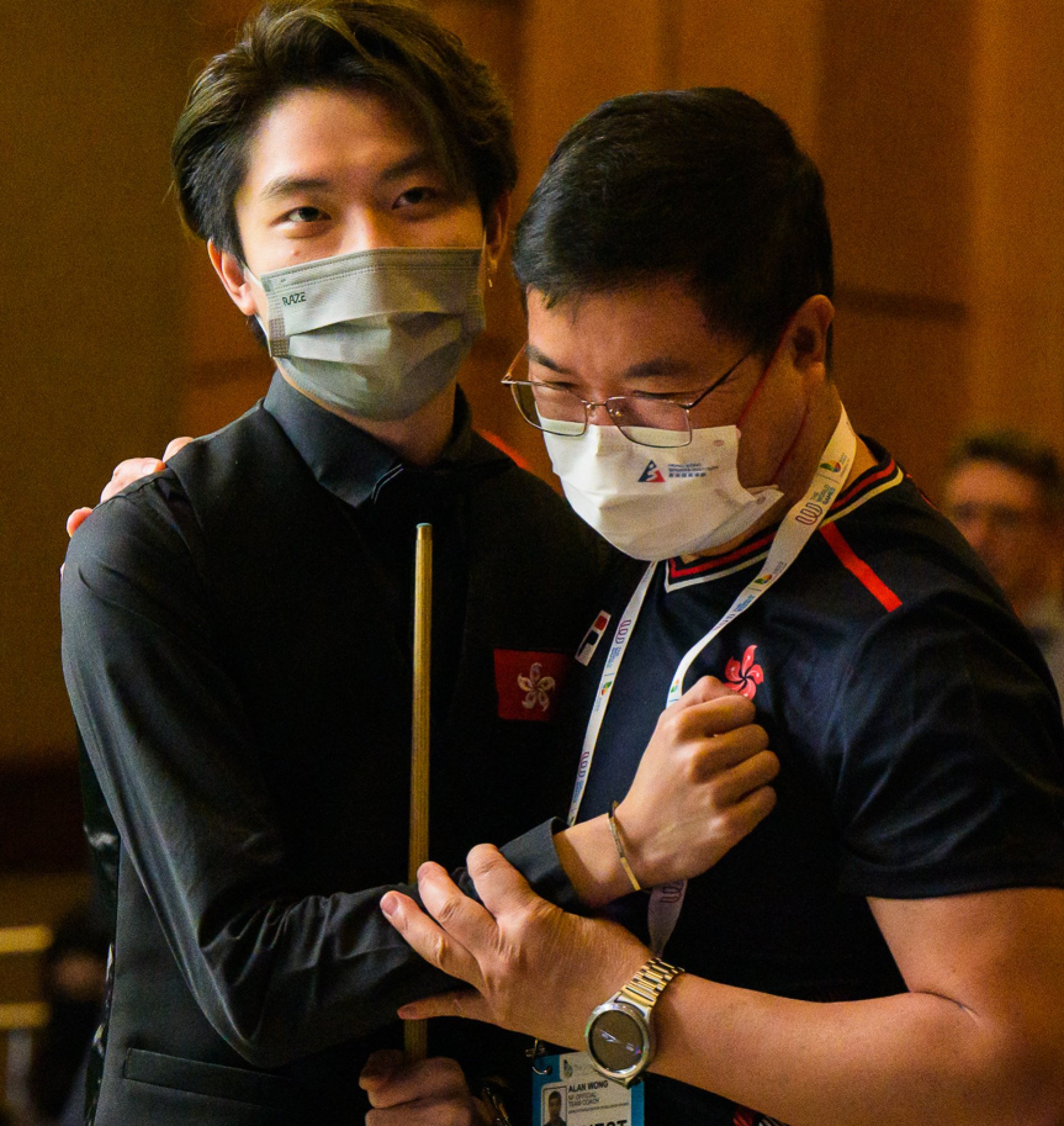 Amid all the fanfare, Cheung left his prized pool cue at the presentation ceremony and was unable able to recover it until completing a drug test in another location. Despite some stressful moments, he got it back.
"It scared me for about two hours because it's not easy to find the right cue," he said. "The one I left behind was a cue I'd been using for half the year."
In the bronze medal match, 56-year-old British cueist Darren Morgan beat Ali Alobaidli of Qatar 3-2 to secure his place on the podium.
Kevin Yeung, Secretary for Culture, Sports and Tourism, congratulated Cheung on his gold medal performance.
"Cheung Ka-wai performed at his best and demonstrated the demeanour of a great athlete. I am so glad and proud of his achievement and sincerely congratulate him," Yeung said.
Between 2005 and 2017, Hong Kong won three silver and one bronze medal at the World Games. In addition to Cheung's gold, the city has four bronze medals thanks to Kata star Grace Lau Mo-sheung and three wushu team members.
In April, the Home Affairs Bureau's Sports Commission informed Hong Kong Billiard Sports Control Council that cue sports (billiards and snooker) would be demoted to Tier B if it was not included in the 2026 Asian Games in Japan, which would mean losing 80 per cent of their funding.
"It's very pleasing to see Ka-wai win the major final. He is a fantastic talent – one we hope will take him all the way to the top of the game if the sport maintains Tier A status," head coach Wayne Griffiths said.
"Billiard sports stakeholders are wondering what our sport needs to do to keep our seat at the top table as a Tier A sport. All we can do for now is to keep working hard to deliver more world-class results."
For Cheung, he said his next goal is to secure a professional tour card.
"Though I failed to get the tour card in the past, I still have confidence in myself that I can get it and hopefully one day I will be in the UK playing with the professional players," he said.
In the women's Muay Thai, 57kg Alex Tsang Ching-yee lost the bronze medal match to Sweden's Patricia Axling by points 17-20, while the Hong Kong Orienteering team finished 12th in the mixed team relay.
Hong Kong finished 43rd in the medal table with five medals, while Germany led the way with 47 medals, including 24 gold, seven silver, and 16 bronze medals. The United States came in a close second with 44 medals while China finished 10th with 14 medals.