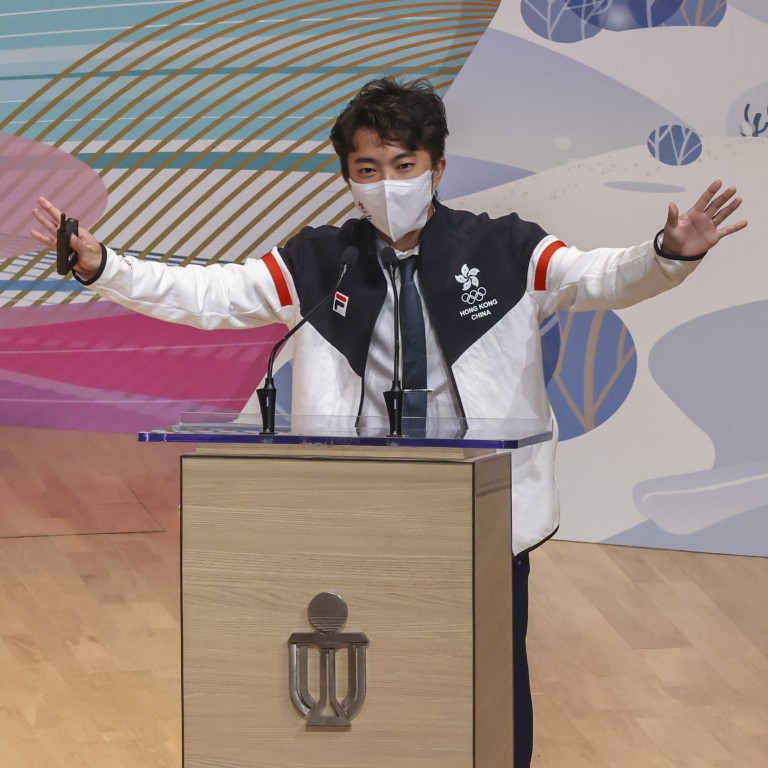 Hong Kong Olympian Sidney Chu hopes to train with US national team as part of preparations for 2026 Winter Games
Short-track speed skater leaves for the United States next month to take up a place at Rutgers' New Jersey Medical School
Chu says he is stepping back from competition to reflect on the past 6 months, but is aiming to compete in Italy in 4 years
Hong Kong speed skater Sidney Chu hopes to train with the US national team as part of his preparations to qualify for the 2026 Winter Olympics in Italy.
Chu, who celebrates his 23rd birthday on Friday, represented Hong Kong at the Beijing Winter Games earlier this year, finishing 24th in the men's short-track 500m event.
While not fully committing to the Milano-Cortina Games in four years' time, Chu said his aim was to take part, although he heads to the United States next month to start medical school, adding he would not race competitively as a result.
"I'm continuing training this year, but just taking a step back for all the competitions, just like reflecting on a few things, and maybe in three years, I'll be back [to the Olympics]," Chu, who placed 24th in the men's 500m event at the Beijing Winter Olympic Games in February, said.
Chu, who graduated from George Washington University last year with majors in public health and biology, has been admitted to Rutgers' New Jersey Medical School for the next four years.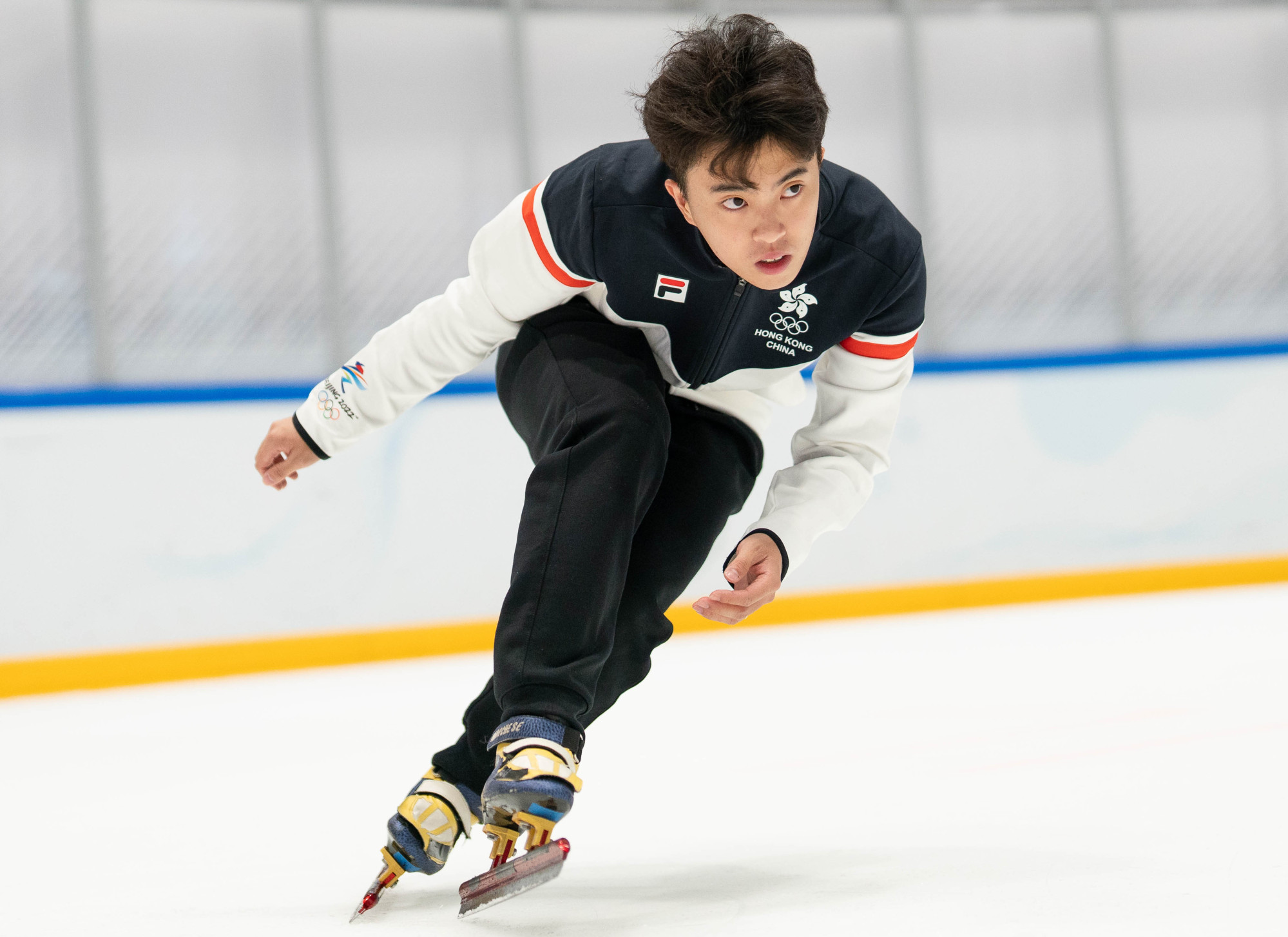 "I'm keen on trying to keep up with my sport and my school as a medical student, it'll be very exciting and challenging," he said.
"But I'm still an athlete, I still want to aim for the next Olympics. In the next few years, my plan is to train with the US national team, and many of their members are training in Washington and New Jersey."
Chu was speaking during an event organised by the central government's liaison office in Hong Kong and several sports groups to discuss the success of China's athletes at the Beijing Winter Games.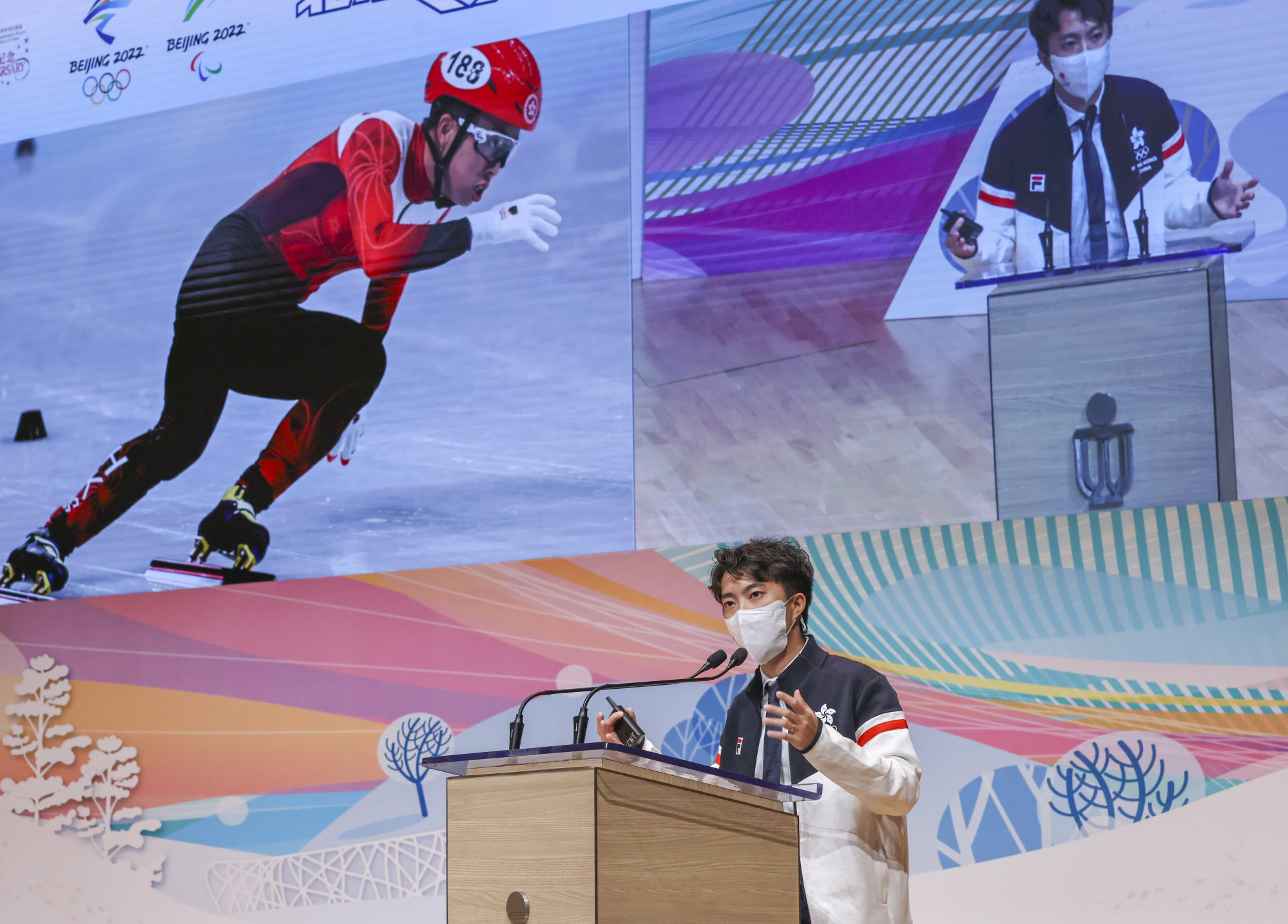 The event, which was held at the University of Science and Technology, also featured several Chinese gold medallists, including teenage snowboarder Su Yiming, who shared their experiences from the Olympics.
Su, who took home one gold and one silver, definitely plans to compete at the next Games in Italy, and said his success had not dampened his determination.
"Actually, I still think the same way after winning the gold in the Olympics because what I'm doing right now is what I enjoy doing the most," he said.
"The difference is that now that I've won medals in Beijing, I have more obligations. Through some of my efforts, I wish to increase people's knowledge of and love for skiing.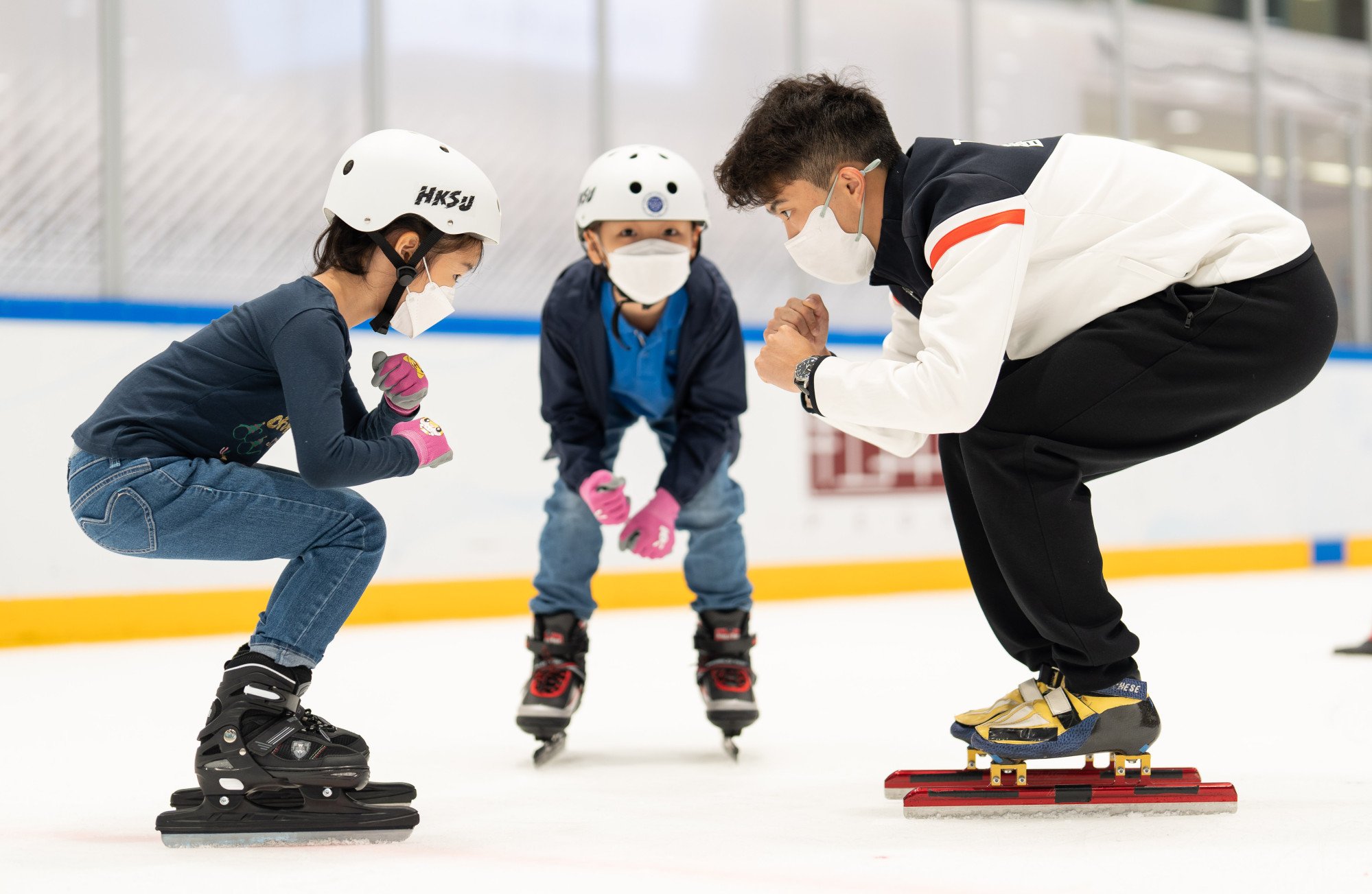 "I know there are greater and harder goals waiting for me to try and attain, therefore I'll keep working hard to win more competitions."
Chu, meanwhile, said he was going to devote more time to his new speed skating academy before leaving for the US next month.
Initial uptake had been good, he said, with more than 200 people enrolling in the interest courses that he has been holding at the ice rink in Discovery Bay.
"I realised I needed to do more to popularise the sport in Hong Kong after competing in the Olympics," he said. "I'm taking advantage of my rising reputation as a result of the Games, and it's incredible to have more than 200 people come to try the lessons [in Discovery Bay] in such a short period of time.
"I'm not the actual coach. I simply go down there to get the interest going."