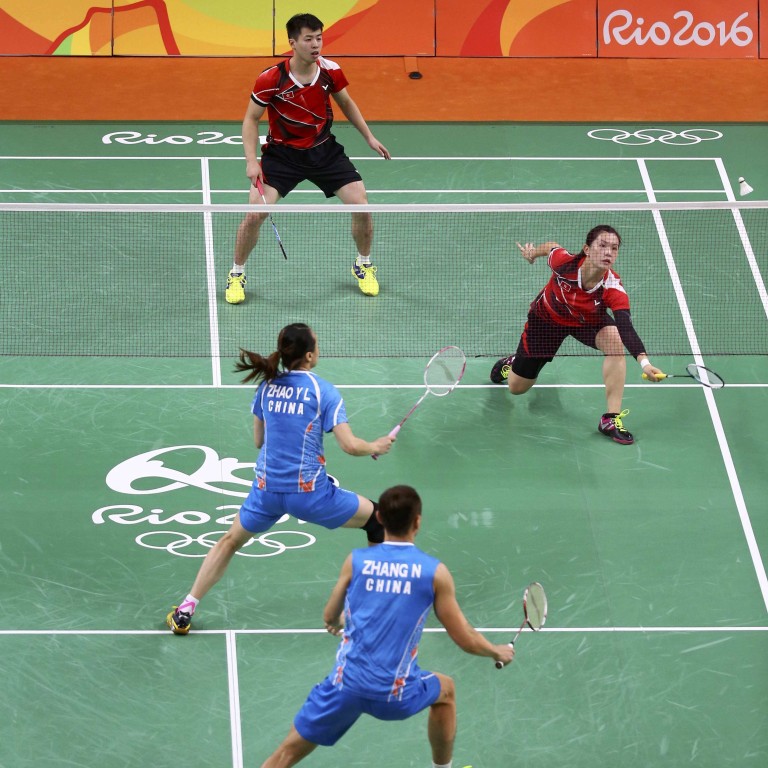 Taipei Open: Reginald Lee claims first podium finish in three years after storming through semi-finals
Lee and mixed doubles partner Ng Tsz-yau beat host pair in three games to advance to last four in Taiwan
Injuries and pandemic has forced Lee out of world tour since 2019 until late last year when the pair start again from low tier tournaments
Reginald Lee Chun-hei stormed into the mixed doubles Taipei Open semi-finals, his first podium finish in the world tour for over three years after injuries and pandemic almost wrote him off from competitions.
At Taipei Heping Basketball Gymnasium, Lee and his partner Ng Tsz-yau overcame Ye Hong-Wei and Lee Chia-Hsin of the hosts in three games 12-21, 21-13, 21-18 on Friday to advance to the penultimate stage.
Even if they lose to Hoo Pang Ron and Toh Ee Wei of Malaysia in the next round, they can still finish in joint third place in the US$500,000 tournament, a Super 300 event on the world tour. Lee last won a podium finish in 2018 when he and former partner Chau came second in the Macau Open, also a Super 300 event.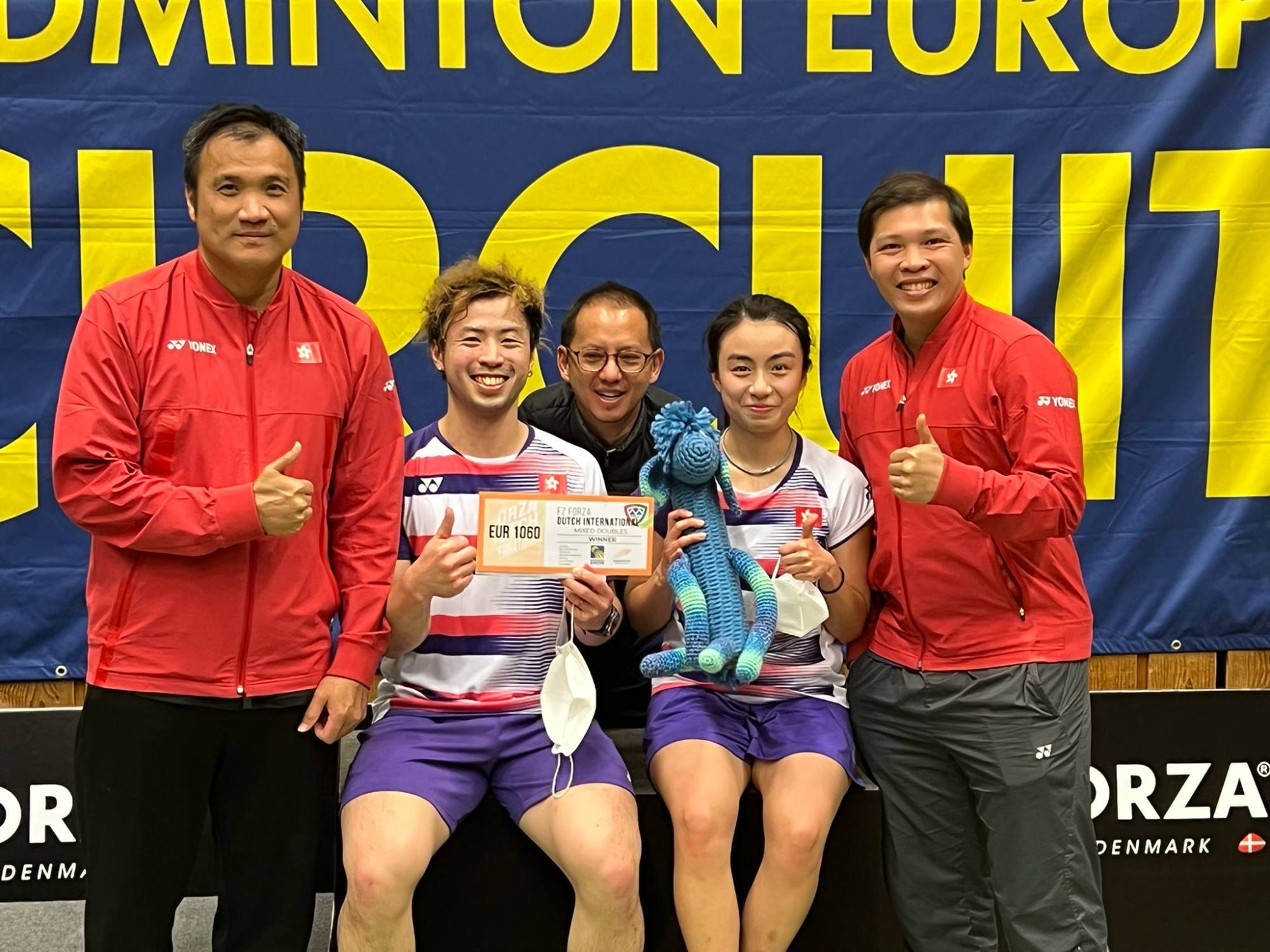 "This is a tremendous boost for Lee who has been working so hard to come back after injuries and pandemic have forced him out for such a long time," head coach Tim He Yiming said. "No matter how they fare in the semi-finals, they will be able to stand on the podium, a big recognition for the pair."
Ng also reached the women's doubles semi-finals with Tsang Hiu-yan while Lee and Law Cheuk-him lost in the men's doubles.
Lee, 28, was once Hong Kong's top ranked mixed doubles player, winning a bronze medal with partner Cathy Chau Hoi-wah at the 2017 World Championships. But he has been off the tour for the past three years because of a shoulder injury, as well as a change of partner and the Covid-19 complications.
Lee and Ng only joined forces on one occasion in 2019 before they were stopped until late last year when the pair had to start over from low tier tournaments after losing ranking points. They won the US$10,000 Dutch International in April and came second in last month's Denmark Masters, a US$25,000 tournament.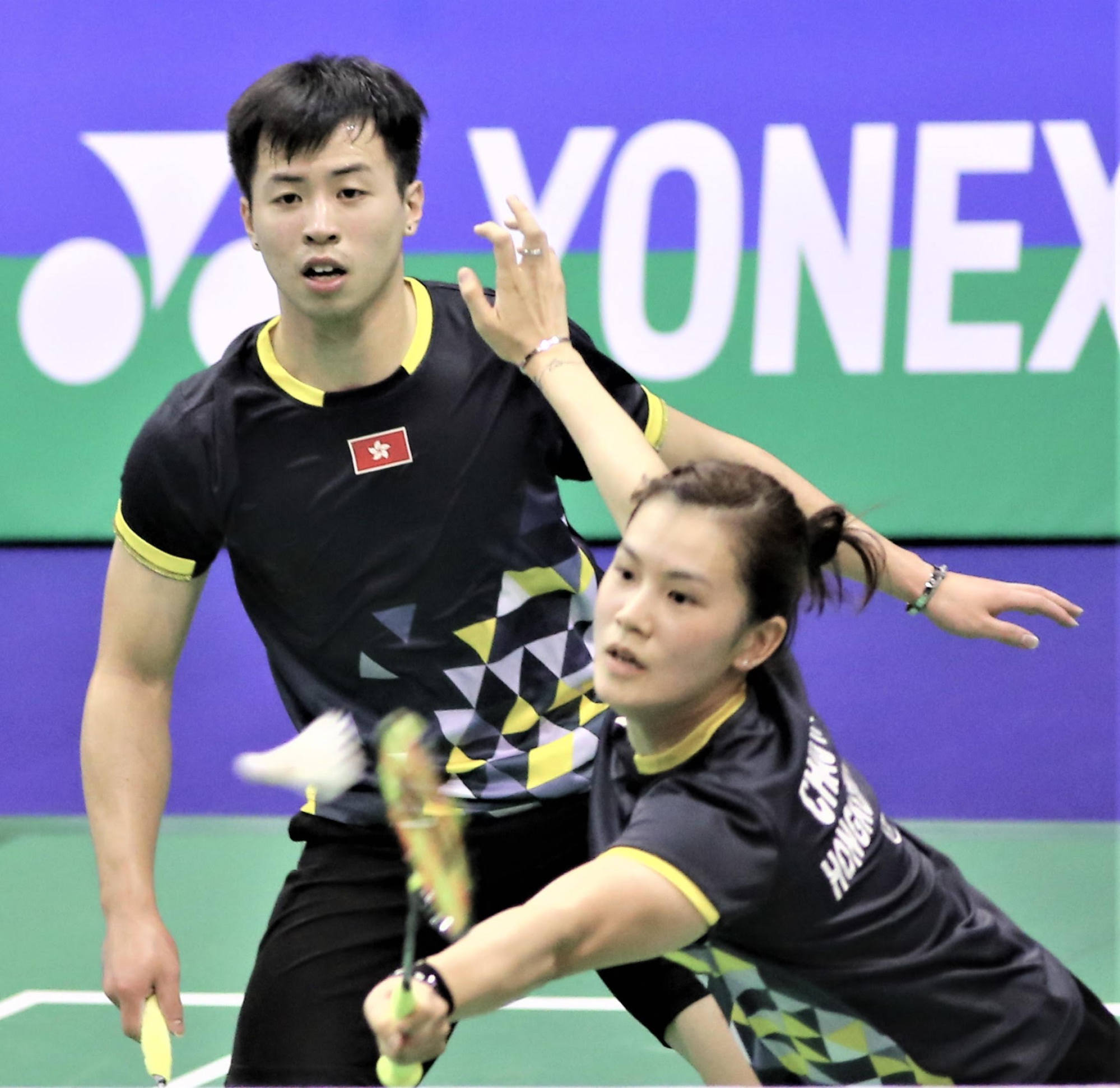 With more ranking points under their belt, they were able to participate in the Singapore Open early this month, a Super 500 tournament on the circuit where they reached the second round.
Against Ye and Lee in the quarter finals in Taipei, they needed three games to send home the home pair after losing to them in the Polish Open in March.
"The set up of the venue changed from four courts to three courts for the quarter-finals and the breeze also shifted," coach He said. "The pair spent some time settling in after losing the first game, but Lee is an experienced player. Once he had adapted to the condition, he quickly put the game under control with the help of Ng."
Another Hong Kong pair, Yeung Shing-choi and Fan Ka-yan, however, lost their quarter-finals to Chang Ko-Chi and Lee Chih-Chen of Taiwan in two games 21-16, 21-14.
In the women's singles, top seed Tai Tzu-Ying of the hosts had little problem beating compatriot Pai Yu-Po in two games 21-13, 21-14 to reach the semi-finals.