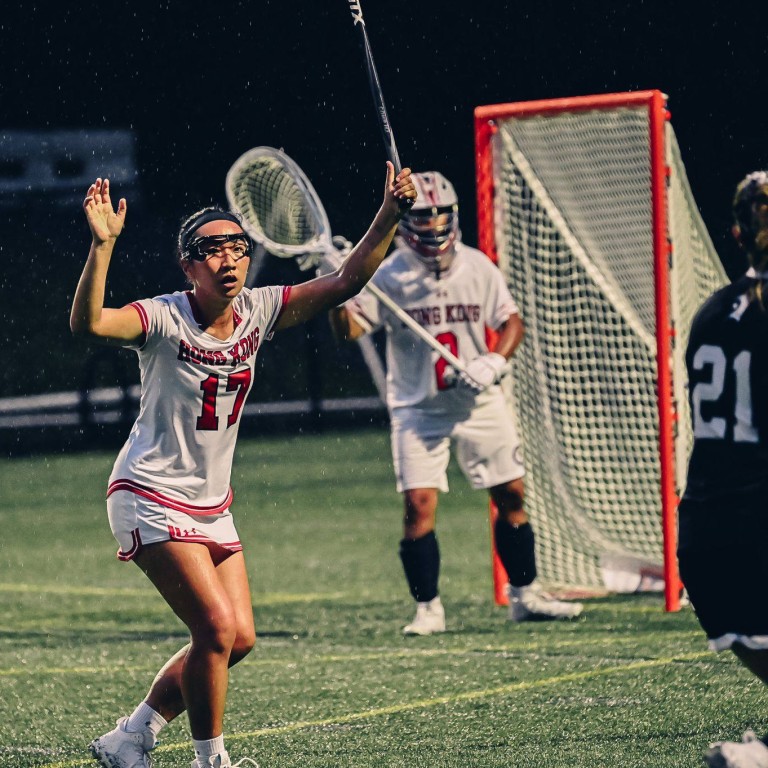 For the love of the game: the Hong Kong athletes who risked career, family and Covid-19 to achieve their sporting dreams
For the past two years Hong Kong's top athletes have risked careers, family and Covid-19 to pursue their dreams of sporting greatness
Winnie Lam, a captain with the city's women's lacrosse team said she had 'no regrets' about quitting her job to 'live the dream with my team'
The sporting landscape for Hong Kong's athletes has changed considerably over the past two years, and the sacrifices necessary to be successful at the highest level have only been multiplied during the pandemic.
Strict social-distancing measures at home have forced many to look abroad for training and competition to ensure they do not fall behind their competitors, or if that has not been possible then adapting their approach in a city largely shut off from the rest of the world has been the only way to move forward.
With gyms, parks, and sports grounds closed at various stages, rooftops and car parks have sometimes been the only option for training. Athletes such as Chan Ming-tai in France, Tiffany Yue Ya-xin and Cecilia Yeung Man-wai in Portugal, and Vera Lui Lai-yiu in Germany, have had to go elsewhere.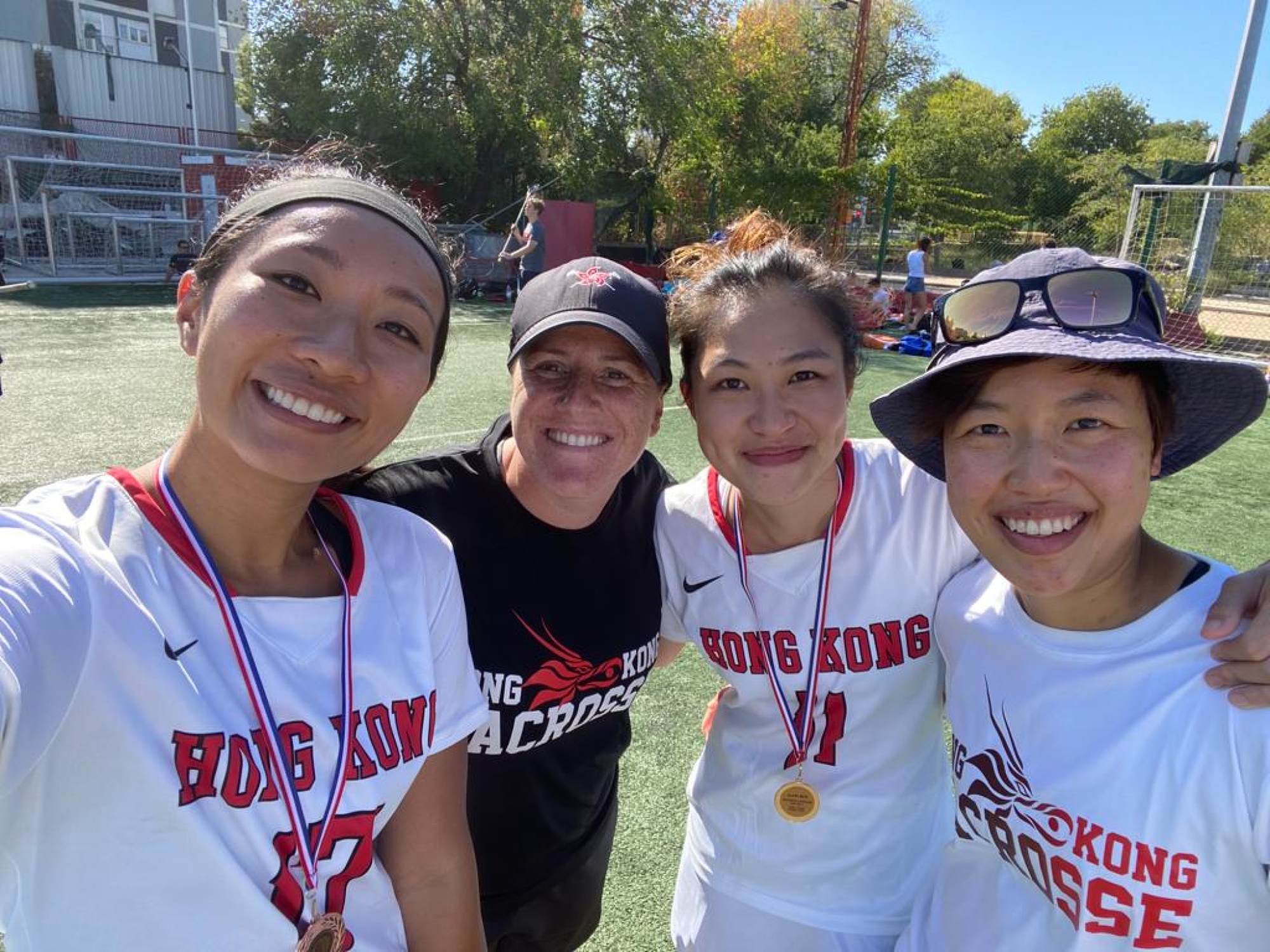 And yet they continue to achieve results on the world stage that would be impressive in normal times.
In no particular order; the senior men's football team have
qualified for the Asia Cup
for the first time in 54 years, the women's volleyball team
won the AVC Cup
, the men's rugby team are one step from making history by qualifying for the next year's World Cup, the fencers, men and women, have continued to win around the world, and there are numerous other instances of Hong Kong success.
The triumphs in football and rugby came despite the cancellation of domestic leagues, and the win in the Asian Rugby Championship against South Korea two weeks ago was the first game those involved had played since December.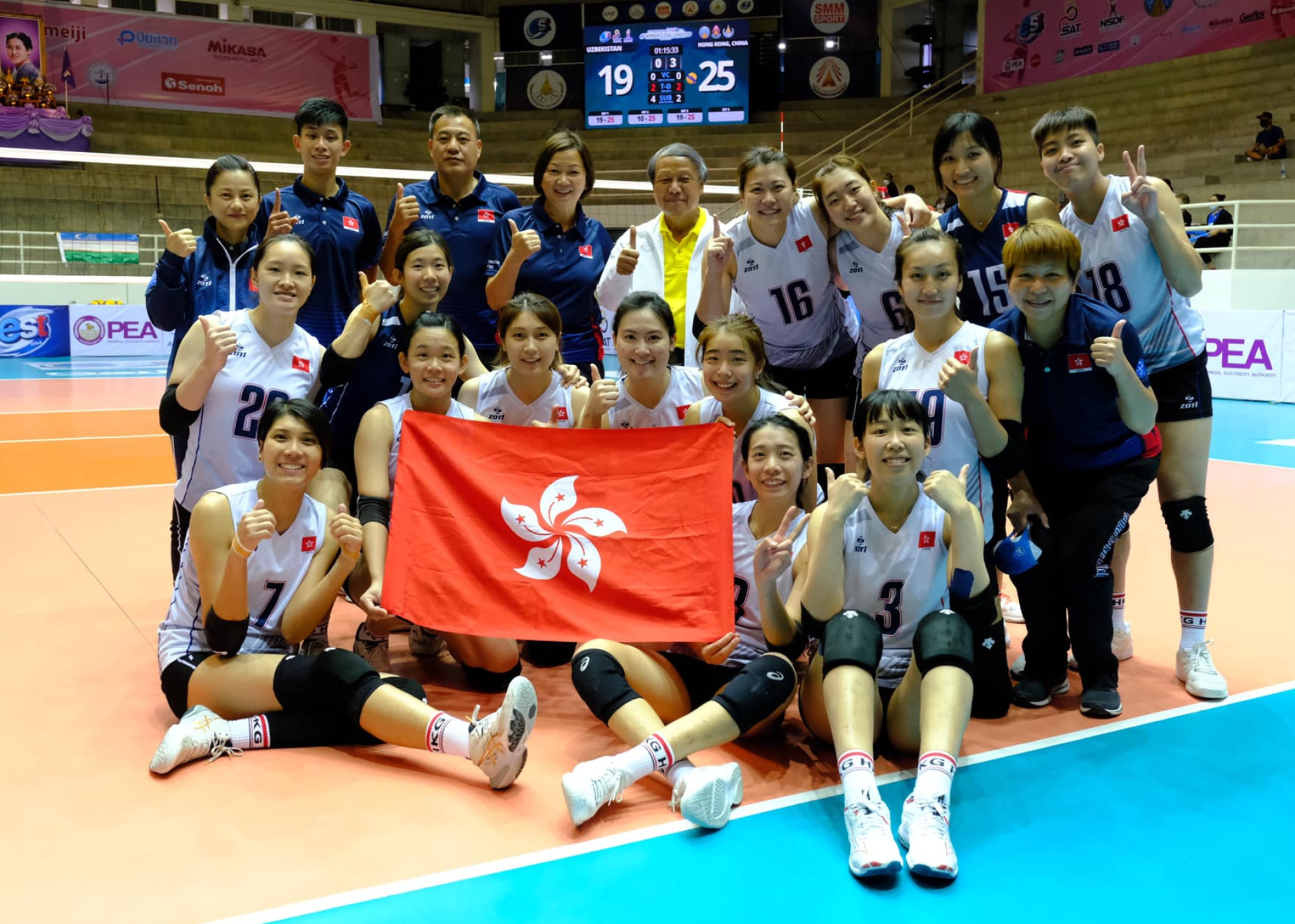 Hong Kong's cricketers, meanwhile, had not played internationally in more than two years before they travelled to Namibia in June for the start of a tour that will keep them away from home until September, with quarantine restrictions making any trip back between tournaments completely impractical.
There are plenty of tales of sacrifice in these moments of success, and there may be no better example than that of the city's women's lacrosse team, who achieved their best performance ever at a World Championships last month.
While the team as a whole spent three months travelling for training and competition in the build up, with some players taking unpaid leave or leaving their jobs entirely, for others the journey has been years in the making.
"Most of the girls have made different kinds of sacrifices, notably during the three months of training in Europe before the worlds," Jenifer Marrosu, the head coach, said. "Some of them used their unpaid leave, while others lost their jobs. I believe they do it for the love of the game.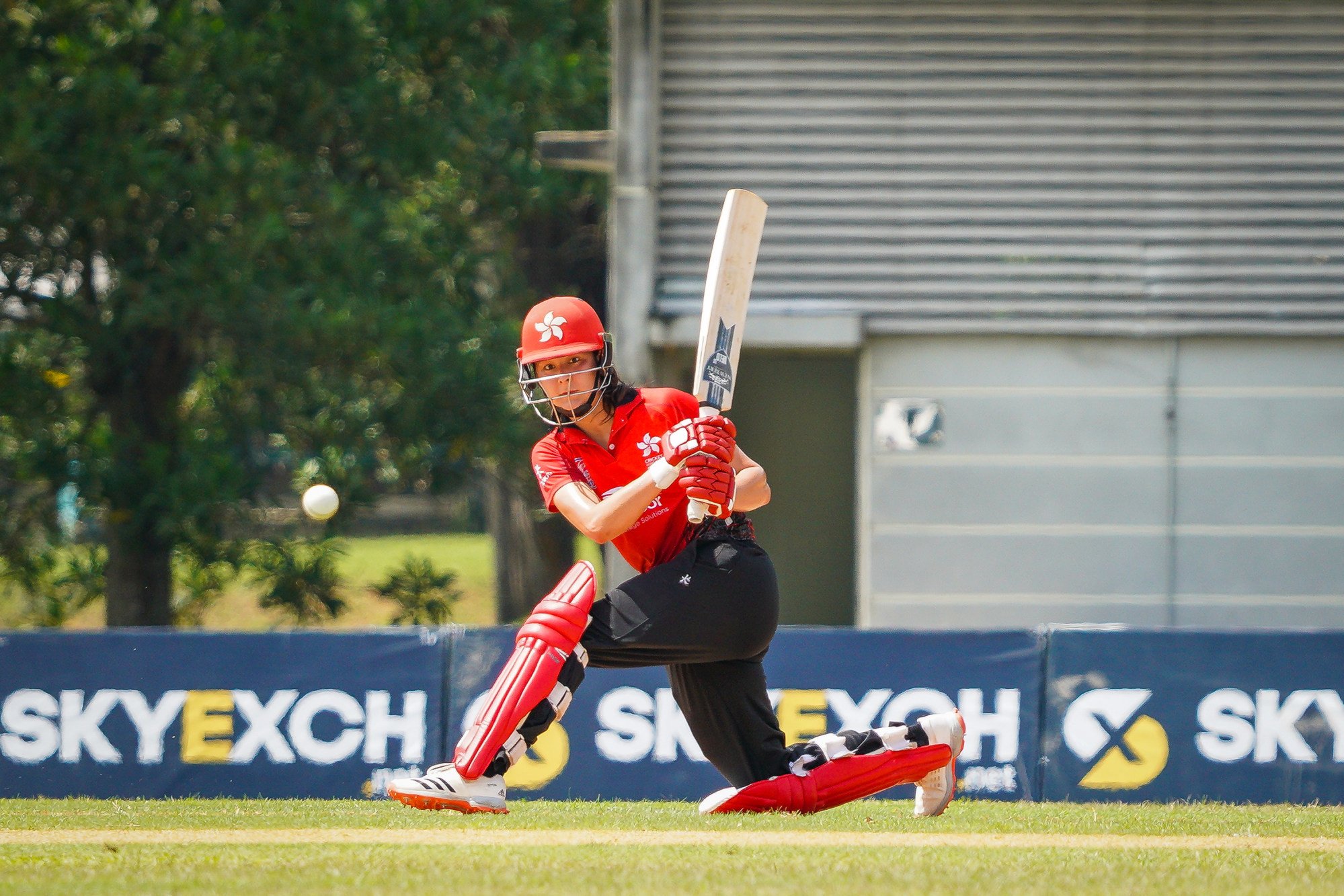 "This was extremely impressive to me. This team has set the bar incredibly high since the moment that I joined them. These players wanted to show the world what they could do.
"They were not able to train properly in Hong Kong, so we created a plan that would relocate them to Europe so that they could have access to fields and gyms in order to make sure that their years of hard work were not lost and they could go to the World Championship feeling well prepared."
Hong Kong's performances at the tournament in the United States, included impressive wins over Spain and Austria, narrow losses to New Zealand and Ireland, and a heavy defeat to the US, the best team in the world.
They finished 16th, two places higher than at the previous championships in 2017, and Daphne Li Moung-king, one of three captains, believes they can come close to the top 10 in four years time.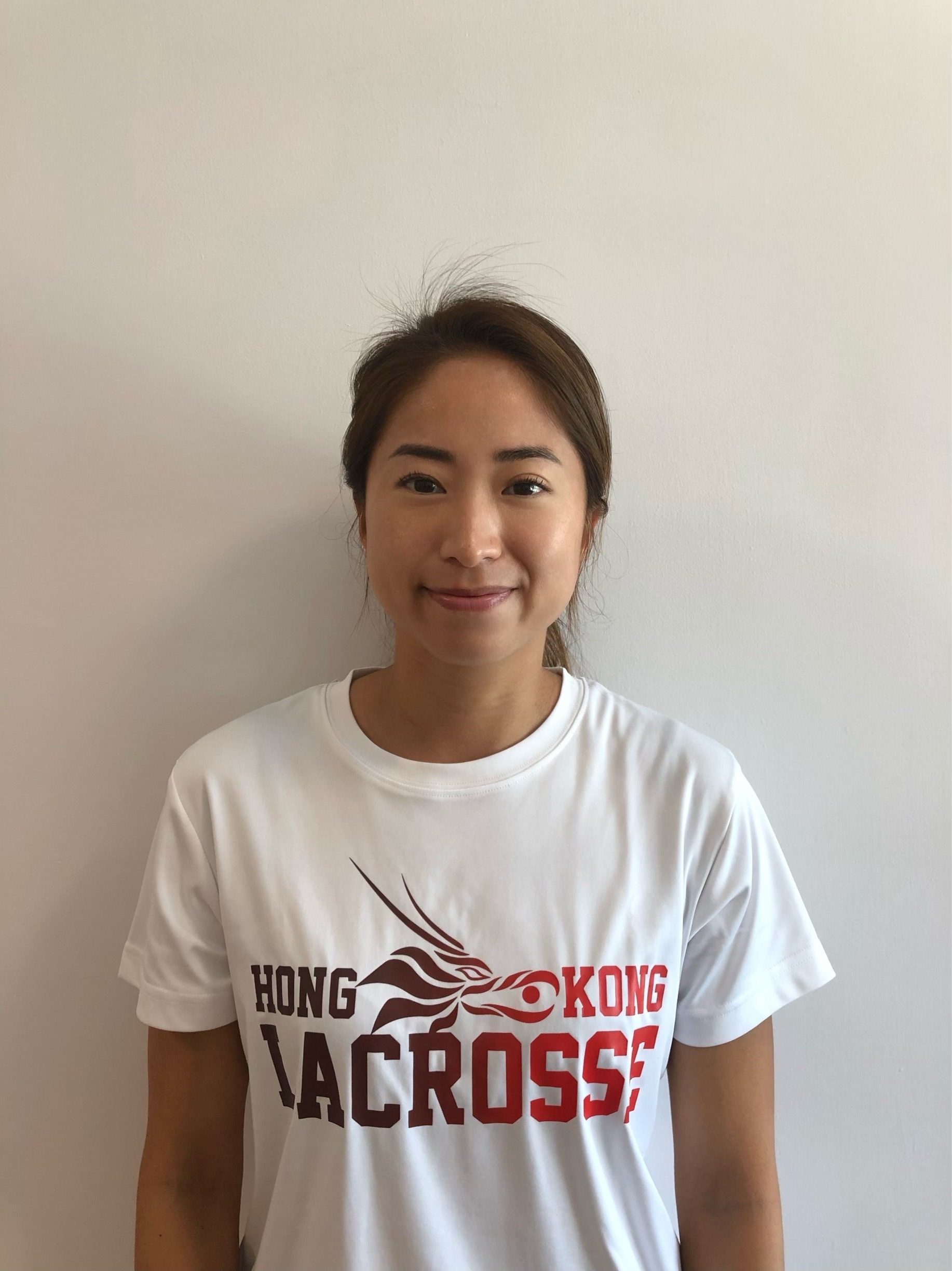 The 30-year-old took a sabbatical from her job with a PR firm in 2020 to pursue her dream of playing at the event, and even though the competition was delayed by a year she remained out of work, driven by a desire to make the team after missing out before.
"I didn't make the team for 2017, but I knew I was so close and had room for improvement," Li said. "So I quit my job to prepare well for the selection, and it was the postponement of the worlds that surprised me."
With the support of her parents, and by making some money coaching the University of Hong Kong lacrosse team, Li was able to focus on her game. Lacrosse is not part of the Hong Kong Sports Institute, and as a result the players do not get any financial help from the government.
Ahead of starting a new job as a marketing manager, Li said she had already targeted the next World Championships and would not "mind taking a sabbatical or quitting my job again in the future for the sake of lacrosse".
The team's need to be able to train consistently as a group in the months before the tournament meant leaving Hong Kong, and they travelled to Europe on April 1, stopping in Prague, Cologne, Brussels, and Rotterdam before arriving in the US in mid-June.
Winnie Lam Wing-yi, another of the captains, said she had "no regrets" about quitting her job as an executive school officer for 100 days "to live in the dream with my team".
"Because of Covid restrictions we could barely have any team practice the two years before the World Championships," Lam said. "In those 100 days, we had a field and a gym for training almost every day. We had the chance to play club and national teams twice almost every week.
"Some of us had not been in a competition in two years, and without the three months we would not have handle the championships well."
Chronic injuries meant Lam, who was part of the squad in 2017, had to pay for "physiotherapists every week for cupping, acupuncture, shock waves, and different treatments for over a year".
While she could not calculate the time and money spent on that, she knew this was her last chance to compete at the World Championships.
"We showed to the world that Hong Kong plays good lacrosse with high spirits, and we made history by achieving the highest ranking for the city's women's lacrosse in the worlds," Lam said.
Just getting to the tournament at Towson University in Maryland proved challenging, with Covid-19 sweeping through the squad in the weeks leading up to it starting. Worse followed, with forward Sally Tang having to leave two days before the opening ceremony after learning her father had died while she was away.
"It broke our hearts to lose a key member of our team and feel her pain. Sally has improved a lot in the last four years," Li said. "We played this championship for her as well, so we wrote her number [22] on our hands every game."
During the tournament, two starting defenders, Woo Ka-yu and Leona Chak Ka-yan, tore their ACLs, leaving the team to play on without their experience at the back.
Captain Charlotte Hartley knows all about injury heartbreak. A broken foot ended her hopes of playing in 2017, and she, like many others, opted to take time away from work to ensure she could make the squad.
"When you asked me about our hardship and sacrifice, it is a difficult question to answer because I prioritised and enjoyed the entire journey so much, nothing really seemed like a sacrifice, and hardship was overcome with the support of my teammates," the 27-year-old lawyer said.
Hartley said that looking back on the journey, she realised how much time had passed and how exhausting it had been balancing work and training, a regime that meant she "didn't have a lot of time for family or friends".
That sacrifice had forced her to question whether she would want to be involved in four years time.
"I told myself that this would be my last worlds as I feel as if I'm getting too old to play this competitively and I should be dedicating more time to my career and family. But my teammates make me want to keep playing. So we will have to see, perhaps I'll take a little break first."
Hartley will return to working as a lawyer next month, and was not sure if her bosses would be open to the idea of taking another sabbatical should she decided to continue playing.
There is no doubt in her mind that taking unpaid leave "was the best decision I made in terms of preparation for this worlds".
"I guess if I face the same situation again, I would take the time off again," she said.
Coach Marrosu believes this year's championships were "just the beginning" and that lacrosse "can now gain recognition in Hong Kong for the future".
"I hope that the Hong Kong people take a sense of pride in this team," she said. "If the community turns to these women and takes notice of their dedication, hard work, and commitment they will see something extremely positive ahead of all these dark days we have had.
"The dedication and commitment will still be there but perhaps the sacrifice won't have to be as extreme for the athletes. I absolutely think the players in Hong Kong will do better in each World Championship.
"This was only the start and with this team setting a great example to the future generations, I believe that they will be able to far exceed everyone's expectations of them."