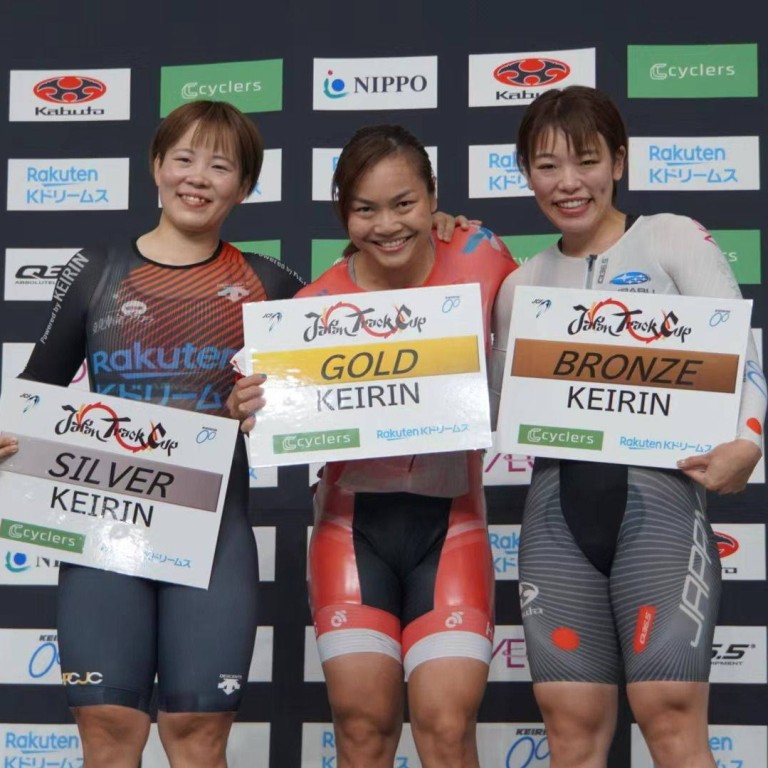 Cycling star Sarah Lee brushes aside age concerns to claim gold at Japan Cup II
After clocking in her best time of the year, cycling ace steps up to win gold in the keirin at Japan Cup II
Lee said she remains a threat on the world circuit and will have another opportunity to compete at the JICF International Track Cup on August 7
Cycling star Sarah Lee Wai-sze brushed off questions about her age on Sunday, after storming the field to clinch gold in the women's keirin at the Japan Cup II.
As the two Japan Cups concluded at the Izu Velodrome, the site of the Tokyo Olympics, the 35-year-old Lee won the keirin first round comfortably while fellow Hong Kong rider Yeung Cho-yiu finished third.
The finals, however, was a dramatically different affair. With six finalists from Hong Kong, South Korea, and the host country Japan in the race, things took a turn when the two Korean riders collided just 30 metres before the finish line, leaving Japanese riders Fuko Umekawa and Mina Sato and Hong Kong's Lee to battle it out for first place.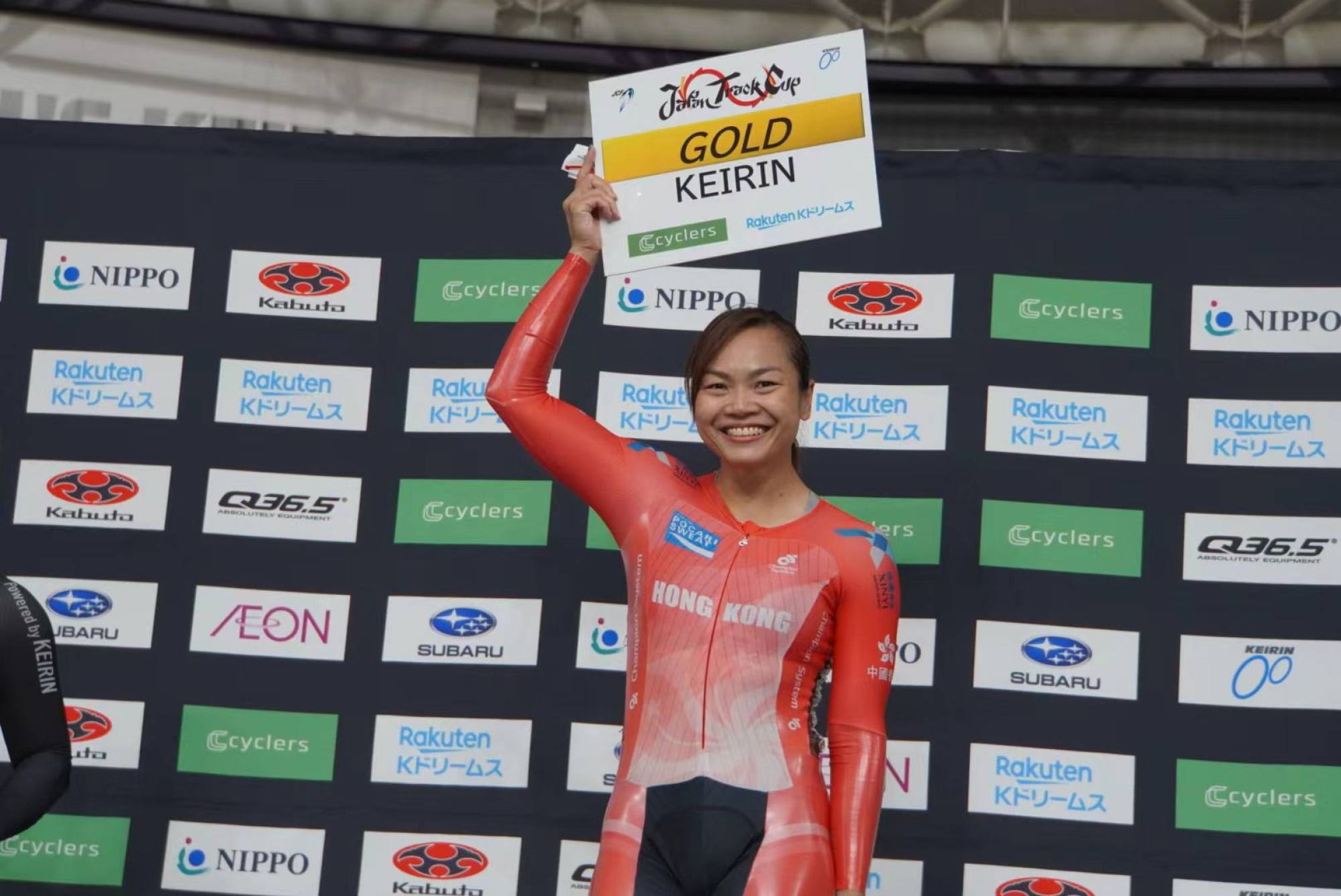 Lee outsprinted the two home favourites for a photo finish, while Yeung finished fourth.
"I finally won," said Lee, who won three silver medals over three days at the two Japan Cups.
It was a rewarding race to the podium for Lee, who won her last gold medal at the National Games in September, and has since focused on her studies at Baptist University. In May she rejoined the team for training in Kunming.
Her campaign in Japan certainly had its critics. The city's two-time Olympic bronze medallist claimed earlier this week that many had written her off due to her age.
"Perhaps I had won too much previously, so when I came in second, everyone was startled and declared I was old," she said.
Sunday's nail-biting final showed that Lee remains a threat on the world track cycling circuit, and will have another opportunity to compete at the JICF International Track Cup on August 7.
Elsewhere, 21-year-old Lee Sze-wing said she too was overjoyed after finishing third in the women's omnium alongside her idol – Tokyo Olympic omnium silver medallist Yumi Kajihara.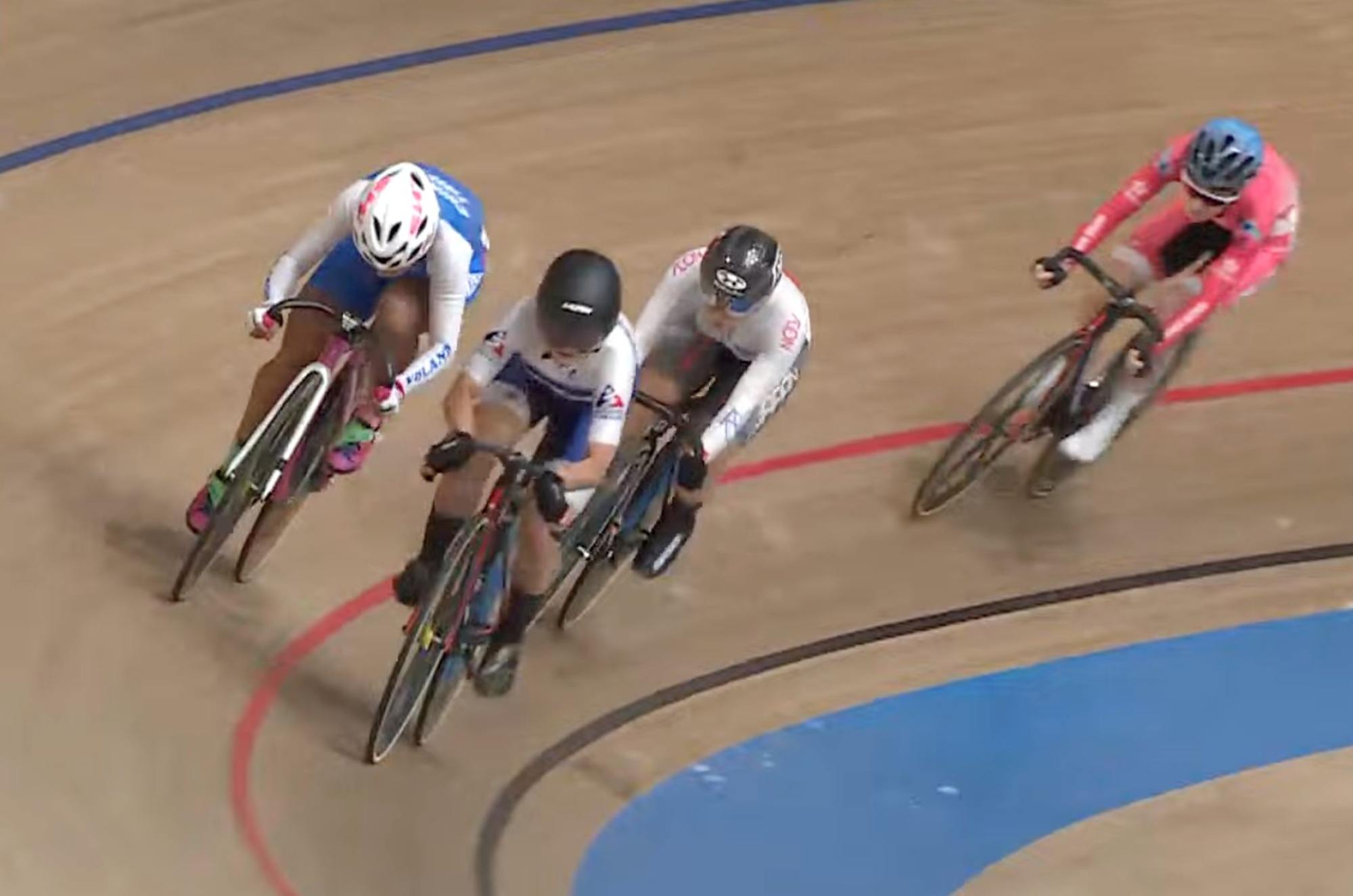 Lee had already won two silvers [in omnium and madison] and a bronze [in madison] over the previous three days in the Japan Cup I and II, and competed bravely on Sunday in her signature omnium event, where she finished third in scratch, second in tempo race, fifth in elimination, and second in point race to earn her a bronze medal.
"I'm really pleased with my result today; my goal is to finish in the top three," she said.
"I don't know if my idol [Yumi] raced 100 per cent today. If she did, I'm confident I can get close to her if I improve on my time."
Lee said that she last raced with Kajihara at the 2020 Berlin World Championships, where the Japanese sensation took first place and she finished 17th.
Kajihara missed the Japan Cup I but won the Japan Cup II on Sunday, winning all four events, with her compatriot Tsuyaka Uchino finishing second.
Hong Kong finished two Japan Cups with one gold, six silver, and four bronze medals, with both Lees scoring big. Veteran Lee won one gold and three silvers on her own, while young gun Lee added two silvers and two bronzes.
Meanwhile, the Hong Kong National Road Championships were held on Sunday morning in Tin Shui Wai, with Vincent Lau Wan-yau, who won the individual time trial in Bride's Pool Road the day before, winning the men's individual road race [120km] in two hours, 58 minutes, 35 seconds.
In the women's 56km road race, Kong Lam won the race in 1:36:29.