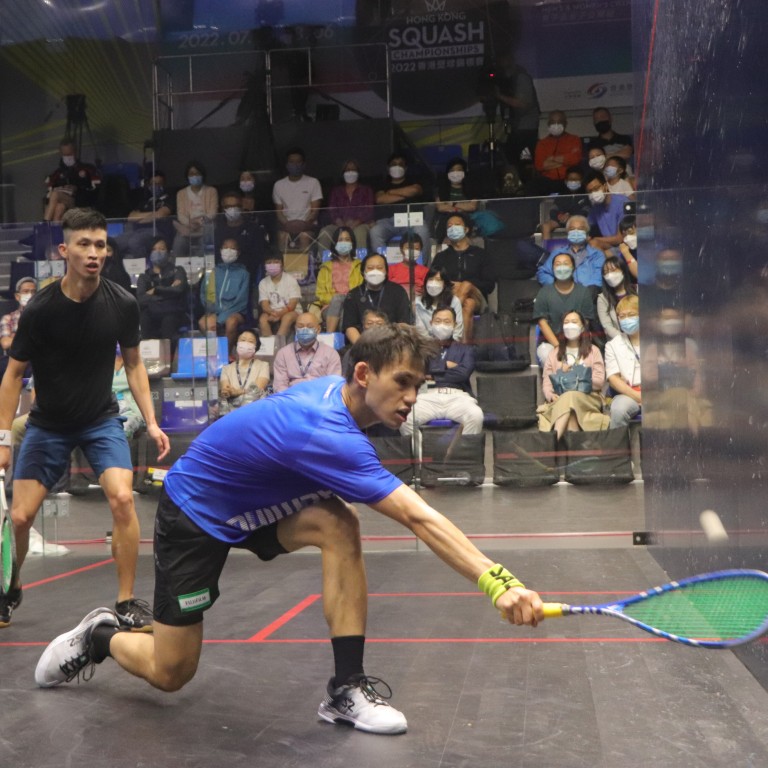 Hong Kong squash veteran Max Lee calls it a day, will leave sport with 'some regrets'
Former Asian champion signs off with fourth-placed finish at Hong Kong event, calls not making world top 10 a failure
Lee says body can no longer handle rigours of competitive game and hopes to move into coaching
Max Lee Ho-yin brought the curtain down on his career this weekend after finishing fourth at the Hong Kong Squash Championships, but he was doing so with some regrets.
The former Asian champion fought hard in the men's third-place match against Wong Chi-him before losing three games to two, and said his body could no longer handle the rigours of top competition.
While Hong Kong crowned two new champions on Saturday – Lau Tsz-kwan defeating top seed Henry Leung Chi-hin 3-2 to win the men's title, and Ho Tze-lok beating reigning regional champion Tong Tsz-wing 3-1 to win the women's – it was Lee who stole the show.
"To be honest, I have some regrets in my career," Lee, 34, said afterwards. "[Here], with the crowd farewell, my last match with applause was very memorable."
Lee, who has two silver and three bronze medals from the past three Asian Games, had planned to retire after this year's event in Hangzhou in September, but the Games' postponement for a year because of China's Covid-19 fears prompted him to stop playing now.
"It's primarily due to hip joint degeneration that I'm unable to train properly," he said. "My body can no longer handle the high intensity of training and competition – in fact, I walk like an old man in everyday life.
"I needed to take pain relievers before every match in recent competitions, and after talking with my wife and coach, I don't think I can perform at a high level with my body, so I'd better call it a day."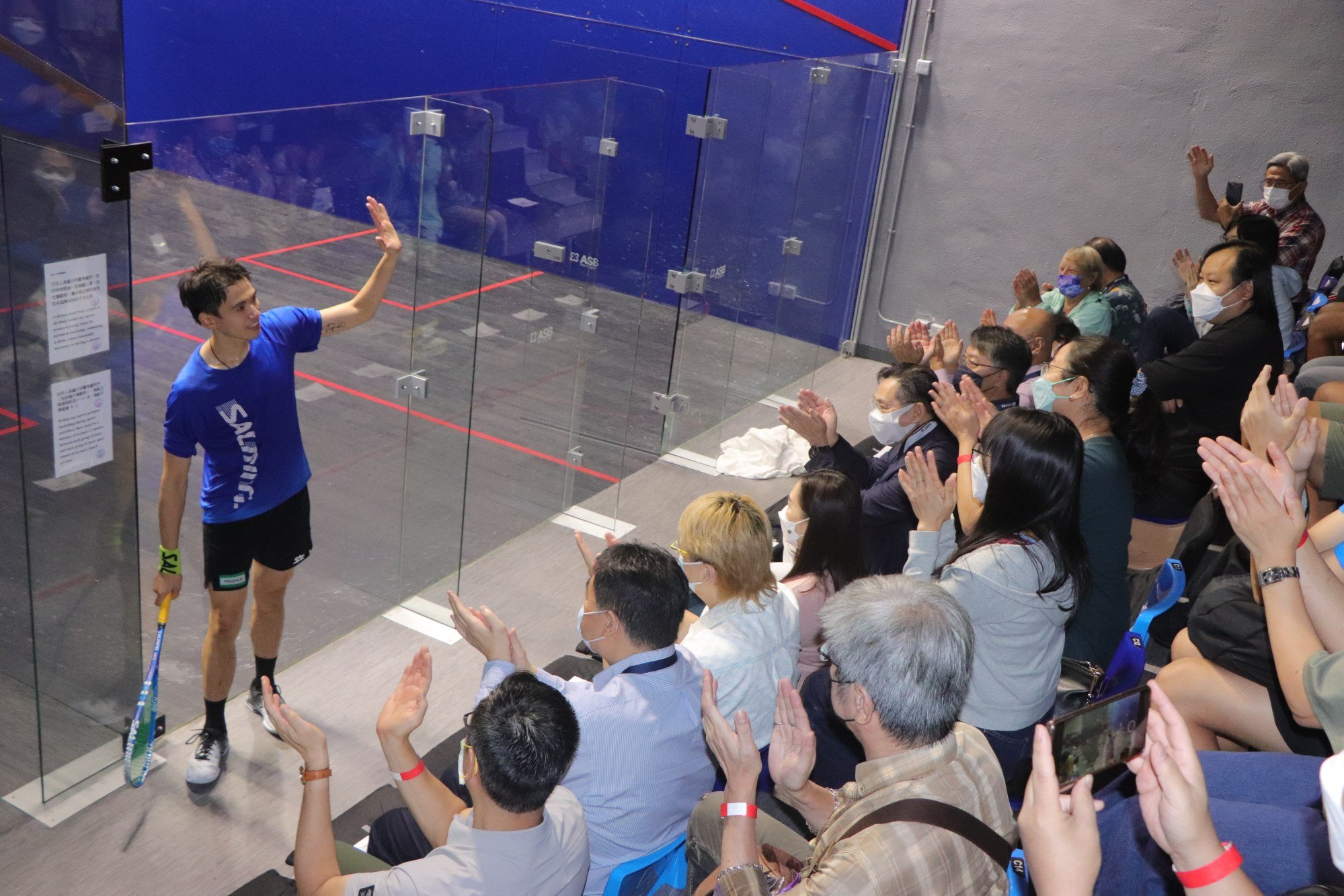 The father of two began competing as a full-time elite athlete in 2007 and made a name for himself on the world tour over the next 15 years. He won bronze in the 2014 Asian Games individual event and silver in the same category in 2018, along with an Asian championship title in 2017, and reached a highest world ranking of 12.
Lee said his most memorable moment was reaching the semi-finals of the 2016 Hong Kong Open, becoming the first local player to do so, while winning bronze with his teammates at the WSF World Team Championships in 2017 was also high on his list of achievements.
"Being ranked in the top 10 in the world was also one of my goals, but I failed to achieve it," he said. "Life is like this – nothing goes as planned."
Lee's next move is to return to Baptist University to complete his sports degree, which he began after the Asian Games in 2018, while also beginning a new role assisting the coaches of the Hong Kong men's team.
"In the future, I hope to be a squash coach and use my experience to help my junior teammates," he said. "Every player will encounter a bottleneck at some point, and I hope I can help them in resolving it because I've been there before."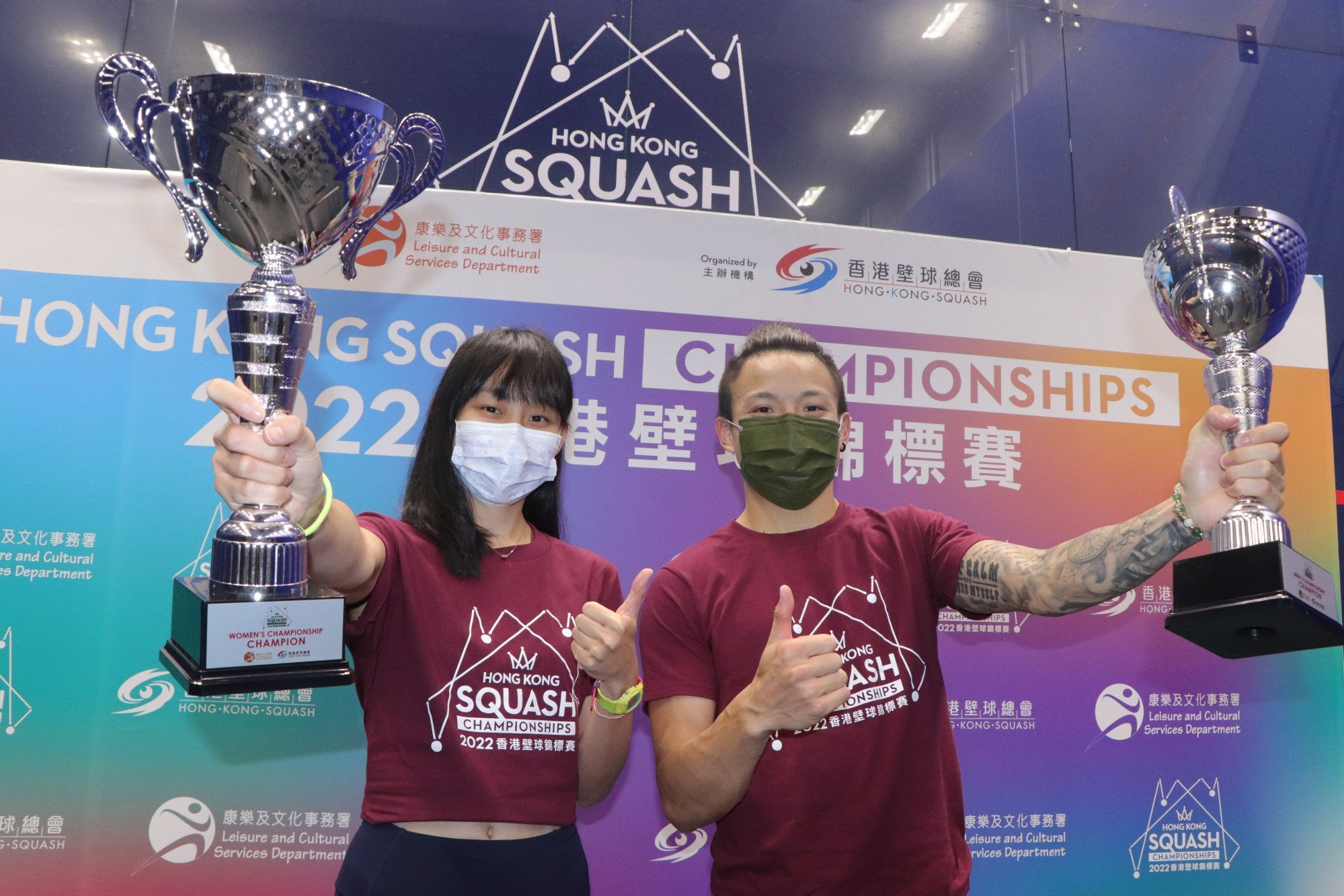 Lee is the latest in a line of veteran players lost to Hong Kong squash in recent years. Former world No 6 Annie Au Wing-chi and former world No 16 Joey Chan Ho-ling retired in 2020, as did reigning Asian Games men's champion Leo Au Chun-ming. Last week, Liu Tsz-ling, a medallist in the 2010 and 2014 Asian Games, announced that she too was retiring.
"It is a loss to the team with Leo and Max retiring – they are experienced players," said Lau, the newly crowned Hong Kong men's champion.
"They were always leading the way in most competitions. I'll try my hardest to get there too, and this championship win gives me confidence."
Women's champion Ho is Hong Kong's highest-ranked player in the world, at No 35, but said she previously felt she "didn't deserve" to be considered the city's top women's player.
However, the 26-year-old said that had changed after her triumph this weekend.
"Annie and Joey set the bar high for us," she said. "It is not a pressure on me, but more of a motivation."