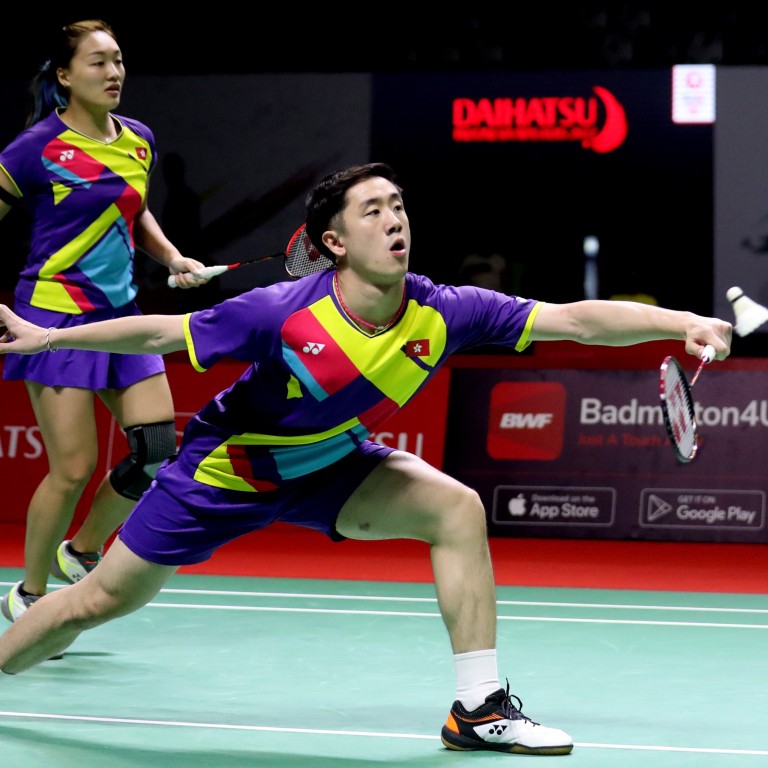 Could gel injection help Hong Kong badminton doubles duo beat their nemeses?
Mixed doubles pair Tse Ying-suet and Tang Chun-man aim for world title but are on collision course with Thai duo they lost to last year
Tse's long-term knee injury remains a concern, but she is hoping a gel injected into the joint can help her get the job done
Hong Kong mixed doubles ace Tse Ying-suet is aiming for a different outcome with partner Tang Chun-man in their latest tilt at the World Championships this month – if her troublesome knee permits.
Tse has had a gel-like fluid injected into her left knee in a bid to manage an injury that has haunted her for years.
Now she has to hope it works in time for Tokyo, where the Thai duo who beat Tse and Tang in last year's championships could await in the quarter-finals.
Her city's governing body certainly hopes so, after hailing the recent efforts of Tse and Tang on Friday. The pair received 2022 tournament prize money of a shade under HK$63,000 each at the Badminton Association's AGM, leading the Hong Kong money list from a total of HK$310,249 won last year by the city's players.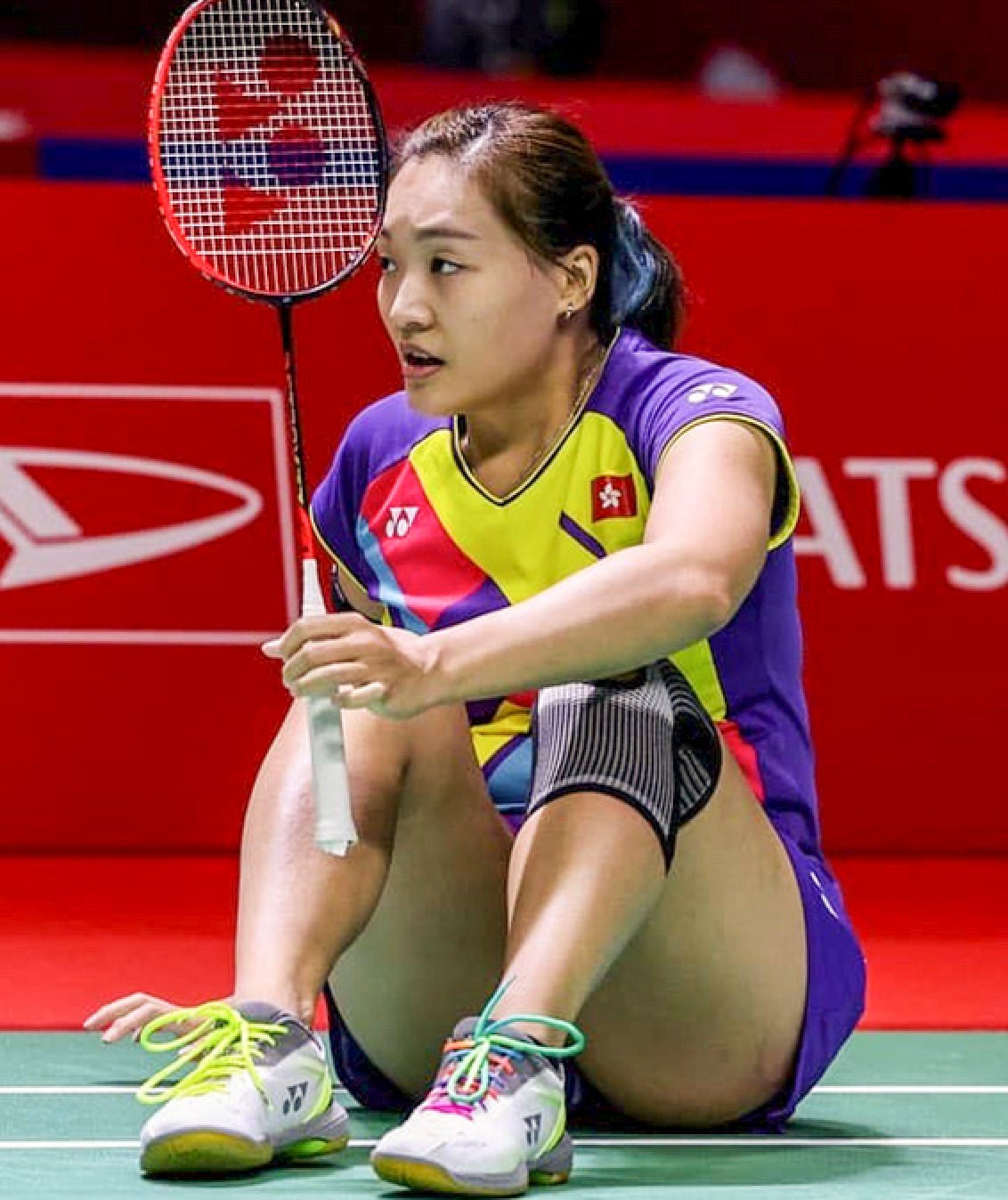 There is no time to rest on their laurels, though, nor to wait for the gel to work its magic, with the global championships approaching between August 22 and 28 at the Tokyo Metropolitan Gymnasium.
The world No 7 pairing did not slow down after reaching the semi-finals at the Tokyo Olympics, ending last year with four top-three finishes in seven tournaments, including their second World Championships podium spot in December.
After all her injury issues, Tse sees it as a bonus.
"I was so touched to get our second bronze medal at the worlds last year, thinking these are all bonuses," said the 30-year-old, who dislocated a shoulder at the 2018 Hong Kong Open then returned in 2019 only to suffer the knee problem.
The latest attempt at a solution involves injecting gel into the knee joint to enable it to work more smoothly.
"My discomfort had got worse over the past month, and I felt terrible every time I bent my knee," Tse said. "I was given a gel injection similar to the one I had before the Olympics last summer."
The draw released on Wednesday seeded Tang and Tse to face Thai reigning champions Dechapol Puavaranukroh and Sapsiree Taerattanachai in the last eight, and Tse is relishing another crack at them. The Hongkongers have only one win from six against the Thai duo.
"We've had a terrific month of training, and we expect to be able to perform everything we've learned," Tse said.
"We've been beaten a few times by them but hopefully we can beat them this time."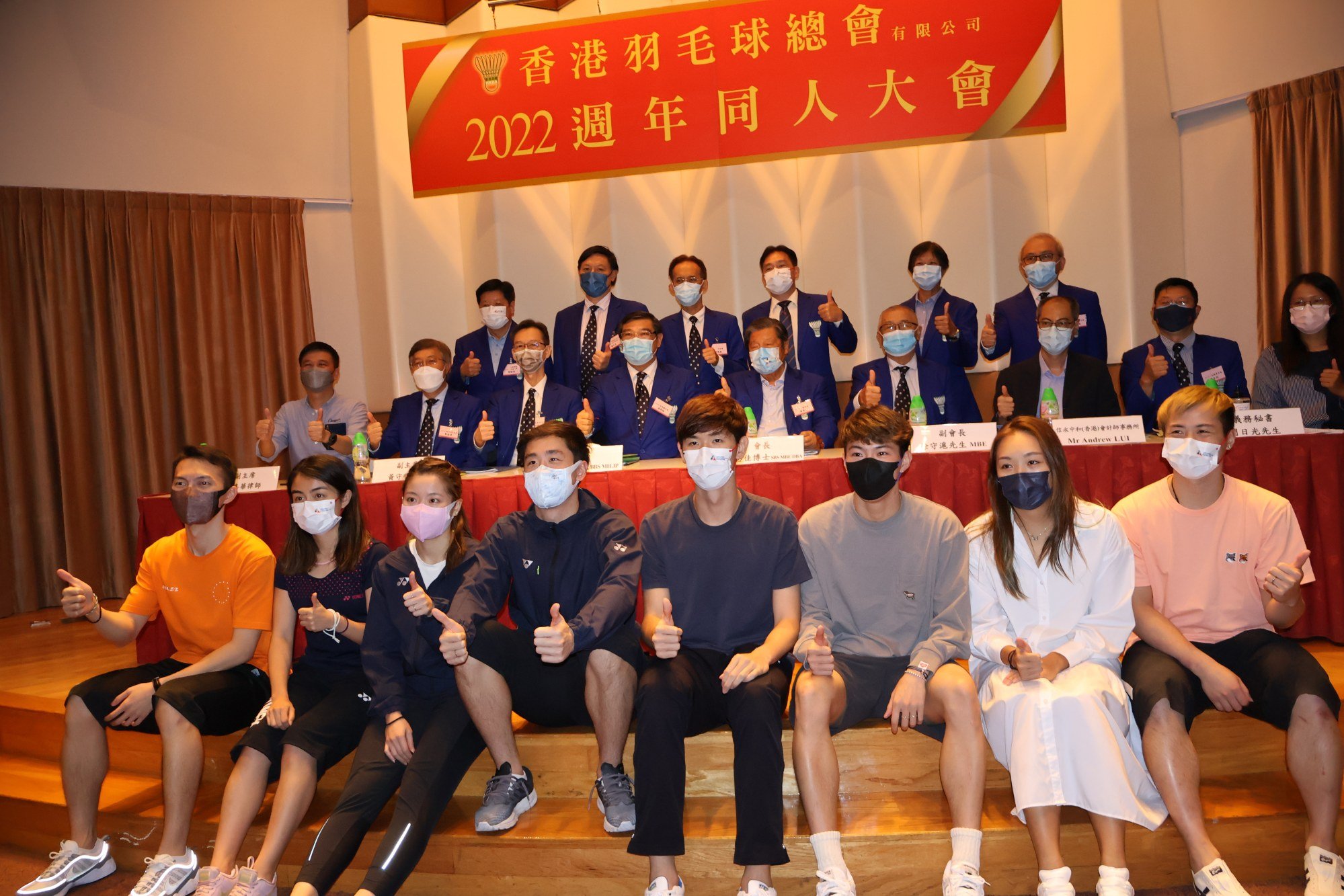 At Friday's AGM, prize money was also distributed to world No 24 pair Chang Tak-ching and Ng Wing-yung, as well as to Reginald Lee Chun-hei and Yoyo Ng Tsz-yau, who won the Super 300 Taipei Open last month, and men's singles aces Angus Ng Ka-long and Lee Cheuk-yiu.
Tse was pleased to see the progress made by the new pairing of Lee and Ng – now ranked 50th in the world – and tipped them to bolster the Hong Kong mixed doubles team.
"I'm not so stressed out when I see teammates earning results," she said. "I'm more relaxed after seeing their improvement, since all the weight has been on me and Chun-man for the last few years."