Fencing
Get more with myNEWS
A personalised news feed of stories that matter to you
Learn more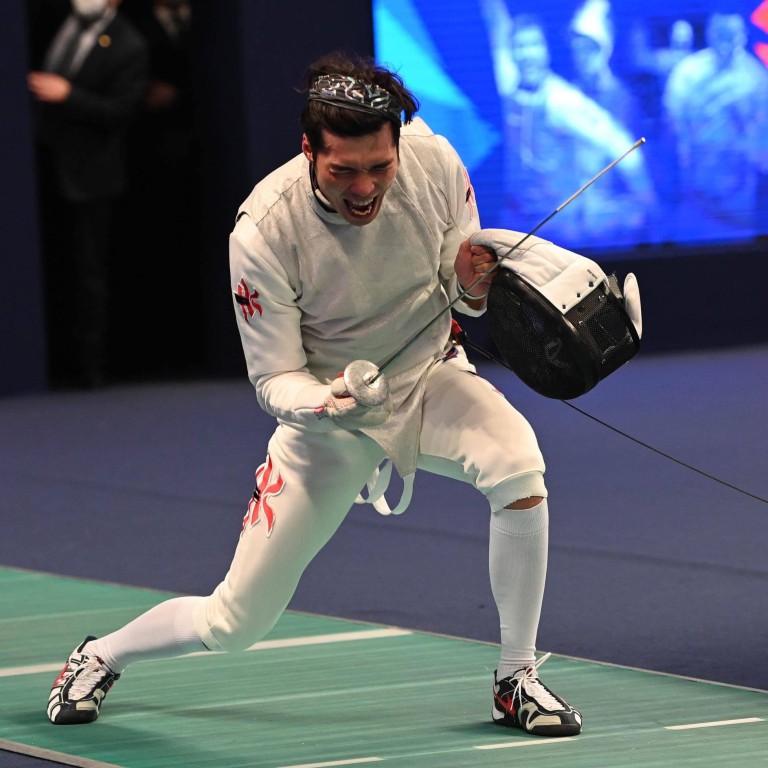 Cheung Siu-lun targets November return after surprising his doctor with rapid rehab from ruptured Achilles tendon
Veteran fencer suffered devastating injury in May but is on target to return to full-time training two months early
The 36-year-old hopes to maintain high level and 'be with the team' at Asian Games and 2024 Paris Olympics
After his season was brought to an abrupt halt by a ruptured Achilles tendon in May, fencing veteran Cheung Siu-lun has a plan to get himself back to the top of his sport.
The 36-year-old underwent surgery after suffering the injury during the round of 64 at the Incheon Grand Prix in South Korea, when he was trailing world No 8 Alaaeldin Abouelkassem of Egypt 13-5.
Cheung spent more than six hours a day rehabilitating the injury at the Hong Kong Sports Institute (HKSI), and said maintaining a positive attitude was important.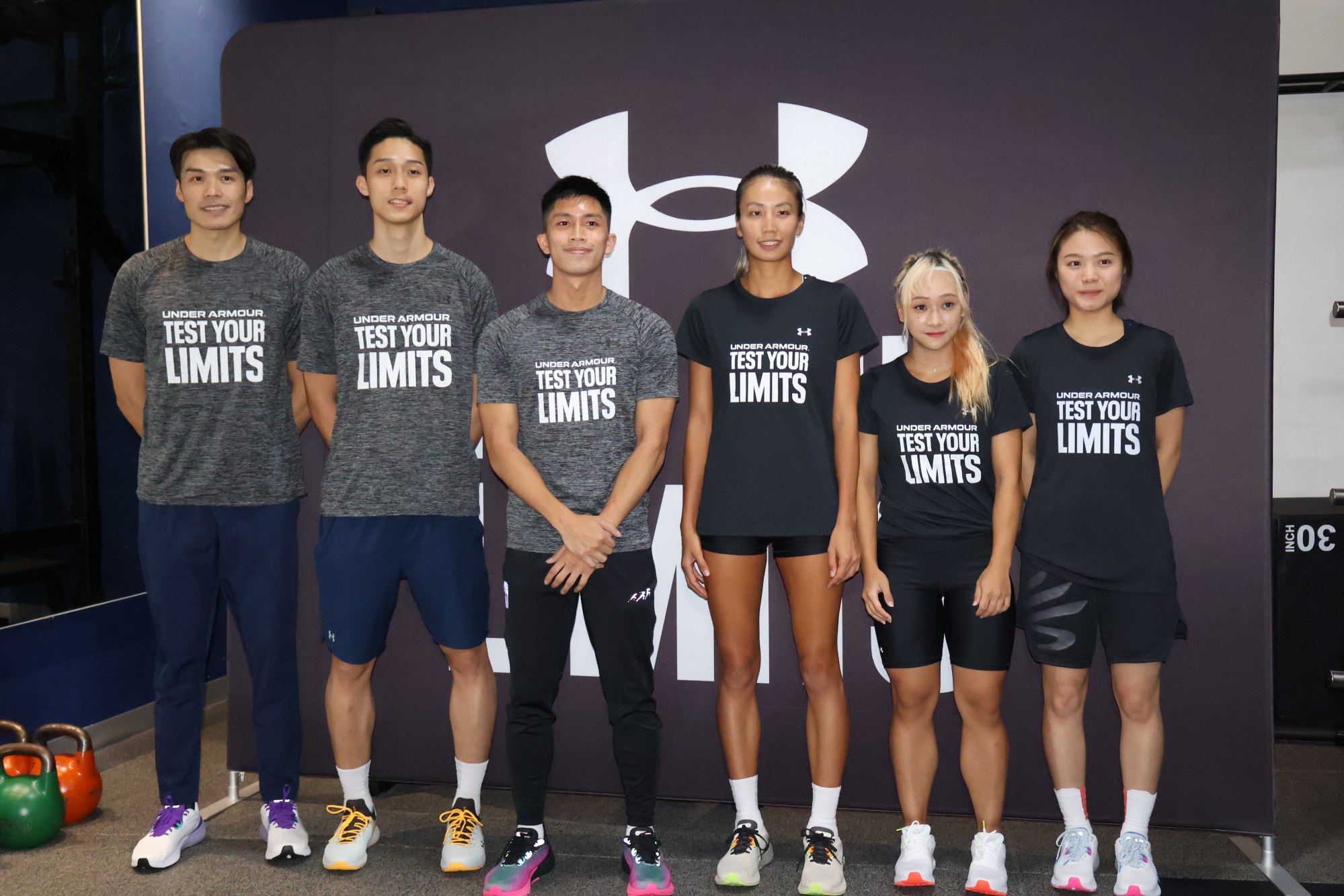 "The doctor said it would take three months for me to walk without crutches or a rehab boot, and I walked in the swimming pool in the second week after my operation," Cheung said.
"To be honest, the moment I was injured in Korea I was really sad, especially because the injury may have affected my fencing career at my age.
"But I thought about it another way. I haven't had a break this long in my 17 years of full-time training, so it could be beneficial. The doctor said I would need six months to recover completely, but I believe I will be able to return to the Fencing Hall [at HKSI] for training next month."
So quick has Cheung's recovery been, that he was even able to take part in a media event on Monday, where his power and strength were tested and found to be roughly the same as before his injury.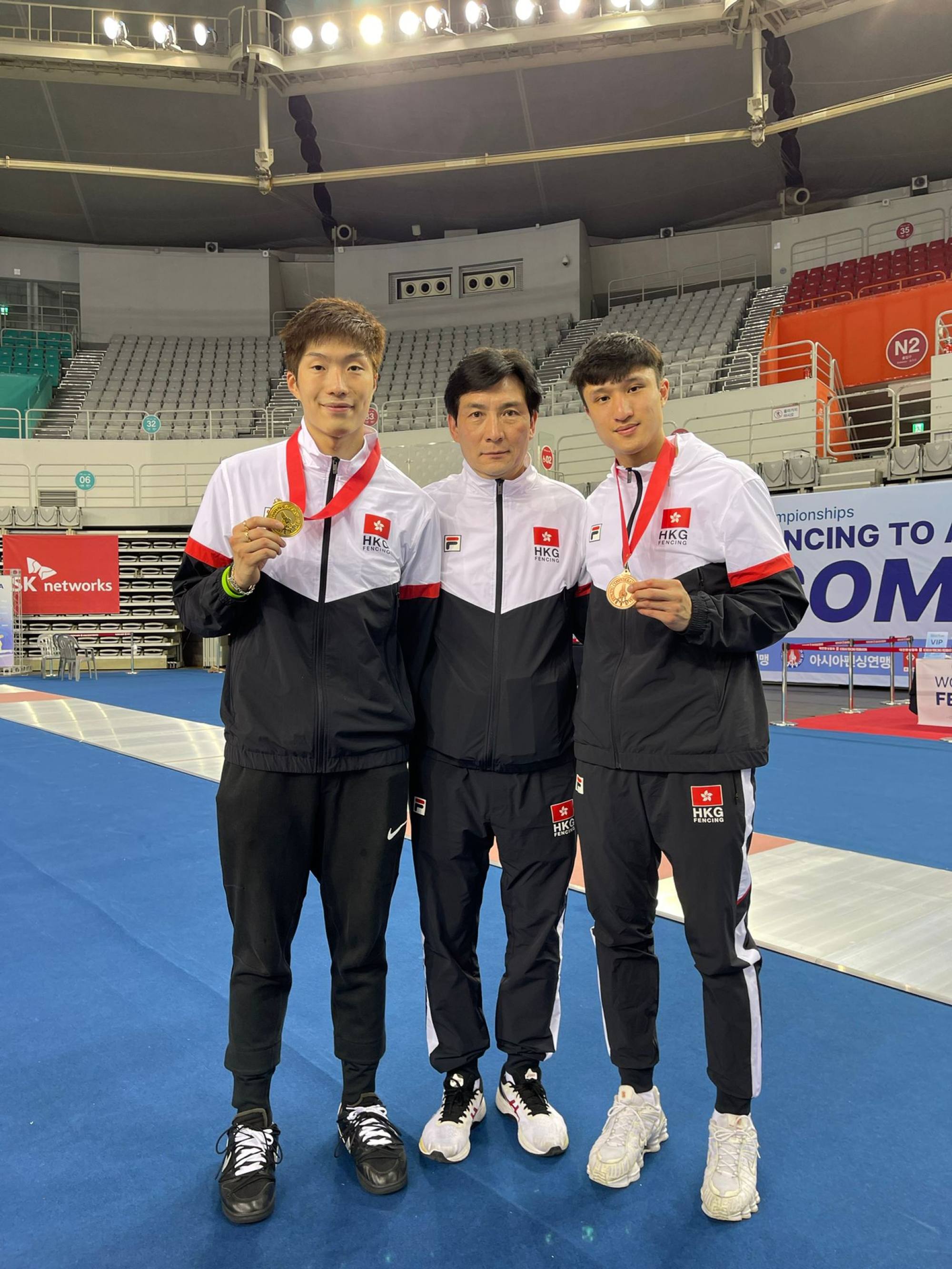 "The doctor said my recovery has been one-third faster than those of other patients, so you see me today doing the activities – I'm still quite strong," Cheung said.
Cheung, who is now ranked No 98 in the world and fifth in Hong Kong, hopes to maintain his high level and "be with the team" competing at the Asian Games next year as well as the Paris Olympics in 2024.
Hong Kong's top four foilists – world No 2 Cheung Ka-long, No 8 Ryan Choi Chun-yin, No 59 Yeung Chi-ka, and No 64 Lawrence Ng Lok-wang – as well as world No 106 Nicholas Choi are expected to be the city's biggest forces at both Games.
"I'm not sure if I'll make the team for both Games, but I know my fencing experience can keep the team spirit stable and high, to calm them when they are nervous," Cheung said. "And for me, I just want to have fun fighting with my teammates."
Cheung intends to return to fencing competition in the new season – which begins in October – at the Bonn World Cup in Germany on November 11.
On Sunday, he was the live commentator for the LCSD Open Championships, and when asked about Cheung Ka-long's hopes for winning a world title, said "it's just a matter of time".