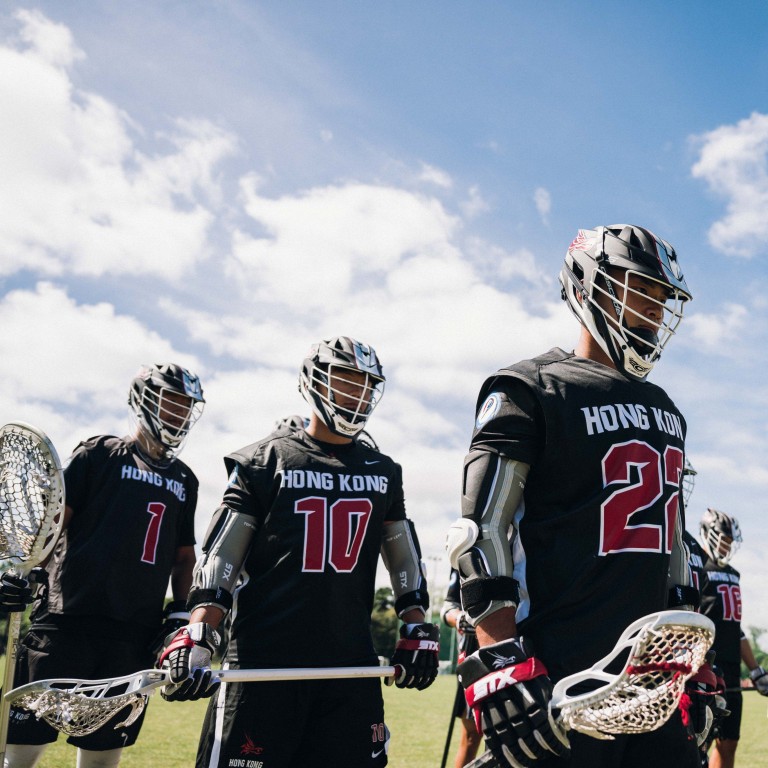 World Lacrosse Men's U21 Championship: Hong Kong reach platinum final
They will take on the Netherlands in the platinum bracket final after defeats of Poland and Sweden
In the platinum consolation section, China saw off Kenya 10-2 to earn a place in the match to decide 17th place
Hong Kong will contest the platinum final at the 2022 World Lacrosse Men's Under-21 Championship in Limerick, Ireland, after victories over Poland and Sweden.
The Hongkongers endured a tight, cautious battle with the Poles at the University of Limerick, with defender Chiu Lo-tin to the fore. The scores were level on four occasions before Hong Kong emerged as 7-6 winners.
That sent them into the last four to take on the Swedes on Thursday, and they won another defensive encounter 6-3 to march on to the platinum bracket final. Liam Ferris contributed a goal, three assists and seven ground balls won.
In the other semi-final, the Netherlands downed Korea 13-8, with Christian Della Rocca notching six goals and an assist. He has a tournament-high 34 points in total.
They will play Hong Kong in the platinum bracket final on Friday (6pm Irish time; Saturday 1am Hong Kong time) to decide who will finish in 13th place.
Hong Kong won the two teams' pool encounter last Sunday by an 11-5 scoreline.
In the platinum consolation section, China saw off Kenya 10-2, thanks largely to five points from Dylan Hsu.
The mainlanders will now face Latvia or Wales late on Saturday in the match to decide 17th place.
The gold medal match on Saturday will be contested by Canada and the United States, after they defeated Australia and Haudenosaunee respectively in the semi-finals.
It will be a repeat of the last final in 2016 – a nail-biting affair in which Canada clawed back an 8-2 deficit to level at 12-all before scoring the winning goal with eight seconds left on the clock.