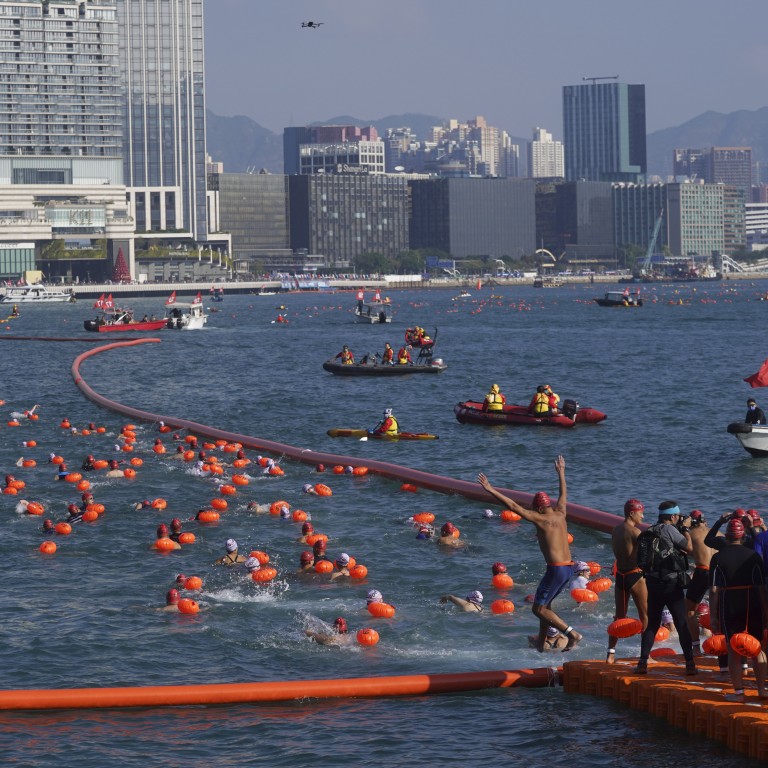 Hong Kong harbour swim race announced for October, but awaits government green light
Organisers still waiting for authorities' approval, but say they are confident of having the required Covid-19 measures in place
The route will be the same as 2021's, starting from Wan Chai public pier before finishing in Tsim Sha Tsui
Swimming organisers hope to stage Hong Kong's Cross Harbour Race in October, with an increased quota of 2,000 participants compared with last year's 1,500 – but it depends on government approval.
The Hong Kong Swimming Association has chosen October 23 for the gala event – which boasts a long tradition of more than a century – and has started preparation work with two months to go.
The 1km (0.6-mile) route remains the same as last year, with swimmers jumping into the water from Golden Bauhinia Square Public Pier in Wan Chai before heading to the finish at Tsim Sha Tsui Avenue of Stars.
"We have no other choices of dates, because of restrictions on using the two public areas, and are waiting for the green light," said Swimming Association president Ronnie Wong Man-chiu, who was also a three-time winner of the race in the late 1960s.
"We have to start the preparation work because time is running really short. A meeting with all relevant governmental departments, such as the Marine Department and the Transport Department, will also be held next week to discuss the details.
"The harbour event has been very popular among the swimmers and despite the pandemic, we are still confident of putting up a safe event using the experience from last year.
"Of course, swimmers' safety remains our paramount concern and we will take all necessary precaution measures to meet the government's requirements."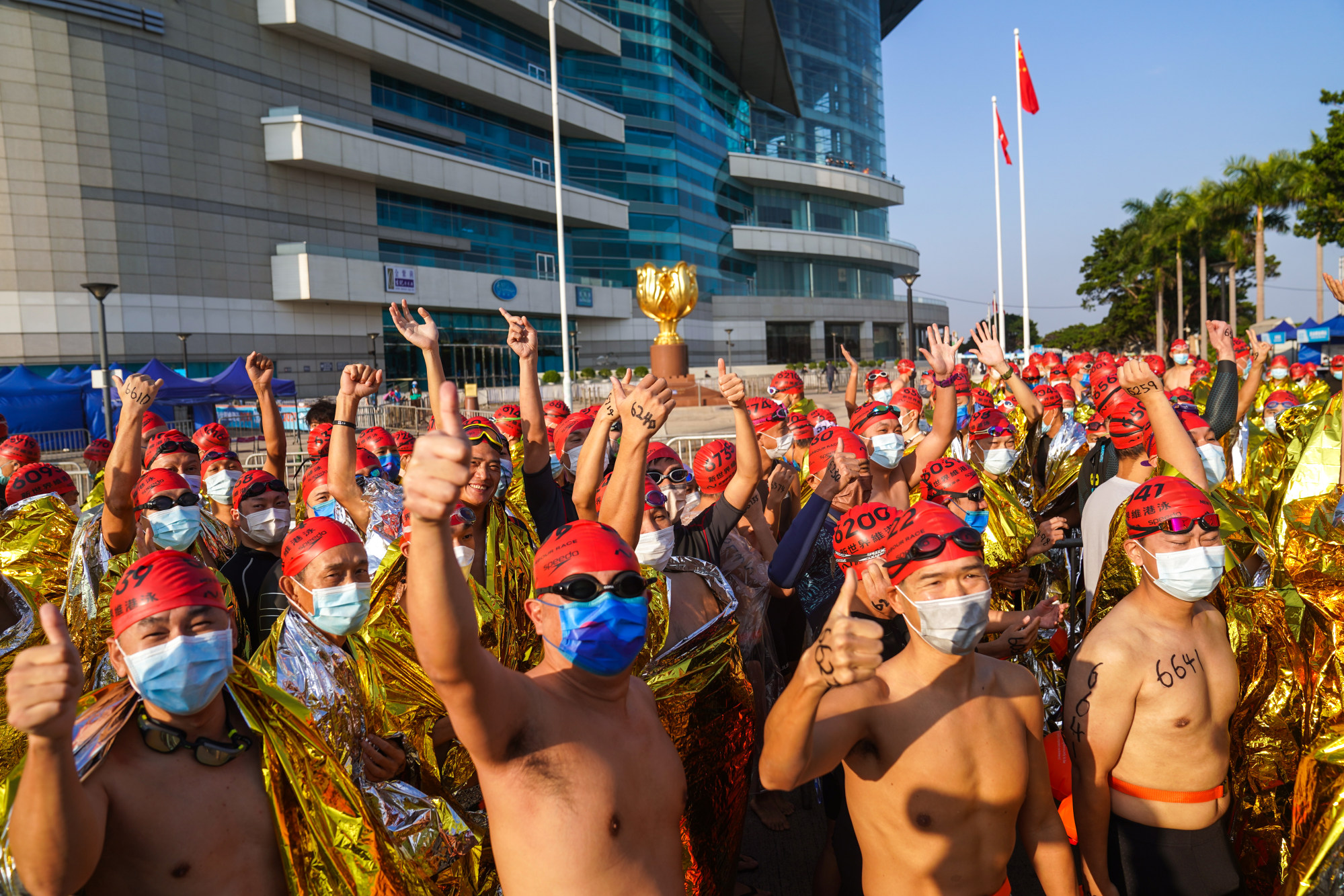 Commissioner of Sports Yeung Tak-keung said that officials were studying the plan put forward by the organisers and would try to find a solution that worked for both as soon as possible.
"Many sports associations have asked to stage events during this period and we are studying them case by case," Yeung said.
"The nature of these events are different – some involve overseas athletes while some are with only local participants, but the core issues remain the anti-pandemic measures adopted by the organisers and the number of participants.
"We know the harbour race wants to have more swimmers because many people could not enter last year. They also need to provide time trials for the participants before the race. We will try to work it out with them as soon as possible."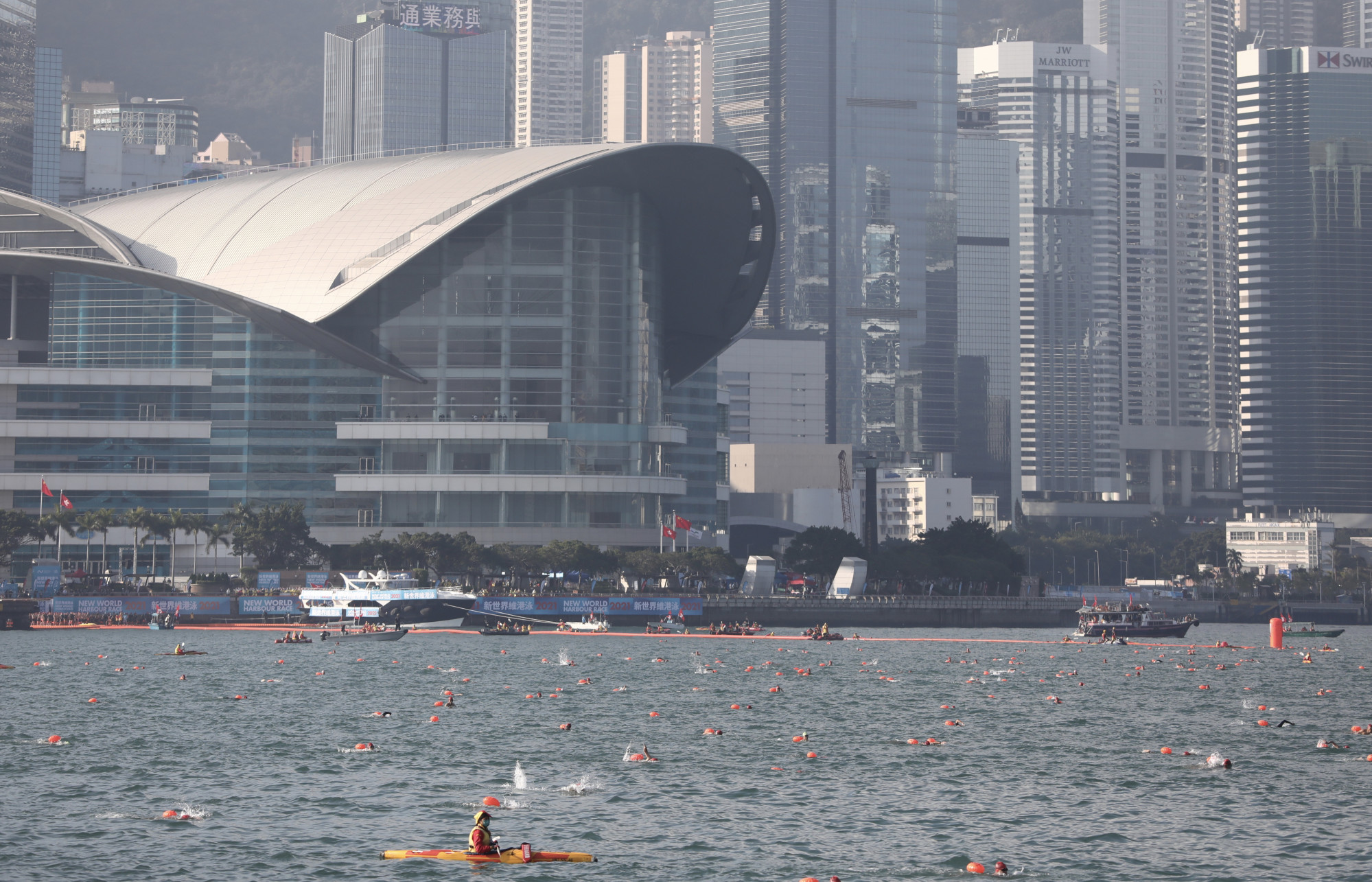 Wong said they would implement the same safety measures as last year, with all the participants to be fully vaccinated and taking Covid-19 tests 48 hours before race day, plus other health measures.
There were 3,600 swimmers for the 2018 event before it was called off the following year due to social unrest. The 2020 event was also cancelled, due to the pandemic, before it started again last year with 1,500 participants.
"Our target is to make it a 10,000-person event in the future, but that may take some time," Wong said. "We hope the pandemic situation can improve gradually so that we can get back to our normal everyday lives, including enjoying sports competitions."