Swimming
Get more with myNEWS
A personalised news feed of stories that matter to you
Learn more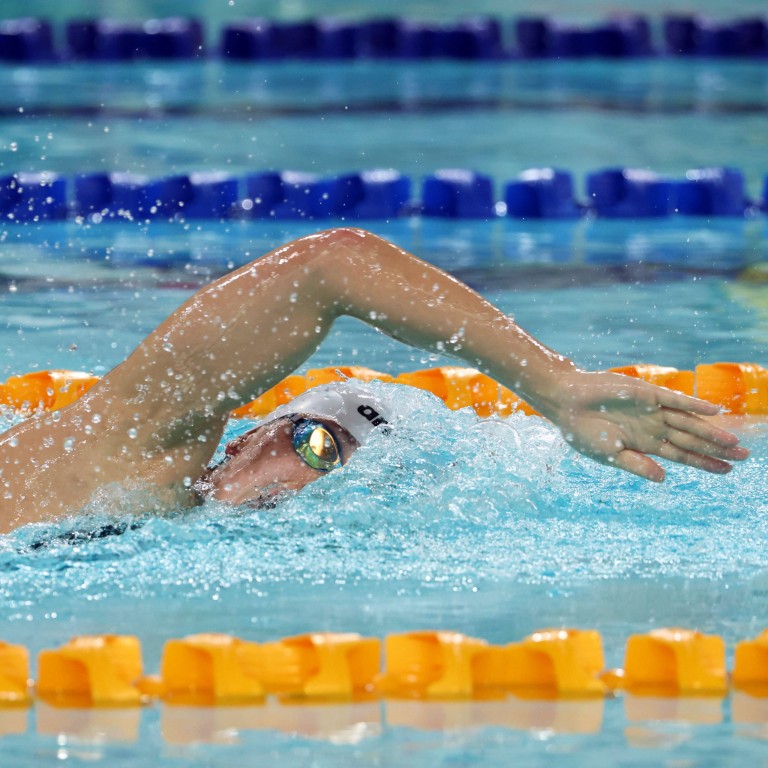 Siobhan Haughey, Hayden Kwan break more records on day 2 of Hong Kong Open Championships
Hayden Kwan got day 2 of the Hong Kong Open Championsips under way by breaking the men's 200m backstroke mark twice
Siobhan Haughey says she is back in top competitive form as she set a new Hong Kong record in the women's 400m freestyle
Swimming sensation Siobhan Haughey returned to Hong Kong Open Championships on Sunday with a 400m freestyle city record, while teenager Hayden Kwan continued to shine, breaking the men's 200m backstroke record twice in one day.
Both Haughey and Kwan won two titles and set Hong Kong records, earning them the overall men's and women's outstanding trophies.
Haughey, a two-time Olympic silver medallist, was competing in Hong Kong for the first time in 15 months, and her first time since suffering an injury after a poolside slip in Dubai.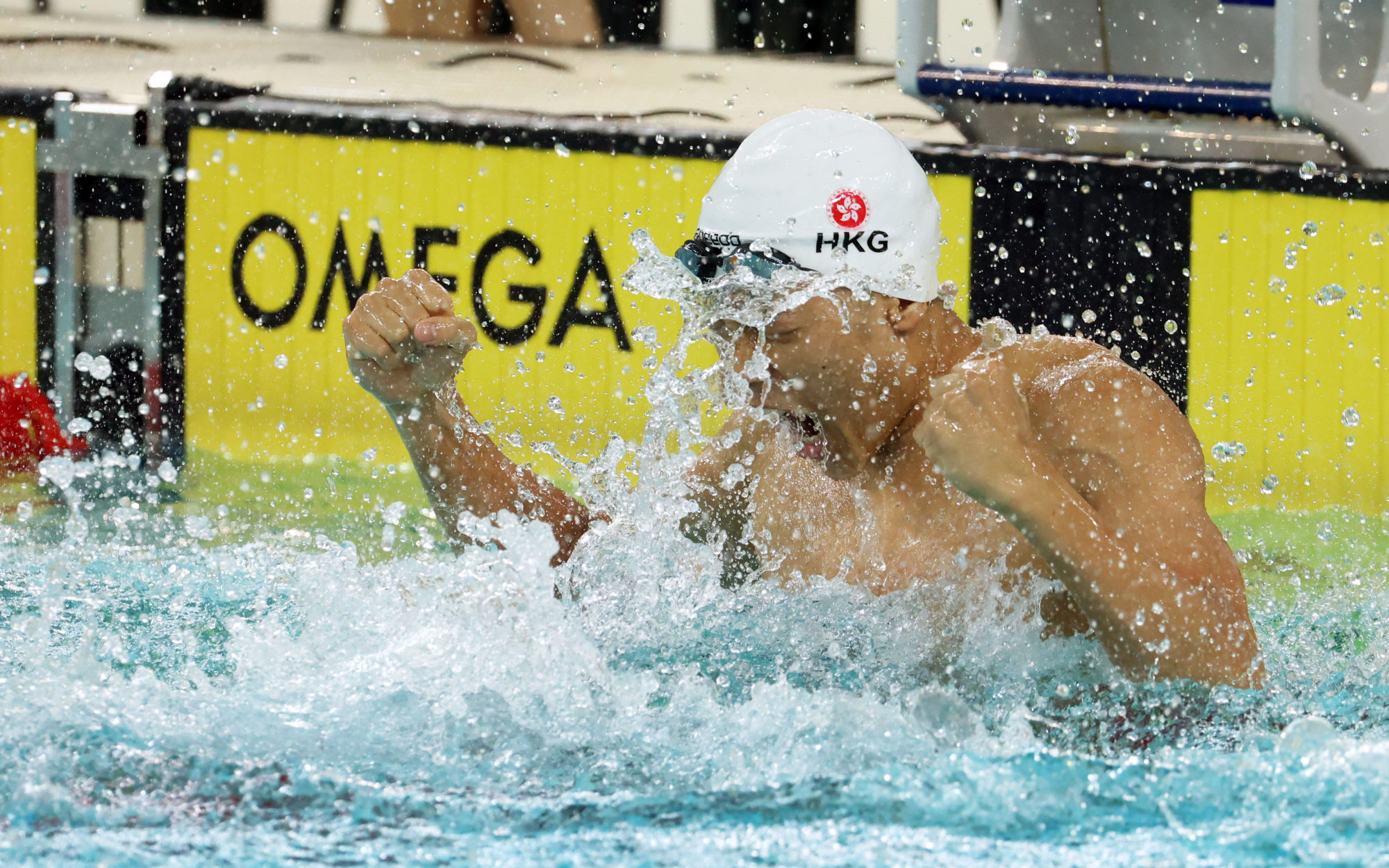 On Sunday, the 24-year-old took first place by breaking her own 400m freestyle record in four minutes, 08.64 seconds – 2.23 seconds faster than her previous best set in May.
"Actually, I didn't expect much from the Hong Kong Championships, I've been away from competition for a long time, but the record I broke in the 400m free means my previous training worked," Haughey said.
"I've been working hard with the physiotherapists on a daily basis since my injury, and I can say that it is no longer a problem. My training has returned to normal.
"I like competing in Hong Kong because there are so many fans here, and I'm looking forward to swimming with the young swimmers from my club."
Haughey also competed in the women's 4x100m freestyle relay on Sunday, where her club, South China Athletic Association, finished third with a time of 3:56.70.
Haughey now has a busy short course schedule ahead of her, including a series of three world cup events.
The first runs from October 21-23 in Berlin, followed by Toronto and Indianapolis. She then heads to Melbourne, Australia, where she will compete in the short course World Championships.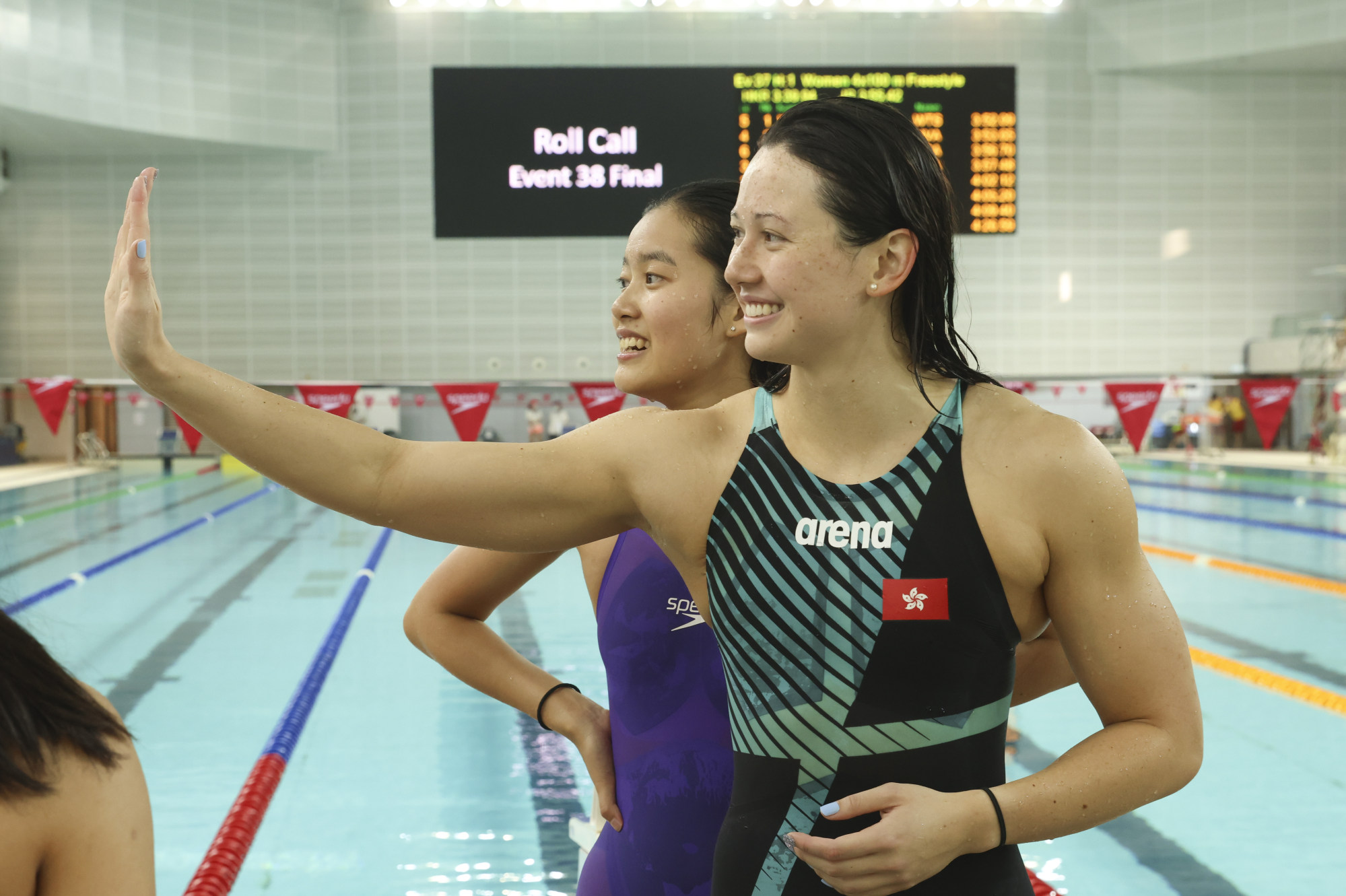 It was a special day in particular for Kwan, who started the day by breaking the city's men's 200m backstroke record by 3.54 seconds in the preliminary round.
The 19-year-old then returned in the afternoon finals a full 4.37 seconds faster than Lau Shiu-yue's 2:05.07 set last April.
"Very tired and happy," was his response to breaking the city's record twice in the same day.
"I usually swim faster in the afternoon, so when I broke the record in the morning, I knew I could beat it. I hope to swim under two minutes in the future if I continue to improve. My main goal is the 2024 Paris Olympics, so I need to swim faster."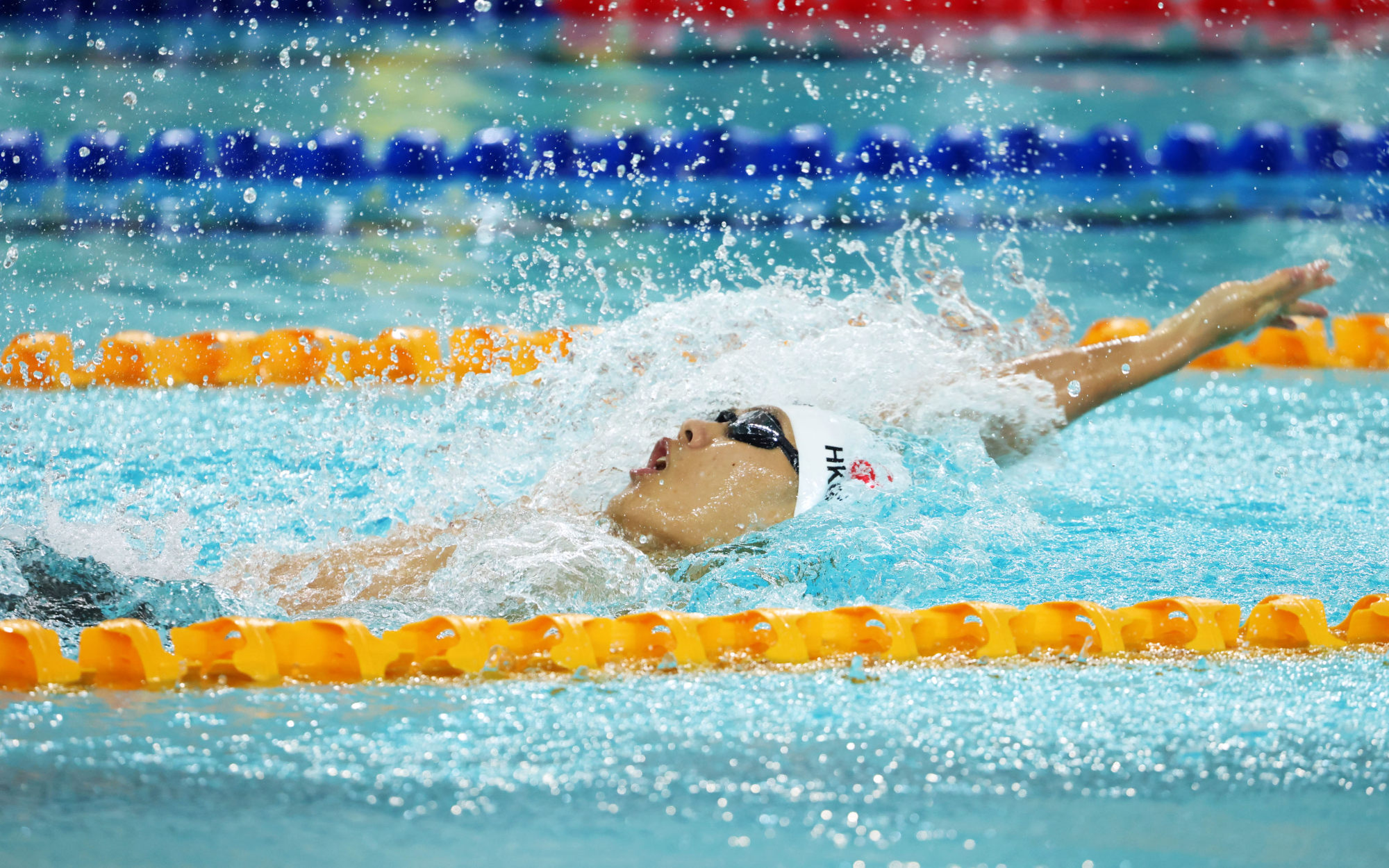 Kwan is now aiming for the Paris A standard of 1:57.50 and a qualifying cycle that runs from March 1, 2023 to June 23, 2024.
The teen, who was born in the US to Hong Kong parents, postponed his first-year at Stanford University and returned to Hong Kong last August with the goal of representing the city in all major tournaments – including Worlds, Asian Games, and the Olympic Games.
The backstroke specialist has a Hong Kong passport through his parents, but must live in the city for 12 months to meet the Swimming Association's eligibility requirements. This is the first time his record has been recognised by Hong Kong officials.
Kwan's swimming career is now looking very promising. Having already qualified for the FINA World Championships short course in Melbourne from December 13-18, he will also represent Hong Kong at the Universiade and Asian Games next year.
"I'm honoured to represent Hong Kong in all of these big tournaments," he said. "The short course worlds will be my first, and I'm looking forward to swimming my best there."
Kwan will return to the United States in early September to begin his studies at Stanford University, where he expects to see big improvements in his swimming.
"I know there are some Olympic swimmers at Stanford, and I expect the competition on the team to be fierce, which will push me to improve even more."