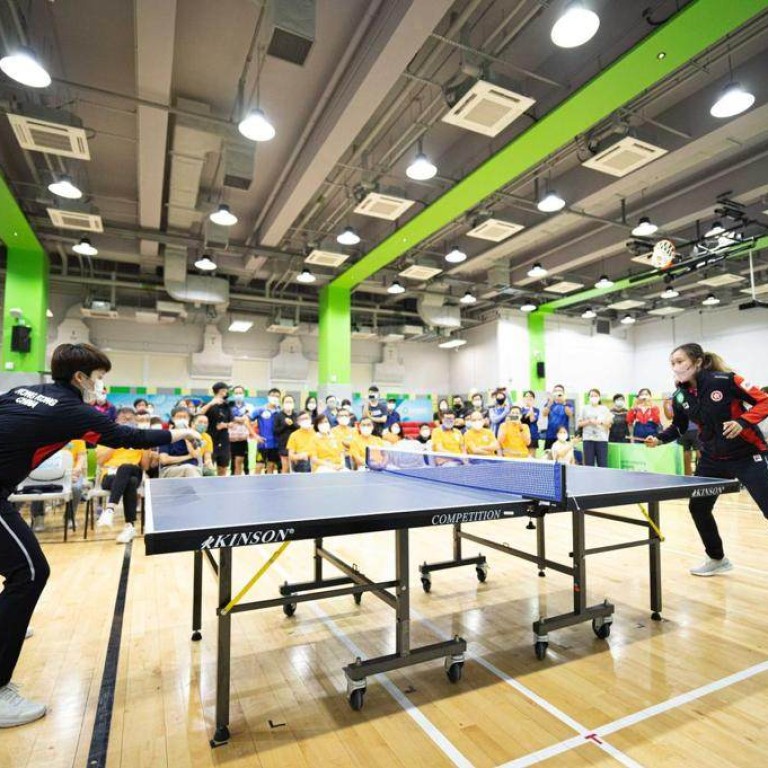 World No 7 Doo Hoi-kem to lead Hong Kong at World Championships in Chengdu
The 25-year-old admits she needs time to settle into her highest world ranking ever, with more tournaments and better results
She will lead a five-member squad to Chengdu, with youngster Ng Wing-lam winning through an internal selection process
World No 7 Doo Hoi-kem has played down her highest ranking ever as she prepares to lead Hong Kong into next month's team World Championships in Chengdu.
The 25-year-old cracked the top 10 position in January after the International Table Tennis Federation changed its ranking system by taking into account only the eight best international results over the past 12 months. The result seemed to have an immediate impact.
"After reaching the world No 7 seven in January, I immediately suffered early exits in the next three international tournaments, all losing in the opening round," said Doo, who steered Hong Kong to a team bronze medal at the 2020 Tokyo Olympic Games.
"It was quite a disappointing spell for me as I found it difficult to adjust my mentality after attaining such a high ranking."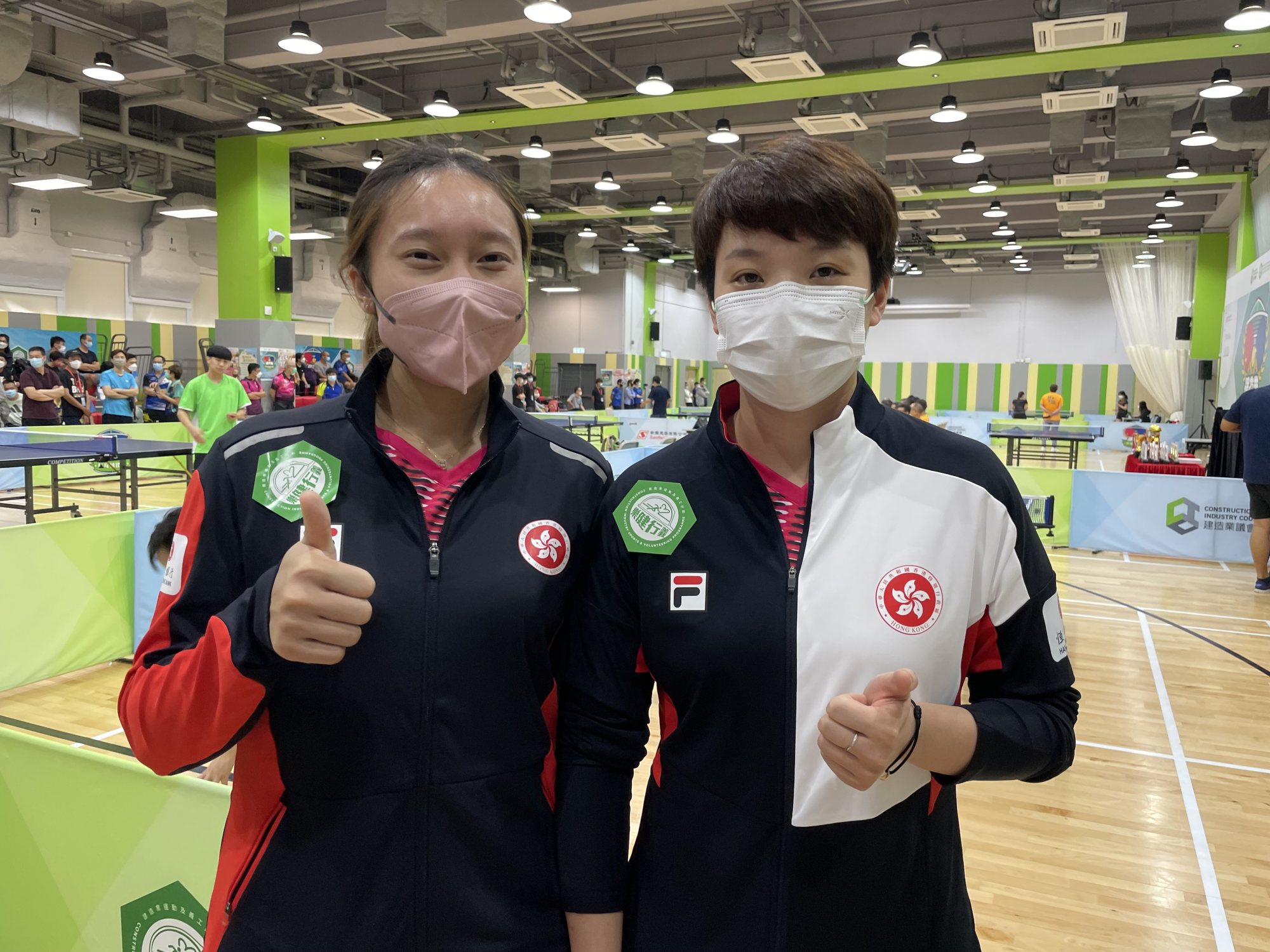 Doo dropped one position in the rankings after her run of poor results, before regaining her world No 7 rank in July.
"I started to realise the world rankings could do little other than giving you a better seeding in the tournament. You still need to work hard and train hard to get a good result.
"Now the pandemic seems to have less impact on the world tour and we will start getting more international tournaments back. Hopefully we can grab the opportunity and keep up the good work."
Doo, who helped Hong Kong to bronze medals at the team World Championships in 2014 Tokyo and 2018 Halmstad, while Hong Kong's best result was a silver in 2004 Doha and 2006 Bremen.
"All the world powers will be vying for the title. China and Japan are the favourites while some European nations have also produced many quality players such as Germany and Romania," she said.
"Every match will be a hard one and we can only take it match by match before setting our sights for a medal."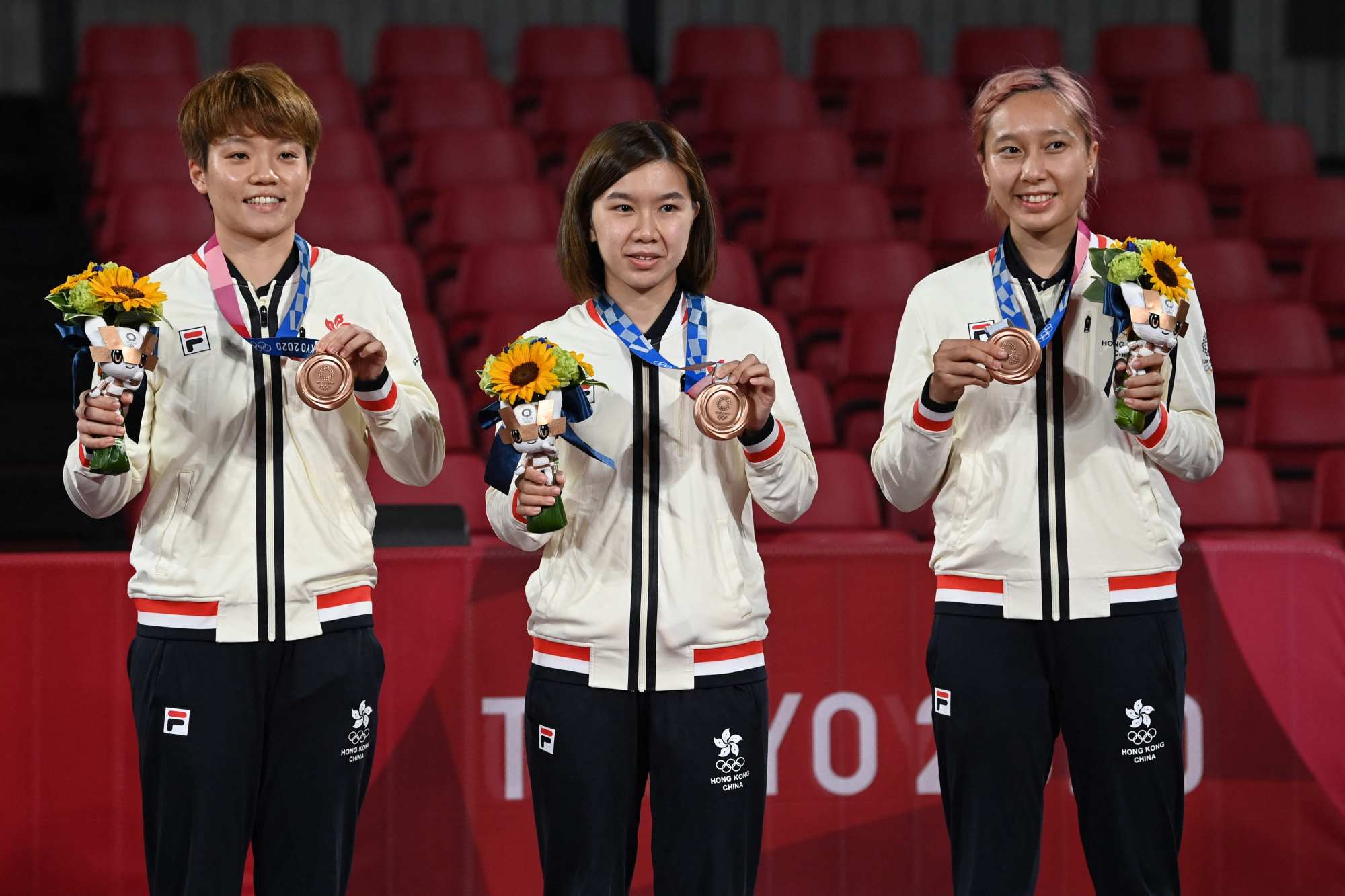 Hong Kong will send a five-member squad to Chengdu that includes Doo's two fellow Olympic teammates, Lee Ho-ching and Minnie Soo Wai-yam, along with Zhu Chengzhu and youngster Ng Wing-lam.
Ng, from the Under-21 squad, made it to the team after winning internal selection.
Soo, meanwhile, is still struggling with a lingering nerve issue in her right arm, which started to emerge sometime in 2019, but progressively got worse after the Tokyo Olympics. Her world ranking also dropped outside the top 100.
"I haven't checked my ranking for a while as it has become quite bad," she said. "I don't have the same speed and power on the court as I used to but technically my skills have improved. And if the coach assigns me to the match, I will give it my 100 hundred per cent."
The team Worlds is played under a best-of-five singles match in each tie. With China under strict pandemic restrictions, the tournament which will take place from September 30 to October 9, will run under a closed-loop system. Teams can only fly to Singapore or Doha before getting on a chartered flight to Chengdu for the event.