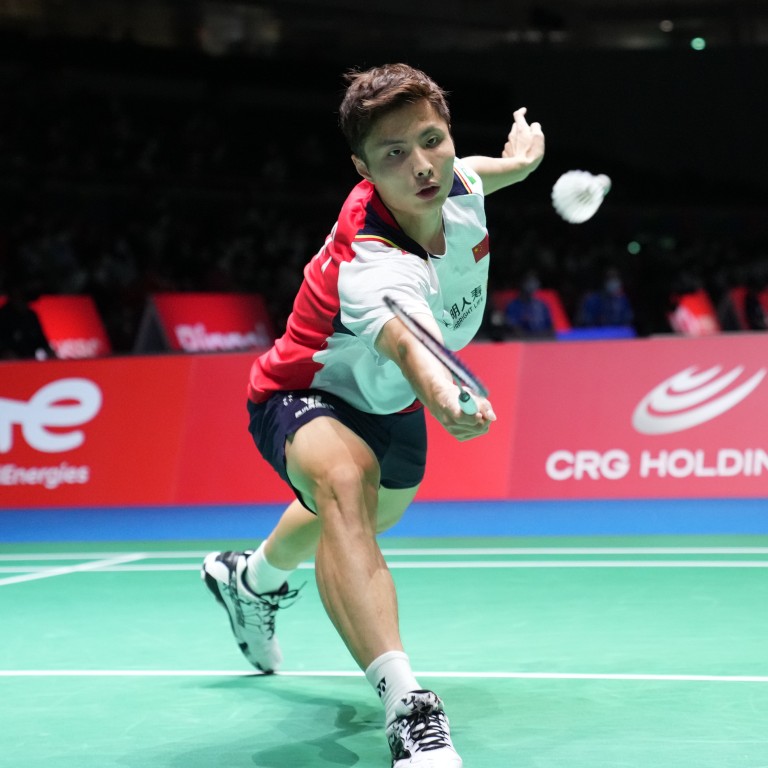 Vincent Wong, Angus Ng strong in opening round of World Badminton Championships
The World Badminton Championships opened in Tokyo on Monday, with more than 350 players from 47 countries and regions
Hong Kong got their campaign off to a solid start with big wins from Vincent Wong, Ng Ka-long and Lee Cheuk-yiu
Vincent Wong Wing-ki won a three-set thriller in his farewell World Championships in Tokyo on Monday, advancing to the second round against compatriot Angus Ng Ka-long.
The No 67-ranked Wong earned a last-minute entry into the global tournament to end his 17-year career and his opening match forced him to dig deep.
During their 57 minute battle with Belgium's Julien Carraggi, the Hongkonger was down 15-21 in the first set, but pulled himself together to win the second set from behind with 22-20, taking the third set 21-11.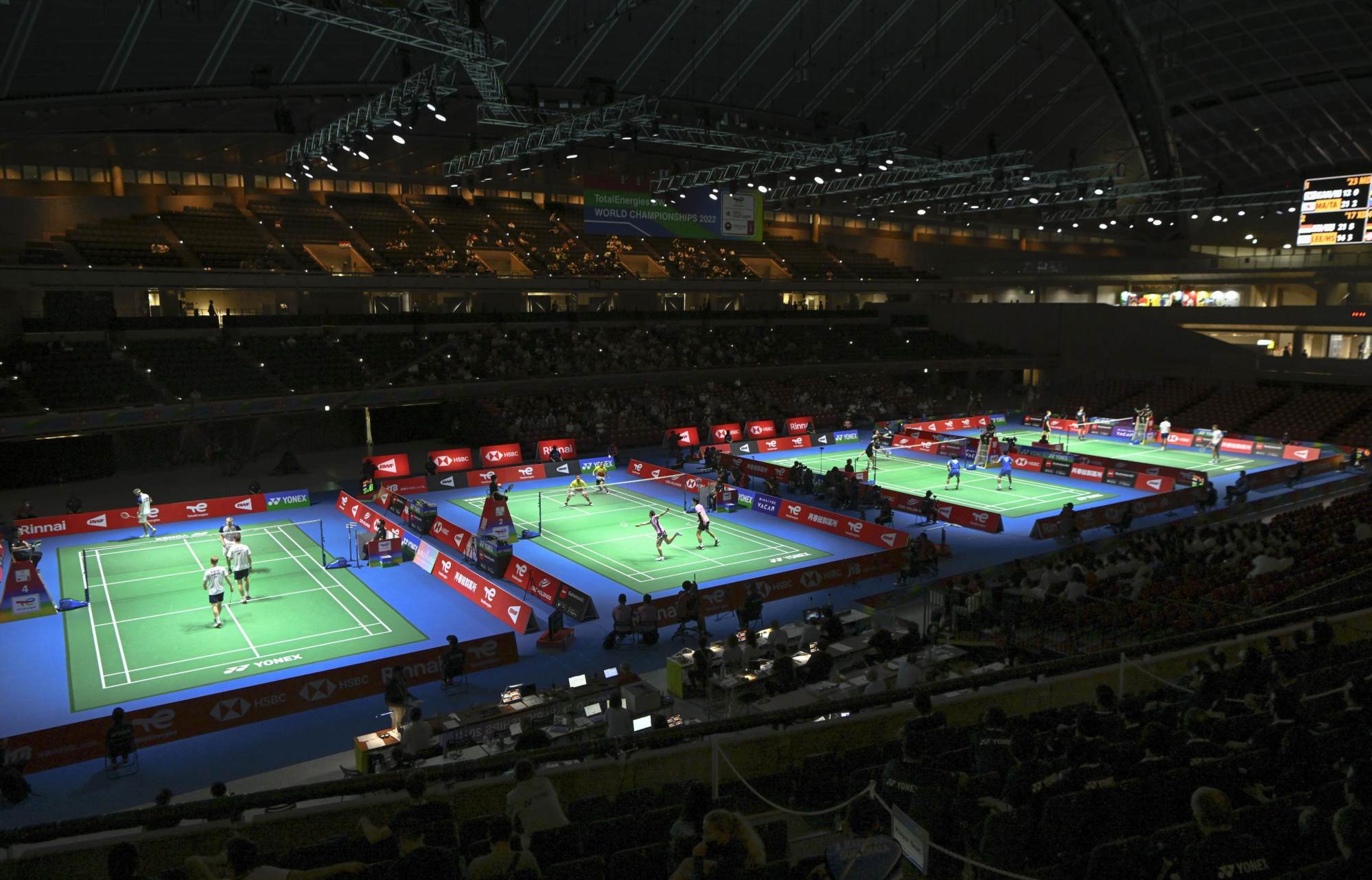 "I'm extremely blessed to finish my career in this high-profile event, and meeting Ka-long in the second round is a bonus," Wong said.
"I have missed international events for more than three years due to the pandemic, and it appeared in today's first set that I don't know how to play the game. I didn't have good rhythm, but I thought back to my daughter's encouragement before the match and I was full of power, even though I was tired from the three sets.
"Knowing that this is my final event, my emotions were complicated. This win means a lot to me."
The city's No 1-ranked player Ng won his first match 21-15, 23-21 against Korean Heo Kwang-hee. In the first set Ng was leading 11-3 before Heo narrowed the gap to 11-8, but Ng pulled through to win the set. The second set was equally thrilling, where Ng initially led by seven match points, but his opponent levelled twice with 20-20, 21-21.
"I can say I beat the opponent today with my will power, and I need to thank our new coach Wong Tat Meng, who trained the Korean squad for a few years previously, and he informed me about my opponent's weak points, so I was well prepared."
Ng reached his first final in 18 months in July at the Malaysian Masters under the guidance of Tat Meng.
"I've been practising and competing with Wing-ki for so many years. Who wins the next round depends on the game that day," Ng said. "I'm looking forward to playing against him in his farewell tournament."
Hong Kong men's singles No 2 Lee Cheuk-yiu moved into the second round with a 21-19, 21-13 win over New Zealander Abhinav Manota, while women's doubles Lianne Yeung Nga-ting and Yeung Pui-lam needed just 24 minutes to advance to the next round with a 21-7, 21-8 win against Irish pairs Moya Ryan and Kate Frost.
Meanwhile, reigning world No 1 and Olympic gold medallist Viktor Axelsen defeated Malaysian Daren Liew 21-16, 21-12, avoiding a repeat of his first-round exit a year ago.
China's Shi Yuqi returned to action for the first time in 10 months after serving a ban and beat Azerbaijan's Ade Resky Dwicahyo 22-20, 21-10.
Shi, a world finalist in 2018, retired during a 2021 match against Japan's Kento Momota and was banned by the Chinese Badminton Association for making "inappropriate comments" about his withdrawal.