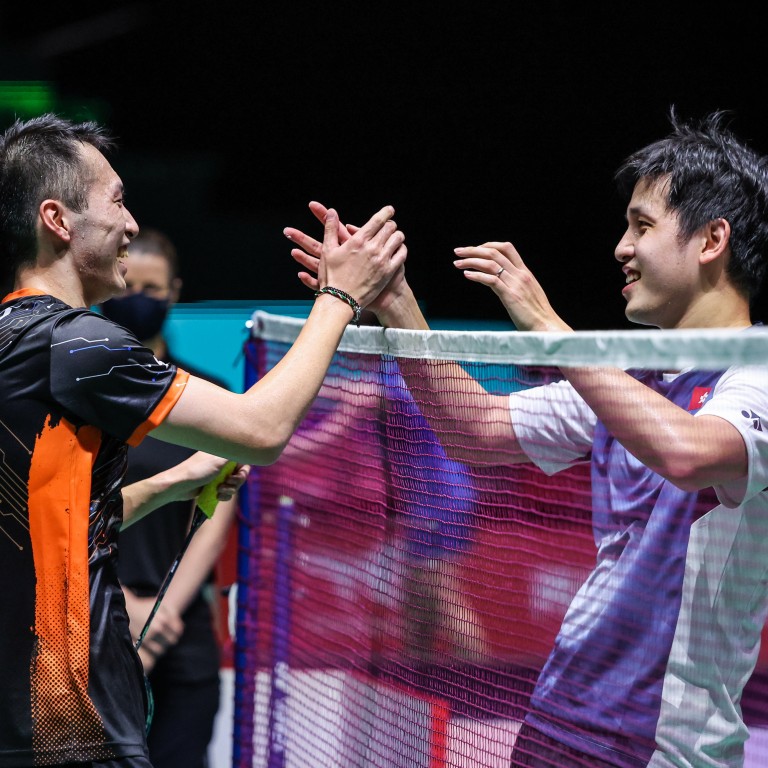 Badminton World Championships: Angus Ng 'unhappy' to beat Vincent Wong in Hong Kong derby on day 3
Mixed doubles pair Tang Chun-man and Tse Ying-suet enter the fray after Angus Ng beats Vincent Wong in an all-Hong Kong men's singles clash
A day after stunning Belgium's Lianne Tan, Hongkonger Yip Pui-yin's run in the women's singles ends in round 2, while women's doubles pair bow out
The South China Morning Post is following Hong Kong's involvement in the third day's matches at the World Badminton Championships.
Angus Ng Ka-long not only defeated Vincent Wong Wing-ki in their all-Hong Kong clash at the World Badminton Championships on Wednesday, but ended Wong's career in the process.
A straight-sets success for world No 11 Ng allowed him to fight another day, but it was Wong who took the spotlight, kissing the court after a defeat that spelled the end of his 17 years as a player.
"After a close contest in the first set, I felt a bit of regret about my decision to retire," said the 32-year-old, who had said in advance that these championships would be his last.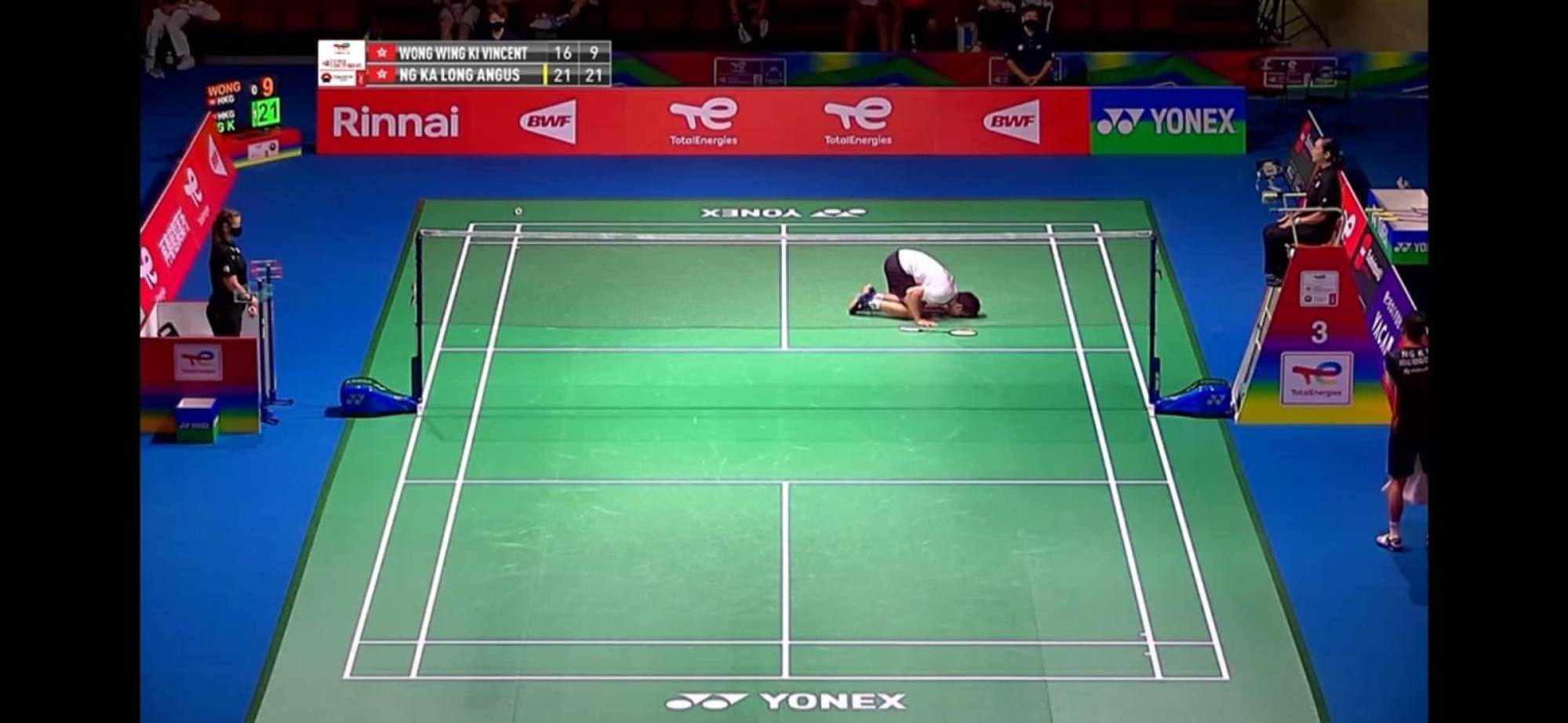 "When I lost, so many things sprang to mind. It's as if I've completed a mission – I've been very proud to represent Hong Kong for all these years.
"But I can't only think of myself. There are young players who are ready to represent Hong Kong, and I think it's time for me to focus more on my family and my badminton club."
Ng, 28, went into the clash in Tokyo as his city's leading men's singles player, but Wong, now ranked 67th, held a 4-1 head-to-head record over him going into their round-of-32 encounter. He had beaten Ng in two sets in their most recent clash, in the 2019 Indonesia Open quarter-finals.
And the pair battled it out in a tight opening set, with the scores tied seven times before Ng took in 19 minutes, 21-16.
Ng pulled away in the second set, taking it 21-9 to clinch victory. His reward is a last-16 match on Thursday with the reigning champion,
Loh Kean Yew of Singapore
.
"At the start of the match, I approached it like any other competition – I don't want sentiment to impair my play," Ng said.
"But when it came to my match point, I actually got the feeling that I was unhappy to see him retire.
"I have to put myself in an underdog position [on Thursday], since Loh is not only the world champion but in terrific shape right now. I hope I can give it my all."
Ng and Loh have met only once previously, in the first round of the 2019 Chinese Taipei Open, when Loh prevailed in straight sets.
Earlier, Yip Pui-yin suffered defeat in the women's singles in a busy day of action for Hong Kong's shuttlers.
The 35-year-old Yip lost in the second round to Michelle Li of Canada, who was born in Hong Kong and emigrated when she was six years old.
Yip, ranked 87th, led 11-7 during the opening set but could not hang on and was unable to conjure a repeat of her heroics the day before, when she
beat Lianne Tan of Belgium
, ranked 55 places above her.
World No 13 Li proved a leap too far, winning 21-19, 21-13 as Yip was ousted in round two for a second year in a row.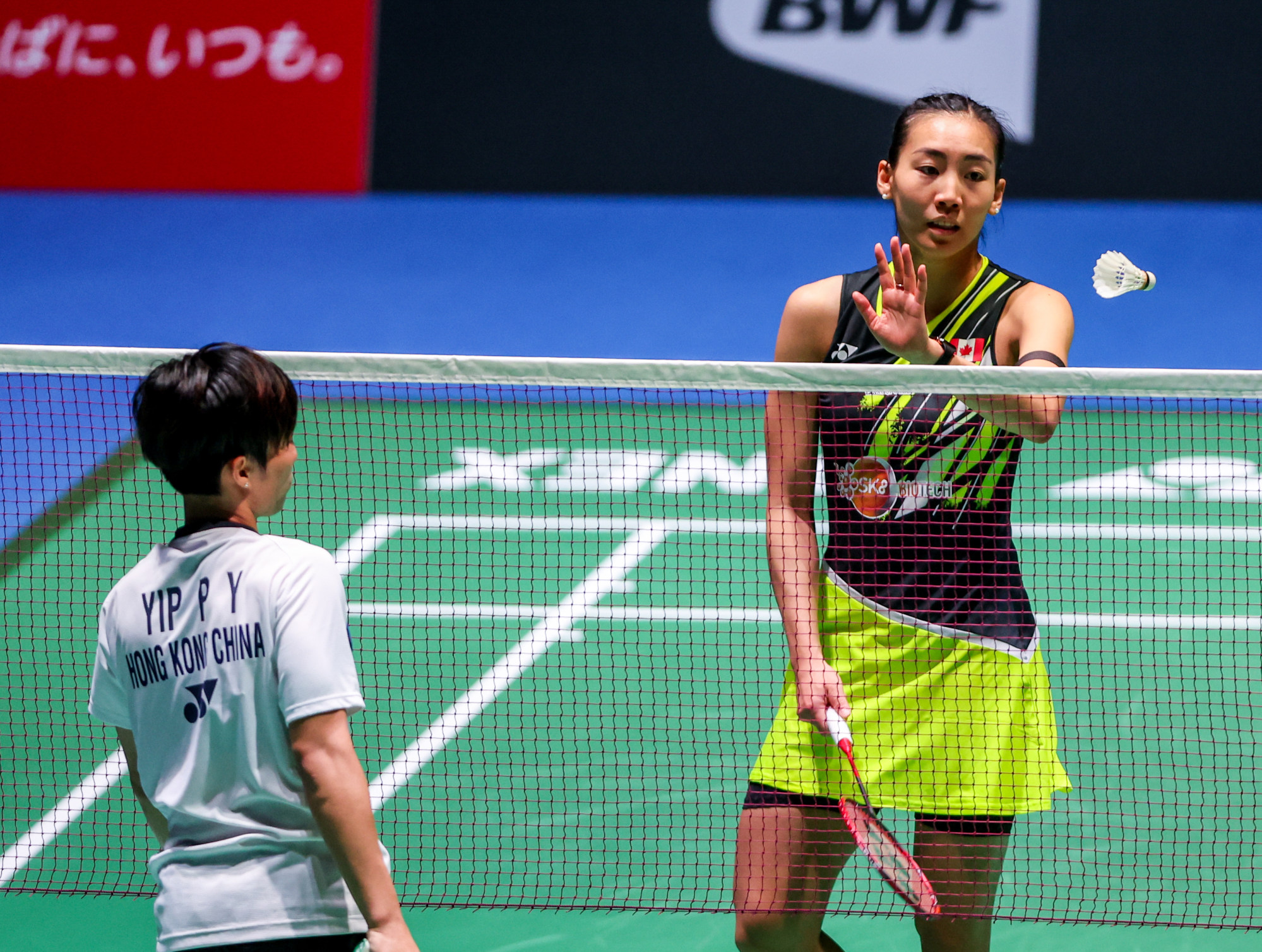 "She played very well, but the physical side is the main challenge in dealing with Li's attack," head coach Tim He Yiming said of the veteran.
There was defeat, too, for Hong Kong's women's doubles pairing of Lianne Yeung Nga-ting and Yeung Pui-lam.
Playing in their first worlds, they lost 21-17, 21-13 against world No 16 Danish duo Sara Thygesen and Maiken Fruergaard in the second round.
But medal hopes Tang Chun-man and Tse Ying-suet, the world No 7 pairing, advanced to the third round of the mixed doubles, defeating Chinese duo Guo Xinwa and Zhang Shuxian 21-16, 21-11.
Meanwhile, world No 2 and two-time world champion Kento Momota of host country Japan was upset 17-21, 16-21 in the second round of the men's singles by world No 18 H.S. Prannoy of India. It was the first victory for the Indian in their nine encounters to date.