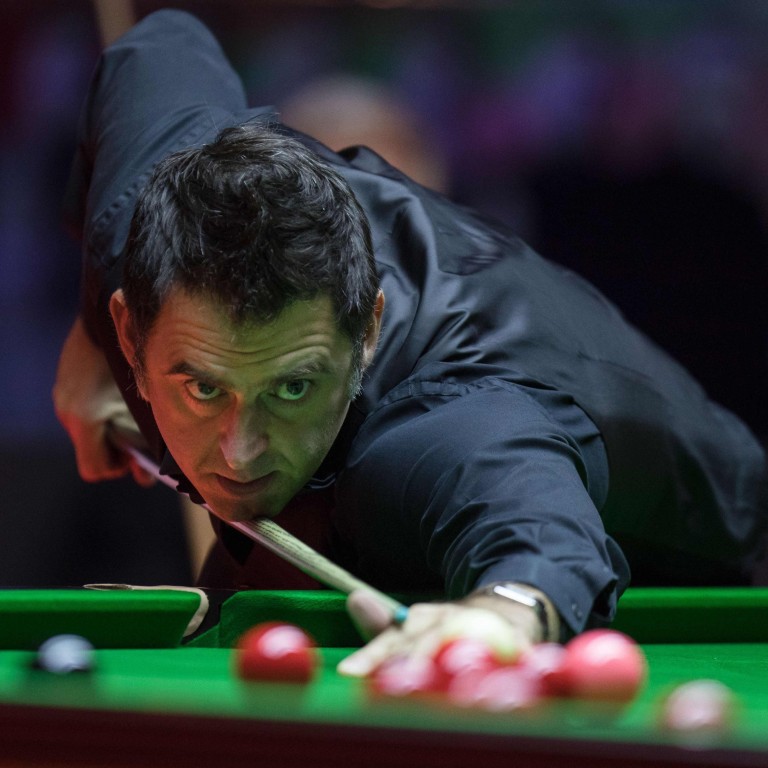 Hong Kong Masters snooker tournament on course for October with 'closed loop'
Officials announce line-up for 8-player tournament featuring likes of Ronnie O'Sullivan, Judd Trump and Mark Selby
It comes after government's late cap on numbers at running and swimming races plunged other sports events into uncertainty
Organisers of
snooker's Hong Kong Masters
have unveiled the line-up for the tournament and said it has government permission to proceed in October under a "closed loop" arrangement.
Snooker bosses held a press conference on Friday to announce their latest plans, which include the players remaining in a bubble between their hotel and tournament venue the Hong Kong Coliseum, instead of undergoing the hotel quarantine usually required for arrivals in the city.
Current world champion Ronnie O'Sullivan and former world champions Mark Selby and Judd Trump were among the players announced on Friday for the tournament, to be held between October 6 and 9. A capacity of 8,000 spectators is expected, which could result in the world's highest ever attendance for a snooker event.
Vincent Law Wing-chung, the chairman of the Hong Kong Billiard Sports Control Council, said details of the closed loop – the model used for the Beijing 2022 Winter Olympics – were still to be finalised, but a balance was being struck between the requirements of the city's government and those of the snooker governing body.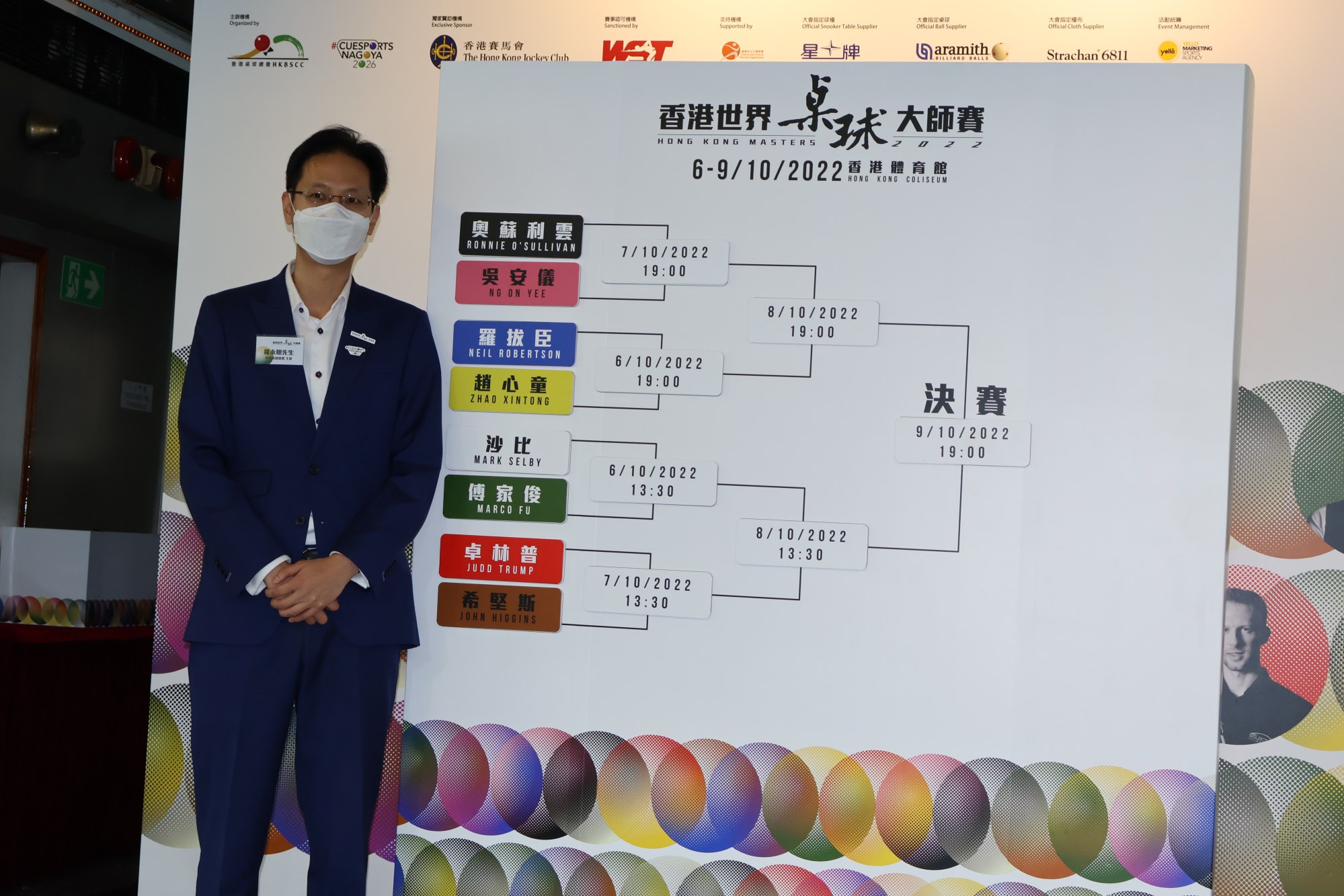 "Players will not be allowed to go out freely – they will be protected inside the bubble," Law said. "One of the conditions that the World Snooker Tour imposed on us to host this event was that if there was quarantine, they would not allow their players to come here.
"I would say that [the closed-loop solution] is not their preference, but we managed to convince them it is worth their time to come."
Law admitted that the bubble set-up was less than ideal after the positive impression on the players by the previous Masters in 2017, when Robertson beat O'Sullivan in the final.
"When the rest of the world is back to normal, it is hard for the overseas players to see why Hong Kong's pandemic restrictions are so behind," Law said. "A bubble is the only way for them to come.
"Of course, it is better if there are no bubbles, and the world's top players can have some contact with the city's snooker fans, but we still hope that spectators can get close to the star players.
"We've been spending time on persuading top players to come. They know that even with pandemic restrictions, they still expect a good show in Hong Kong."
The show will begin with a quarter-final line-up that pits O'Sullivan against Hong Kong's three-time women's world champion Ng On-yee, with her fellow home favourite Marco Fu Ka-chun taking on Selby, Zhao Xintong of China playing Neil Robertson and Trump facing John Higgins.
Concerns over the viability of sporting events in the city had risen after a last-minute cap was this week imposed by the Hong Kong government – citing Covid-19 concerns – on numbers taking part in a 10km athletics race and swimming's Cross Harbour Race.
That decision led to the 10km race's cancellation four days before the event – placing question marks over other sports events going ahead in Hong Kong this year.
Events in the pipeline include the Hong Kong Marathon, the Hong Kong Open badminton tournament and rugby's Hong Kong Sevens, all in November.
"I totally understand those organisers' situation, I feel their disappointment," Law said. "But we are different, we are like a concert, and the 10K and Cross Harbour Race involved more than hundreds of people racing.
"We can't worry too much – we've been through the last two years of ups and downs, and the government's policy towards the pandemic was difficult to predict.
"All we can do is try our best and hope for a good show."
The organisers of the Sevens had already been granted permission to proceed with a tournament in a "closed loop". The plans include players and stadium staff staying in designated hotels, an 85 per cent stadium capacity, and spectators being allowed to
drink in the stands, though not eat
.
Snooker bosses previously aimed to arrange their tournament in early August, then delayed until October after the necessary approvals did not emerge in time.
Tickets will go on sale from September 7. Ranging from HK$100 to $580, they will be available via Urbtix outlets, the official website, the mobile application and the hotline +852 21115999.