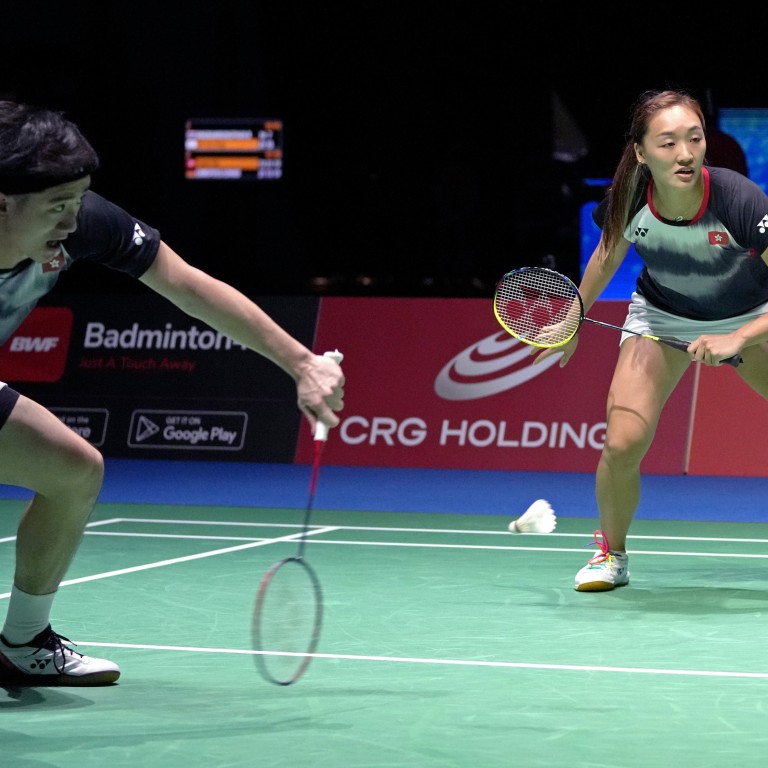 Hong Kong badminton stars suffer on difficult day at Japan Open, as Angus Ng's injury resurfaces
Mixed doubles duo Tang Chun-man and Tse Ying-suet progress to second round, but three teammates crash out in singles competitions
Ng retires hurt during first game of his clash against H.S. Prannoy of India, while Lee Cheuk-yiu suffers second loss in a row to Chou Tien-Chan
Lee Cheuk-yiu suffered his second loss in a row to Chou Tien-Chan of Taiwan, as Hong Kong experienced a difficult opening day at the Japan Open in Osaka.
Only mixed doubles pair Tang Chun-man and Tse Ying-suet went through on Tuesday to the second round of the US$750,000 tournament, with all three of their other teammates suffering early exits at the Maruzen Intec Arena.
Lee won the first game 21-18 against fourth seed Chou with some aggressive play. But the Taiwan No 1 – who beat Lee in three games at last week's World Championships in Tokyo – sealed the victory after taking the two following games 21-17 and 21-15.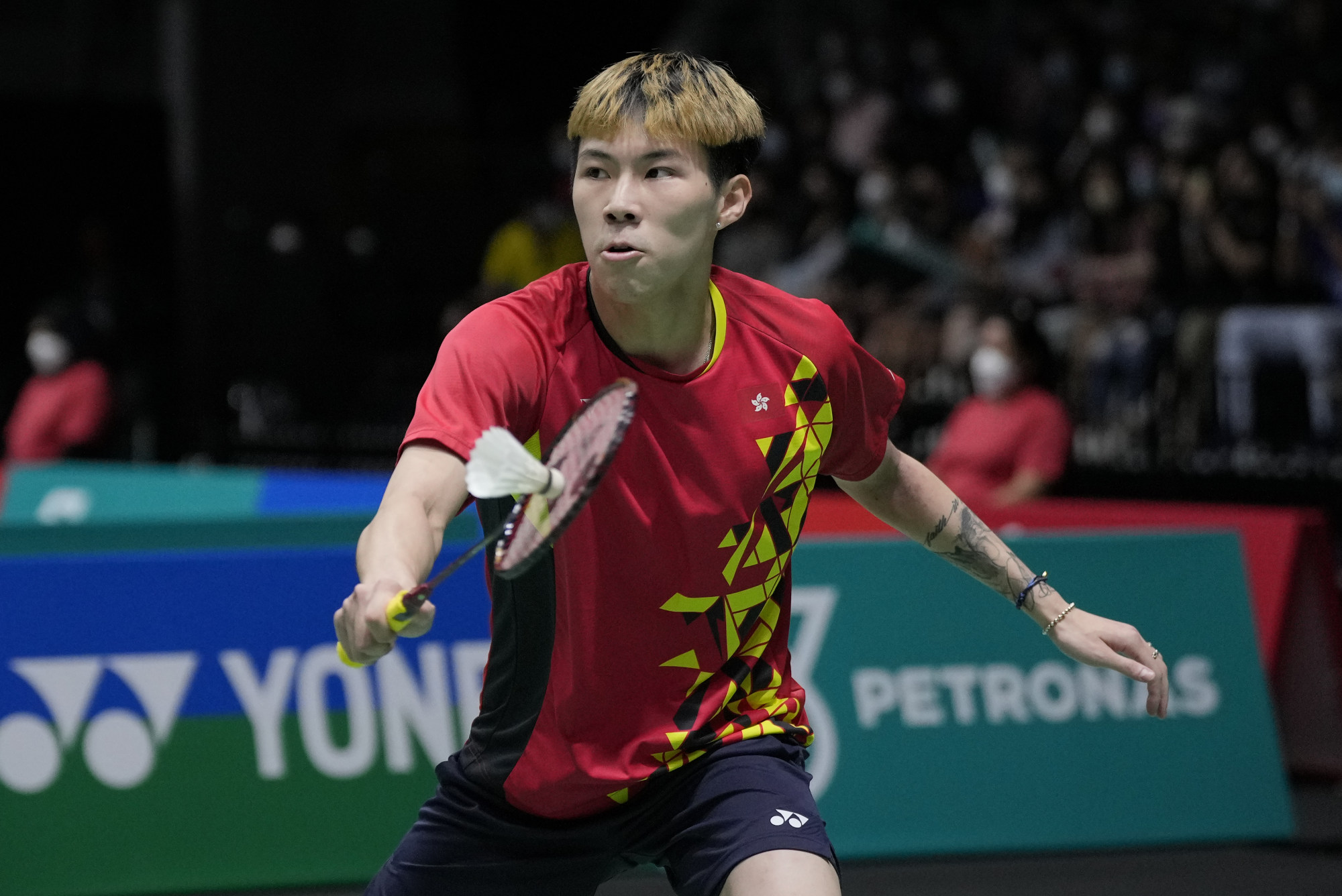 "Lee lost points on his net shots in the second game, and in the decider he also lost his speed, as Chou launched some fierce attacks to control the game," said head coach Tim He Yiming.
"But he did very well in the opening game and should be able to take something out from that."
Angus Ng Ka-long lost against H.S. Prannoy of India in another men's singles match, in which he retired injured when he was 11-10 down in the first game.
"Ng suffered some thigh muscle problems at the World Championships when he retired in the second game of his third round match," said the coach.
"He made a quick recovery to play again in Osaka but Prannoy is a quality player and Ng will be risking injury again if he continues to play."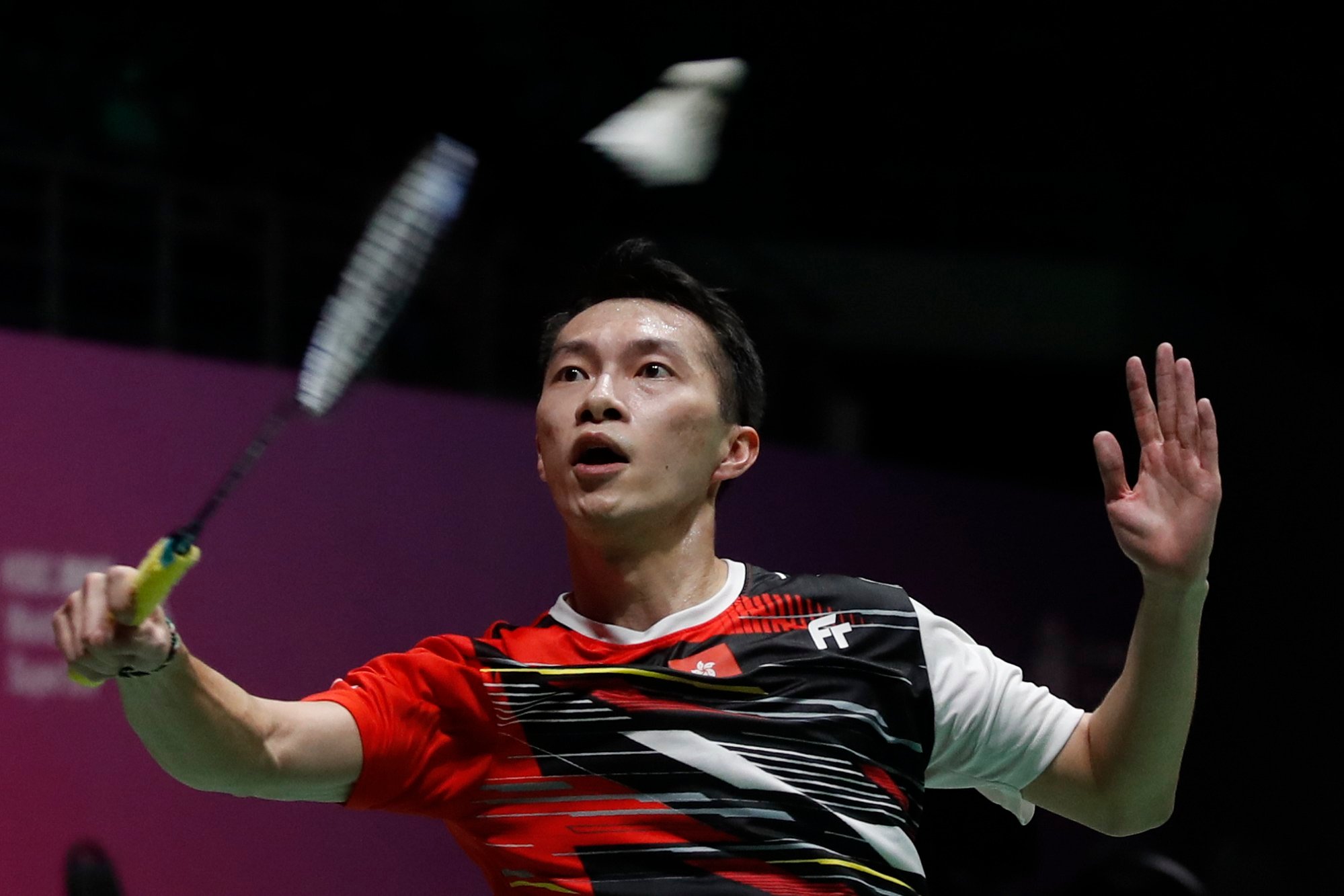 In the women's singles, Cheung Ngan-yi was no match for Pornpawee Chochuwong of Thailand, losing in straight games 21-16, 21-5.
"Cheung has been troubled by her leg problems without proper training for quite a long time and that is why she has been struggling with her form," said He.
"In the first game she was still able to perform but could not sustain her momentum in the second game."
Tang and Tse won their first-round match against Lee Jhe-Huei and Hsu Ya-Ching of Taiwan 21-19, 21-16, and the fifth seeds will play Yuki Kaneko and Misaki Matsutomo of Japan next.
Another mixed doubles pair of Chang Tak-Ching and Ng Wing-yung will take on Yang Po-Hsuan and Hu Ling-Fang of Taiwan in the first round on Wednesday.
Women's doubles duo Yeung Nga-ting and Yeung Pui-lam will face top seeds Jia Yifang and Chen Qingchen in their opening-round clash.