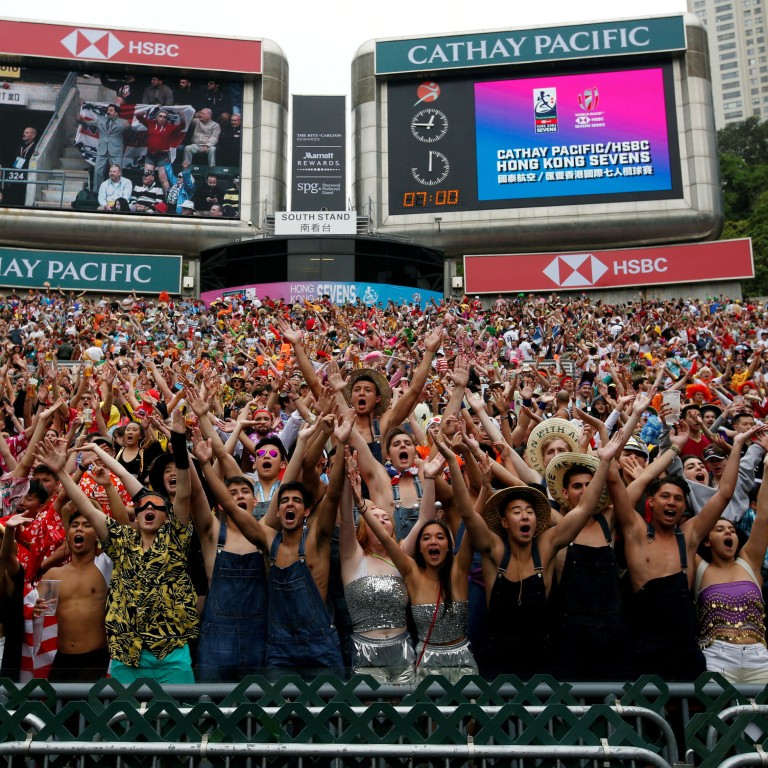 Hong Kong government wants to stage events, is in marathon talks: sports chief
City's reputation will not be ruined by events being cancelled or subject to Covid-19 restrictions, Commissioner for Sports Yeung Tak-keung insists
Government in discussions with Hong Kong Marathon organisers for November race, he says, adding that building Kai Tak Sports Park can help bring good times back
The Hong Kong government is working to accommodate efforts to organise sporting events this year and is confident the city's reputation as a host will recover, Commissioner for Sports Yeung Tak-keung has said.
Yeung was asked whether the ambition signalled by
building Kai Tak Sports Park
was at odds with Covid-19 policies that risked sending a different message: that Hong Kong cannot stage world-class sport.
He was appearing on Wednesday at the 25 Years of Design exhibition, which showcased the vision for the new park – including a 50,000-capacity stadium that from 2024 will host rugby's Hong Kong Sevens and, it is hoped, box-office draws such as visiting English Premier League clubs.
"Of course it's difficult to organise events during the pandemic, but we hope and expect that the impact will be short-term," Yeung said. "Before the pandemic, the number of sports events coming here was on the rise. We are confident that new events will come and others will return."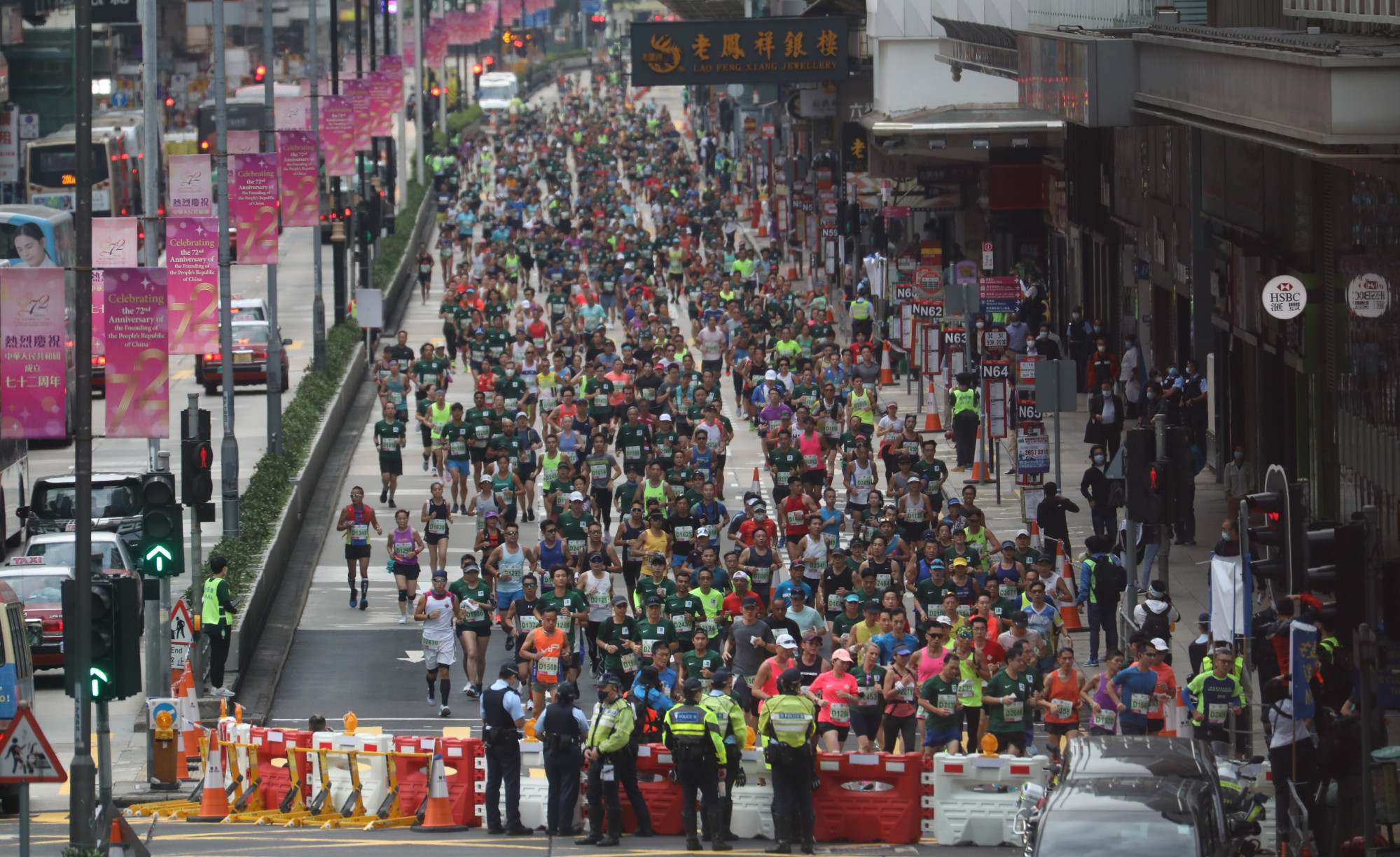 The commissioner denied that events being cancelled or subject to strict restrictions would leave a lasting impression, undermining Hong Kong's ability to fill its new 50,000-seat venue.
Hong Kong athletics chairman Kwan Kee
this week told the Post
he was "hounding the government every day" to agree details of the proposed Hong Kong Marathon on November 20.
"Kai Tak Sports Park will open more than a year from now," Yeung said. "We will review the situation from time to time and see what we can do to bring back sports events.
"From a sports development point of view, we would like more sports events to be held. But we have to balance it against public health. We are liaising closely with event organisers and trying to see what kind of events can be held, including the marathon.
"If they still want to go ahead, we need to consider how many runners we can accommodate and what conditions we need to impose. These kinds of discussions are ongoing, and we hope to bring some positive news to the runners. But it's too early to say.
"We are talking to the marathon organisers day by day – I talked to the athletics chairman yesterday. He's trying to set up a meeting with us tomorrow."
There have been concerns that restrictions may make Hong Kong's Olympic successes last year in Tokyo difficult to repeat.
Hong Kong swimming coach Chen Jianhong has argued
that extended periods of government-imposed pool closures cost the city a generation of young talent and potentially the chance to unearth the next Siobhan Haughey.
"The point about short-term impact on young swimmers is well taken," Yeung said. "But we hope that looking at the longer-term impact – more funding, more facilities – can facilitate the development of our youngsters and other athletes."
Yeung was also asked to respond to claims that the government's approach to Covid-19 restrictions was inconsistent, with sport bearing the brunt.
He said a
500-person cap imposed at late notice
on the city's 10K championship – which organisers then cancelled – applied to athletes, meaning the Hong Kong Sevens could proceed with thousands of fans present. As things stood, he added, Sevens spectators would not need to take a Covid-19 test to gain entry.