Swimming
Get more with myNEWS
A personalised news feed of stories that matter to you
Learn more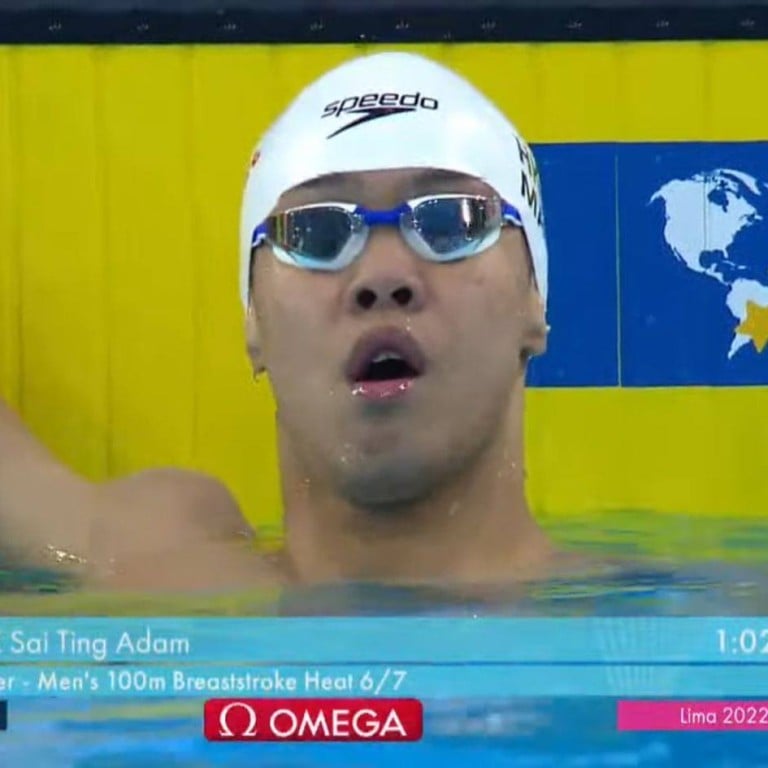 Record breaker Adam Mak Sai-ting makes history for Hong Kong at World Junior Swimming Championships in Peru
The 16-year-old high school student finishes fourth in the men's 100m breaststroke final on Wednesday, narrowly missing out on a medal
Mak touched home in 1:02.46 in his heat to set new Hong Kong benchmark, with his coach backing him to go even faster
Hong Kong 16-year-old Adam Mak Sai-ting has already set a new city record this week at the Fina World Junior Swimming Championships in Peru – but his coach thinks he can go even faster after narrowly missing out on a medal.
Mak, who touched home in 1 minute and 02.46 seconds in his men's 100m breaststroke heat on Tuesday, setting a new Hong Kong benchmark, finished fourth in Wednesday's final in 1:02.92. Austria's Luka Mladenovic and Serbia's Uros Zivanovic were first and second in 1:01.30 and 1:01.64 respectively, and Poland's Filip Urbanski finished third in 1:02.80.
It was still the best ever finish for the city by a male swimmer at the junior Swimming Worlds. Siobhan Haughey, the double Olympic silver medallist who took the nod for "Best of the Best" female athlete at the Hong Kong Sports Stars Awards on Wednesday night, won gold and bronze in the 100m and 50m freestyle in Dubai nine years ago.
"Adam's final time was a little slower than both his prelim and semi, which shows his inexperience in a big event," head coach Chen Jianhong said.
"He is not familiar with the format of three races in one event, but this fourth place is a very valuable experience for him for the rest of the junior Worlds."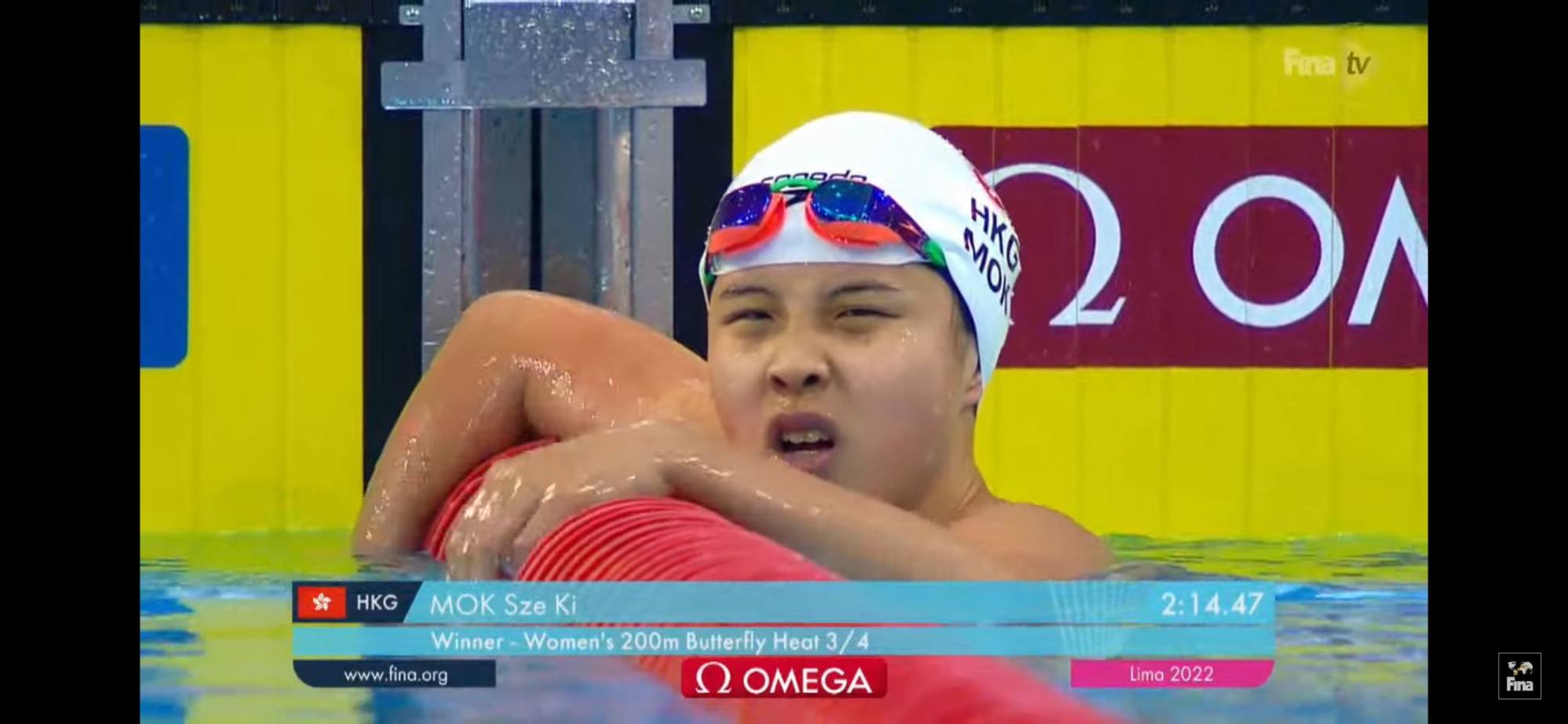 High school student Mak, who qualified for the final with the third best overall time, will have no time to rest, with the heats for his favoured event – the men's 200m breaststroke – set to take place on Friday.
Elsewhere, 15-year-old Hongkonger Mok Sze-ki demonstrated her "strong will" by competing in three events in the morning, followed a final later on Wednesday.
Mok, who set a junior record at under-16 level in Hong Kong last month, finished fifth in 2:15.26 in the 200m butterfly final, having earlier come through her heat and then finished 17th in the 800m free and 12th in the mixed 4x100m medley relay.
The top four finishers in the final were Italy's Anna Porcari in 2:12.00, Turkey's Mehlika Kuzeh Yalcin in 2:13.23, Italian Paola Borrelli in 2:13.36, and Romania's Andra Denisa Gorecki in 2:15.12.
"Mok is not tall enough, but she has a very strong will," Chen said. "After so many events in the morning, she can still perform well in the finals on the same day, which is commendable."