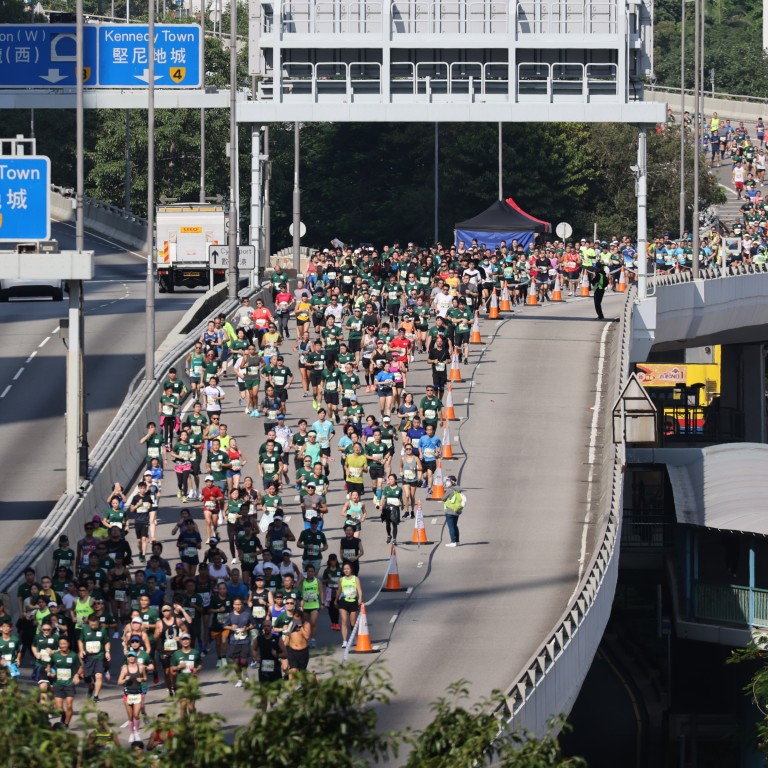 Hong Kong Marathon organisers have 'no plan' to abandon 2022 race, but government approval still needed
Discussions are under way to meet government's anti-epidemic measures, following a resurgence of Covid-19 cases
Plans to increase the number of entries to 37,000 are now under threat as recent events have only allowed a maximum of 500 participants
Standard Chartered Marathon organisers are trying to work out a plan to meet the government's anti-epidemic measures to keep the 2022 event in place, but the original target of increasing entries to 37,000 seems unlikely under current restrictions.
Hong Kong Association of Athletics Affiliates chairman Kwan Kee said they had "no plan" to abort the flagship event set for November 20, after they were forced to
cancel last week's 10K Championships
following a last minute government request of reducing the entries from 1,500 to 500.
"What we are trying to do is to satisfy government requests on the safety measures of the event so that all participants can run without any health concerns," Kwan said. "It's not easy as it seems the government has set aside a figure of 500 for sporting events and we cannot hold a marathon with that figure.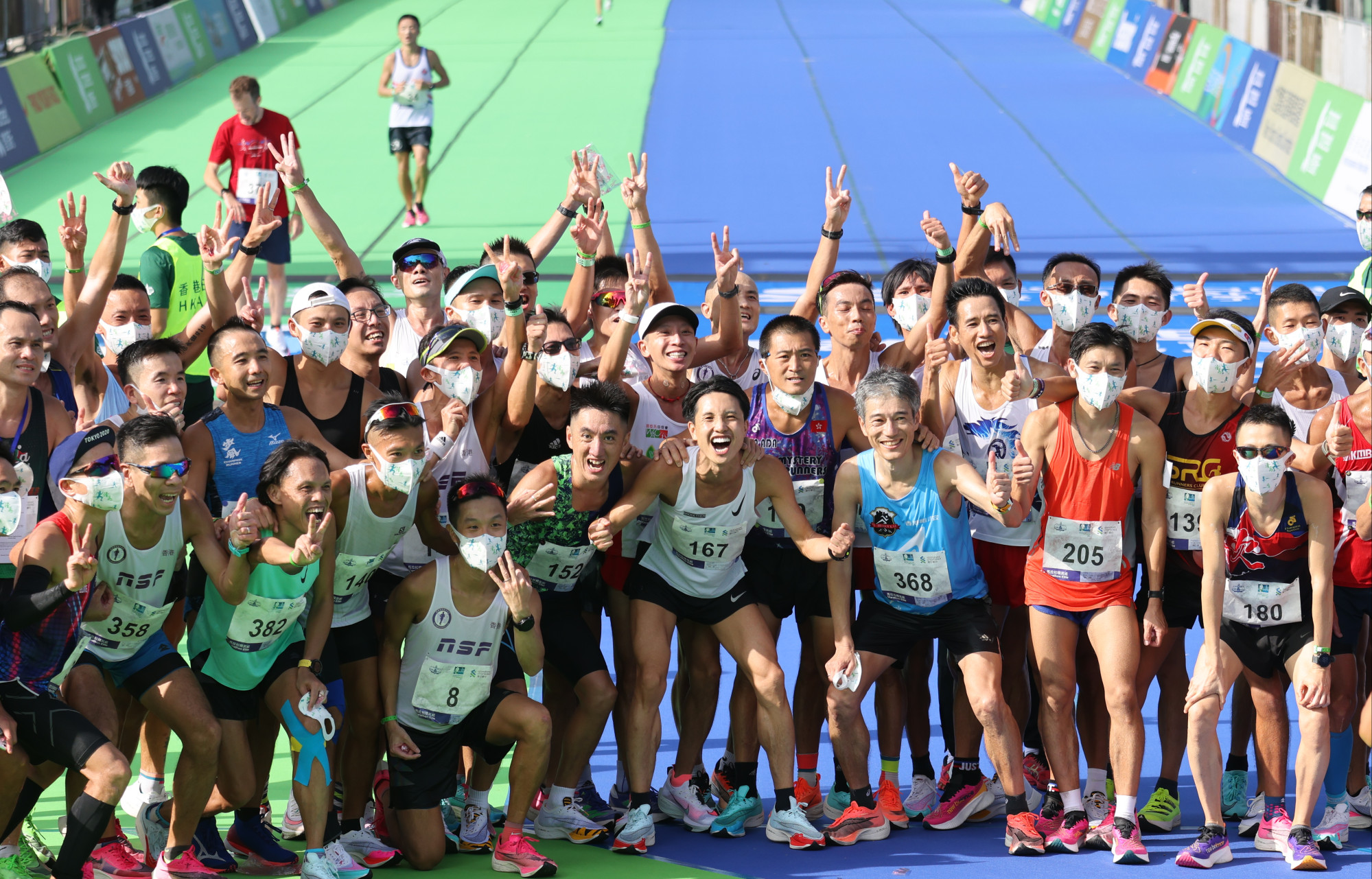 "We are having regular discussions with government officials almost on a daily basis and hope a solution can be found as soon as possible, because time is running very short. We still want the flagship to go ahead as planned because long distance running is very popular in Hong Kong and a lot of people are targeting to run at the annual marathon."
Kwan said another reason to keep the event was because Hong Kong is due to host the 2023 marathon Asian Championships.
"If we can't stage the event this year, the Asian governing body may consider moving it to another country as we cannot prove our organisation ability. That's not something we want to see."
The 2023 regional championships will be held on October 29, along with next year's Hong Kong Marathon.
There were 18,500 entries for last year's marathon with a quota of 4,000 for full marathon and 6,500 and 8,000 for half marathon and 10K respectively. It is believed the organisers could at least break even with 18,500 participants while any figure less than that number may incur a loss of money.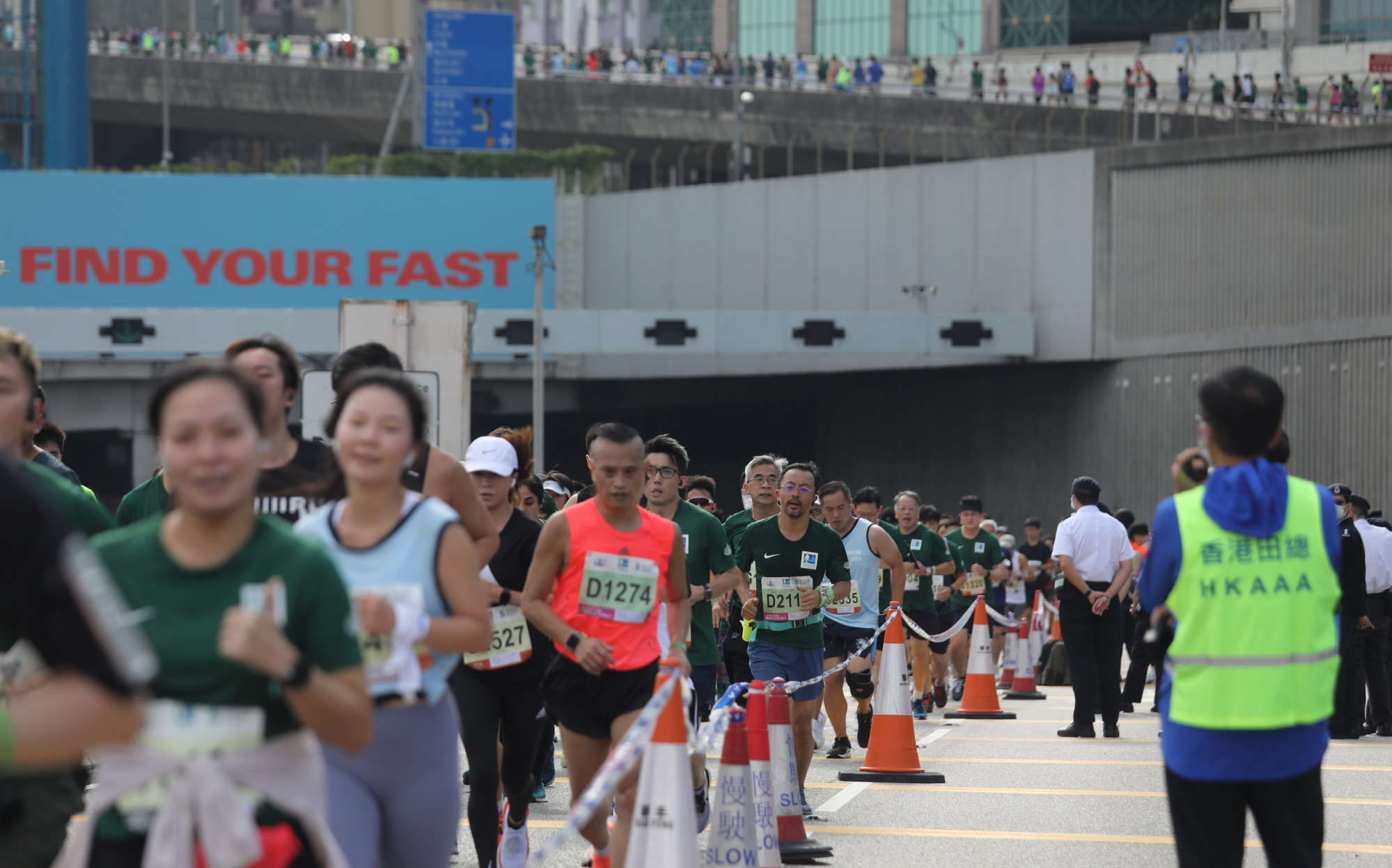 The organisers had plans to double the figure of the 2022 entries to 37,000, which was also half of the entries for the marathon before the Covid-19 pandemic era.
While discussions between the organisers and government over the increase have progressed well – with just a RAT rest required between 48 hours to 72 hours before the event – it seemed the event would go ahead in late November.
But a resurgence of local Covid-19 cases have seen a tightening of restrictions. The first casualty was the 10K Championships, with entries reduced to 500 and the same number for the Harbour Race set for October 23.
This Sunday's National Trail Championships in Tai Mei Tuk will go ahead with total entries under 500.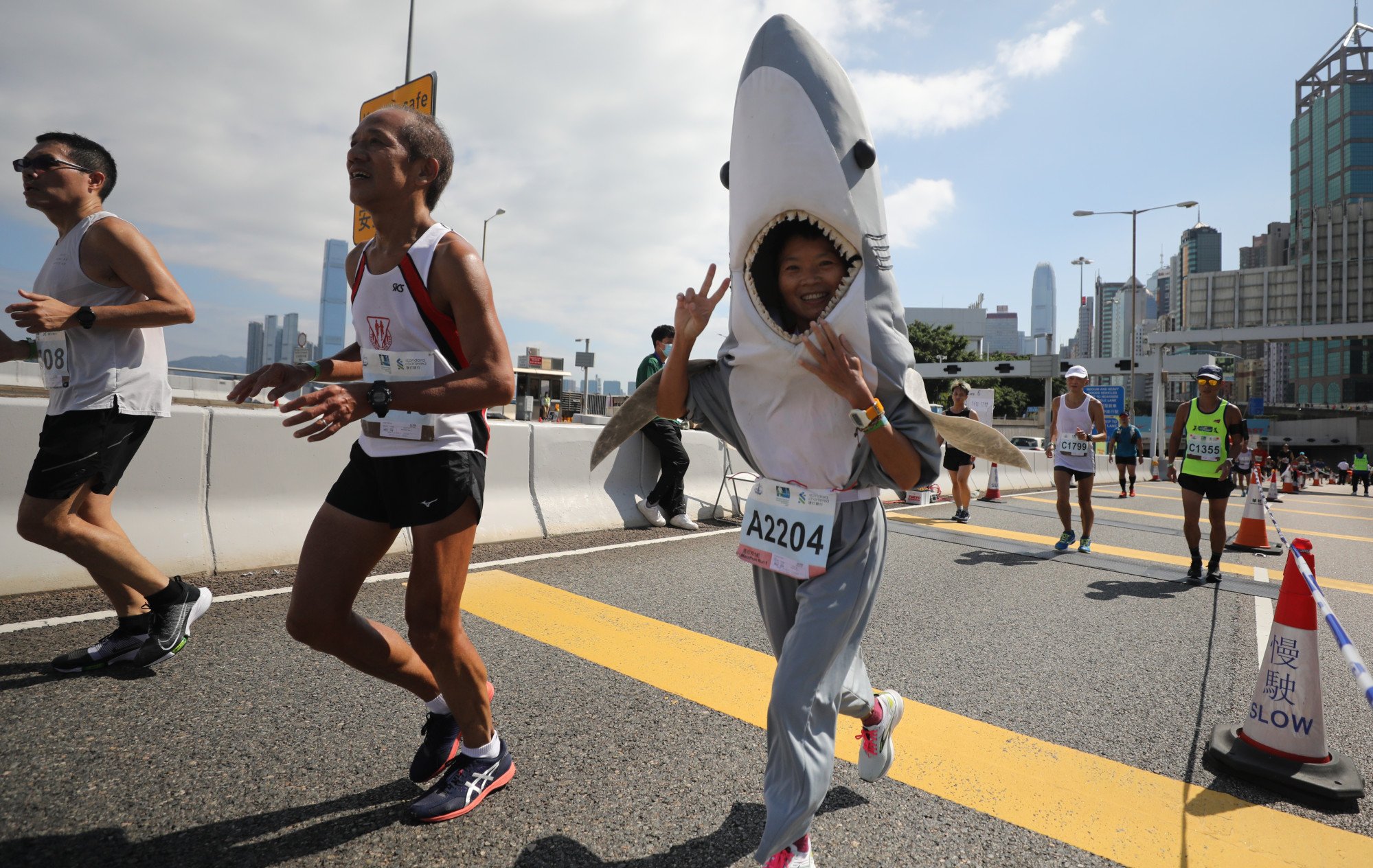 Kwan, however, said it was too early to give an exact figure for the 2022 marathon, saying the imminent task is to work out an anti-epidemic plan that works for both the participants and government.
The organisers are also considering staging the race in groups of 500, starting first with elite runners, while those behind have a rolling start. The plan is still awaiting government approval.
Commissioners of Sports Yeung Tak-keung said earlier the key elements of organising sporting events during the pandemic is the number of participants and the anti-epidemic measures adopted by the organisers.