Swimming
Get more with myNEWS
A personalised news feed of stories that matter to you
Learn more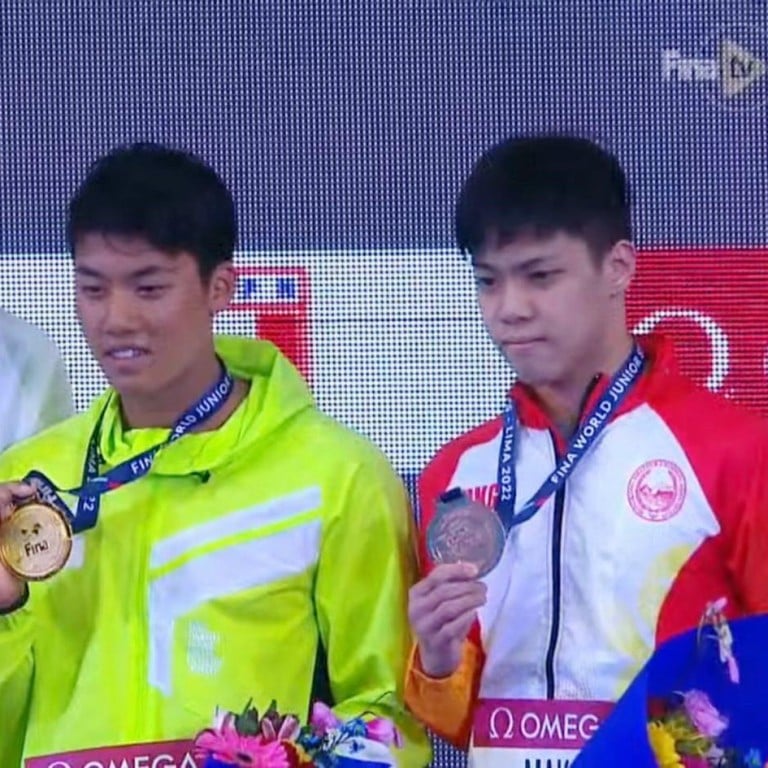 Hong Kong's Adam Mak wins bronze – city's first junior worlds medal since Siobhan Haughey
Podium place for 16-year-old in 200 metres breaststroke in Lima is Hong Kong's first ever World Junior Swimming Championships boys' medal
Mak joins an elite club with Haughey, who meanwhile breaks a Hong Kong record in the city's short-course time-trial
Teen swimmer Adam Mak Sai-ting wrote a new chapter in Hong Kong men's swimming by winning the city's first ever boys' medal at the Fina World Junior Swimming Championships in Peru.
The 16-year-old won bronze in the 200 metres breaststroke in Lima to secure Hong Kong's first medal since Siobhan Haughey won two in 2013.
After already registering Hong Kong's best ever finish in boys' events when he narrowly missed out on a medal in coming fourth in Wednesday's 100 metres breaststroke, he improved in his favourite event.
Having qualified second-fastest, in two minutes 15.62 seconds, Mak reached the 50m mark in the final in fourth place, before moving up to third after 100m and staying there until the end, clocking 2:13.90.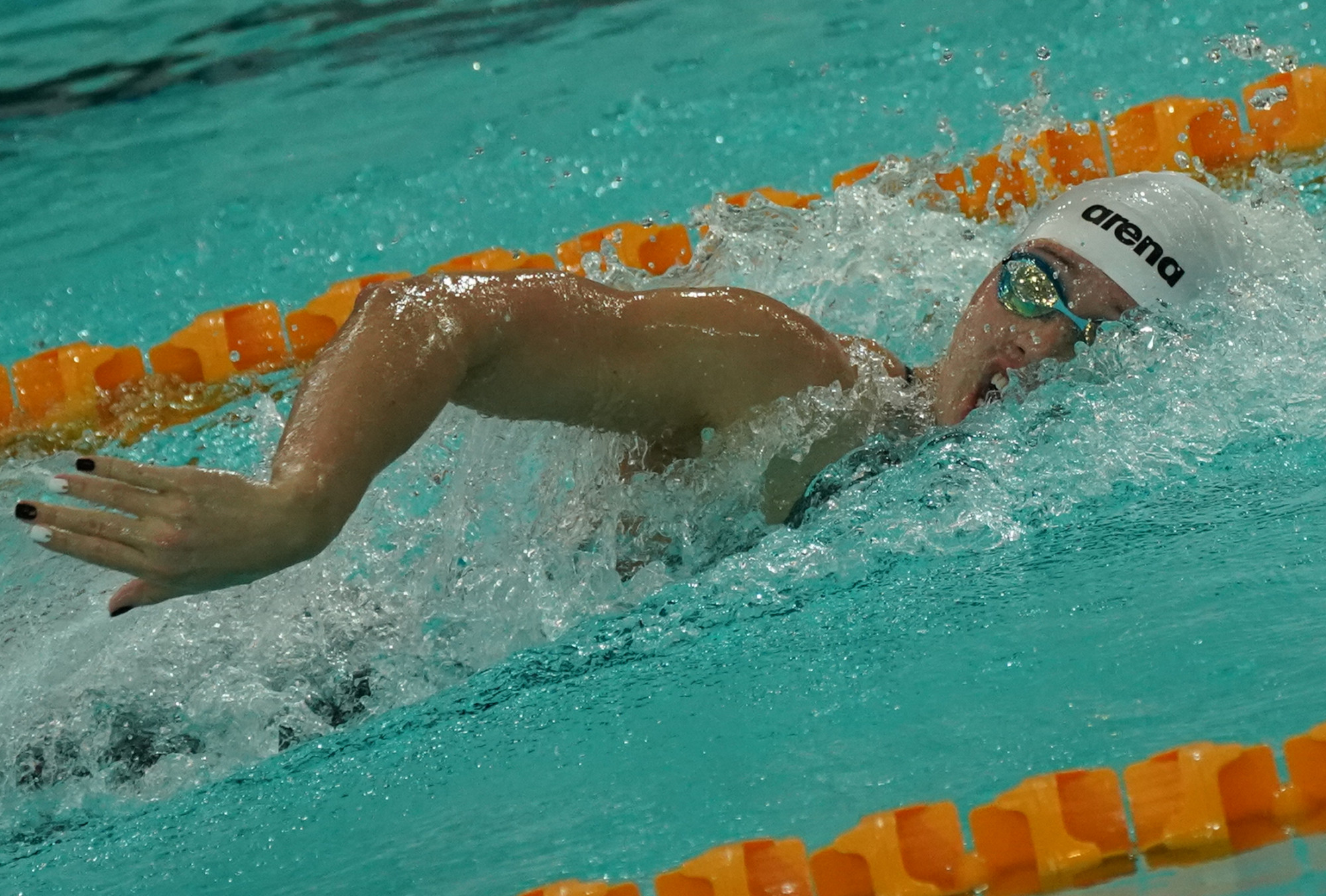 Asahi Kawashima of Japan, who also won this event at the Junior Pan Pacific Championships last week, led for the entire race to win gold in 2:12.61.
Austria's Luka Mladenovic, winner of the 100m breaststroke, finished second in 2:12.94.
"This is a huge boost for Hong Kong's young swimmers," Hong Kong head coach Chen Jianhong said. "The fact that he came back from fourth in the 100m breaststroke shows that he has a good mental side. It's a step forward for him."
It is nine years since Haughey, now a double Olympic silver medallist, won gold and bronze respectively in the 100m and 50m freestyle in Dubai nine years ago – Hong Kong's only previous junior worlds medals.
Mak's last event in Peru was the 50m breaststroke, with the preliminary round beginning on Saturday.
Meanwhile on Saturday, Hong Kong's Age Group Short Course Time Trial took place at Victoria Park, and Haughey was one of two swimmers to break city records.
Haughey – crowned "Best of the Best" at the Hong Kong Sports Stars Awards on Wednesday night – set a new Hong Kong mark in the 100m medley, and 19-year-old Benson Wong did likewise in Mak's favoured event, the 200m breaststroke.
It had been nine months since Haughey last competed in a short-course event – the World Championships in Abu Dhabi in December, when she won two gold medals and set a world record in the 200m freestyle.
And she returned to the 25m pool in style by clocking 59.45 seconds in the 100m medley, 1.18 seconds faster than Sze Hang-yu's previous record.
Her time also qualified her for the A-cut of this year's short-course worlds in Melbourne in December.
Wong, a Polytechnic University student, improved the 200m breaststroke record for a second time in a matter of weeks, having previously broken it at Hong Kong Sports Institute (HKSI) in July.
This time he shaved off a further 0.69 seconds in setting a time of 2:08.26.
"Actually, I'm a little bit tired and still in the recovery period after the Hong Kong Open Championships two weeks ago," Wong said. "But my coach pushed me to swim a better time and I'm glad I could achieve it.
"I swim more comfortably here, because the water temperature is around 27, 28 degrees, whereas at HKSI it's a bit cooler."
Asked about the exploits of Mak a few hours earlier, Wong said it could help drive them both on.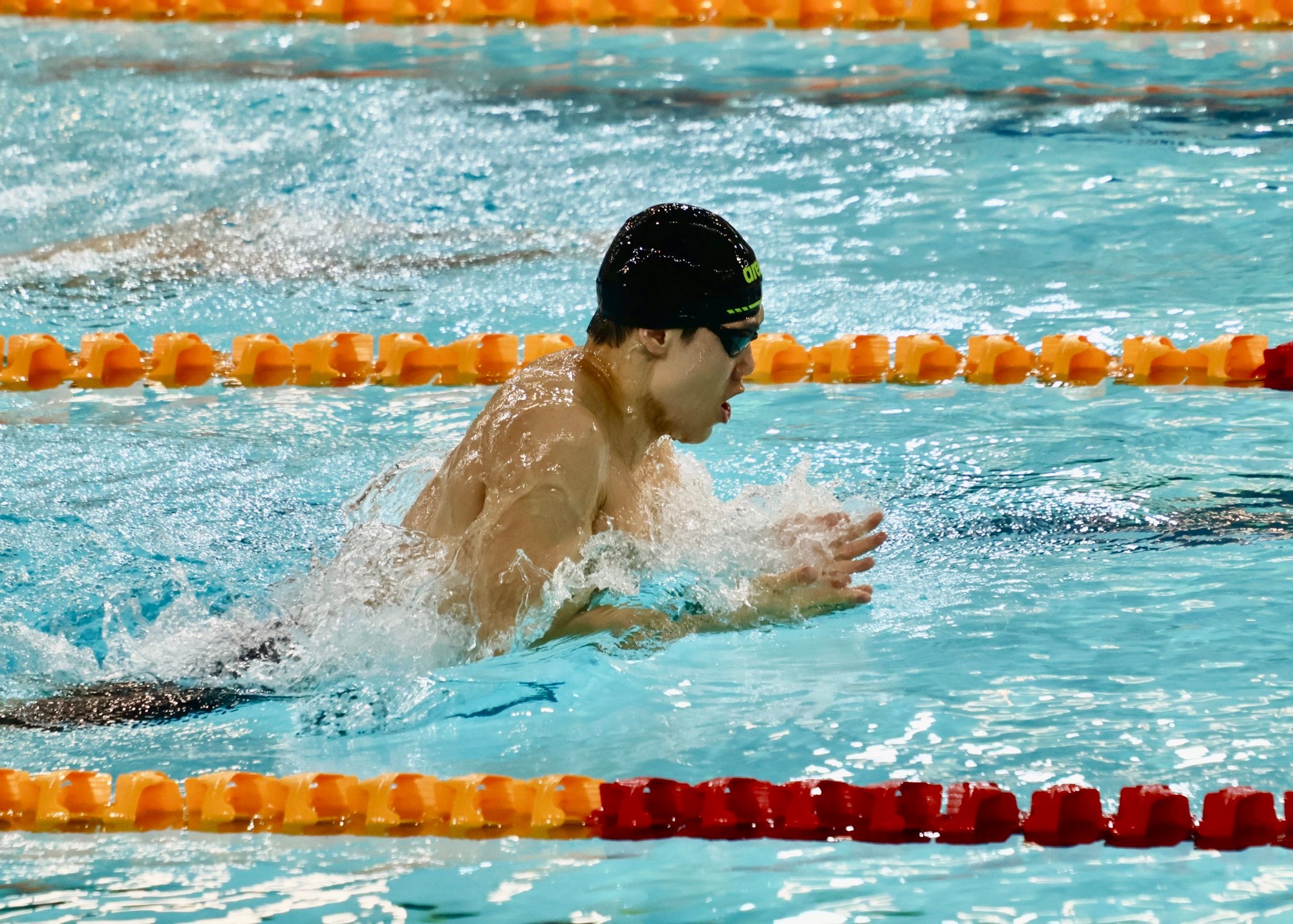 "Adam made great progress in the past year that scared us," he said. "We didn't know who he was beforehand, but we all know him well now.
"It is a really healthy competition between us … the best way to raise the bar of Hong Kong breaststroke. When he gives 100 per cent, I have to give 120 to secure my position.
"Previously, only Siobhan made it to a junior worlds final, so it's very encouraging this time to see not only Adam but also some female swimmers [Mok Sze-ki and Cindy Cheung Sum-yuet] make it to the finals, proving that Hong Kong swimming has reached world-class levels."