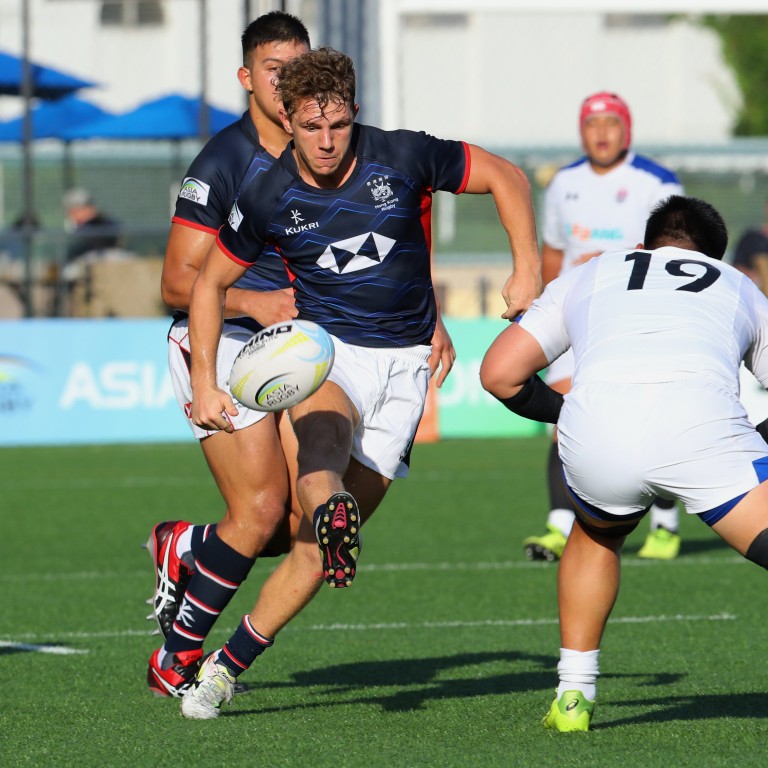 Rugby World Cup Sevens: Hong Kong aim to bounce back under co-captains after series blow
In the absence of injured skipper Max Woodward, coach Paul John turns to Russell Webb and Sebastian Brien for the tournament in Cape Town
John admits disappointment at not winning World Sevens Series core status, but Uruguay, who did, are first World Cup opponents and 'a great challenge for us'
Hong Kong will be without captain Max Woodward for the Rugby World Cup Sevens in Cape Town this week, and have turned to senior players Russell Webb and Sebastian Brien to lead in his place.
According to coach Paul John, Woodward was injured on the final day of the Challenger Series tournament in Chile last month, and has not recovered in time.
John said that in his place, Webb and Brien were "doing a great job as co-captains" and having them step up was a natural progression.
"Russ and Seb have been part of the senior player group for a few years now and are natural leaders within the group," John said.
Hong Kong begin their tournament on Friday against Uruguay, who secured core status on the HSBC World Sevens Series after beating Georgia in the men's final of the Challenger Series.
Georgia had earlier knocked out Hong Kong at the quarter-final stage, in a tournament John's side had ambitions to do far better in than reaching the last eight.
The Hong Kong coach said dealing with that had been "difficult at first", but there were positives to take from ending the competition with wins over Uganda and Zimbabwe.
"We were disappointed that we did not play to our potential on the second day against Tonga and Georgia," John said. "The squad did very well to respond and have two wins on the final day."
With quarantine still in place in Hong Kong, the team flew straight to South Africa from South America, and have been preparing for the World Cup in Stellenbosch, just outside Cape Town.
All the focus has been on the first game against Uruguay in the pre-round of 16, where the likes of Ireland, Canada, Portugal and Wales will battle it out to get into the main draw.
Victory would set up a clash with Fiji in the main tournament, while defeat would mean a likely game against Uganda in the bowl competition. The African nation open their World Cup against Samoa.
John, though, is not looking any further forward than Friday's encounter.
"They [Uruguay] have done really well to qualify for the World Series and will be a great challenge for us on day one," he said. "We just hope that we relax and play to our potential and enjoy the tournament this coming weekend."