Swimming
Get more with myNEWS
A personalised news feed of stories that matter to you
Learn more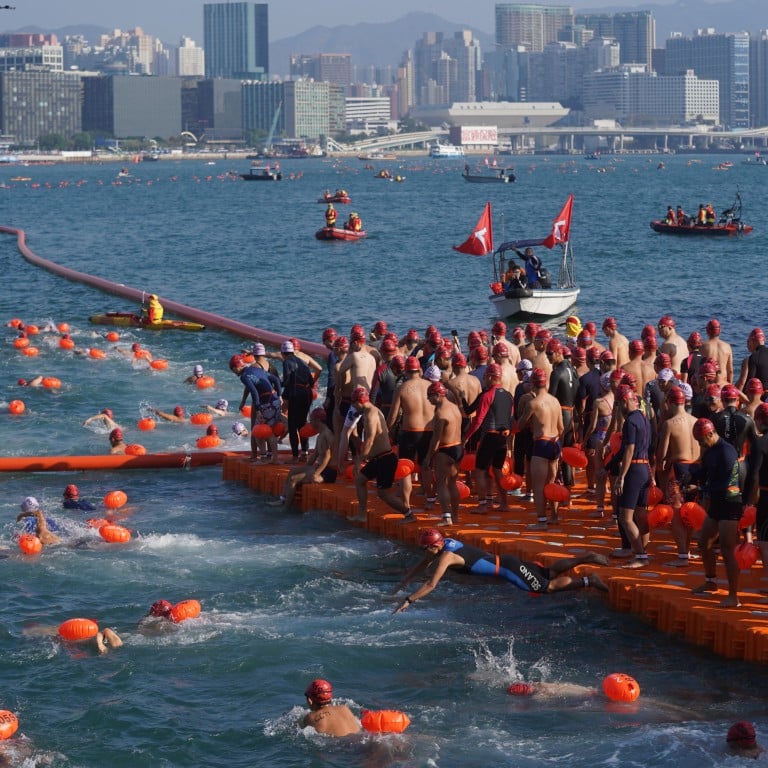 Hong Kong Swimming boss says time is running out to finalise next month's Harbour Race, as government approval drags
Swimming Association will not press for increase of entries to 2,000 and says it can stage the race in groups of 500 to meet Covid-19 requirements
Organisers are pushing for a resolution with the government by next week, or will be forced to cancel the October 23 event
Organisers of the Harbour Race still want to press ahead with the annual showpiece, but say they have now abandoned plans to increase the number of entries on last year.
The Hong Kong Swimming Association were hoping to increase this year's entries from 1,500 to 2,000 after a successful event last year and said talks with the government were positive. That was until two weeks ago when they were told just 500 participants would be allowed, including staff.
Ronnie Wong Man-chiu, president of the Hong Kong Swimming Association, said while talks with the government were "ongoing", he was hoping for a solution that could keep the event on October 23 as scheduled.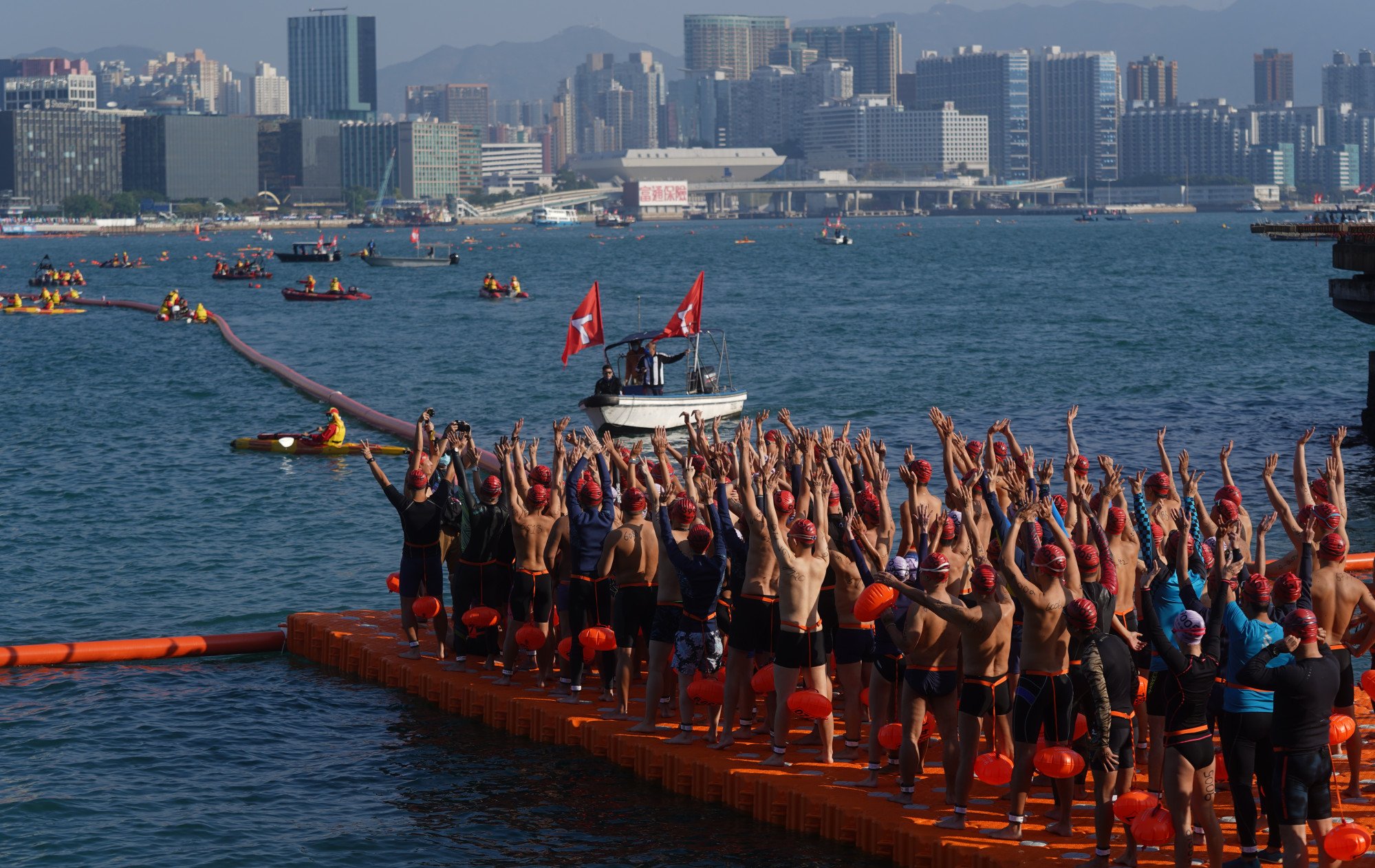 Covid-19 infection numbers have been growing steadily in recent weeks, adding additional pressure on event organisers across the sports sector. On September 1, Hong Kong recorded 10,586 Covid cases in a single day, the highest number since March 25.
"We understand the pandemic situation has been changing and therefore we would be happy to keep the same number of entries of last year without any increase," he said.
"But if only 500 people including working staff are allowed, there is no point in spending such a huge amount of effort to stage the event for a small number of participants.
"In fact, many people missed the opportunity last year and have been working hard for this year's event. They would be hugely disappointed if we had to cancel."
According to Wong, one possible solution would be to start the event in three to four different groups, each with 500 people including around 150 staff with no interaction between each group.
"We can start each group in an interval of 15 to 20 minutes and by the time the second group jumps to the water, the first group swimmers will be approaching the finish," said Wong.
"This can probably meet the government's requirement on the number of participants. But of course there will be other logistic arrangements such as where these groups of people have to wait before the start and make sure they have no interaction.
"We will do whatever we can to meet the anti-epidemic measures set by the government, including vaccine pass requirement, PCR test of swimmers before the event and other health measures.
"The only thing we want to do is to provide a safe environment so that people can enjoy swimming across the harbour as before. The race was stopped for two years in 2019 and 2020 and resumed last year. We do not want to see it call off again this year."
Wong said they were now swimming against the tide, with just six weeks left before the event is expected to take place. Wong said if a decision could not be made by next week, they will be forced to cancel the race.
"Bear in mind we still have to arrange water trials for the participants after we accept their entries. A lot of logistics work will have to be carried out during this period and we do not have too much time left," he said.
Should the event go ahead, swimmers will begin the 2022 Harbour Race at the Gold Bauhinia Square in Wan Chai and finish in Tsui Sha Tsui's Avenue of Stars.