Hong Kong Marathon organisers left with little clarity after demanding answer from government if race can go ahead
Hong Kong Association of Athletics Affiliates requesting a field of 25,000 runners, with staggered start of 500 athletes at a time
Government source says they must be sure the race wouldn't pose extra transmission risks – or create more traffic jams
In a hastily arranged briefing, officials also said they would accept being allowed an entry field of 25,000 runners, down from the 37,000 they previously wanted for the November 20 race.
But a government source told the Post that while officials "really wish more events could be held as scheduled", that had to be balanced against the need to make sure it did not "pose extra transmission risks and take into account the current worse infection trends".
To adhere to Covid-19 restrictions, the Hong Kong Association of Athletics Affiliates said it was also considering a staggered start, with groups of 500 runners going out at a time.
But the source added that the Transport Department was examining whether splitting runners into groups of 500 people could cause longer traffic jams for road users.
Asked by the Post at Thursday's daily Covid-19 briefing whether the government would accept the organisers' request to have 25,000 runners, Dr Libby Lee, the undersecretary for health, said the administration hoped to "normalise our lives as soon as possible".
"But whether we have these big events depends on a lot of factors," Lee added. "One of the factors probably will be the number of positive cases, but that is not enough.
"We still need to look at the real situation in Hong Kong around that time, for example what variants we have – currently we have the Omicron BA.5 – and what is the reproductive rate, the infectious status, the risk of inbound travellers, and also the population vaccination rate.
"We have a lot of things to consider. With this basket on considerations, we are still actively negotiating and discussing how to carry forward. Once we have confirmed everything, we will come and announce it.
"Hopefully by that time we can have a safe event held in Hong Kong, but that depends on the situation of the pandemic here."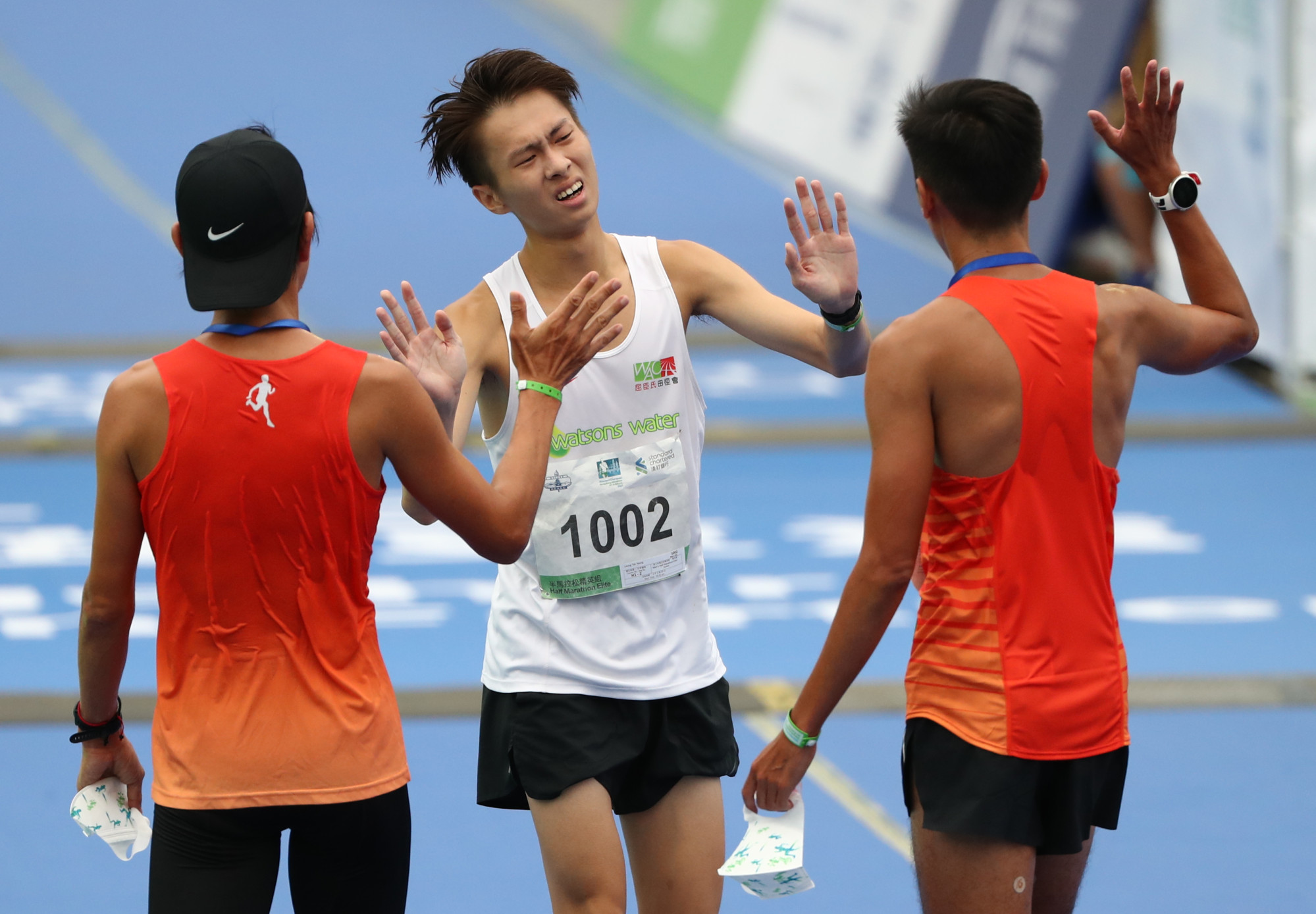 Earlier on Thursday, HKAAA chairman Kwan Kee said the association hoped it would be told in the next few days whether the government supported the marathon taking place.
But Kee urged officials to look forward, and not delay because of something that might happen.
"I've heard a lot of medical specialists say that the pandemic would likely peak in September or October," he said. "We shouldn't just wait, but rather be forward-looking. If we can really unwind in November, we don't want to give it up now.
"We hope the Hong Kong Marathon will proceed as scheduled because the majority of people are eager to participate in sporting events, as seen by the calls we receive every day."
Kee said organisers settled on the 25,000 entry figure to commemorate the 25th anniversary of the city's return to China and the 25th running of the event, and said government feedback on that figure had been positive.
"Whether we reduce or increase the numbers, however, is not currently of concern to us," Kee said. "Instead, the top priority is that we need the government's guidance as soon as possible.
"The most crucial thing is to give the runners enough time to get ready, as well as our partnerships and contractors. We are hoping that the government will provide us with guidance by next week."
When questioned about his confidence that the city's signature marathon will be held on time, Kwan was non-committal.
"At this time, we are still aggressively negotiating with the government, and we are waiting for the government's instruction," he said. "You ask me about my confidence, I can't tell you now, but of course we want this to happen as planned."
While the Hong Kong government still has to decide if the race can proceed, some 20,000 runners are expected to take part in the Changsha Marathon in mainland China on November 6.
Officials said the race would return after a two-year break because of the coronavirus, and registration opened on August 18.
There will be at least one Standard Chartered Marathon this year though, with the event in Singapore going ahead on December 4.
A three-day celebration of running will start with a Kids Dash on Friday, December 2, a 5km and 10km race on the Saturday morning, and culminating with a full and half-marathon on the Sunday.
Officials have also announced a S$70,000 prize fund (US$50,000), with the top men and women winning S$10,000 (US$7,100) each in the marathon, and half-marathon winners taking home S$5,000 (US$3,500).
Additional reporting by Lilian Cheng