Fencing
Get more with myNEWS
A personalised news feed of stories that matter to you
Learn more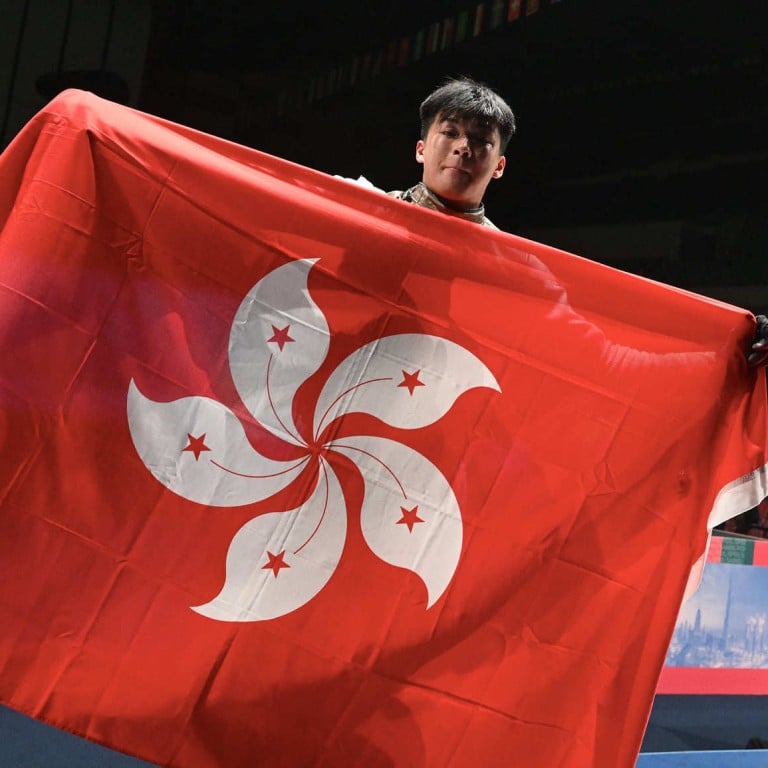 Junior fencing world champion Cheng Tit-nam talks Olympic ambition, but says Paris 2024 may be too soon
The 17-year-old prodigy faces a tough task of securing his place in the Hong Kong team
The DBS student still has one more year of secondary studies to finish and says for now, education will be his priority
Fencing junior world champion Cheng Tit-nam has set his sights on the Olympic Games but 2024 Paris may be too soon for the ambitious youngster.
The 17-year-old prodigy was crowned the foil champion at April's junior and cadet World Championships in Dubai, where he defeated Germany's Ruben Lindner in the cadet final.
Cheng became the fourth junior world champion from Hong Kong, following in the footsteps of Karen Chang Ngai-hing in 2013, Cheung Ka-long in 2017 and Kaylin Hsieh Sin-yan in 2018.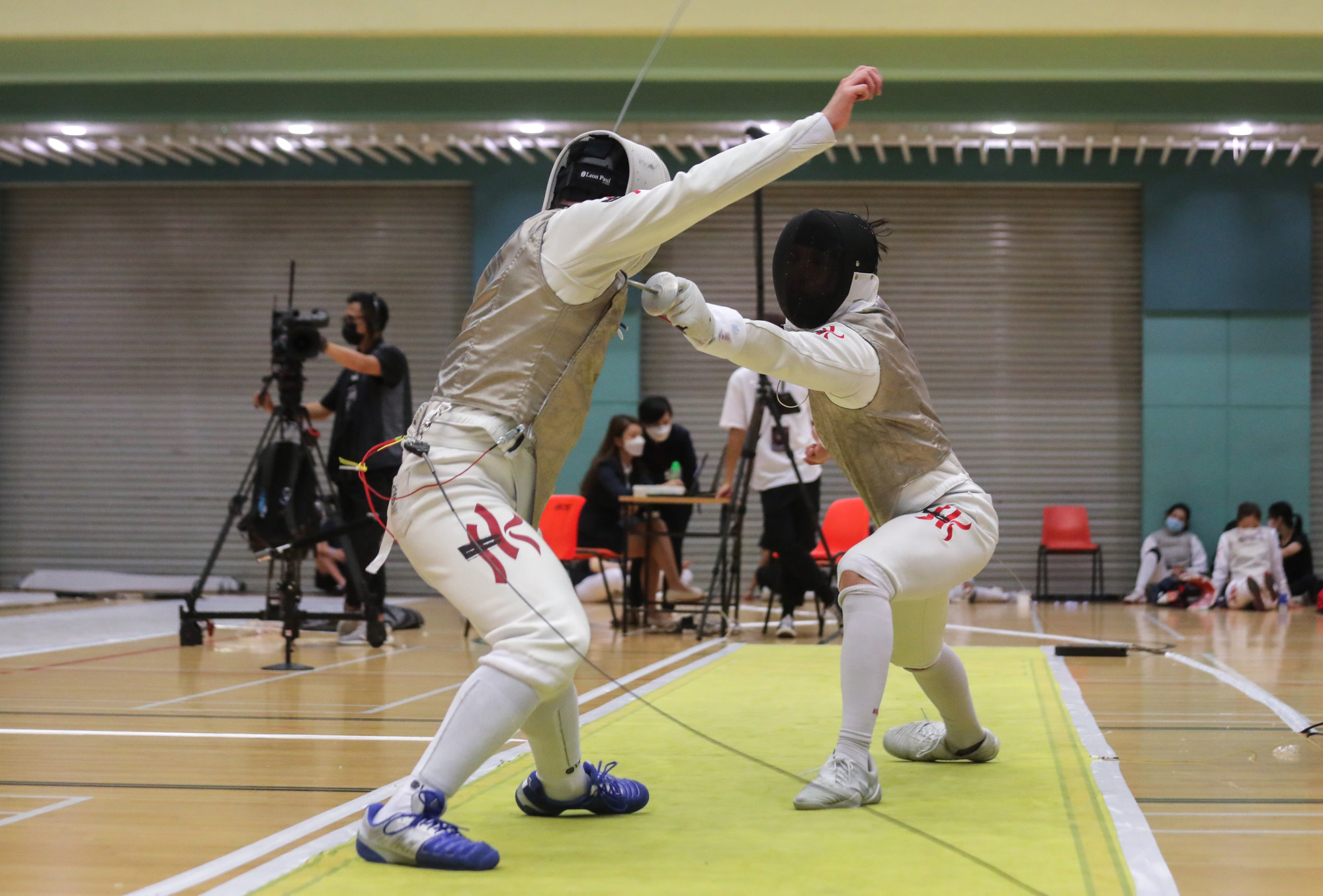 "Every athlete wants to challenge the Olympic Games and I am no exception," the ambitious youngster said. "But I reckon there is still some time to go before I can reach the same standard of our senior squad members. They are all very powerful."
"If I want to become part of the squad for the 2024 Olympics, I will have to improve my world ranking through taking part in the World Cup series that begin in November. But my school studies plus the existing quarantine requirements when returning to Hong Kong poses many difficulties.
"I certainly want to give it a try as one day I have to compete as a senior athlete, but I will take this step by step. I am quite realistic about my targets in the near future."
Hong Kong's men foil squad, headed by reigning Olympic individual champion and world No 2 Cheung Ka-long, has been a mainstay in the top 10, in addition to his world No 7 team ranking in the just concluded season.
Other regular members include world No 8 Ryan Choi Chun-yin, Yeung Chi-ka, Nicholas Choi, Cheung Siu-lun and Lawrence Ng Lok-wang. It will be a tough task for the youngster to crack into the squad.
Cheng was given a hard lesson when he met Choi in the President's Cup final in June. After upsetting Yeung in the quarter-finals, Cheng went all the way through to set up a gold medal clash against Choi, but was handed a 15-1 thrashing.
Head coach Zheng Kangzhao said Choi's focus will now switch to bigger international events, where there are more opportunities for Asian Games or Olympic inclusion.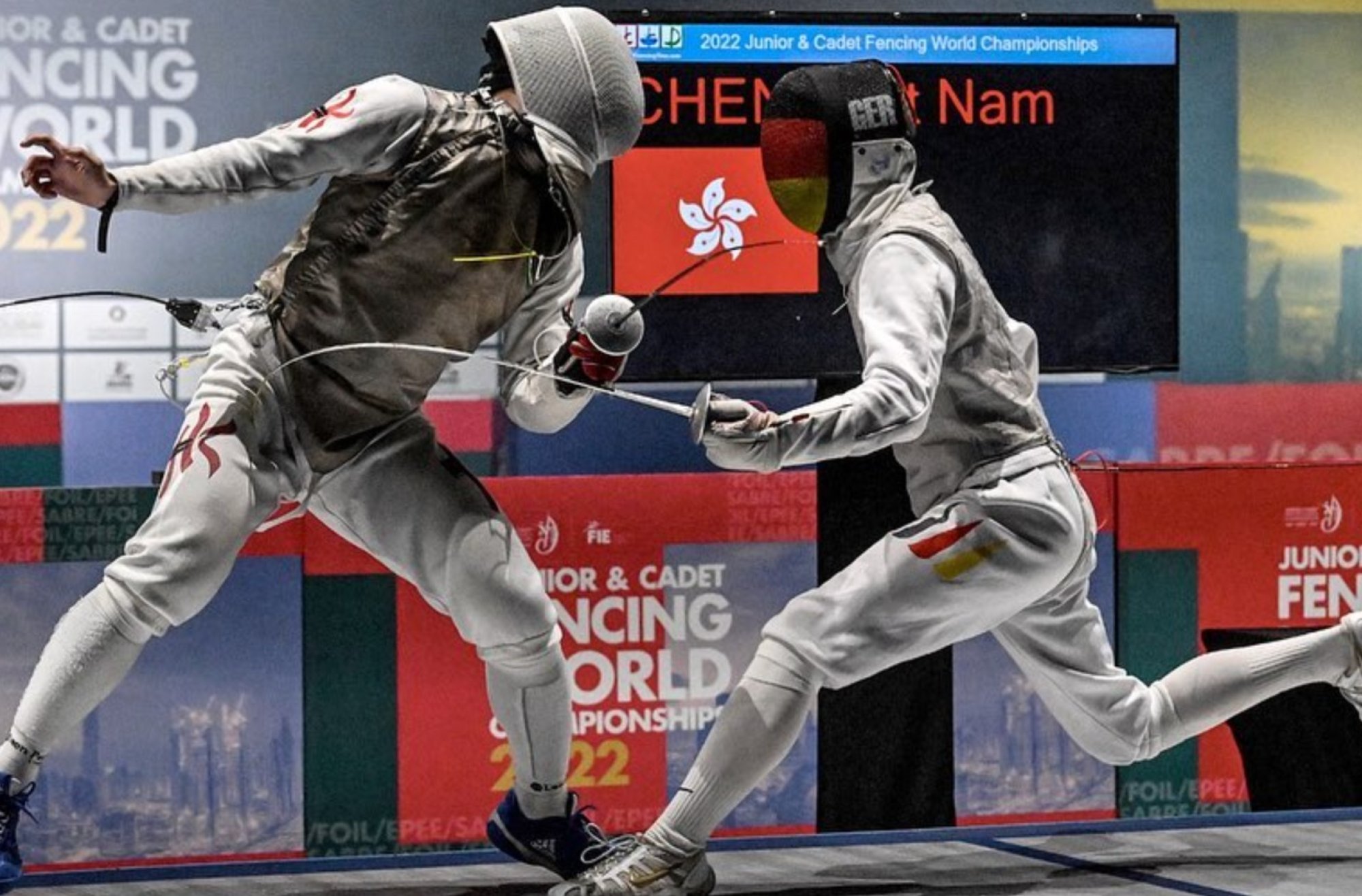 A fencer must take part in the World Cup series to secure enough points to get a competitive ranking to stay with the team. But Cheng still has education priorities.
"I am in the final year of my secondary school with the DSE coming in 2023," said Cheng, a form 6 student at Diocesan Boys' School.
"I will have to put effort in my studies to get an offer from the universities as agreed with my parents. Then I will see what I can do in my sport of fencing."
Cheng's next target will be the Asian U-23 Championships in Kuwait in October and next year's junior Worlds which will take place in Plovdiv, Bulgaria.
"I really look forward to competing on the international stage which I quite miss after the World Championships this year," he said. "There will also be the Asian Games in Hangzhou next year but that may be out of my reach at this stage."
Other than the team event featuring four athletes, each team at the Asian Games can only send two fencers for the individual event.
Nicholas Choi reached the individual foil final at the 2018 Jakarta Games after defeating Cheung Ka-long in the semis, but he lost to Huang Mengkai of China 11-10 for the gold medal.
Cheung ka-long settled for joint-third place. Hong Kong also snatched a silver medal in the team foil after losing to South Korea in the final.