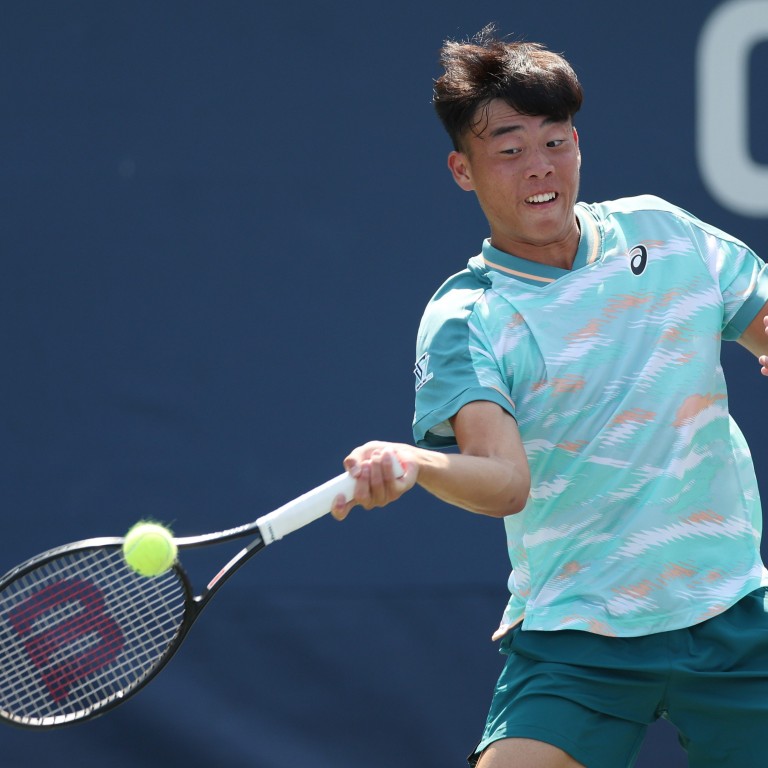 US Open: Hong Kong's Coleman Wong vows to 'come back stronger' as bid for glory ends
Wong wins first set in junior semi-finals in New York before losing to No 2-ranked Gilles Arnaud Bailly
The teen has message for his fans as he signs off junior career before graduating to senior circuit
Coleman Wong Chak-lam vowed to come back stronger when he enters the senior ranks after his junior career ended in semi-final defeat at the US Open.
The Hongkonger's bid for a Grand Slam singles title – to add to his two in doubles – was halted in New York on Friday night by Gilles Arnaud Bailly of Belgium.
Wong, 18, who will be too old to continue in boys' competitions, said on Facebook: "Thank you for all of your support [on Friday], it really felt like home here in NYC.
"I think I've improved a lot, but still have some shortcomings. I'll keep trying and come back stronger."
The No 9 seed had got off to a decent start, taking the first set 6-3, but the second-seeded Belgian took the next two by the same margin.
Wong had earlier reached the last four by defeating Kilian Feldbausch of Switzerland 6-2, 6-7, 6-4.
He made history for Hong Kong when he won his junior Grand Slam titles in the boys' doubles at last year's US Open and this year's Australian Open.
In July, he also became the first Hong Kong male to reach a singles quarter-final at Wimbledon.
Next weekend, he will play for Hong Kong in the Davis Cup's World Group II away to Taiwan, alongside Wong Hong-kit, Wong Chun-hun, Dasson Chan Kwok-shun and Sebastian Nothhaft.