Hong Kong Covid-19 rulings leave athletes concerned – 'no one will come here'
Top sports stars voice disappointment at cancellation of 10K running event and difficulties in arranging other races and competitions
After cycling's governing body vetoes holding event in the city, Hong Kong's leading cyclist says keeping quarantine will prolong the agony
Leading athletes from Hong Kong have discussed the impact Covid-19 has had on their careers and expressed hope that it will become easier to stage top-class sport in the city.
Winners from the recent
Cathay 2021 Hong Kong Sports Stars Awards
– including Olympic medallists in swimmer Siobhan Haughey, fencer Cheung Ka-long, table tennis player Doo Hoi-kem and cyclist Sarah Lee Wai-sze – were asked by the Post about how the pandemic had affected them.
They also talked about the struggle to organise major sporting events in Hong Kong.
The city has missed out on hosting major
fencing
and
badminton
events, there are question marks over November's Hong Kong Marathon, and athletics' 10K Championships were
cancelled last month after the government imposed
last-minute Covid-19 restrictions on participant numbers – which will also apply to swimming's proposed Cross Harbour Race next month.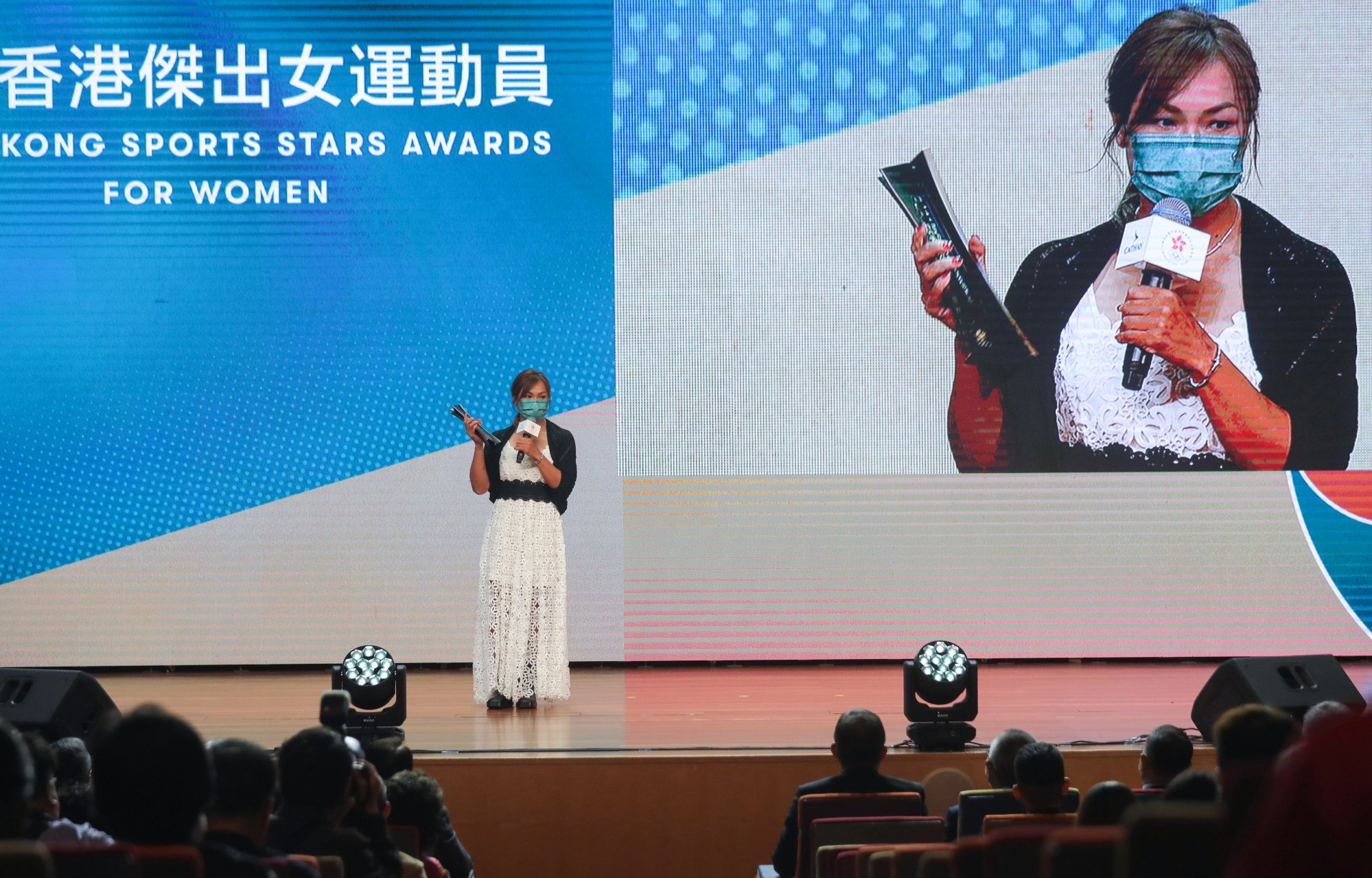 Lee said she feared that sporting federations would not allow events to return in the present circumstances.
"The international cycling association has previously stated that if we still have quarantine and bubbles, they will not allow us to host the Track Cycling Nations Cup," she said. "We were supposed to host an event next year, but it was turned down by the governing body because of pandemic restrictions in Hong Kong.
"I believe Hong Kong lags behind other nations in terms of pandemic restrictions. [After the 10K cancellation] I hope the government takes this into account, and ensures that all athletes visiting Hong Kong are not subject to quarantine or bubbles – otherwise, no one will come."
Haughey described the cancellation of the 10K as "unfortunate".
"It takes a long time to prepare for events like that, and the public may have been looking forward to attending them for a long time," she said. "Now they won't be able to participate, which is disappointing."
The athletes spoke of the impact that hosting events can have on stars of the future, with Cheung stressing the "opportunity to watch a world-class competition in person, to give them some inspiration". Haughey recalled seeing youngsters wowed by a World Cup event, while Doo said hosting events lifted the home contenders' performances.