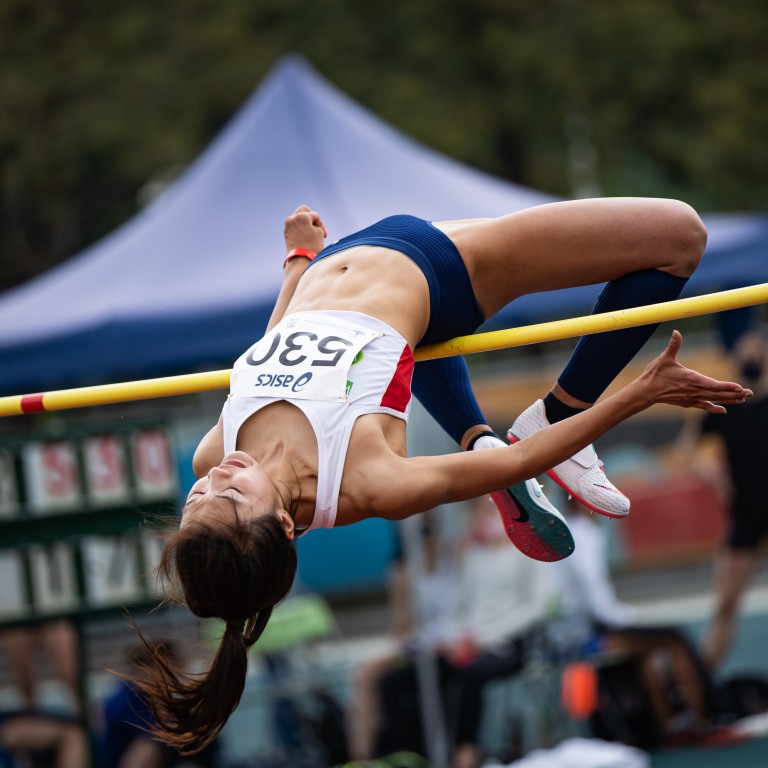 ACL injury for high-jumper but she's confident her career can be saved. Here's why
'Popping' in Cecilia Yeung Man-wai's knee was an anterior cruciate ligament injury that left the Hongkonger's athletics future in doubt
But the recovery of fencer Vivian Kong Man-wai from a similar injury has given her compatriot Yeung hope
High-jumper Cecilia Yeung Man-wai is trying to save her career by following in the footsteps of
fencer Vivian Kong Man-wai
in the hope of curing her "popping" knee.
Yeung's season was
halted in June when she felt the popping
during her warm-up at the Hong Kong Athletics Championships at Tseung Kwan O Sports Ground, raising concerns for the city record-holder's future.
"I had the thought that my high-jumping career was finished this time, especially with my
Achilles tendon injury from 2019
not fully recovered," said Yeung, who turns 28 on Sunday.
Former world No 1 Kong's career was in jeopardy after she suffered anterior cruciate ligament injuries to her knees – the left in 2017 and right in 2019.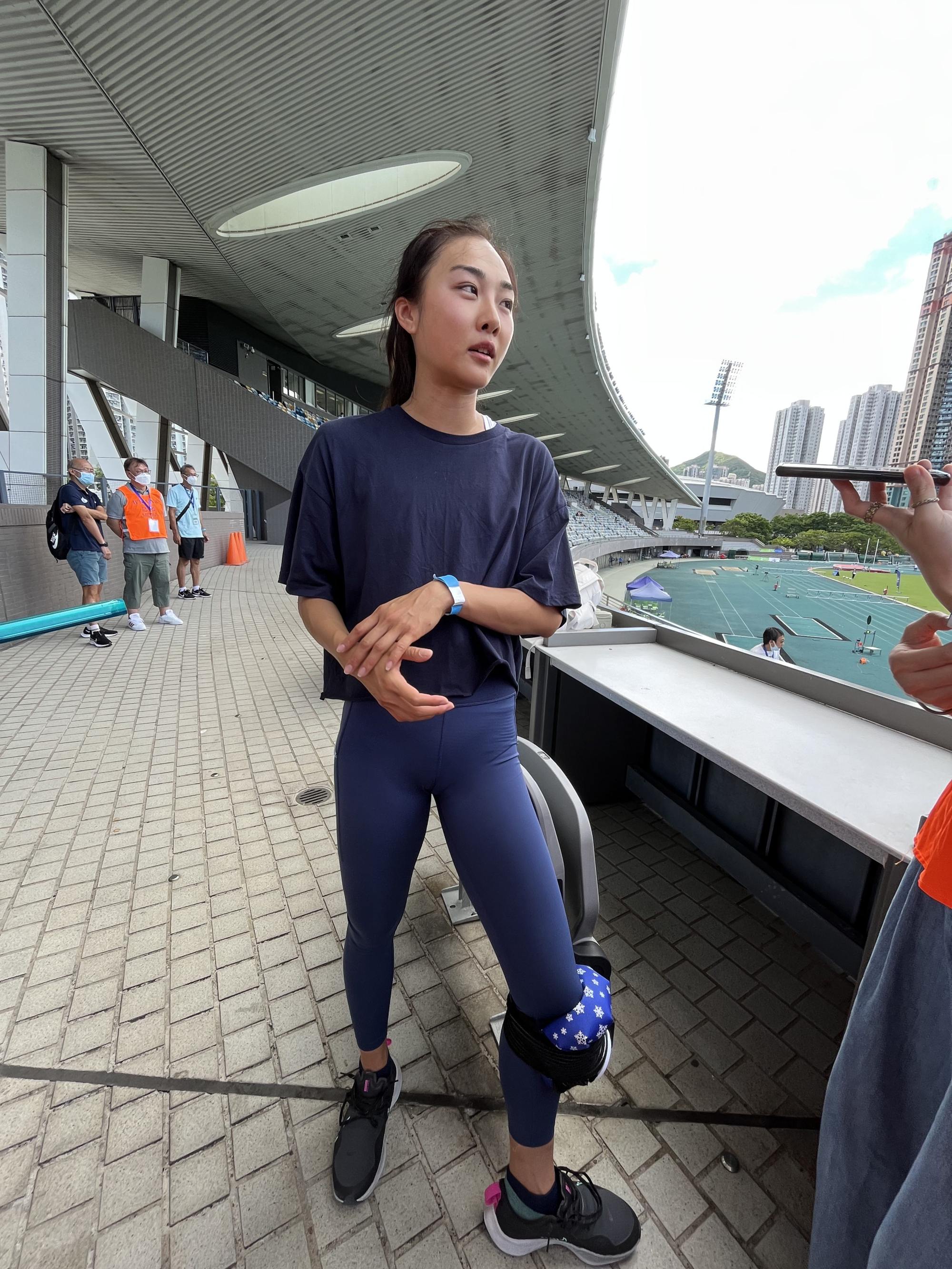 However, the fencer's treatment resulted in a four-month recovery, and she went on to become Asian champion in 2018, capture world bronze and the world No 1 ranking the following year, and
take another Asian gold
and world bronze this year.
That is the path that Yeung hopes to follow after she too was found to have an ACL injury to her left knee and was referred to the same physiotherapist.
"Wing [Leung, Hong Kong Sports Institute physio] not only gave me confidence by closely monitoring me with the same treatment that Vivian has previously gone through, but she has also given me a lot of comfort," Yeung said at SportsExpo at Hong Kong Convention and Exhibition Centre.
"It's been almost two months since my surgery, and Wing says my recovery is good, which matches Vivian's.
"Wing has Vivian's recovery timeline, so she can cross-check what Vivian did in, for example, the tenth week of recovery, and see how much I can follow it. It has provided me with a very clear recovery route."
Yeung, who set the city's high jump record of 1.88 metres in Taiwan in 2017, aims to resume full training in January, in preparation for the Asian Championships in Pattaya in July and the Asian Games in Hangzhou next September.
"I have the same ACL rupture as Vivian, but Wing warned me that because my sport is much more demanding on the ACL, it may take a little longer to heal," Yeung said. "But it's really encouraging because my rehab progress is identical to Vivian's."
Yeung tore her right Achilles tendon during practice at the HKSI in mid-2019, which took 20 months to heal following surgery. She returned to competition in March of last year.
At the National Games, her most recent event outside Hong Kong, she placed 15th with 1.75m before attending a
two-month training camp in Portugal
under the guidance of new jumps coach Rolf Ohman.
"Actually, not just my knee, but the ankle condition that has plagued me for more than a year, as well as my Achilles not being 100 per cent recovered – I hope that all of those can be resolved this time."