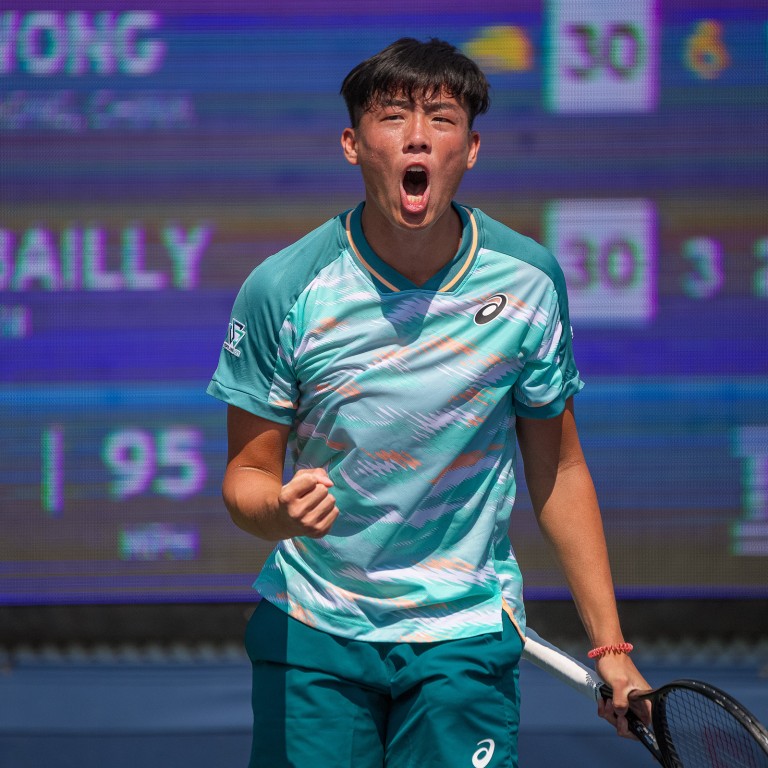 Davis Cup: Coleman Wong says Hong Kong have 'fire in our hearts' to beat Chinese Taipei
Tennis prodigy hopes to fire up Hong Kong fans with more heroics in this weekend's tie after spectacular run at the junior US Open
'Coleman's results have been really excellent for our morale,' team captain Yu Hiu-tung says – 'it has motivated us to see him develop'
Coleman Wong Chak-lam is ready for Davis Cup double duty against Chinese Taipei this weekend – and the tennis prodigy hopes he can fire up Hong Kong fans with some more heroics after his recent spectacular performances at the junior US Open.
The 18-year-old landed in Taipei on Monday night along with teammates Jack Wong Hong-kit, Kevin Wong Chun-hun and Dasson Chan Kwok-shun ahead of their Group II first-round tie.
"I remember it clearly that we lost 4-0 to Chinese Taipei at our home court [Victoria Park] in 2019, that was my first Davis Cup," said Wong, who bowed out in the junior singles semi-finals at Flushing Meadows last Friday.
"I was 15 and inexperienced at the time, but with fire in our hearts, I hope we can fight our way to 100 per cent and put them under extreme pressure this time."
Wong will be competing in the Davis Cup for the sixth time, and is looking to avenge his 2-0 loss to Chinese Taipei's former No 1 Jason Jung in the singles last time out.
"Tennis is a solitary sport – I'm looking forward to the Davis Cup where I can join our teammates battling together," he added via a Zoom interview with the team.
The city's squad was demoted to Group III in 2020 after losing 4-0 to Poland in a Group II play-off. But after three wins against Malaysia, Kuwait, and Jordan, Hong Kong beat Benin 3-1 in another play-off in March to secure their return to Group II.
"I can say our team members are all in good shape, especially Coleman who recently finished his junior US Open," said Yu Hiu-tung, the non-playing captain. "We had a significant gap with Taiwan in 2019, but I am optimistic that we can narrow the gap or even break through on their home court this weekend."
Hong Kong have a young squad, with two-time junior grand slam doubles champion Wong the No 1 singles player at 1,032 in the ATP rankings.
World No 1,207 Jack Wong Hong-kit, 24, is the No 2 Hong Kong singles player, while Dasson Chan Kwok-shun, 17, is ranked 436 at ITF level, and Kevin Wong Chun-hun, 27, is making a return as a doubles specialist.
On paper, Hong Kong are the underdogs, with Taiwan's top singles player Wu Tung-lin ranked No 185, Hsu Yu-Hsiou at No 377, and Jason Jung at No 449.
But Hong Kong's squad has received a huge boost with Coleman Wong's outstanding performances in New York.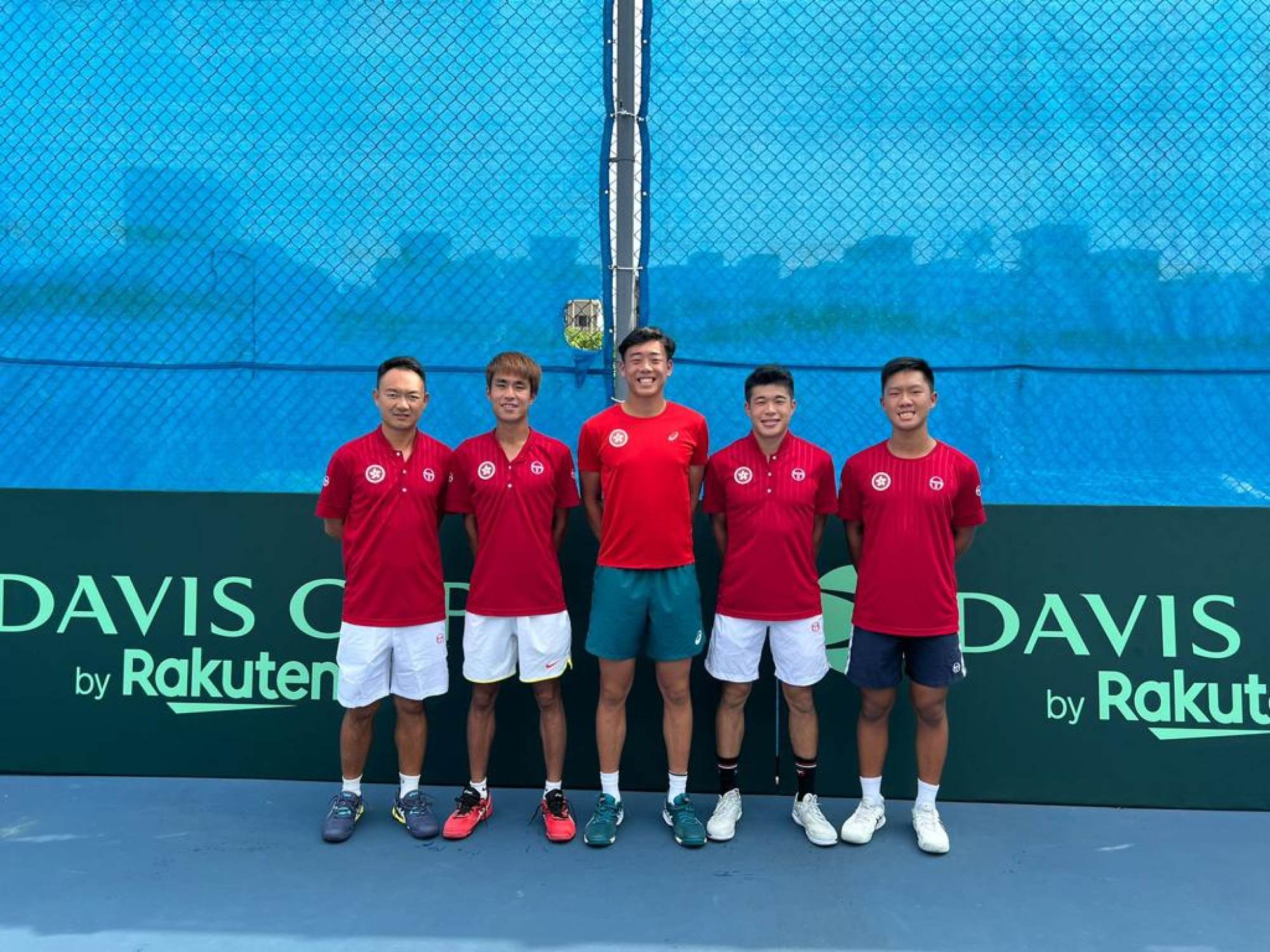 "Coleman's results have been really excellent for our morale," captain Yu said. "It has motivated us to see him develop, and they all want to improve, and it has benefited all of our teammates."
This weekend, 24 nations will compete in the World Group II first round, with the winners progressing to the 2023 Group I play-offs, and the losers moving to the 2023 Group II play-offs.
On Saturday, two best-of-three sets singles matches will be contested at Taipei Tennis Centre, followed by a doubles match and two more singles matches on Sunday.