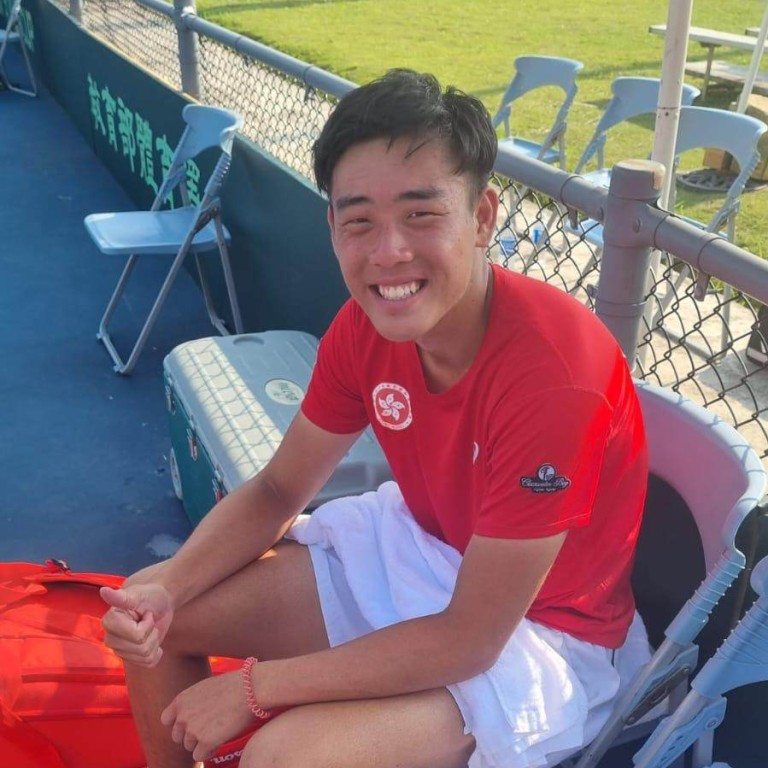 Hong Kong's Coleman Wong targets grand slam level of fitness, as he eyes future on men's tour
Fresh from competing in Davis Cup tie against Taiwan, Wong heads to Vietnam for ITF Men's World Tennis Tour event
Teenager says he lacks strength to compete against some players ranked higher in the world
Hong Kong tennis star Coleman Wong Chak-lam believes he will need to build a grand slam physique if he is to compete on the men's tour this season.
Fresh off the back of a Davis Cup defeat to Taiwan's Wu Tung-lin, Wong heads to Vietnam to play in next week's ITF Men's World Tennis Tour event.
And with his sights set on a career in the game, Wong will return to his base at the Rafa Nadal Academy in Spain after the tournament to work on his overall development.
"I think the biggest difference between myself and the top players in the world is my physique," he said. "I'm not as strong as them, and my body is still developing at my age.
"Perhaps, I can train up more on the physical side, get bigger and stronger to compete with them."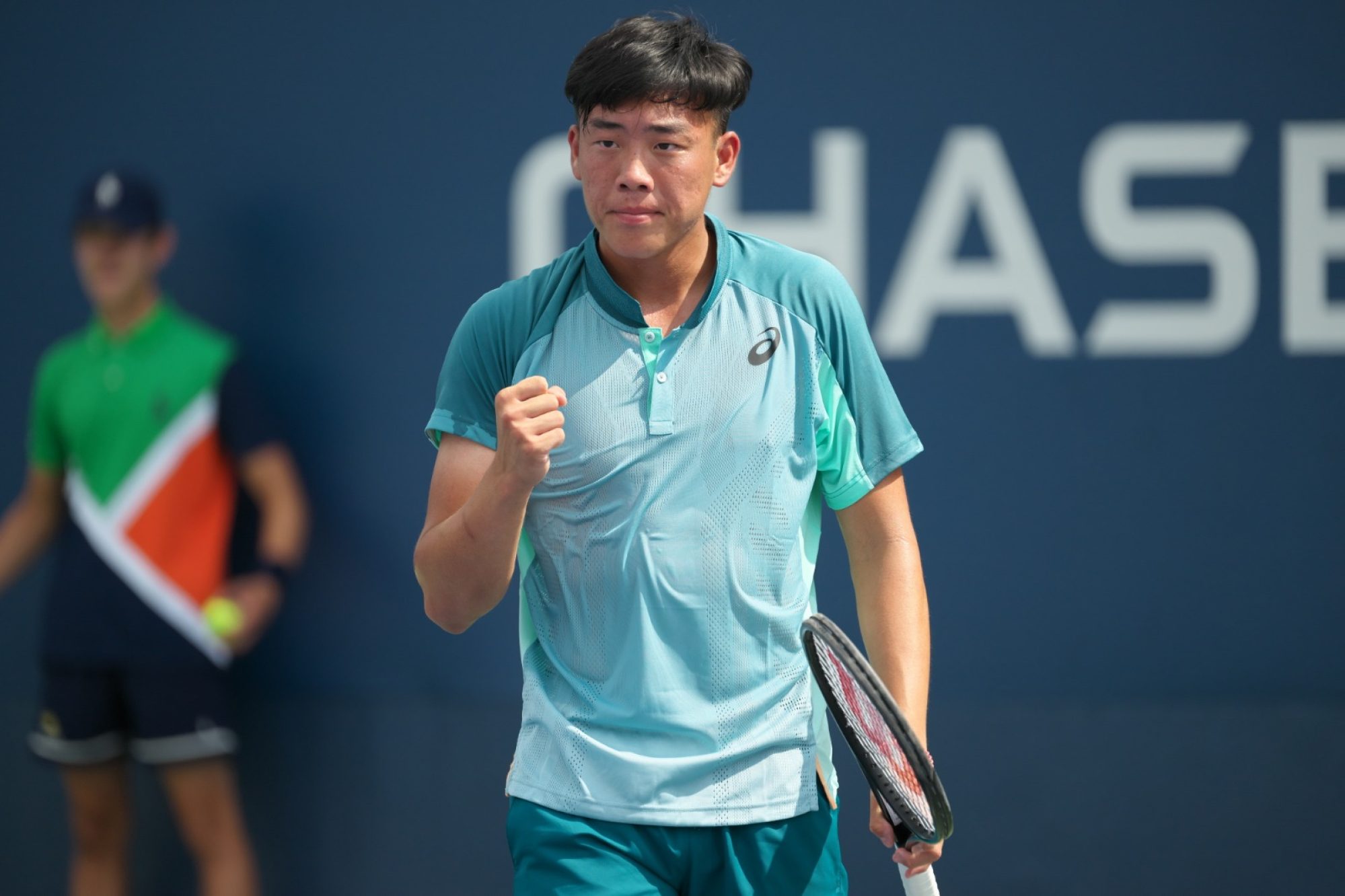 The 18-year-old has certainly experienced the difference between junior and men's tennis over the past two weeks, and the physical demands that brings.
On Sunday, he lost to Wu in straight sets, 6-1, 6-2, in their team's Davis Cup Group II clash having only finished a marathon doubles match 30 minutes before. Wu, ranked 185th in the world, was too strong for Wong, who is ranked No 1,032.
Wong had begun the weekend with a win over Jason Jung in the opening singles, beating the world 449th in three sets.
Nine days earlier, the Hongkonger had been knocked out of the junior US Open in the semi-finals, again losing in three sets, this time to Belgium's Gilles Arnaud Bailly.
"I found that I improved a lot psychologically in the Davis Cup," Wong said. "When I was in the tie breaker with Jason Jung, I had the courage to fight and play my best, however in the US Open semis, I was more worried and could not relax, so I played extremely tightly and failed to perform myself."
But it was the defeat to Wu, who is ranked almost 900 places higher, that finally showed Wong what he would need to reach a grand slam at the senior level.
"Though I was not 100 per cent ready to battle Wu, even if I had been, I don't think I could have won," Wong said. "Wu appeared immaculate on the court, his strokes were so firm that I could not find a way to break him.
"He not only played solidly, but he also has his own weapon, whether it's his forehand or backhand, he played it so consistently. I hope I can develop my weapon as well, but first and foremost, I need to improve my physique."
Following Hong Kong's 3-1 defeat to Taiwan, the team will compete in the Group II play-off next year to avoid demotion to Group III.
"It's always disappointing when I lose a match, whether it's the US Open juniors or the Davis Cup, but I'm fortunate to have so many matches to play every week to help me progress," Wong said.