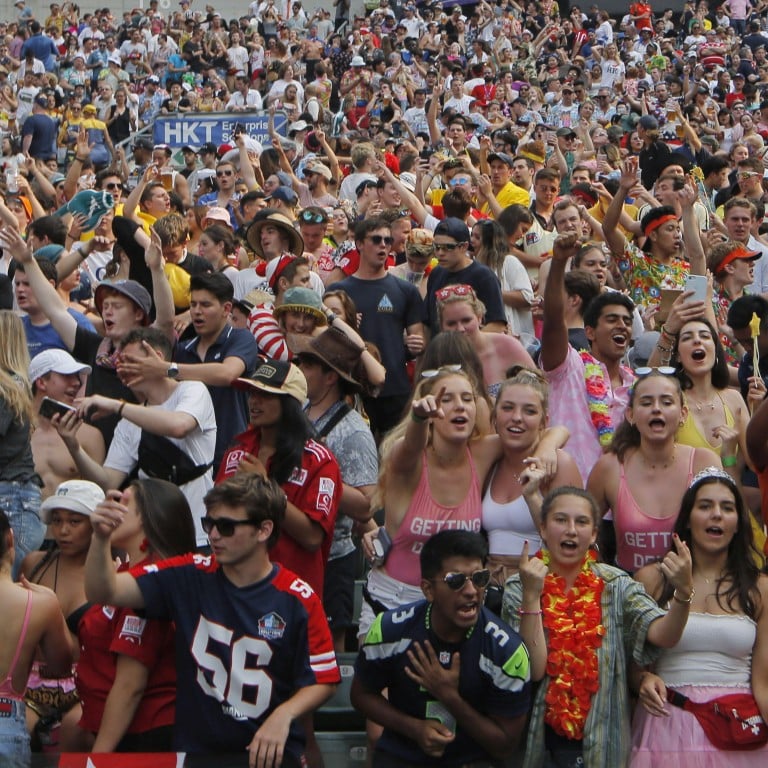 Hong Kong Sevens launch: details emerge on tickets, teams and stadium food
Tournament holds launch at city's stock exchange, revealing details on buying tickets, which teams are playing on November 4-6, and entertainment
Food service in stadium has not been approved as things stand, but organisers still discussing with the government
The Cathay Pacific/HSBC Hong Kong Sevens got its official launch at a "celebration ceremony" at the city's stock exchange on Friday.
While the city's leader, Chief Executive John Lee Ka-chiu, was announcing an end to Hong Kong's quarantine policy for incoming travellers, organisers of the Sevens were outlining their plans to ensure the tournament goes ahead.
From ticket sales, to teams, to who can – and cannot – eat inside Hong Kong Stadium, here is what we have learned from the press briefing.
Which teams will play at 2022 Hong Kong Sevens?
There will be 16 men's teams for the first Hong Kong Sevens in three years.
They are: Australia, Fiji, New Zealand, South Africa, Great Britain, Ireland, France, Spain, USA, Canada, Argentina, Uruguay, Japan, Kenya, Samoa and Hong Kong.
That line-up comprises the 15 core teams from the World Sevens Series, plus Hong Kong as an invited side.
And the home team will have their work cut out, after being placed in a "group of death" with Australia, New Zealand and Samoa.
Hong Kong coach Paul John admitted that his team were "not expected to win" but "have nothing to lose".
Why no women's teams?
The Hong Kong Sevens is an additional stop on the sevens calendar, and does not form part of the official season.
While the men's teams are able to make the November dates, weeks before the season's official start in Dubai, the women's 15-a-side World Cup is taking place in November, and there is considerable crossover at international level between sevens and 15s players in the women's game.
How to buy Hong Kong Sevens tickets
Ticket sales open next Thursday, on September 29. More than 16,500 have already been sold to members of local rugby clubs.
Subscribers to the Hong Kong Sevens newsletter will get a 24-hour head start on buying tickets, from next Wednesday.
Then 10,000 tickets will go on general sale the following day via tickets.hkrugby.com.
Will revived Hong Kong Sevens be fun? What Covid-19 rules are in place for the Sevens?
There will be entertainment in the stadium, highlighting local acts, with band The Red Stripes headlining.
Fans will need to use the city's LeaveHomeSafe Covid-19 app, show their vaccine status and pass a temperature check to enter the stadium.
In the stands, they will have to sit in groups of eight people or fewer.
Hong Kong Rugby Union (HKRU) CEO Robbie McRobbie said that the organisers "don't believe these are significant barriers to enjoying a day out at the Sevens".
Can fans eat in Hong Kong Stadium?
Organisers are still discussing food with the government.
The HKRU stated at Friday's launch: "At present, in-seat beverage service has been approved, but there is no in-seat food service allowed."
It said organisers had "proposed several concepts to address any concerns, including creating socially distanced food courts" and advised that "fans may need to make alternative plans".
"It remains a possibility that no in-seat or concourse-level food service will be available."