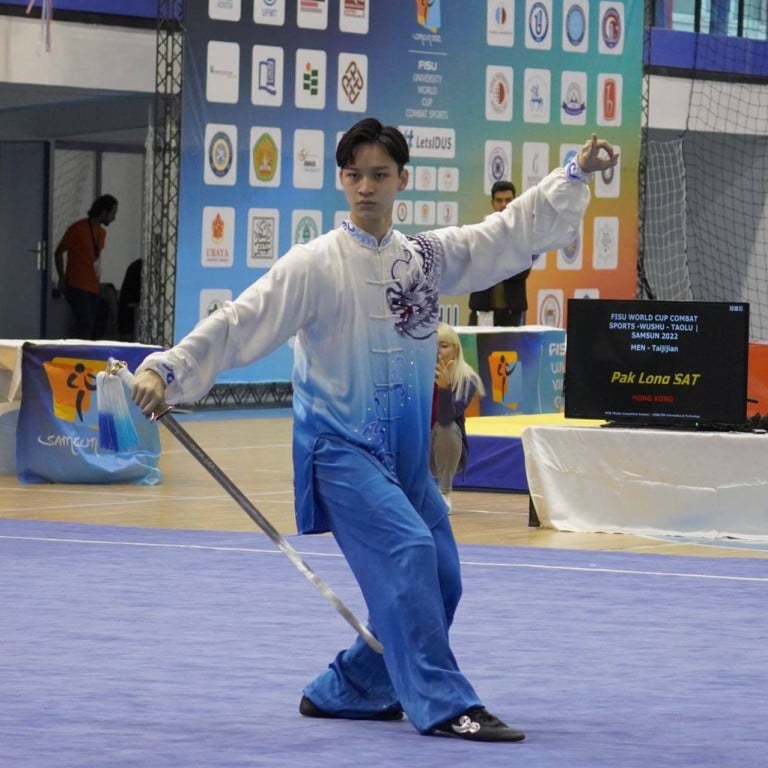 Hong Kong students get off to golden start at FISU University World Cup Combat Sports, with medals in wushu and karate
Three of city's student athletes win medals in first two days of competition in Samsun, Türkiye
Medallists Sat Pat-long and Debbie Yeung eyeing the podium again on Friday
Hong Kong got off to a flying start at the inaugural FISU World Cup Combat Sports, winning two gold medals and one silver in the first two days, with medallists Sat Pat-long and Debbie Yeung eyeing the podium again on Friday in Samsun, Türkiye.
The city has sent 12 student-athletes to Samsun for the wushu and karate events at the competition, which is being held between September 21 and 30.
Baptist University's Sat – who triumphed at the 2016 World Taijiquan Championships – took the first gold for Hong Kong in the men's Taijijian (32 movements) with a score of 9.75, while Ukraine's Ivan Fediuchenko placed second with 9.45.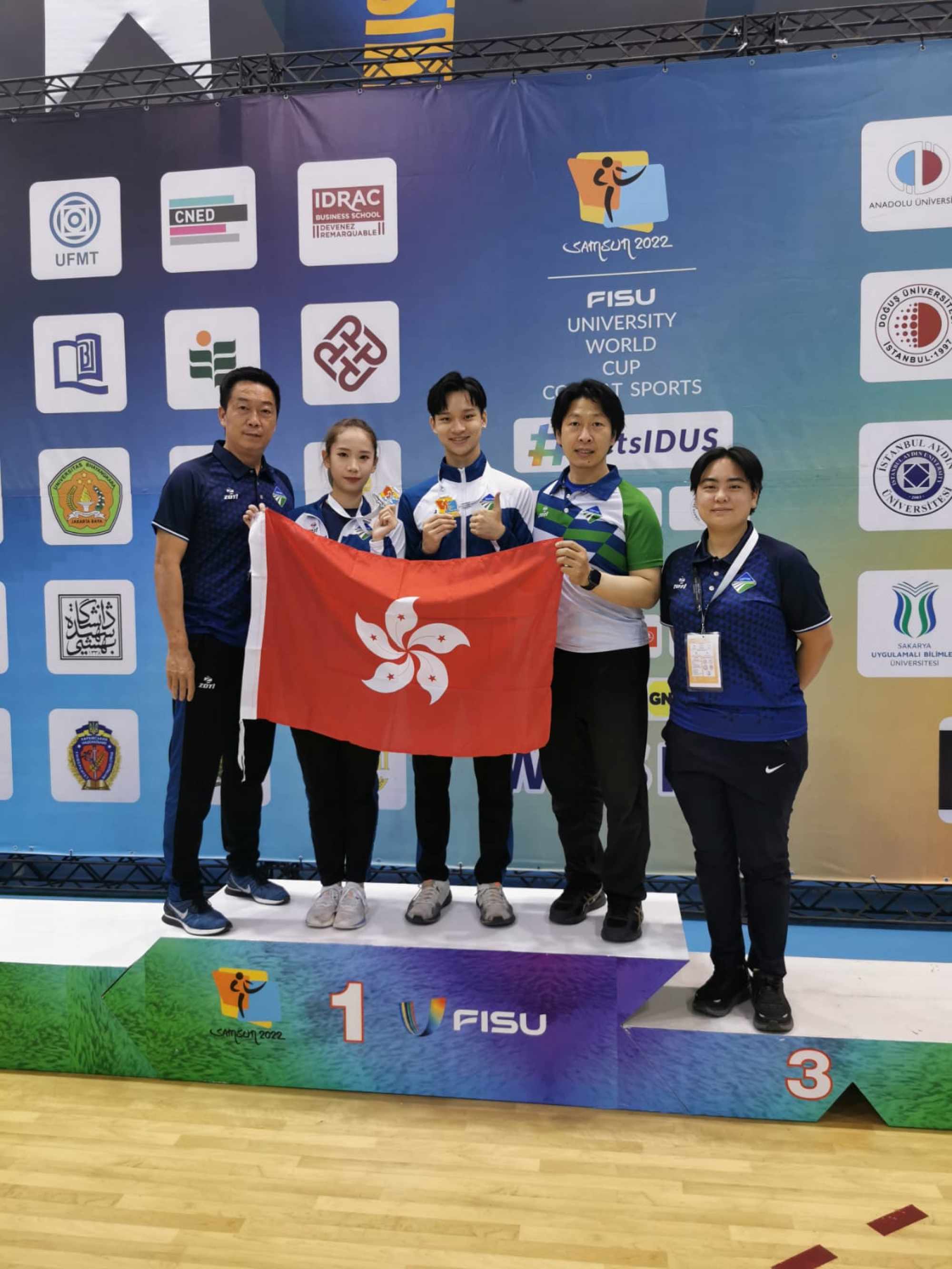 "I'm so happy to perform well for Hong Kong and the HKBU – it's my first match since the pandemic broke out in early 2020, so I'm happy that I can get into game form. But I hope I can perform even better in the next event," said Sat, who will compete in the Taijiquan on Friday.
Samsun took over as the host of the International University Sports Federation event following Russia's invasion of Ukraine. The competition features six sports – boxing, karate, Muay Thai, Sambo, wrestling, and wushu, with over 750 student-athletes from 57 countries and nations taking part.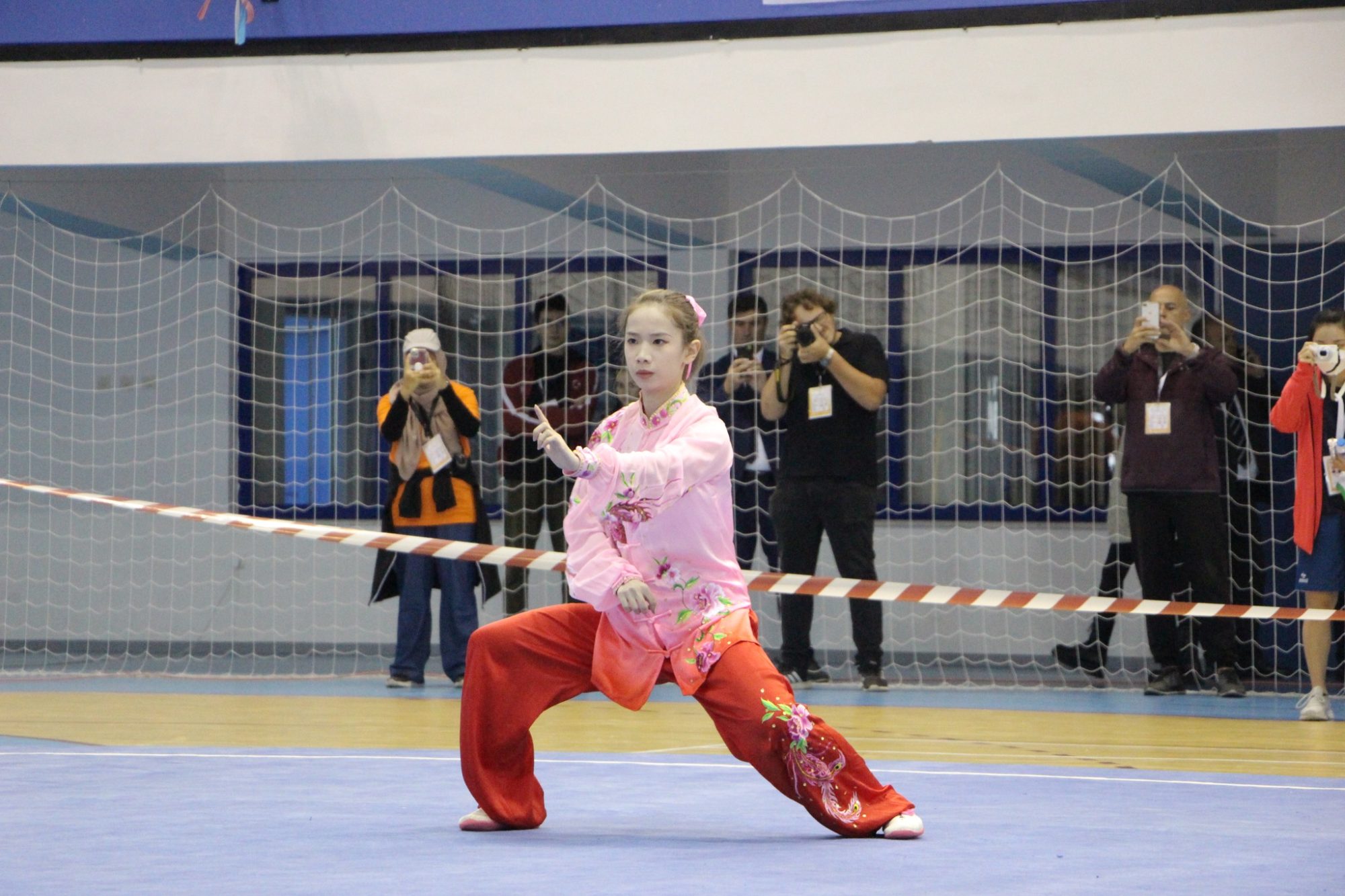 Debbie Yeung, an Education University student, took silver in the women's Taijiquan with a score of 9.3 on the first day of competition, while Alisya Mellynar of Indonesia won gold with 9.4, and Oryna Ivanova of Ukraine secured bronze with 9.05.
"I was a little nervous before this event because it's been a long time since I've been on an international stage because of the pandemic," said Yeung, who is the elder sister of World Games bronze medallist Michelle Yeung.
"But I did my best and I will keep working hard for the last event in the Taijijian."
The city's other gold medal came in the women's Nandao on Thursday.
Baptist University student Lau Po-yan – a gold medallist at the 2018 World Junior Wushu Championships in Nangun – won in style with a score of 9.35, while the hosts' Zeynep Makbule Akyuz finished second with 9.2.