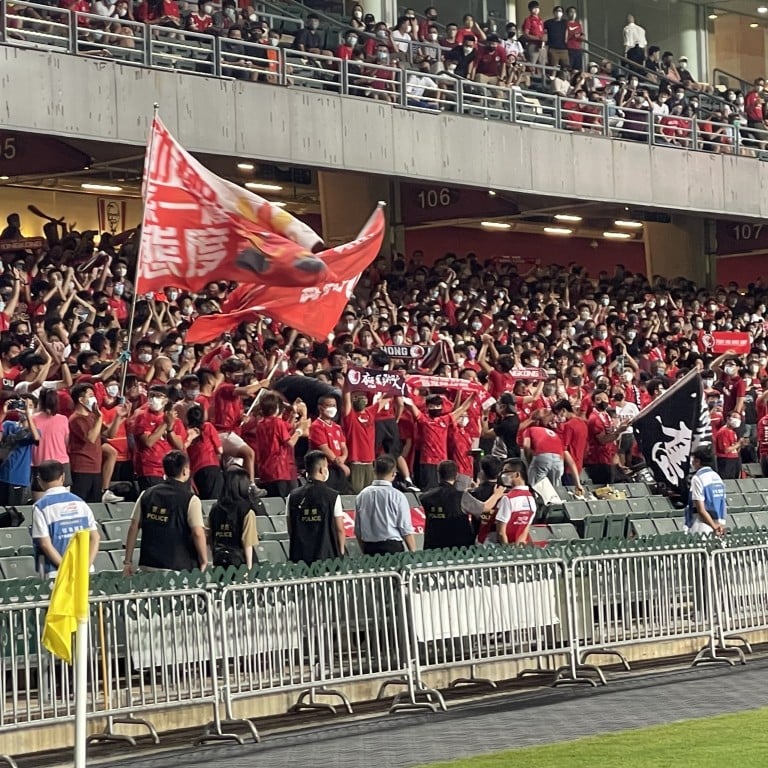 China anthem prompts some boos in Hong Kong's first home match with crowd since 2019
Some fans jeer and boo, though on a much smaller scale than on previous occasions during Hong Kong matches
Police film footage of crowd, who risked falling foul of 2020 National Anthem Ordinance
Some of Hong Kong's fans booed the China national anthem when it was played before the football match between the city's representative team and Myanmar at Hong Kong Stadium on Saturday.
The match was Hong Kong's first in front of a home crowd since 2019, when there were several instances of home fans booing the Chinese anthem at matches.
On this occasion, the boos occurred on a much smaller scale than previously, but were audible. Following the Myanmar anthem, when the stadium announcer introduced China's March of the Volunteers, some fans reacted immediately with jeers.
Police officers took video footage of spectators in the West and East stands and left after the anthems.
It was the first home match for Hong Kong's football team since the National Anthem Ordinance, criminalising disrespect towards the anthem, was enacted two years ago.
The Hong Kong Police Force told the Post that no one was arrested at the event.
"If any illegal behaviour is found, the police will investigate and conduct enforcement action," a spokesperson said.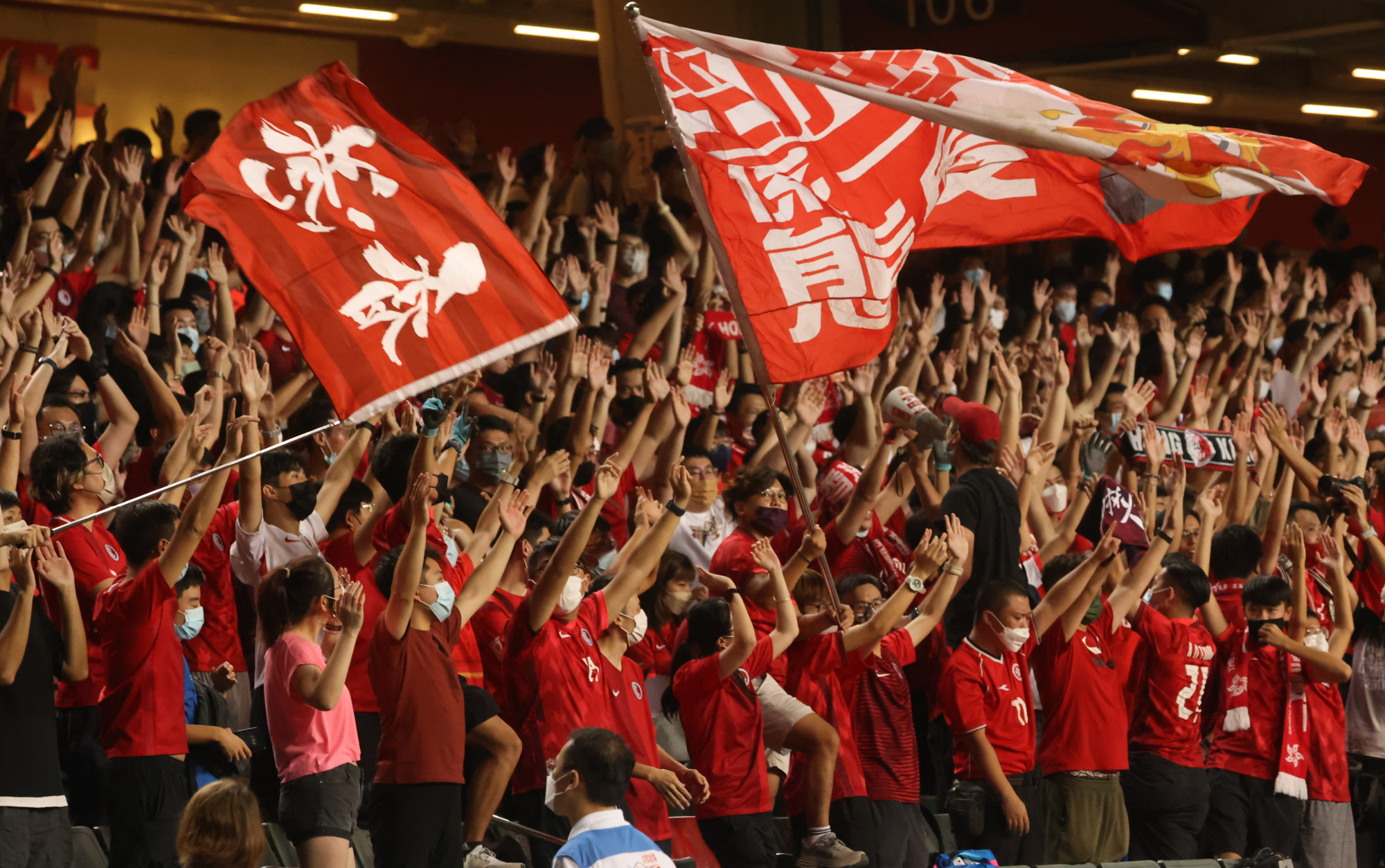 Hong Kong Football Association chairman Pui Kwan-kay had said before the match that he was confident fans' behaviour would be within the law.
Pui said after the match that he did not view the booing as serious and would leave it to police to follow up and decide whether action was required.
He thanked the fans for their support in general after more than 12,000 turned up to watch the team, having gone three years without the opportunity to cheer them on in the flesh.
Additional reporting by Harvey Kong