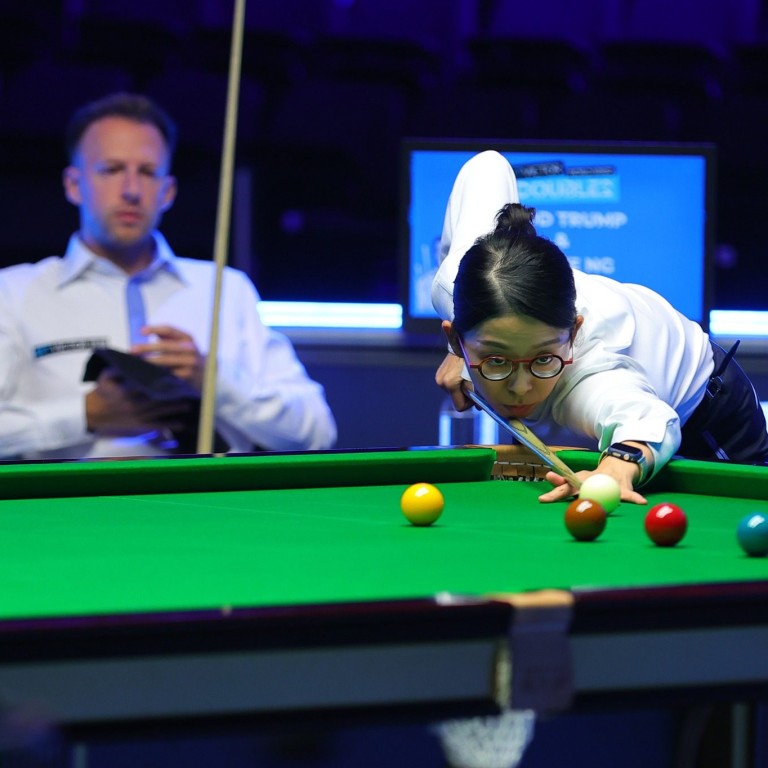 Ng On-yee, Judd Trump in the hunt at snooker's historic World Mixed Doubles – where 'gender is no longer a barrier'
Hong Kong star and Englishman overcome Ronnie O'Sullivan and Reanne Evans on the opening day of inaugural event in Milton Keynes
'It's an amazing showcase for the women's game … and they settled into the swing of things a lot quicker than me and Ronnie did,' Trump says
Ng On-yee handled the pressure to overcome Ronnie O'Sullivan and Reanne Evans, the world's No 1 men's and women's players, as she and partner Judd Trump put themselves in contention at the inaugural World Mixed Doubles on Saturday in England.
Ng and Trump found themselves trailing 31-60 in the third frame in Milton Keynes. But Ng made a break of 33 to win it, and they went on to beat the multiple-time world champions 3-1.
"I feel like the clearance in the third frame was really good. There was huge pressure but luckily I handled it well," 31-year-old Ng said in a post-match interview.
Despite a 3-1 loss in the second round-robin match against English duo Mark Selby and Rebecca Kenna, the combination still have one more match left to try to seal a spot in Sunday's final.
"I hope this will inspire a younger audience to get into the sport – the world has been changing, and gender is no longer a barrier to many things," Ng added.
The two-day event features the world's top four men and women. Selby and Kenna sit atop the table with six points after winning two matches on Saturday, followed by O'Sullivan and Evans on four points.
Trump and Ng also have four points after one win and one loss, while Neil Robertson and Mink Nutcharut have only two points after two losses.
"We spoke briefly before the match about which order to go in and decided it would be me before for Ronnie, to try and keep him quiet," world No 2 Trump said. "I felt very confident in On-yee and it worked well.
"It's an amazing showcase for the women's game … and they settled into the swing of things a lot quicker than me and Ronnie did."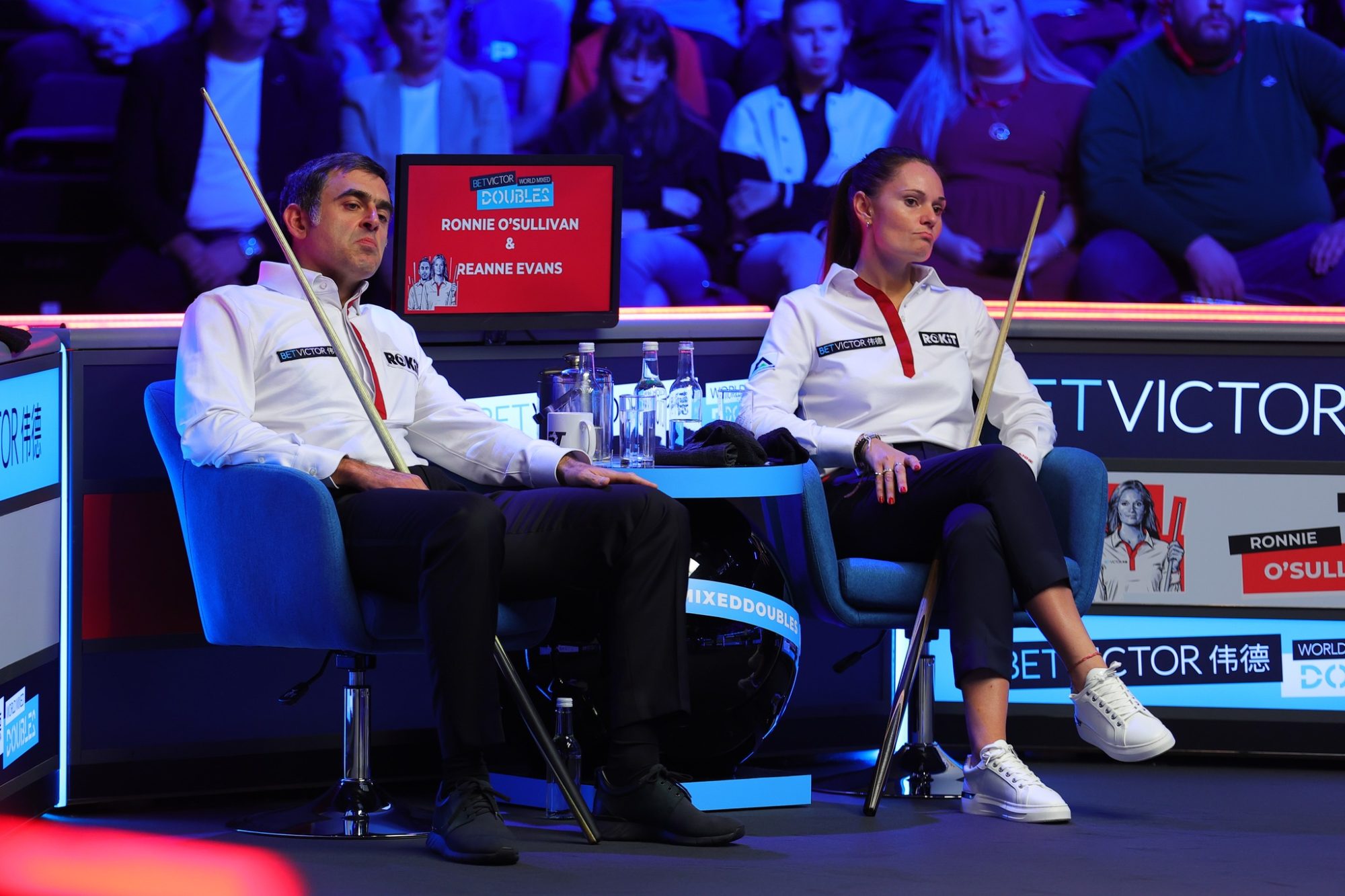 Trump's sentiments were echoed by "The Rocket", the current world champion who had not played since July because of an arm injury.
"The girls have been the stars of the show today," O'Sullivan said after the match. "[Evans] played an unbelievable frame there. Her ball striking is better than 80 per cent of men on the circuit."
Selby made a break of 134 in the first frame against Robertson and Nutcharut, and O'Sullivan made a clearance of 111 in the second frame against the same pair.
"It's huge spotlight, at least 30 years since we've had an event like this, especially to be on the main ITV channel with a prime-time audience," 39-year-old Selby said.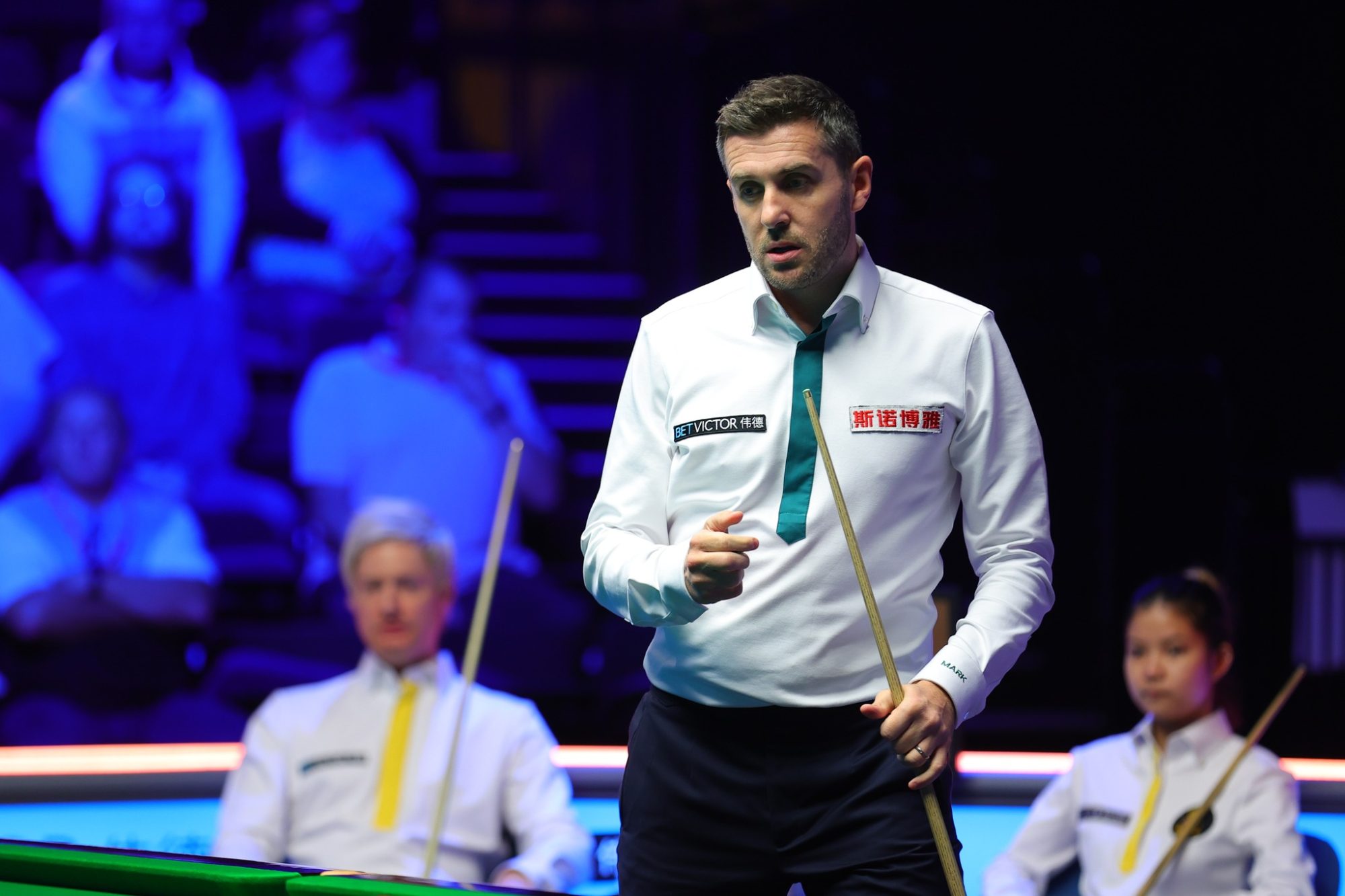 "So I said to Rebecca, just go out there, express yourself … because this is a massive platform for women's snooker."
Evans produced a break of 62 in the last frame against Trump and Ng, the biggest break among the women players at the event so far.
The bulk of the players at the World Mixed Doubles are also set to take part in the British Open, which begins on Monday at the same location, followed by the Hong Kong Masters on October 6-9.
Ng is set to face O'Sullivan at Hong Kong Coliseum in the first round on October 7. Selby, Trump and Robertson will also be competing in Hung Hom.