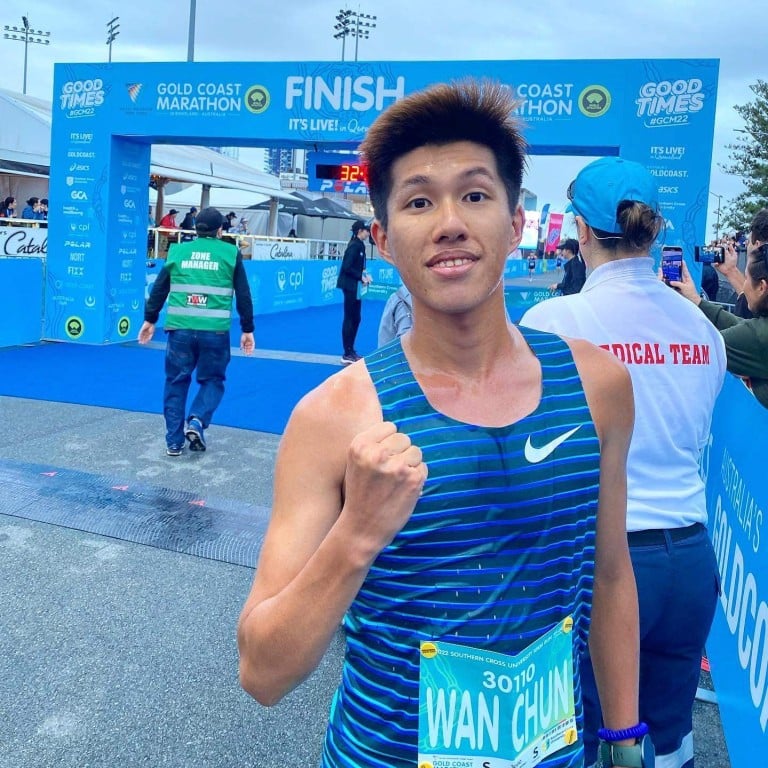 Hong Kong half marathon record holder Wong ready for city return, as elite athletes line-up for Penny's Bay race
Just 247 competitors to run in elite event after government caps entries
Wong holds city record at 4 distances – 5,000m, 10k, 15k, and half-marathon
More than 600 runners will take part in the weekend's Hong Kong Half Marathon Challenge after government granted final approval for the race to go ahead.
And the city's record holder at the distance, Wong Wan-chun, expected to be among 247 runners in the elite field.
With government capping the number of competitors allowed to race at any one time at 500, elite athletes will run on Sunday morning, with 395 amateur's going off on Saturday evening at Penny's Bay.
Dennis Ng Yu-ho, executive director of the Hong Kong Association of Athletics Affiliates (HKAAA), said the lack of top runners was a result of the changes to the city's quarantine policy.
"For the elite group, I know that after the government changed their quarantine arrangement to "0+3" [three days of medical surveillance], some of the elite runners shifted their focus to the Fukuoka International Marathon on December 4," he said.
Wong will certainly be one to watch on Sunday, after setting two city records already this year. The 26-year-old finished the San Diego Rock 'N' Roll Half Marathon in June in 1 hour, 4 minutes and 57 seconds, and weeks later posted an impressive time of 29 minutes 27 seconds at the Gold Coast 10k.
"To be honest, breaking the 10k in 30 minutes means a lot to me because it is a kind of identity that is recognised globally, and it also shows people that Hong Kong runners have this ability," he said.
"It gives me confidence when I compete against international runners because I know I can fight them."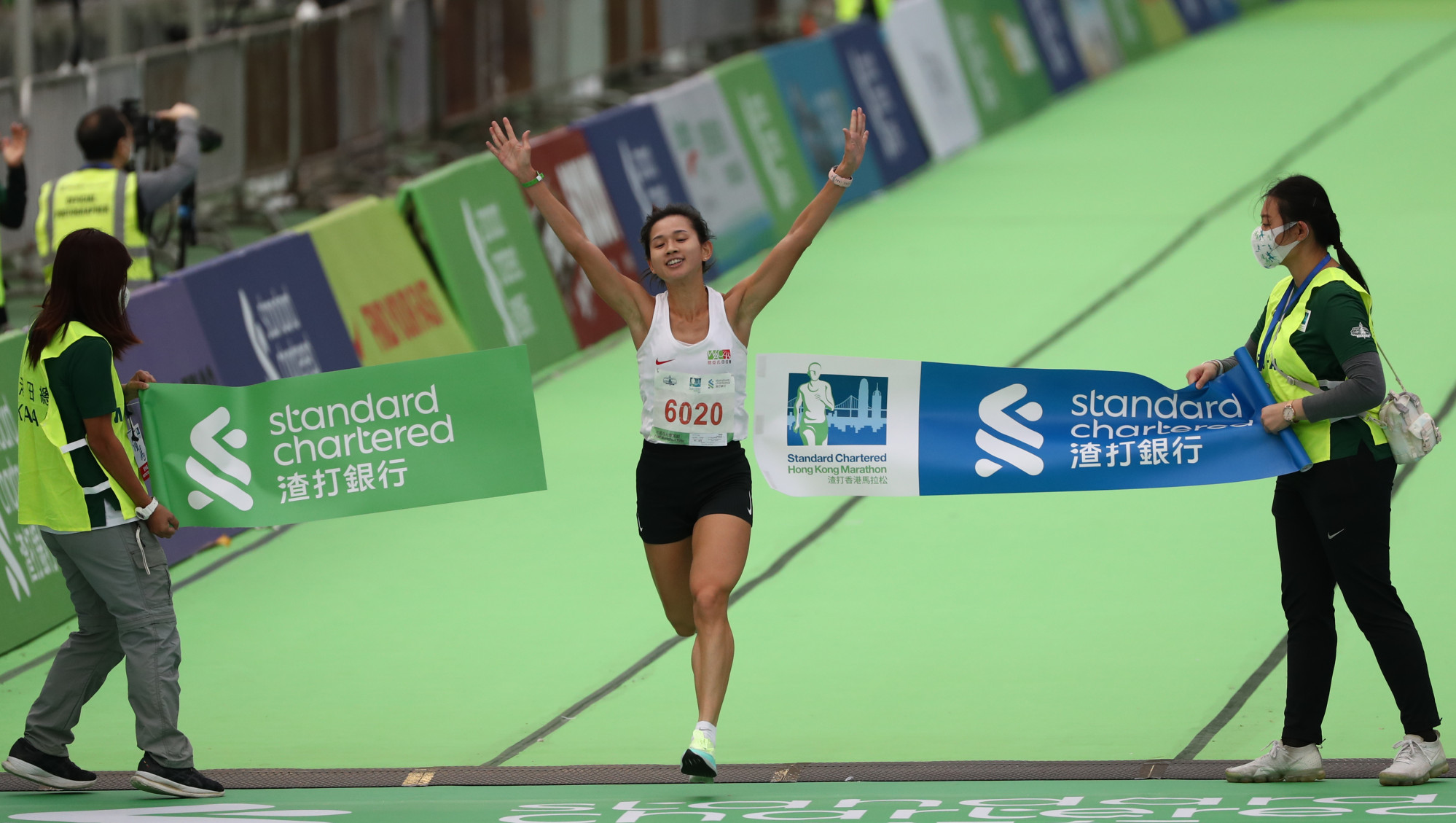 But after the Sun Hung Kai Properties Hong Kong 10k Championships were cancelled in August, and illness prevented Wong from running in last weekend's Berlin Marathon, he is not sure how he will perform on Sunday.
"It's been a long time since I raced in Hong Kong, so it's difficult to say what time I want to finish," he said.
While Covid stopped Wong from competing in some events, he has spent the best part of the past year with the E-house Professional Marathon Club in Shanghai, where the head coach is James Li, a long-time coach of Kenyan-American runner Bernard Lagat, the 2004 Olympic 1,500m silver medallist.
With four city records under his belt – the 5,000m, 10k, 15k, and half marathon – Wong is back training in Hong Kong with next year's Asian Games in Hangzhou and the 2024 Paris Olympics in his sights.
With the retirement of Christy Yiu Kit-ching, the women's elite race is wide open, with Crystal Vut Tsz-ying, who finished first at the half-marathon distance in the Standard Chartered races last October, one of the contenders.