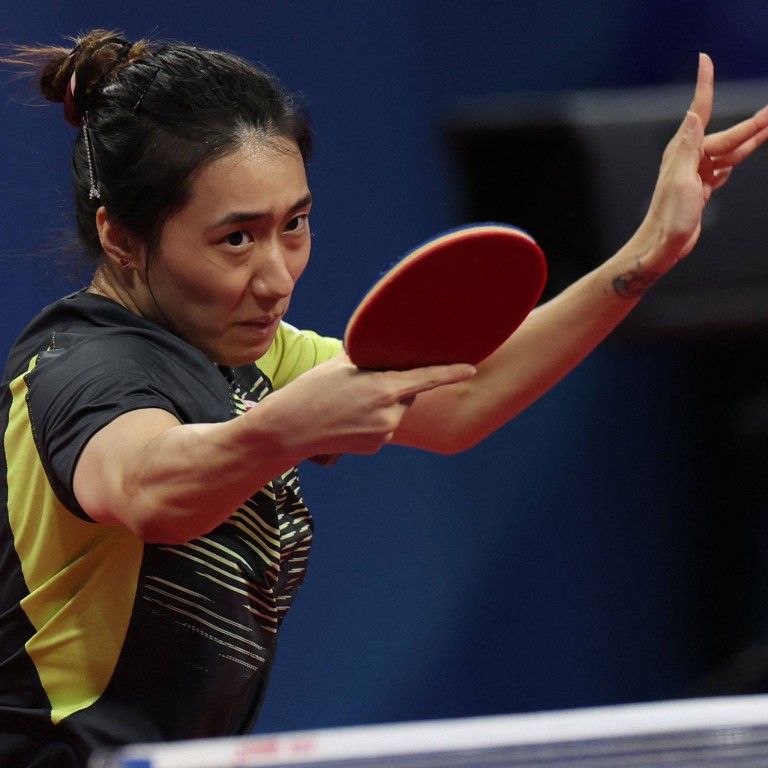 World Team Table Tennis Championships: debut joy for Zhu Chengzhu as Hong Kong women start well in Chengdu
Zhu makes a winning start as they beat Italy 3-0 in their opening group match
Real challenge will come when they take on France in second match on Sunday
Debutant Zhu Chengzhu repaid the faith placed in her as Hong Kong's women began the World Team Table Tennis Championships in Chengdu with an emphatic win on Friday.
Zhu had not been selected last summer when the team captured a bronze medal at the Tokyo Olympics, but this time she got her chance at the High-Tech Zone Sport Centre as Hong Kong faced Italy in group three.
And the 25-year-old showed she belonged on the world stage, beating the higher-ranked Giorgia Piccolin 11-8, 7-11, 11-5, 11-1.
By then, Doo Hoi-kem, the world No 7, had already won 11-5, 12-10, 11-5 against Debora Vivarelli, and Lee Ho-ching wrapped up a 3-0 success for Hong Kong by defeating Nicole Arlia 11-6, 11-7, 12-10.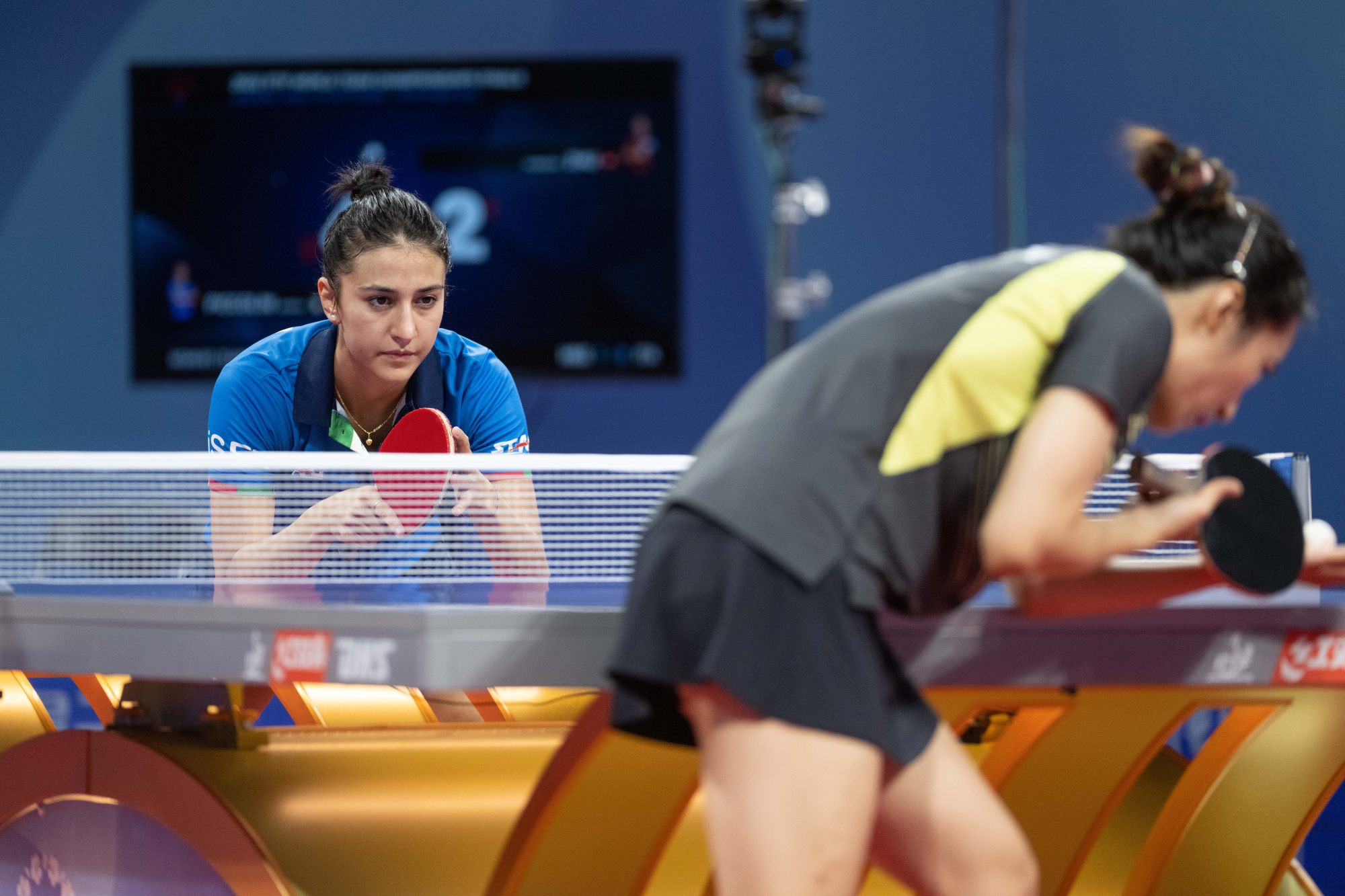 "The result was not unexpected, because Italy are not a powerful team," head coach Chan Kong-wah said. "But what pleases me is the players getting into the match very quickly, which has been one of our major weaknesses before.
"They have shown improvement and hopefully they can continue that in their performances as the tournament progresses."
Chan said he was pleased with how Zhu handled the occasion.
"She was a bit nervous about making her debut and was under pressure to perform, but once she settled, she was fine," he said.
In the day's other action in group three, Brazil registered a 3-0 victory over South Africa.
France, who had a rest day, are expected to provide the toughest opposition, and await Hong Kong on Sunday.
"Brazil are not our major opponents in the group – they have two players now playing in Europe, but overall they are not on the same level as us, although we won't take things for granted when we play them," Chan said.
"Our main test will be the next match, with France. They are a quality side and we must beat them if we want to finish top of the group to get a better draw in the knockout stage."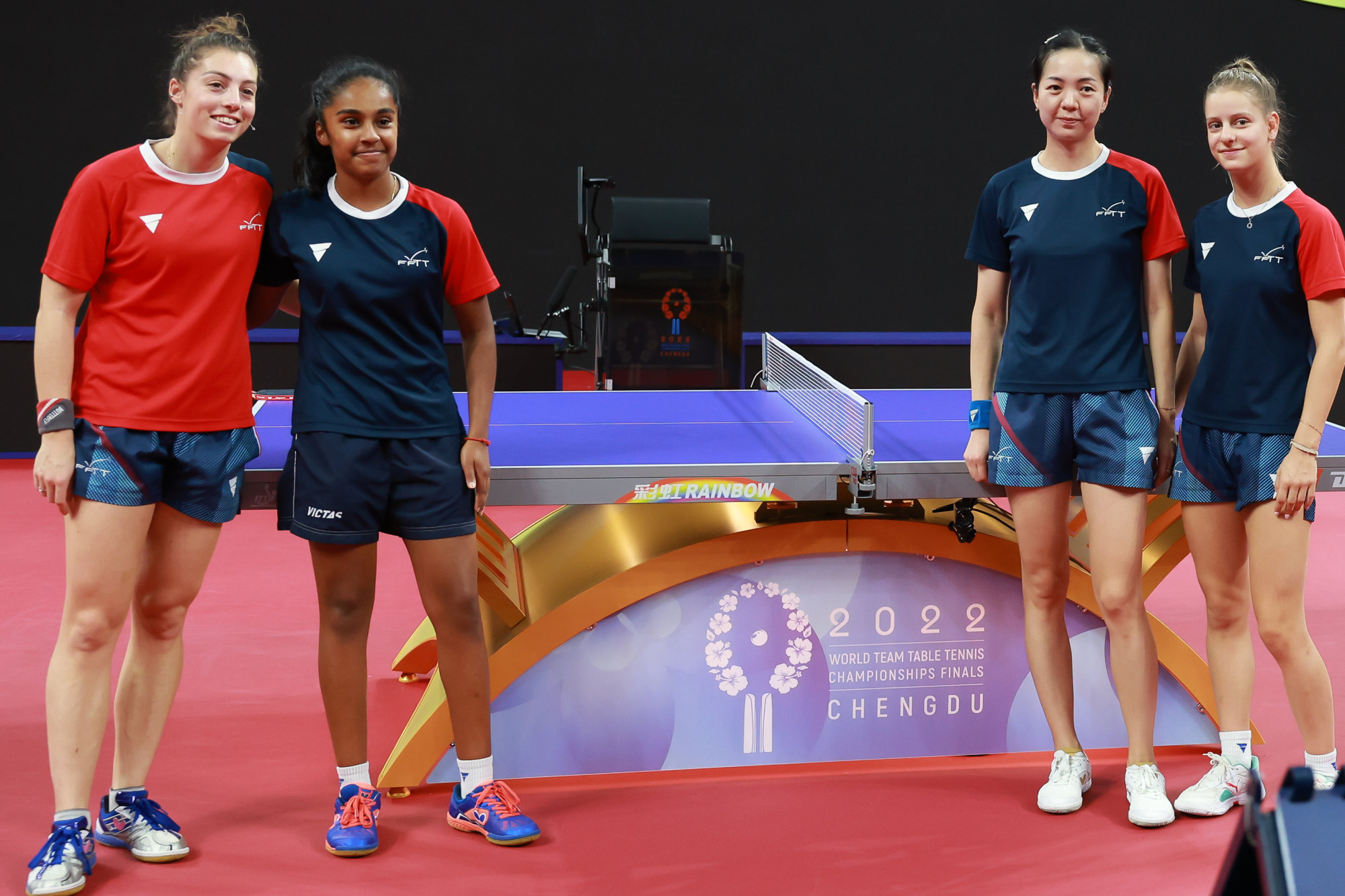 The format features six groups, from which 16 teams are set to qualify. The six group winners, which are likely to include China and their major challengers Japan, will avoid each other in the first knockout round.
France are led by Chinese-born world No 25 Yuan Jianan. She finished fourth in the mixed doubles at last year's Olympics after defeating Doo and her partner Wong Chun-ting in the quarter-finals.