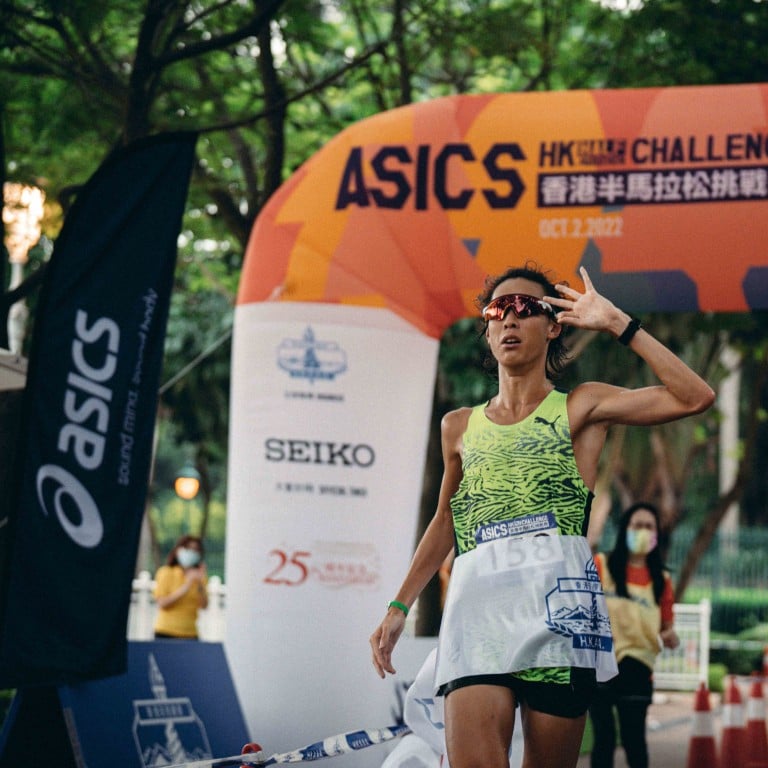 Hong Kong Half Marathon Challenge: Lam claims shock win as record holder Wong quits early
Education University postgraduate student Vincent Wong claims title at race in Penny's Bay
City's fastest man over the distance, Wong Wan-chun, drops out before halfway
Vincent Lam stole the spotlight at the first Hong Kong Half Marathon Challenge on Sunday, claiming the title in a race which the city's fastest man of that distance failed to finish.
Wong Wan-chun, who set a record time of 1 hour, 4 minutes and 57 seconds in San Diego in June, managed just three laps of the course before crashing out.
The 26-year-old did not reveal to officials why he had stopped running, and left the Penny's Bay course without answering questions.
In his absence, Lam won in a time of 1:12:45, with Cheung Yiu-leung and Chan Ka-ho finishing placing second and third in 1:13.24 and 1:13.36, respectively.
Lam, who is also 26, was just as surprised as everyone else when Wong dropped out, and said the record holder had been keeping pace with him in the early stages of the race, which saw runners compete on a 3km loop around Inspiration Lake.
"At the beginning of the race, Wan-chun kept pace with me along with other runners in the lead group," Lam said. "We were surprised that he did not finish it after running the first three laps."
"My coach [Cheuk Kin-san] and I both agreed to set our target at sub 70 minutes. Nevertheless, this is a new route for me and the weather is a bit humid that I could not entirely perform at the initial target pace."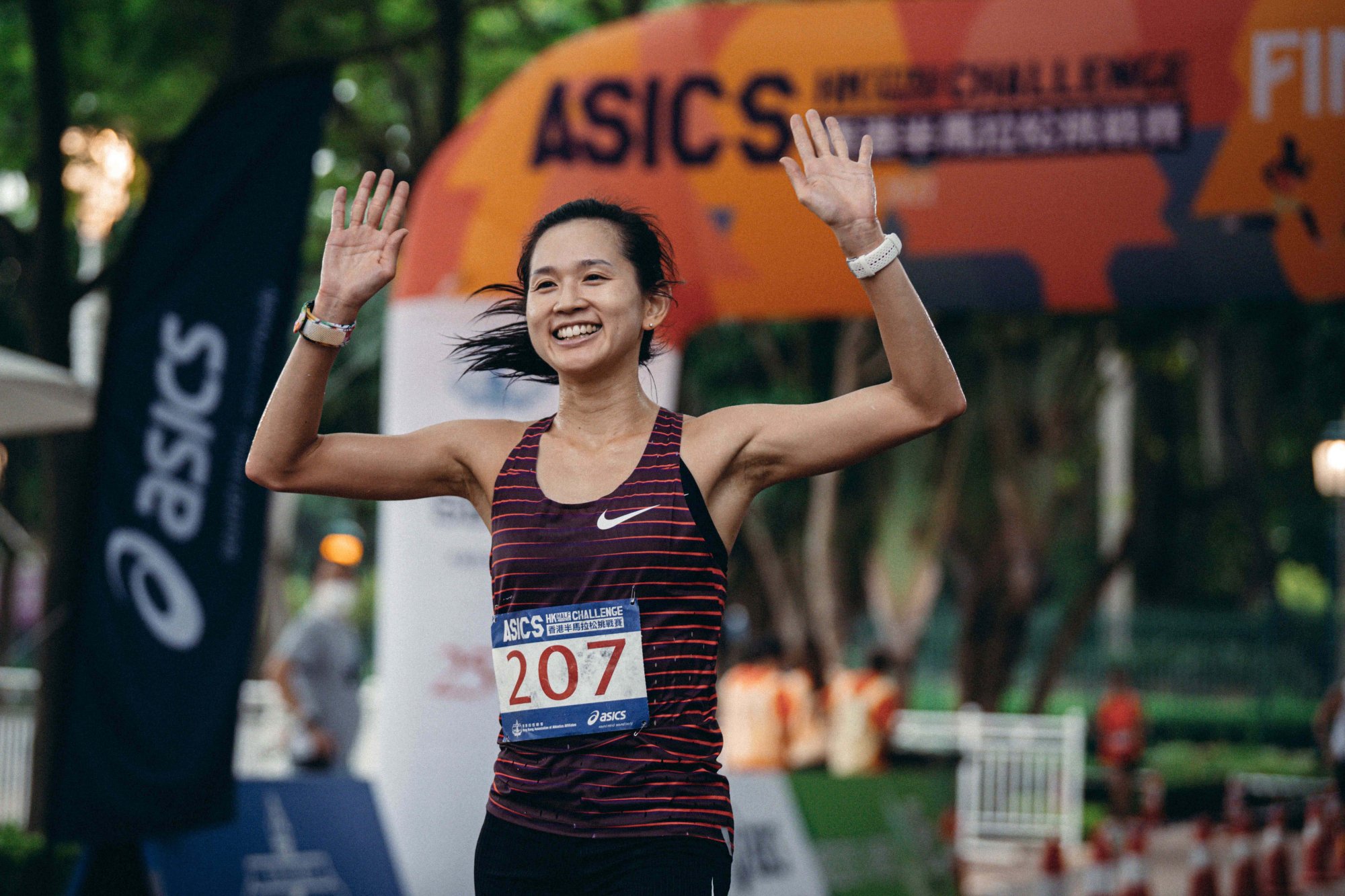 The Education University postgraduate student, whose time was a personal best at the distance, had planned to run in the Sun Hung Kai 10k and the Standard Chartered Hong Kong Marathon, but with both now off this year's calendar, Sunday's event was his only road race in the city in 2022.
"I was a bit upset that most of the races in Hong Kong were cancelled or postponed, that greatly affects my training plan set by my coach," Lam said.
In the elite women's race, Crystal Vut Tsz-ying finished first in a time of 1:25.45, about two minutes quicker than the rest. Tsang Hiu-tung (1:27.31) and Wan Sze-wai (1:29.24) were a distant second and third.
"It is not only the humid weather, but also the turns that hampered us from running a fast pace, but we are still delighted to have this race, to see the runners friends that we haven't met recently," Vut said.