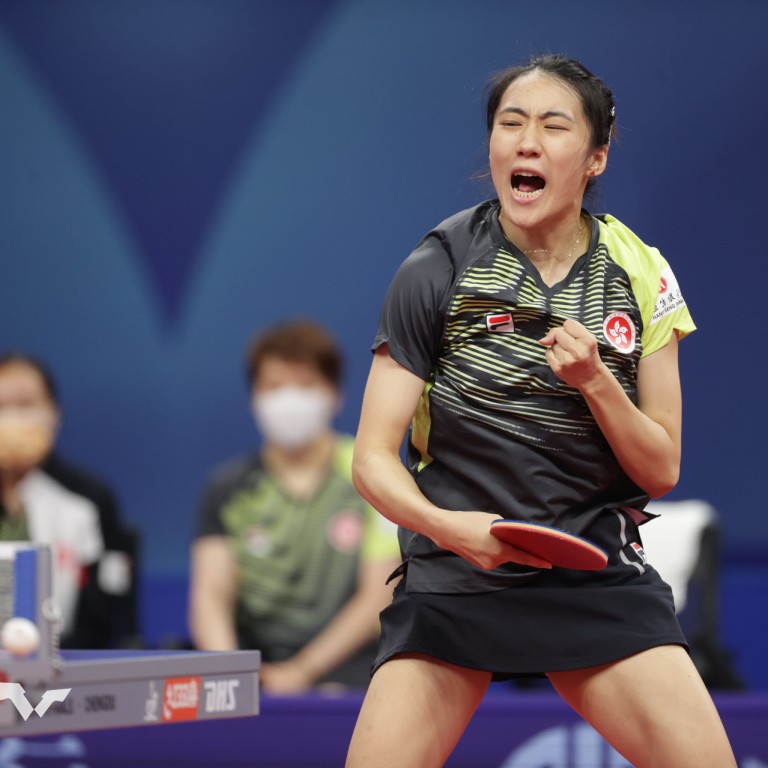 World Team Table Tennis Championships: Zhu shines again, leads Hong Kong to 3-0 win over Brazil
Zhu Chengzhu pulls off another surprising win, downing world No 21 Bruna Takahashi, and now victory over South Africa would see them top Group 3
Hong Kong's men lose to Japan but could yet qualify for knockout phase
Hong Kong's women continued their winning streak at the World Team Table Tennis Championships on Monday, brushing aside Brazil 3-0 and leaving just South Africa between them and finishing top of Group 3.
Doo Hoi-kem, the in-form Zhu Chengzhu, and Minnie Soo Wai-yam made no mistake against the South Americans, breezing through the encounter without dropping a game at the Chengdu High-Tech Zone Sports Centre.
The trio face the African side on Tuesday, and head coach Chan Kong-wah said he did not expect them to pose many problems.
"We just have to maintain the form, physically and mentally, and it shouldn't be a big problem against the Africans," he said. "The team has been performing so far, especially debutant Zhu, who has been in marvellous form.
"People from outside may find her performance a bit of a surprise, but she has been working hard to come through the ranks. We know she has the quality and needs an opportunity. Now all her effort is paying off."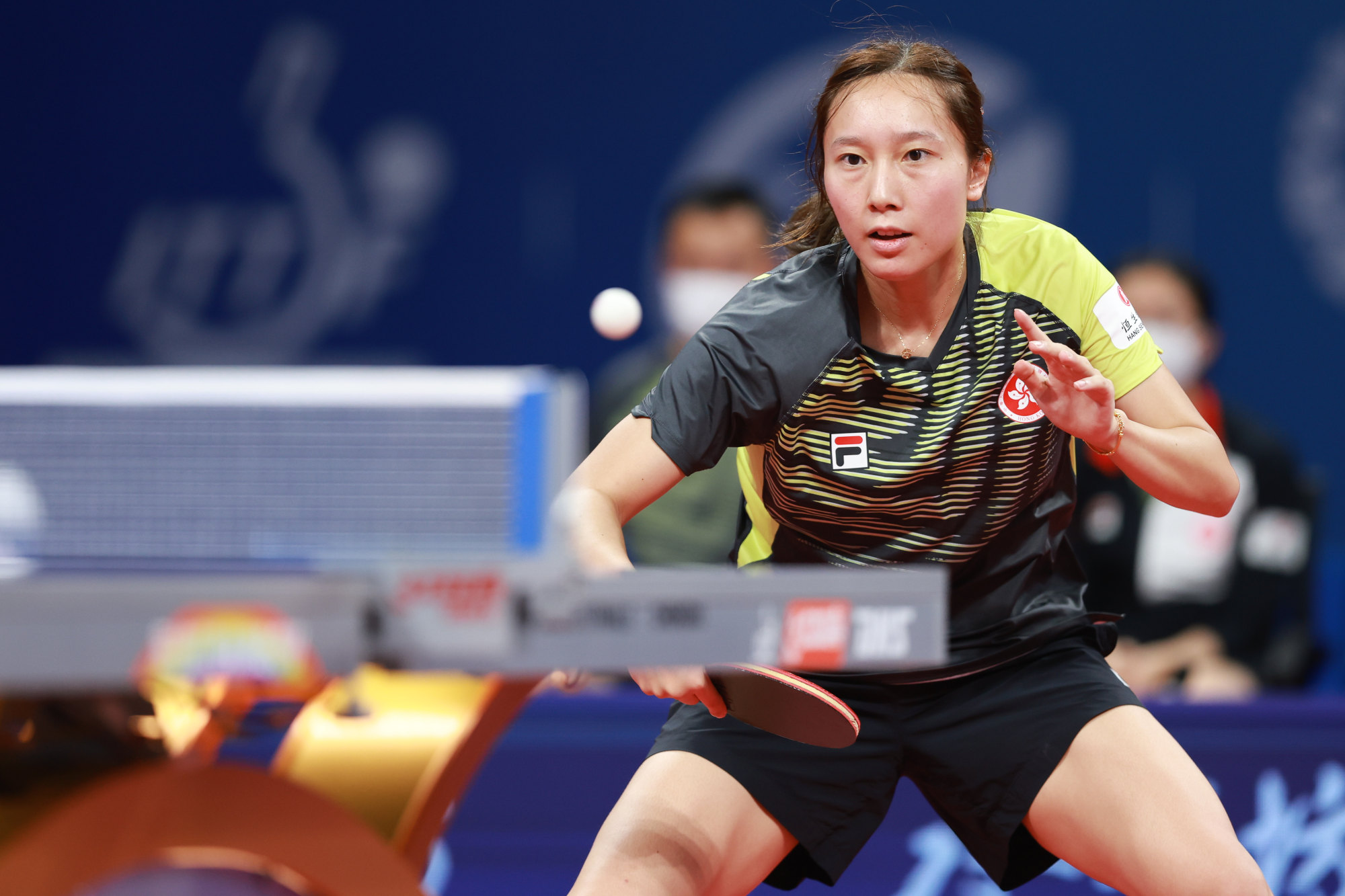 Against Brazil, Doo, the world No 7, drew the first blood, beating Giulia Takahashi 11-7, 11-4, 12-10, before Zhu scored an important victory over Bruna Takahashi, Brazil's No 1, who represented the country at the Tokyo Olympics last summer.
Ranked 93rd in the world, Zhu, 25, surprised the world No 21 by taking the first two games 11-7, before the duo battled in the third with Zhu eventually coming through 18-16.
Minnie Soo Wai-yam, a member of the Hong Kong team that won Olympic bronze in Tokyo last summer, made her first appearance in the tournament, and beat Laura Watanabe 11-6, 11-5, 11-8.
South Africa have lost all three of their group matches so far, and should Hong Kong win as expected, they will finish top of the group and earn themselves a favourable draw into the knockout stage.
"The winners of all six groups will not meet each other in the round of 16 which give us some advantages, but how far we can go in the tournament will depend on the draw later," Chan said.
Hong Kong are ranked third in the world and have won bronze four times in the past six championships.
Their best results came at the 2004 and 2006 competitions, when they won silver, twice finishing behind champions China.
In the men's team event, Hong Kong lost 3-1 to Japan but remain in contention for a place in the next stage, with two wins so far.
Wong Chun-ting put Hong Kong into an early lead when he beat Shunsuki Togami 13-11, 11-4, 11-6, but that was the best his team could offer.
Lam Siu-hang, Ng Pak-nam and Wong lost the next three encounters as Japan stayed top of Group 3 with three successive wins.
Hong Kong will play their last group match against Romania on Tuesday, with victory needed if they are to make it through.