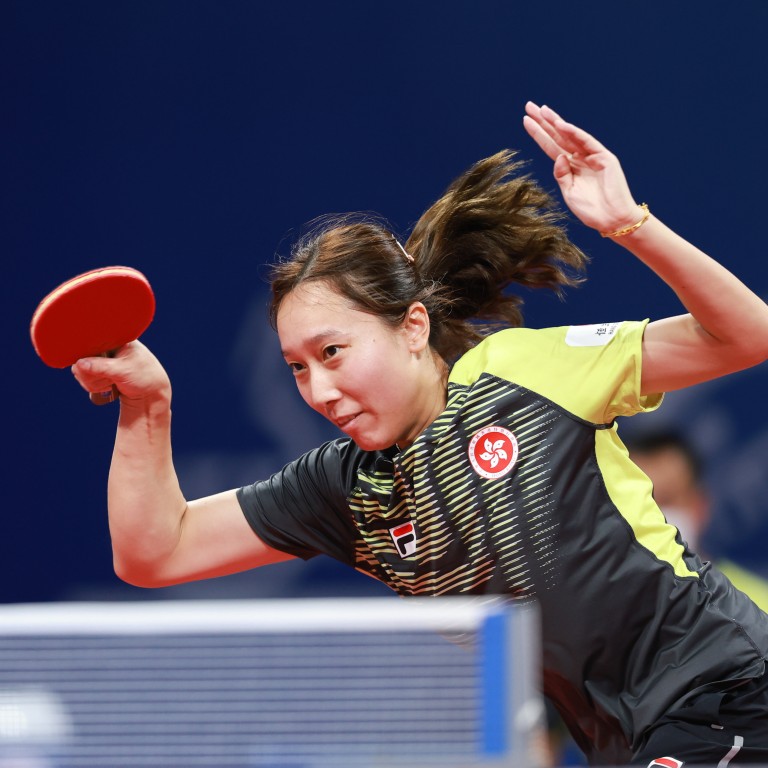 World Team Table Tennis Championships: Hong Kong women thrash South Africa, cruise into last 16
Doo Hoi-kem and in-form Zhu Chengzhu sit out, allowing Minnie Soo Wai-yam to take the lead in 3-0 whitewash
'There will be no easy matches in the knockout stage,' head coach Li Ching warns his players after topping Group 3
Hong Kong's women thrashed South Africa 3-0 on Tuesday in Chengdu, maintaining their 100 per cent record and securing top spot in Group 3 at the World Team Table Tennis Championships.
With a large gap between the two sides in the world rankings, world No 3 Hong Kong let women's No 1 Doo Hoi-kem and in-form Zhu Chengzhu sit out, allowing Minnie Soo Wai-yam to take the lead.
Despite still suffering from a lingering nerve issue in her right arm, Soo performed admirably by defeating Zodwa Maphanga 11-3, 11-7, 11-4.
Young rookie Ng Wing-lam then beat Musfiquh Kalam 11-5, 11-3, 11-7, before veteran Lee Ho-ching wrapped up the match by seeing off Lailaa Edwards 12-10, 11-5, 11-2.
"We were anticipating we would lead the group, but there will be no easy matches in the knockout stage," women's head coach Li Ching said.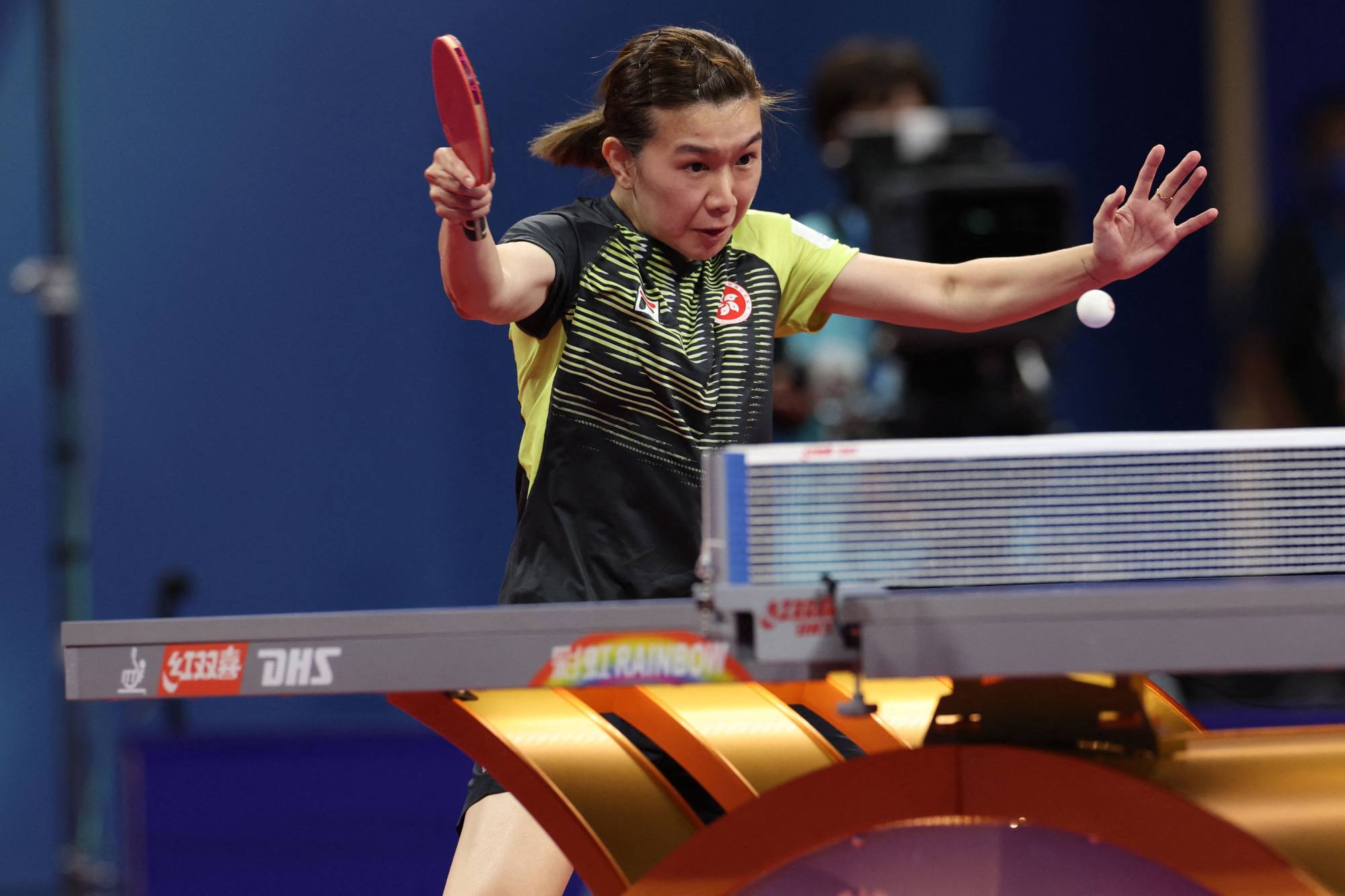 "I'm delighted that our players maintained their form, and that their confidence is high. I hope they can tackle the knockout stage one game at a time."
The International Table Tennis Federation (ITTF) will make the last-16 draw after the group stage concludes on Tuesday night, with the winners of each of the six groups to be kept apart.
Hong Kong have breezed through with wins in all four of their group games, and will hope to improve on their four bronze medals from their six previous championships, the most recent coming in Halmstad, Sweden, in 2018.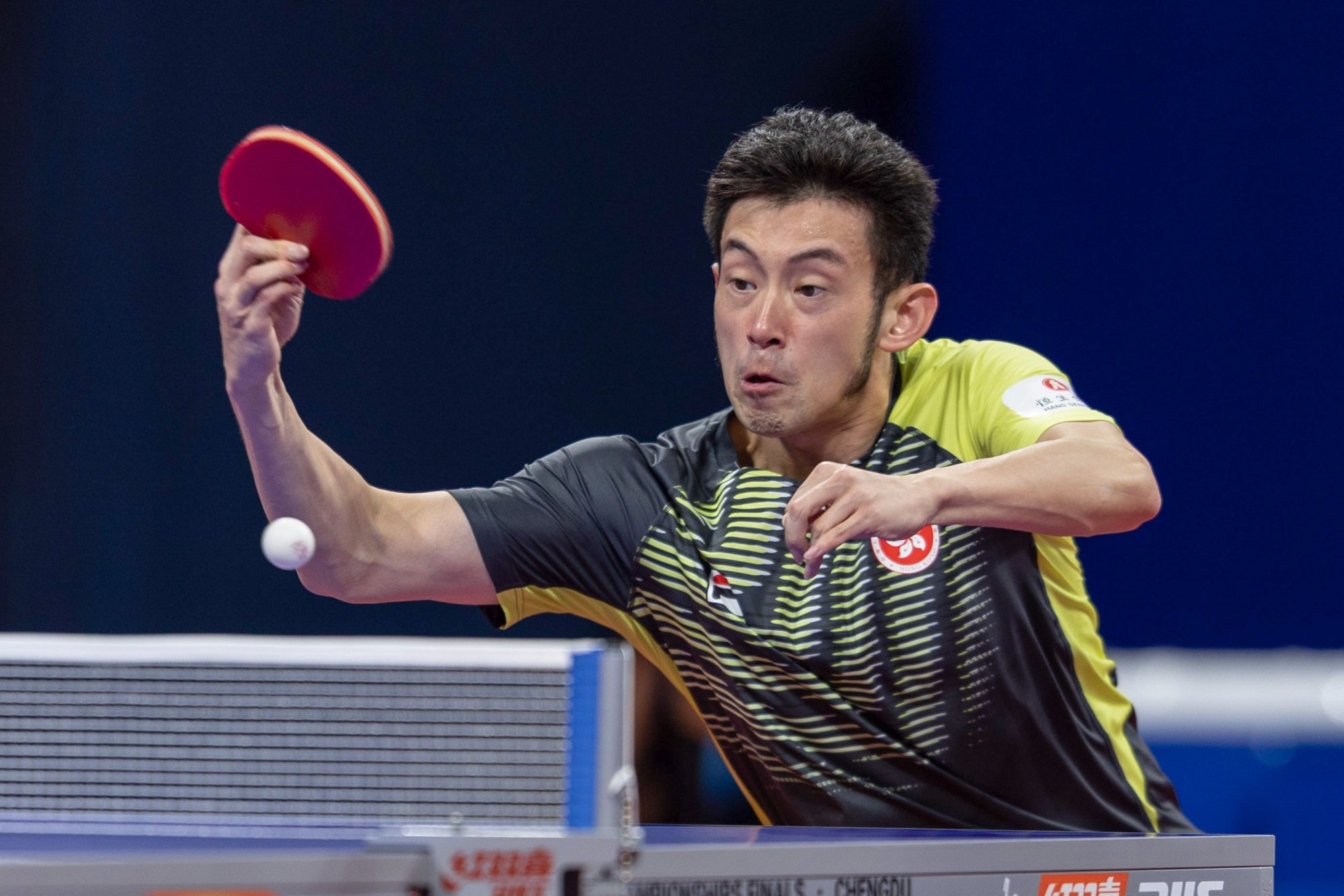 In the men's event, world No 12 Hong Kong lost in five matches against 21st-ranked Romania after leading 2-1, but still finished second in their group to advance to the next round.
Hong Kong No 1 Wong Chun-ting defeated Hunor Szocs 11-5, 14-12, 11-1 in the opening match, before Lam Siu-hang helped the team into a 2-1 lead in the third match by seeing off Eduard Ionescu 9-11, 11-6, 11-4, 10-12, 11-8.
However, Wong lost to Ionescu in five sets in the fourth match, before compatriot Ng Pak-nam fell to Szocs 11-9, 7-11, 11-8, 8-11, 11-2 in the decider.