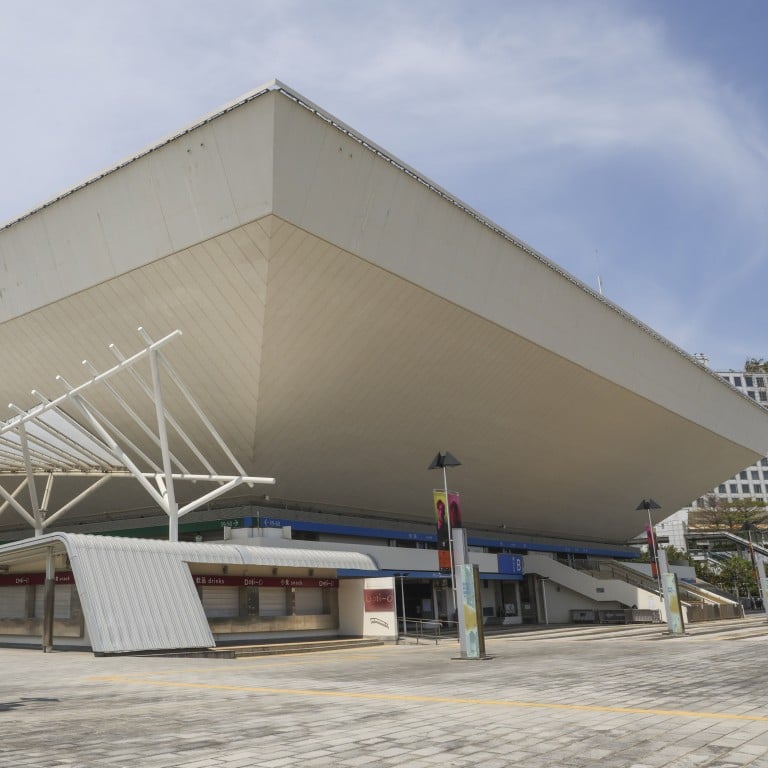 Hong Kong Masters eyes world record crowd – but quarantine is barrier to China staging snooker, Mark Selby warns
Hong Kong Coliseum could attract snooker's biggest ever attendance as city holds its first major international sports event since start of pandemic
But mainland's border rules mean events held there would 'lose 10 days before you start', Selby says – 'we don't have that room in the schedule'
As snooker stars align for this week's
Hong Kong Masters
, the world's leading players are relishing an occasion set to draw a record-breaking audience, and eager to return to mainland China, too – provided it opens up.
Eight of the best will take to the baize from Thursday at the 10,000-seat Hong Kong Coliseum, which
can be filled to 85 per cent capacity
under Covid-19 regulations and was 90 per cent sold out as of Wednesday.
That could pull in snooker's biggest ever crowd for Hong Kong's
first major international sports event
since the pandemic began, and suggest a gateway back into mainland China, which pre-Covid accounted for a growing number of tournaments.
There were no complaints on Wednesday about the
degree of freedom allowed by Hong Kong's "0+3" policy
for arrivals, which limits where players can venture to in their first three days – even if they needed a lengthy tutorial in using the city's LeaveHomeSafe app from Hong Kong's top men's player Marco Fu Ka-chun.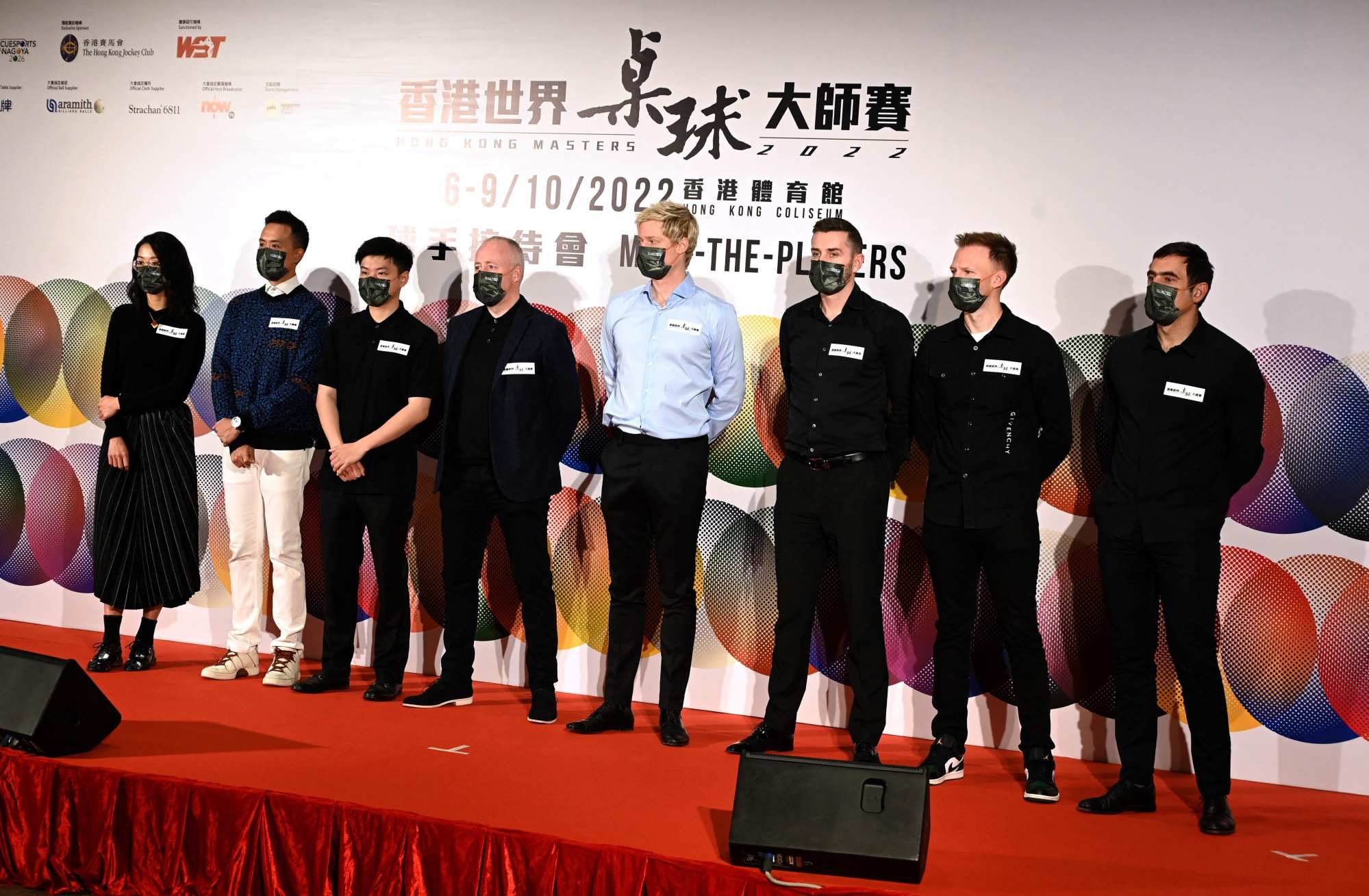 Neil Robertson had been wowed by a peek at the huge tiers of seats at the match venue, while seven-time world champion
Ronnie O'Sullivan
was looking forward to an evening jog with a local friend.
But there was hesitation about the circuit returning to the mainland while its stricter restrictions remained.
"We want tournaments back in China sooner rather than later – they're a major part of our calendar," four-time world champion Mark Selby told the Post. "The big thing is quarantine. If it could be reduced like it has been in Hong Kong, it might be possible.
"It's not so much for myself – it's about World Snooker coming with all the players and costs. If China has seven days' hotel quarantine and three at home, you lose 10 days before you start. We don't have that room in the schedule. Maybe we could bring 16 or 32 players, not 128."
Fu, who awaits Selby in Thursday's opening match, added: "It's been a big miss on our tour. I hope [the mainland] can see this event as a success. Without China's involvement, the calendar looks a bit empty. Hopefully we can go next year – I'm very positive about that."
John Higgins was just counting the days until he was allowed to enter restaurants in Hong Kong, but the players were sympathetic about the regulations.
"Hong Kong people must've found this very difficult the last few years," Higgins said. "Hopefully you're coming out of that and life can be a bit less stressful. We have to wear face masks and it brings back bad memories."
Judd Trump said it was "a bit easier only having to do three days. We'll just do our best to abide by the rules. It doesn't really dampen our spirits."
World No 1 O'Sullivan went further, saying being able to "mingle and this and that can be a distraction", and he was also content to spend less time these days in transit to the Far East.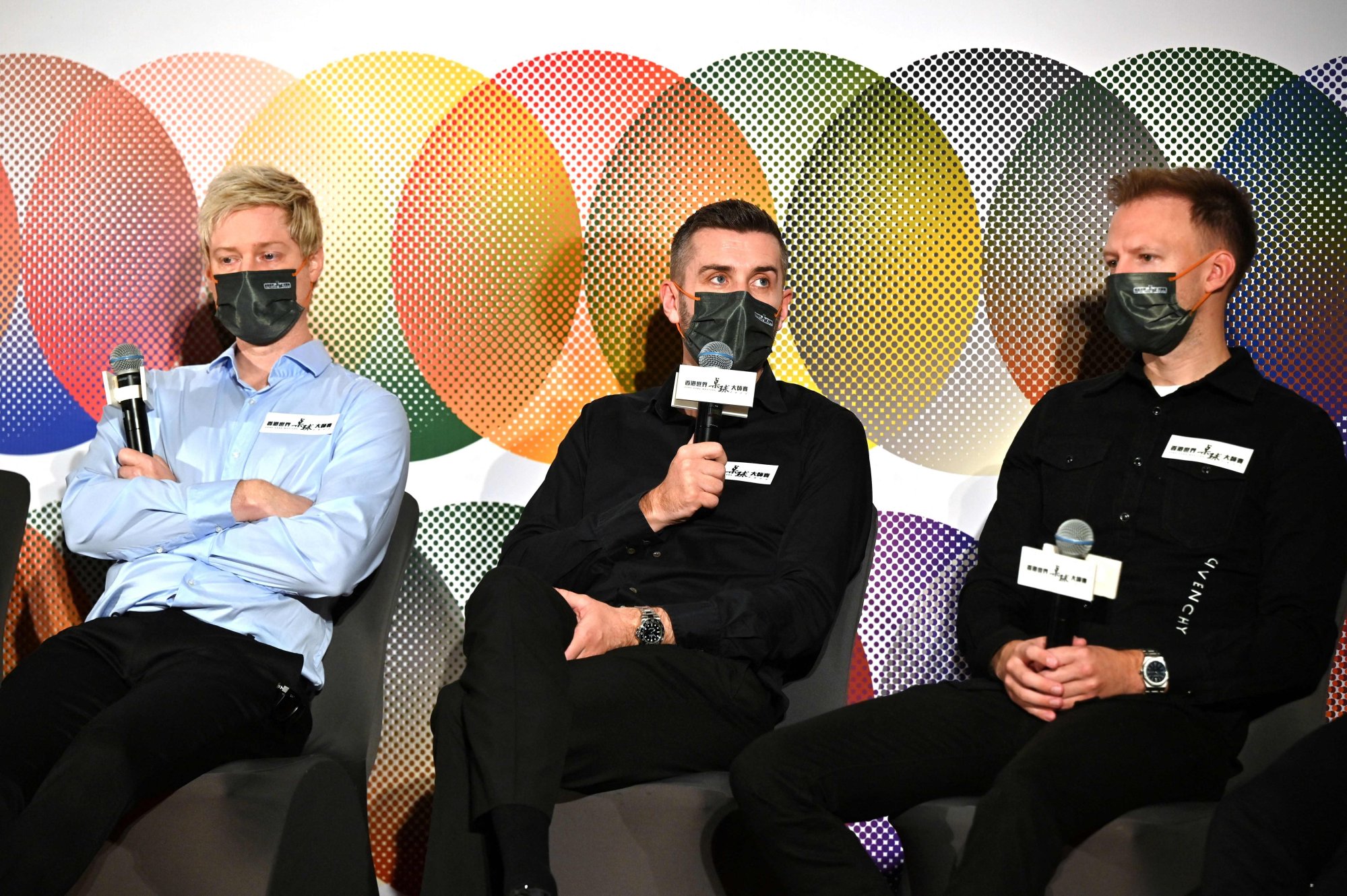 "We got used to not going out of the house for a long time, so we understand," he said. "Asia still has stricter restrictions – it's better to respect the restrictions and be able to come here than not come here.
"There are some benefits to not travelling. Not having that made it easier for me to compete."
Fu is one who, for much of the pandemic, has been grounded. It has denied him the kind of opportunity on offer again at a packed Coliseum.
"I'm slowly getting back to the standard I should be, but I'm not there yet," the 44-year-old said, cautioning against expecting "anything spectacular" from him. "Hong Kong fans have suffered a lot and deserve a good tournament."