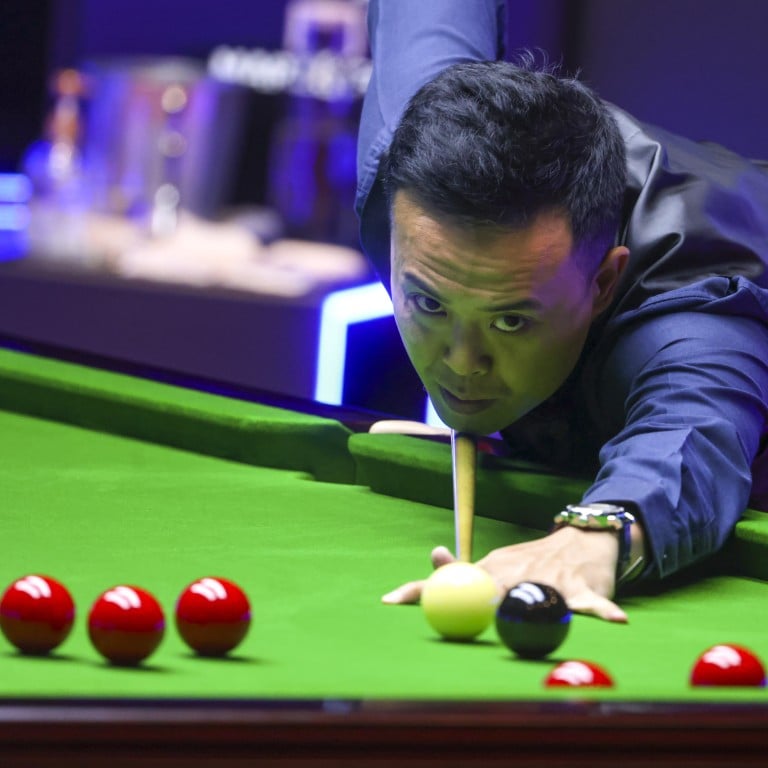 Hong Kong Masters starts with bang as Marco Fu shines, John Higgins sparkles, Mark Selby fumes
Local favourite Fu, absent from the snooker tour during the pandemic, comes good on his home tournament's first day, with Selby left 'bamboozled' by the table
Higgins shares an evening match of high quality with Judd Trump, edging it to set up semi-final with Fu
Marco Fu Ka-chun gave hometown fans the start they wanted at the Hong Kong Masters on Thursday in an opening match seemingly precision-engineered for the organisers, before Judd Trump and John Higgins ratcheted up the excitement.
Facing four-time world champion Mark Selby in the first quarter-final, Fu – who has slipped to 100th in the rankings after barely playing during the pandemic – was fluid and assured in a 5-2 win.
But Selby said afterwards that he "didn't think I could ever win that game", having been "bamboozled" by conditions on the table, with the cloth being "unlike anything I've ever experienced before".
"I basically had to try to change my game, which is obviously difficult when you've been playing certain shots the same way for over 20 years," he said.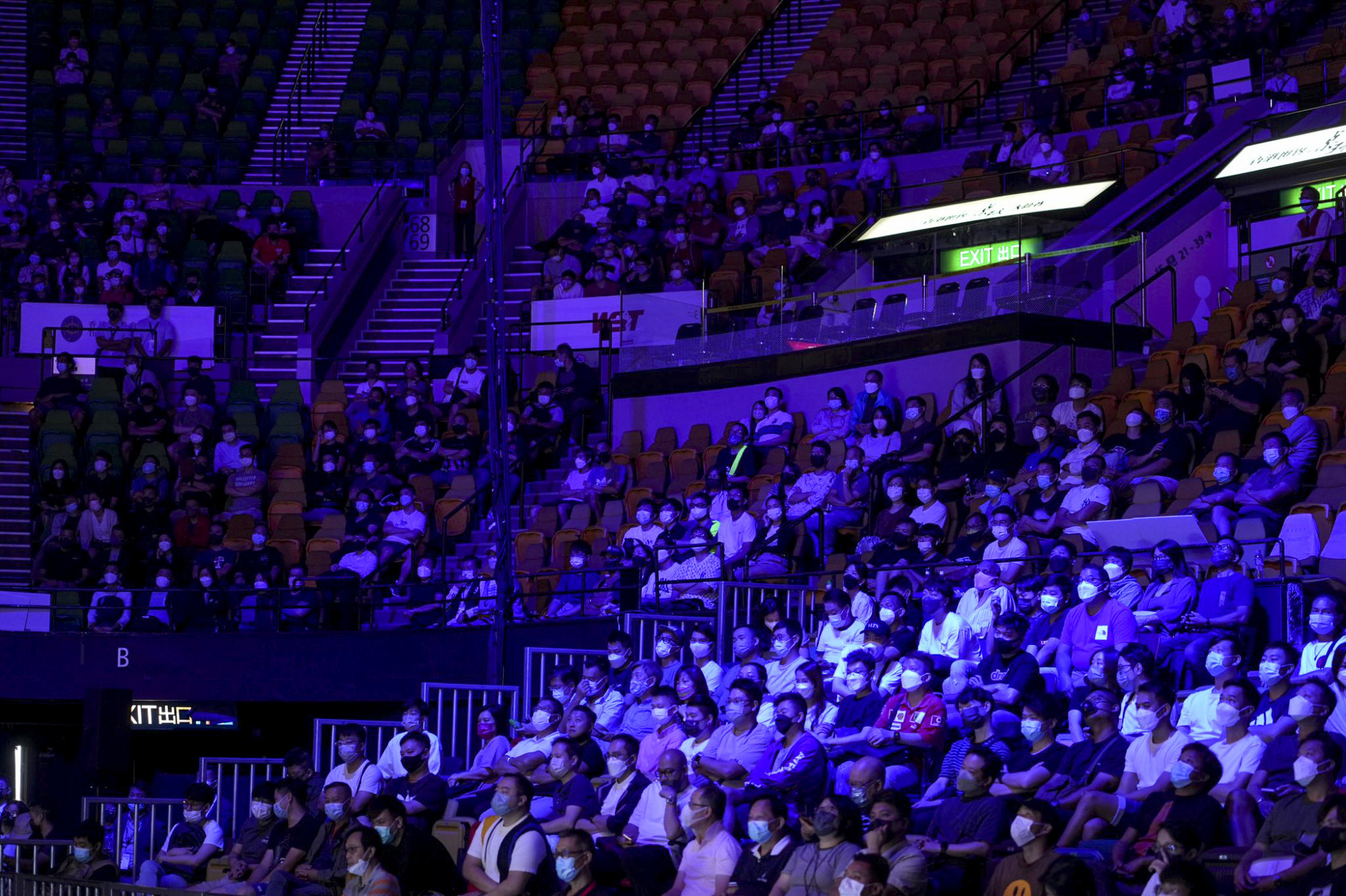 "Everything I played with a bit of sidespin, the white ball went all over the place. I didn't really know how to play the shots."
Having built a 2-0 lead, Fu missed a gettable red when three pots from taking the third frame, allowing Selby to snooker him then clear up. Fu escaped another snooker in the next to go 3-1 ahead, a break of 112 from Selby cut the deficit, but Fu took the two further frames he required comfortably.
"I didn't expect too much, because I stopped playing for two-and-a-half years and it seemed unrealistic to get back to my old standard," Fu said. "Maybe that took some expectation off me."
About 1,500 expectant fans had shown up, among them the city's former leader Carrie Lam Cheng Yuet-ngor, who was seated behind Fu, in the front row.
The venue was a food-free zone, in a sign of things to come at next month's Hong Kong Sevens, but Fu was glad to deliver a result to partially sustain those present.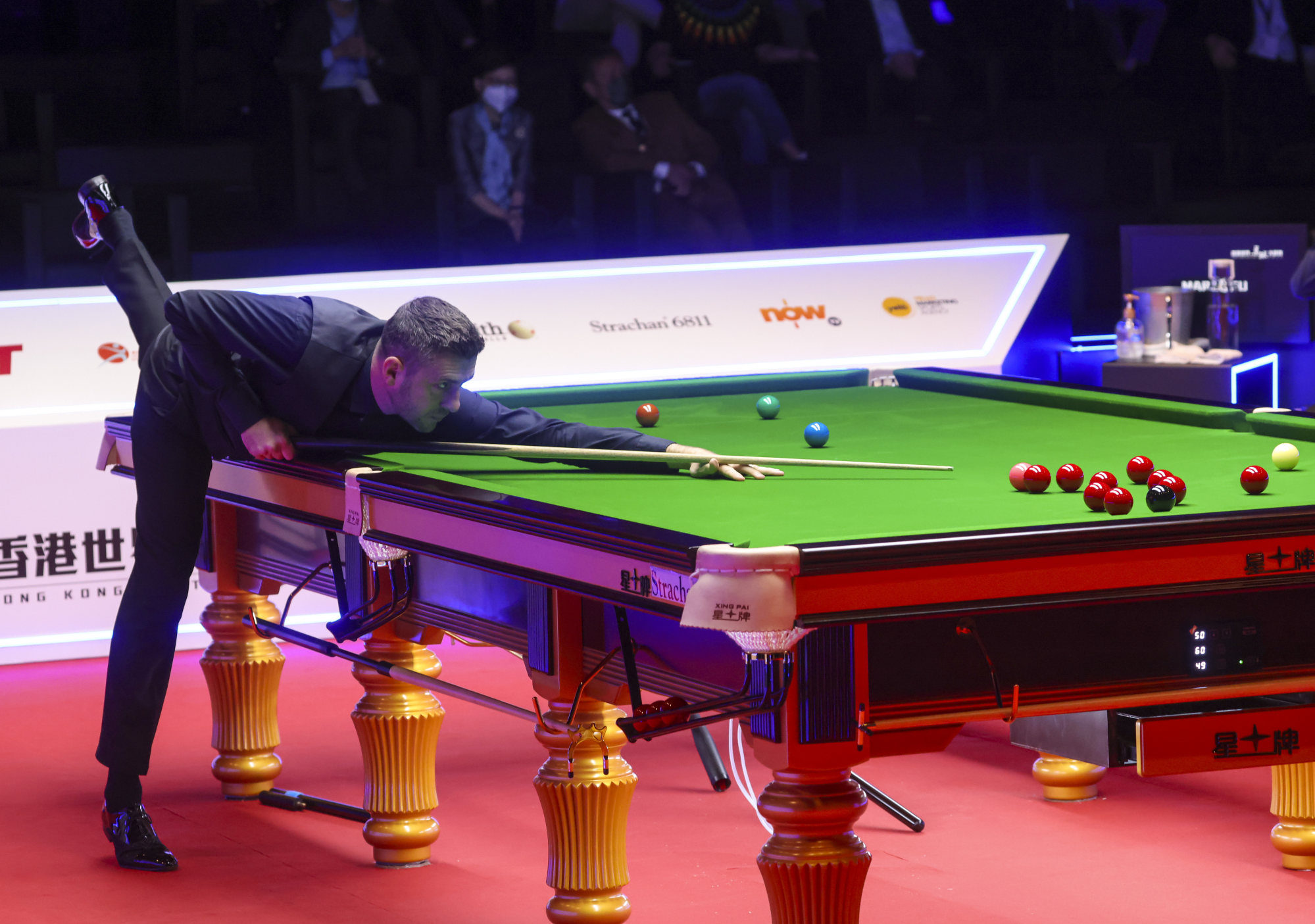 "I'm very happy for Hong Kong people," Fu said. "As a Hong Kong snooker player, I'm very proud for us to organise this event – I think it's the first since Covid. I'm happy to be involved – I didn't think about winning or losing, but I've just beaten one of the best players in the world, so I'm very happy."
If match one offered Fu for thought, the evening's lengthy but enthralling Trump-Higgins clash gave famished punters plenty more snooker to feast on.
Trump had been bewitched by the skyline when he reached Hong Kong on Tuesday, so it was perhaps as well that quarantine rules prevented full immersion in the bright lights before his match was bumped forward a day by Zhao Xintong's positive Covid-19 test and subsequent withdrawal.
At least the rescheduling allowed Trump to sample even sooner the rapturous reception he knew was coming from the Hong Kong public, which he had said on Wednesday "makes you feel more of a star, like in tennis".
He certainly dazzled them alongside Higgins, with whom he had shared memorable World Championship finals in 2011 and 2019.
Higgins was a frame to the good when a 136 break from Trump gave notice of what was to come. A century came in reply from the Scot, who made brisk work of the next frame to lead 3-1.
Three in a row from Trump, including another century, edged him in front, but he lost the next to level it at 4-4. It was Higgins, who had lost his previous seven meetings with Trump, who got over the line.
"In the back of your mind, you know you've got a bad record against him," said Higgins, who tackles Fu next. "I was thinking, 'Here we go again.'"
Returning to the Far East is tapping back into an audience that gave the circuit a shot in the arm when the continent first became a destination.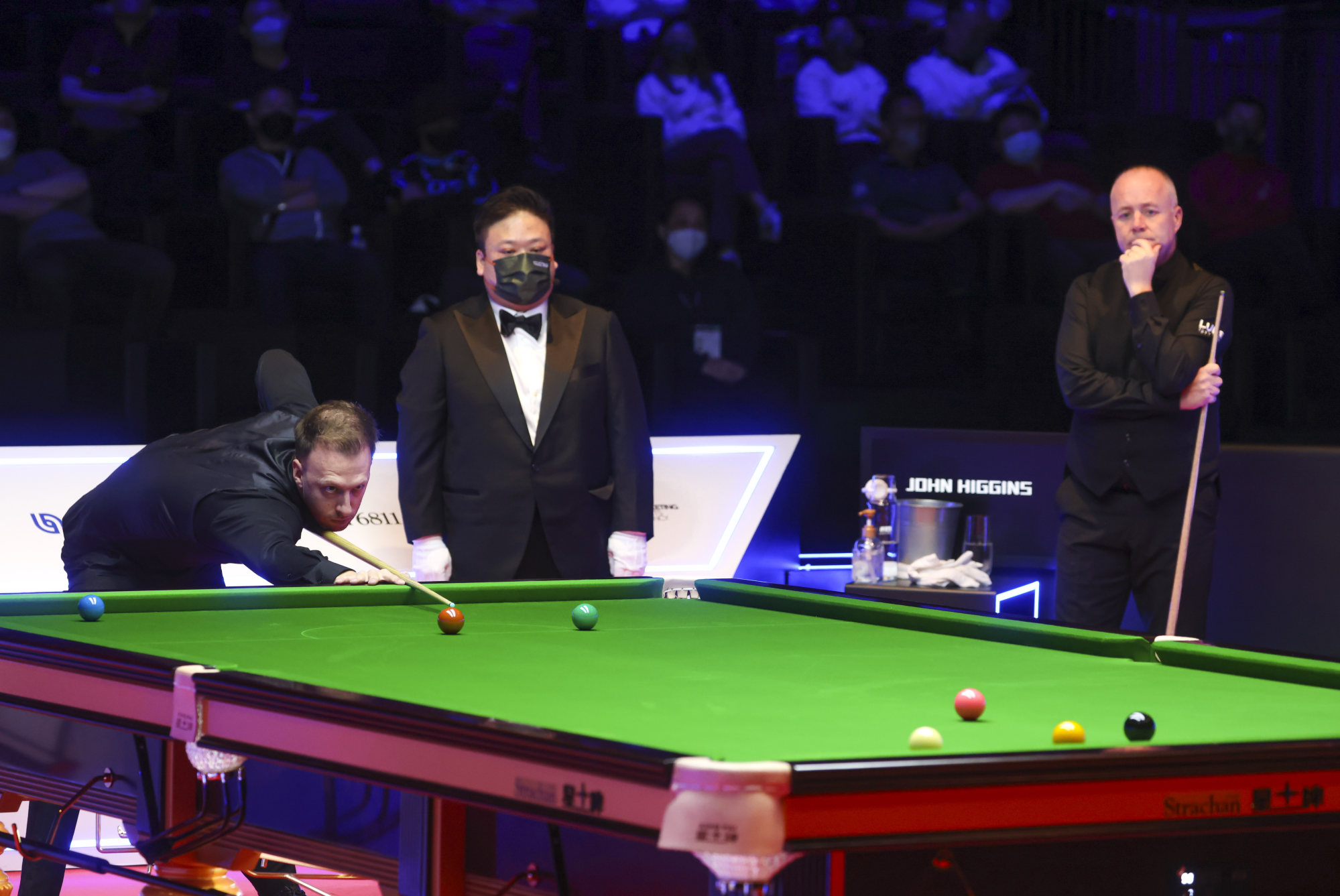 Zhao may be missing, but sharing the stage with Ronnie O'Sullivan on Friday night will be Hong Kong's women's world No 2 Ng On-yee. Before that, Zhao's replacement Mark Williams takes on Neil Robertson – the defending champion, if one can use that term about an event last held in 2017.
"We've seen what it can lead to," Robertson said. "When Ding Junhui came through, we were going to China five or six times a year. It creates different characters for people to relate to.
"For a long time it was British-dominated," the Australian said. "Myself, [Zhao] and [Belgian] Luca Brecel won tournaments last year. That can only be good for our sport."
O'Sullivan has predicted a world champion from Asia before long, brought closer by Ding's breakthroughs.
"Ding's been a big role model, Marco has been a brilliant player and now On-yee," he said. "I'm sure On-yee will have a lot of support here. We've had some practice sessions that have been pretty close."