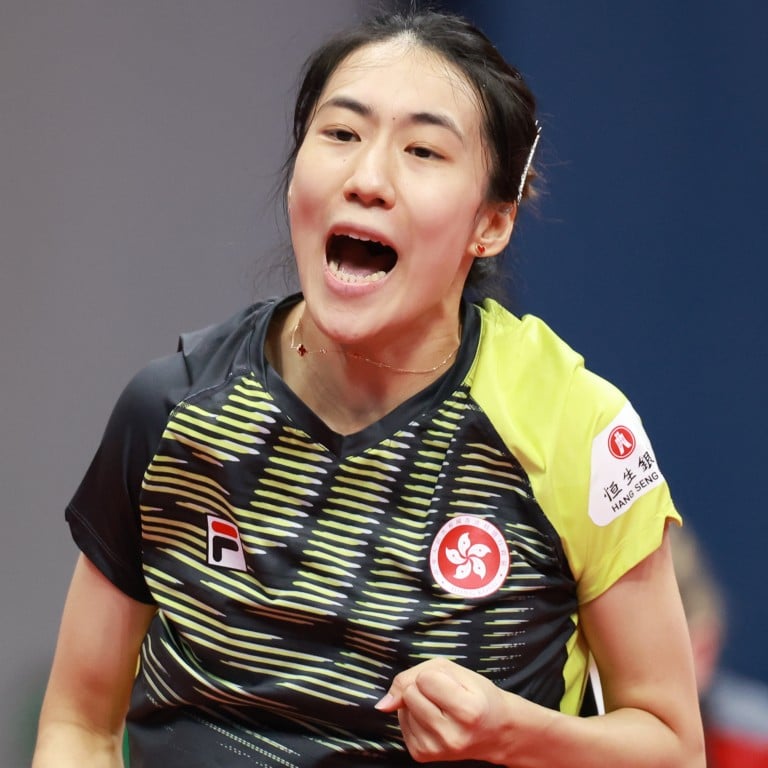 Zhu Chengzhu's magic touch runs out as Hong Kong women crash out in quarter-finals at World Team Table Tennis Championships
Hong Kong lose 3-2 to Germany in Chengdu, with top player Doo Hoi-kem missing out through injury
Zhu suffers first defeat after seven wins at the tournament, but head coach vows she will get more opportunities to shine
Zhu Chengzhu was unable to summon another miracle as Hong Kong crashed out of the World Team Table Tennis Championships in Chengdu on Thursday.
Hong Kong battled hard against Germany, the same team they defeated in Tokyo last summer for an Olympic bronze medal, before exiting in the quarter-finals with a close 3-2 defeat.
Zhu, who had not lost at the tournament in seven matches, suffered a 3-0 defeat by Han Ying in the fourth match, having won two deciders at the Chengdu High-Tech Zone Sports Centre – including an epic rubber in the last-16 thriller against Romania.
Despite the disappointment, the 25-year-old is set to be given more chances going forward, according to head coach Chan Kong-wah.
"We have not had too many tournaments over the last two years and Zhu now ranks close to No 100, which is a big disadvantage to her when the draws are made," he said. "The result here will not count towards her world ranking, but she performed very well.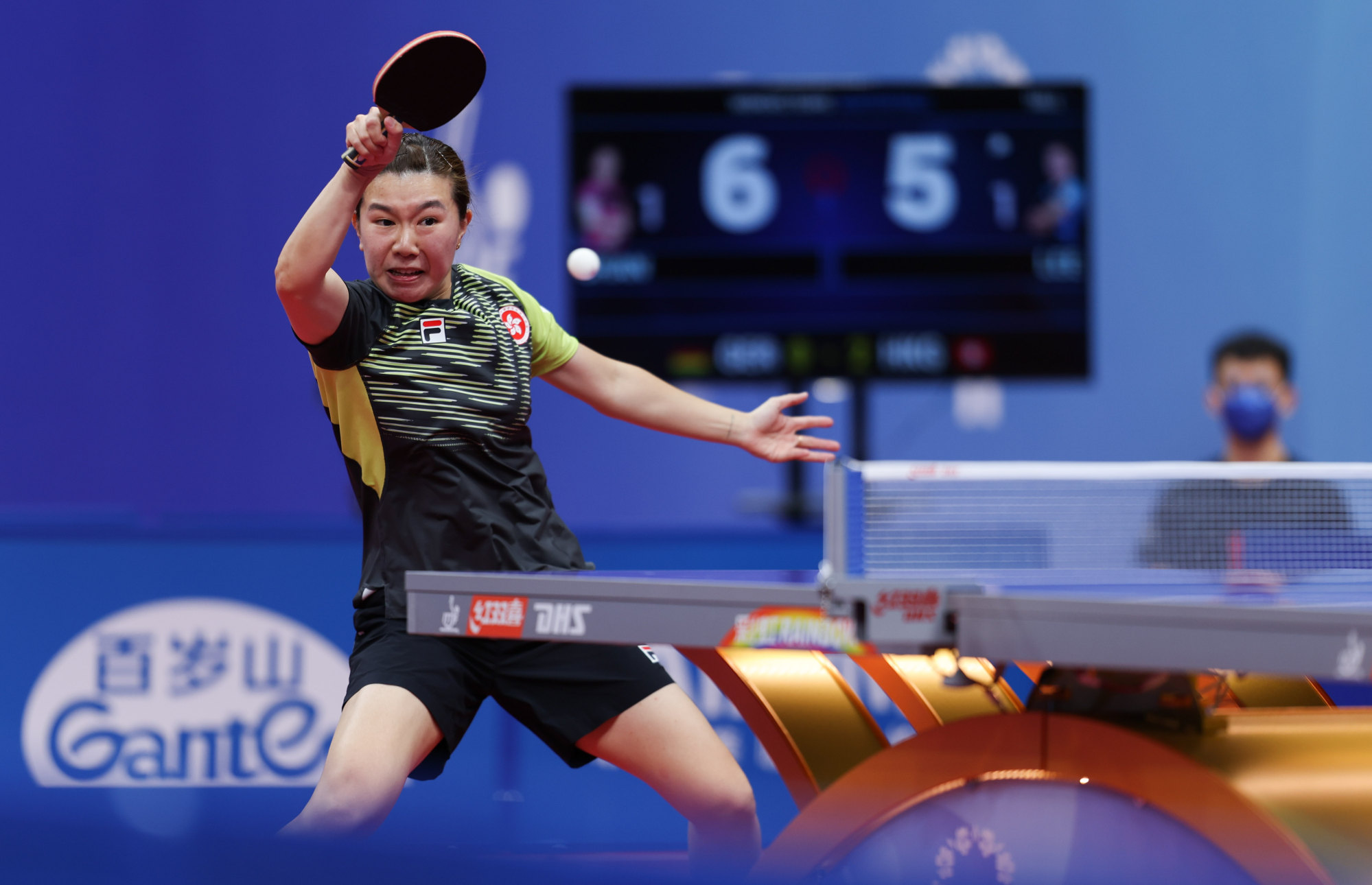 "We will try to find more playing opportunities for her, most likely with tournaments in Europe – especially now we don't have to stay in quarantine after returning to Hong Kong."
Hong Kong were without their top player, the injured world No 7 Doo Hoi Kem, who along with Zhu had been given most of the team's assignments in Chengdu.
Still, the coach apologised to fans for losing the match – and missing out on a medal, with the team having taken bronze four years ago.
"Doo is suffering from tennis elbow, and had to endure the pain during our previous tie against Romania in the round of 16," Chan said. "We were forced to change the line-up which might have affected us."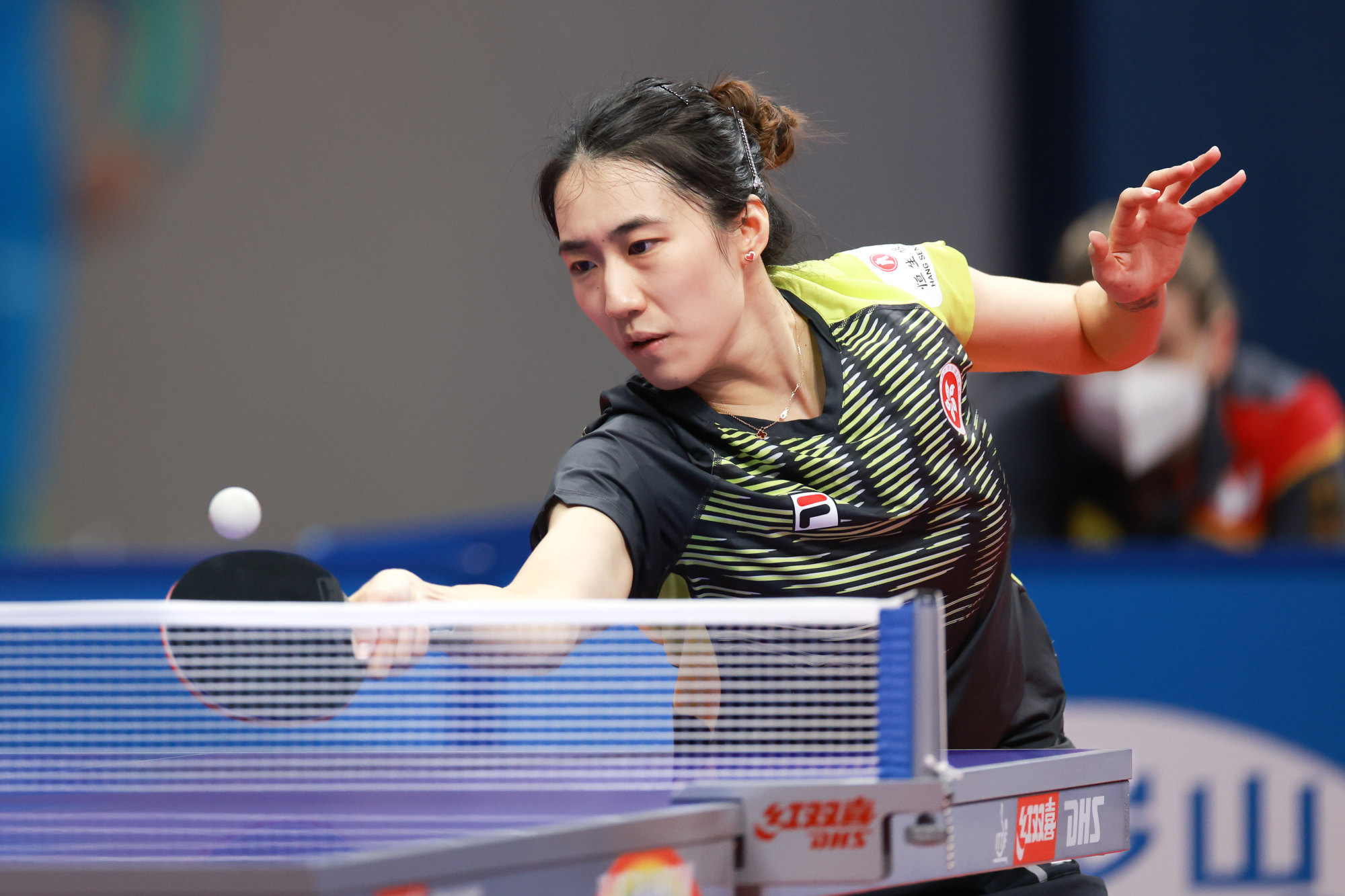 Minnie Soo Wai-yam, who had not played more than one match in any of Hong Kong's previous ties in Chengdu, had to take up the responsibility, with Lee Ho-ching playing the third singles contest.
Still, Hong Kong got off to a flying start with Soo and Zhu giving them a 2-0 lead. Soo drew first blood for Hong Kong, beating Han 3-1 (7-11, 11-1, 11-9, 16-14) in the opening match of the best-of-five tie. Zhu followed up with her own 3-1 (11-3, 11-5, 13-15, 11-5) victory over Nina Mittelham, the world No 14.
But then the Germans, headed by world No 8 Han, fought back fiercely, taking the next three matches in a row for a hard-earned victory.
World No 20 Shan Xiaona beat Hong Kong's Lee 3-1 (13-11, 5-11, 12-10, 16-14) in the third match, before Han saw off Zhu 11-6, 11-3, 11-8 in straight games. Mittelham then wrapped up the match for the Germans with a 3-1 (9-11, 13-11, 11-5, 11-5) win over Soo.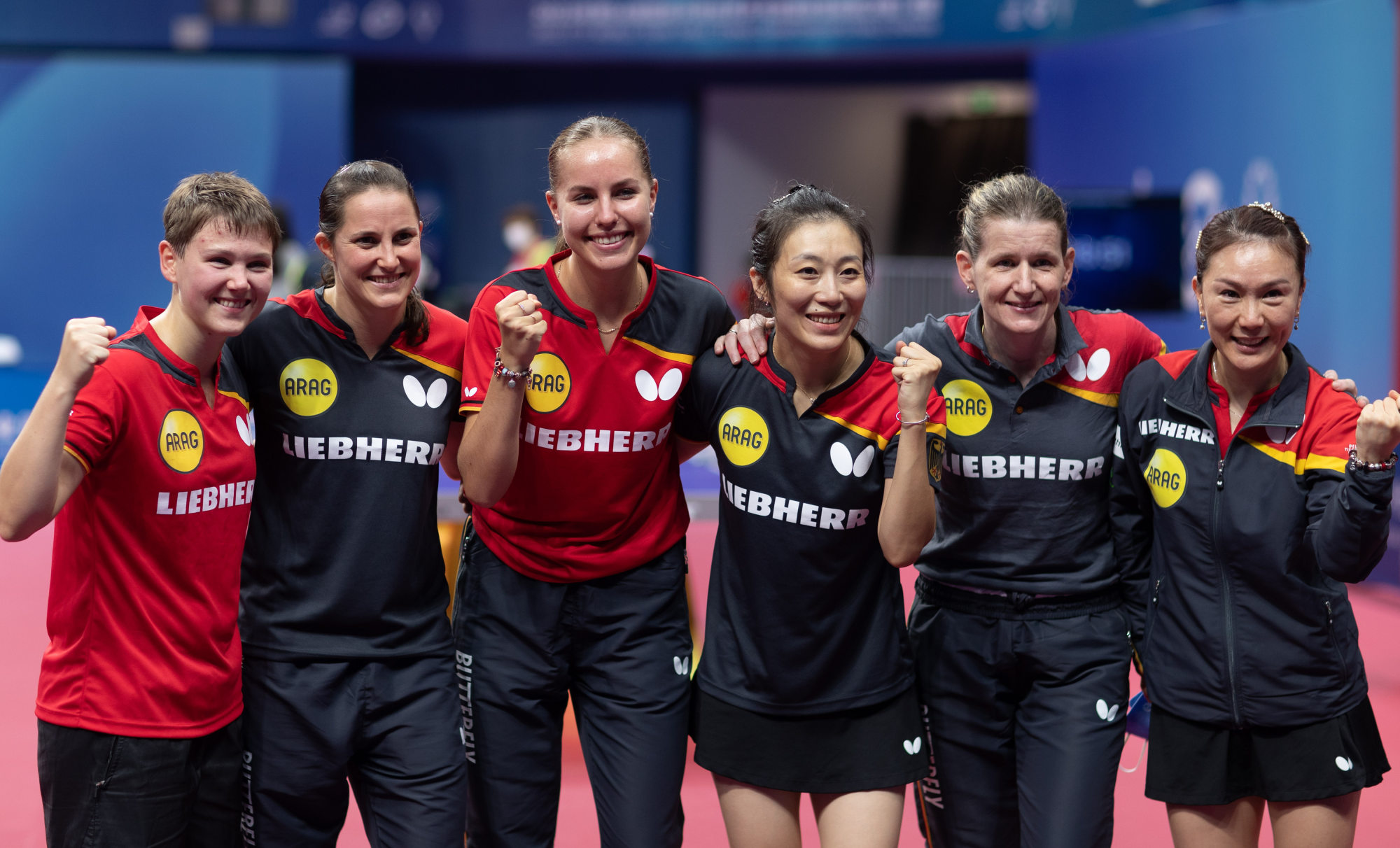 Hong Kong still have hope in the men's event, with the squad set to take on South Korea in the quarter-finals on Friday.
"We need a miracle to beat the Koreans," Chan said, however. "Our boys must keep cool heads so they can surprise the Koreans, but of course this will not be easy. We have not reached this stage for a long time, but we will definitely give our best to win a medal."
All four teams who reach the semi-finals will be guaranteed a medal, with no bronze medal play-off at the tournament.
Hong Kong last won a men's team medal at the 2008 Worlds in Guangzhou when they finished joint-third with Japan.