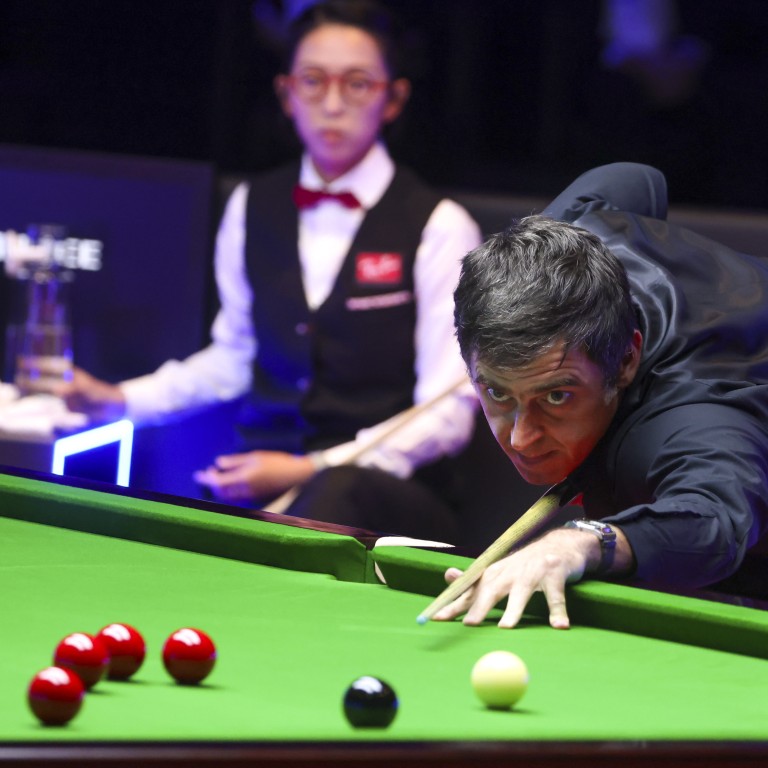 Hong Kong Masters: biggest ever crowd turn up volume for Ronnie O'Sullivan, after Mark Williams struggles to stay awake
Local favourite Ng On-yee beaten but supreme O'Sullivan puts on a show for the Hong Kong Coliseum
Williams 'just trying to keep eyes open' as he tests Neil Robertson within hours of landing as Zhao Xintong's Covid stand-in
After the warm-up acts, the main event. Ronnie O'Sullivan and Ng On-yee got the Hong Kong Masters into full swing on Friday evening, drawing a crowd of over 5,000 to set the
world record that had been forecast
.
O'Sullivan had begun the week tentatively trying beginner-level Cantonese at Ng's direction in their hotel, but was far more assertive as he gave a snooker demonstration for the Hong Kong Coliseum to progress to a semi-final with Neil Robertson.
If
the previous day
, with its sparser audience and players' complaints of feeling cold, resembled a party that had yet to get going, there was more riding on this last quarter-final between the home contender and the best there's ever been.
The women's world No 2 threatened to run away with the first frame when O'Sullivan potted the white from his break-off. It was an insect on the table, rather than "the Rocket", that broke her focus, a missed red offering O'Sullivan a way in. He fluffed a pink, but barely missed again all night.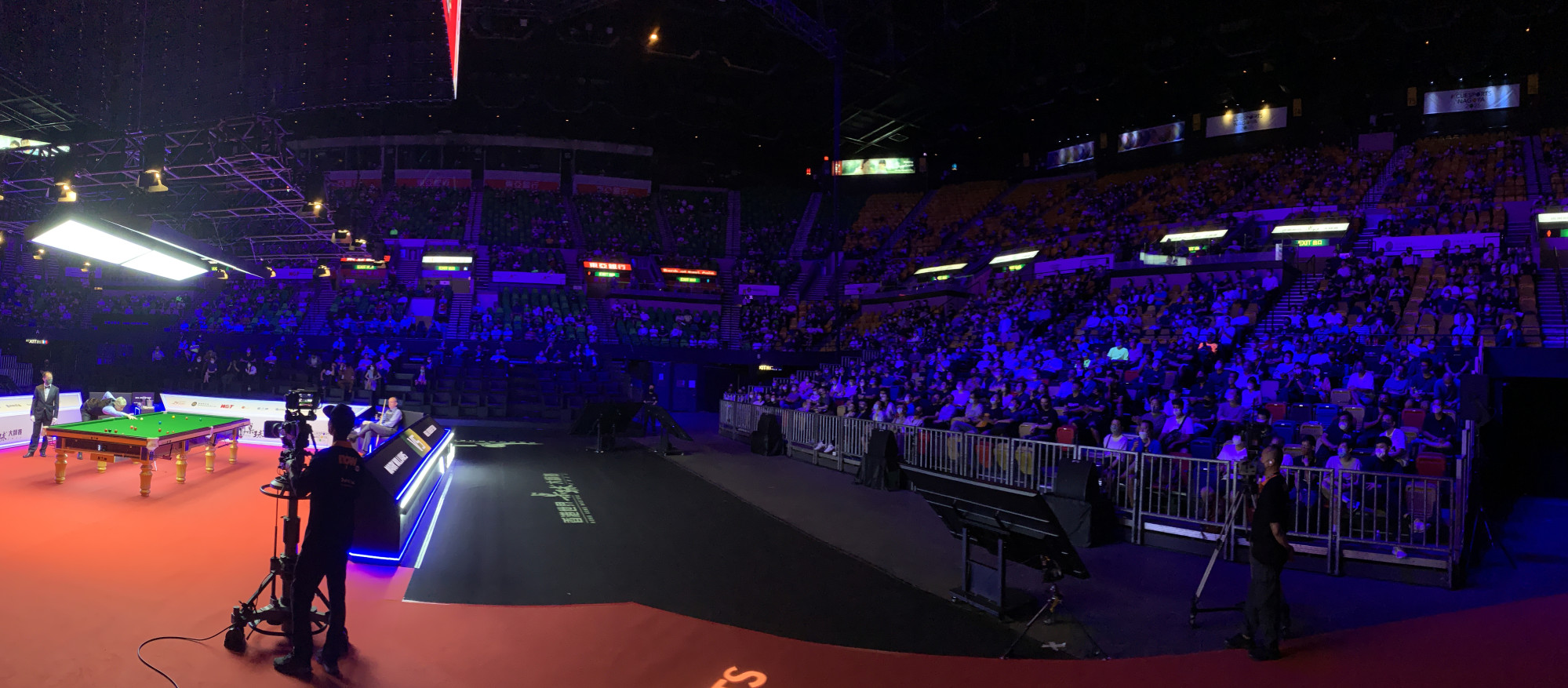 When Ng rattled a red in the jaws with the pack split in the third frame, the game was up, and it was 5-0 to O'Sullivan in the blink of an eye. Ng had, however, been the first to raise the decibels in the vast arena, which no longer looked outsized.
"It was touching, very emotional," she said. "When you know so many are coming to support you, it's a motivation."
Loyalties were, inevitably, split. "I'm used to having a fair share of the crowd, so even though On-yee had fantastic support, I did too," O'Sullivan said.
By then, Mark Williams was hoping to be boarding a plane home to Wales, having landed in Hong Kong only that morning. He was still getting his bearings in the afternoon match after a last-minute flight to
replace the Covid-hit Zhao Xintong
, yet gave Robertson a surprisingly stern test. He even started with a century.
Following a whirlwind 24 hours, Williams had done little more than unpack his tux before striding out into the Coliseum. "I was having breakfast when I got the call," he said. "I hadn't practised."
Cereal consumed, he went for a Covid test, then to the airport where he was tested again, caught a 13-hour flight, was tested a third time in Hong Kong and arrived having had "about three hours' sleep in two days". "It was decent prize money and I had to come and give it a go," he added. "If there's a flight home tonight, I'll try to get on it."
He announced his arrival with a break of 133 – a start Robertson later termed "incredible" – but was "just trying to keep my eyes open". Robertson replied with a ton of his own, and they traded frames to reach the interval at 2-2.
A 140 break from Robertson, the highest here so far, put him in front, and the Australian did not blink, taking it 5-3. His meeting with O'Sullivan will be a repeat of the 2017 Hong Kong Masters final, which he won. Marco Fu Ka-chun plays John Higgins in the first semi-final.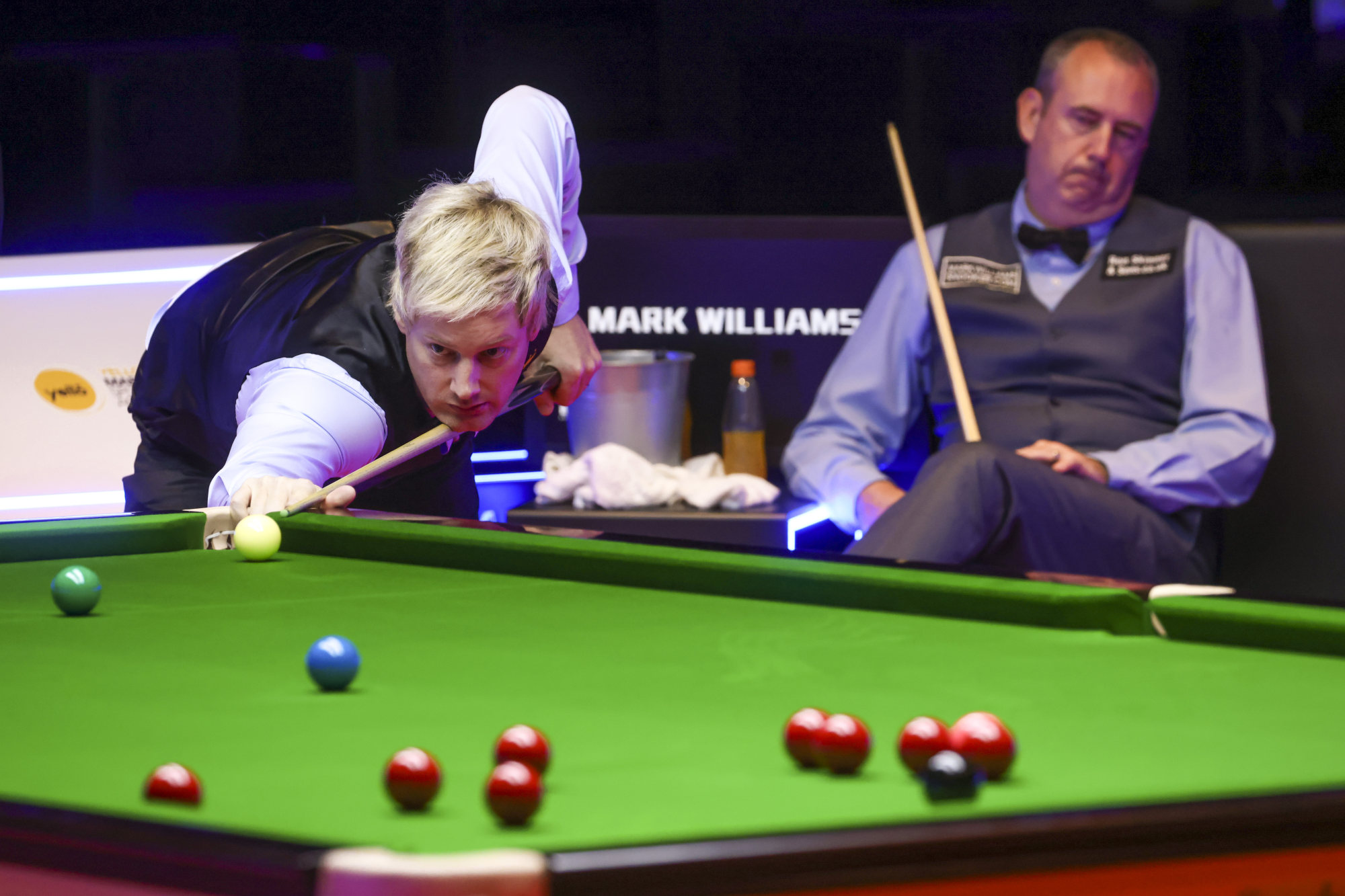 "It was never quite on for a 147, but if a player spots a chance to do it, they'll want to, in front of this big crowd," Robertson said of his 140. "We want to put on something special for the fans and I'm sure Ronnie will be giving it a good go."
He will find out on Saturday.