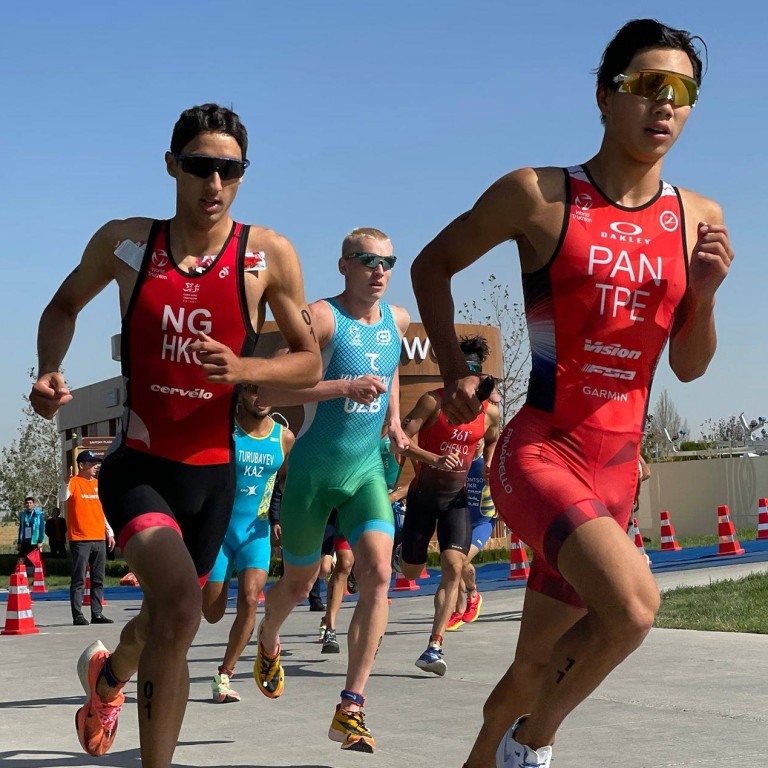 Hong Kong's triathletes run out of gas as fatigue sets in at 2022 Asia Cup Samarkand
Head coach Andrew Wright admits squad are tired after back-to-back competitions, with city's podium streak coming to an end
Jason Ng Tai-long records Hong Kong's best result, finishing seventh in the men's competition in Uzbekistan
Hong Kong's triathlon podium streak came to an end on Saturday in Samarkand, owing largely to the fatigue caused by back-to-back competitions.
Having won silver in the Asia Championships mixed team event in Kazakhstan on September 18, the city's squad have since raced in two 2022 Asia Cup events, including this weekend's.
Jason Ng Tai-long recorded Hong Kong's best result, finishing seventh in the men's competition in Uzbekistan.
"The field was slightly stronger and our athletes were slightly fatigued from last week," head coach Andrew Wright said.
"We don't usually race back-to-back but with Covid still impacting events we had no choice, as there haven't been many events on. Racing back-to-back is something we will avoid in the future as 2023 looks to be much more structured with fewer interruptions."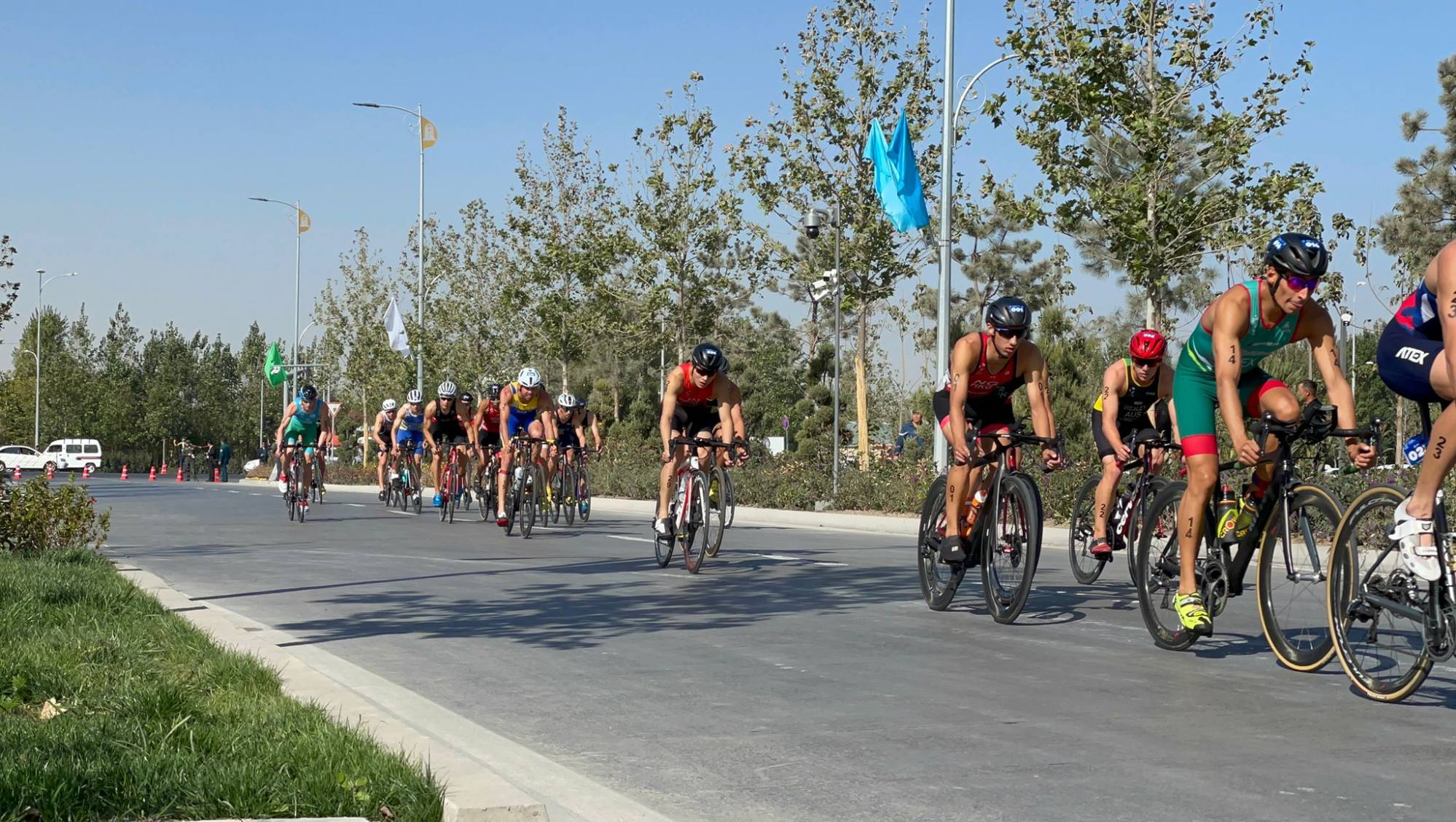 The 22-year-old Ng finished third at the Asia Cup in Aqaba, Jordan, last week and appeared to have little left in the tank for Samarkand in a field of 40 elite men, with teammates Wong Tsz-to and Oscar Coggins finishing 15th and 24th, respectively.
Bailee Brown finished 11th out of a field of 23 elite women.
"Jason still got good Olympic points in this race, and Oscar is clearly not well, which we'll look into when we get back," Wright added.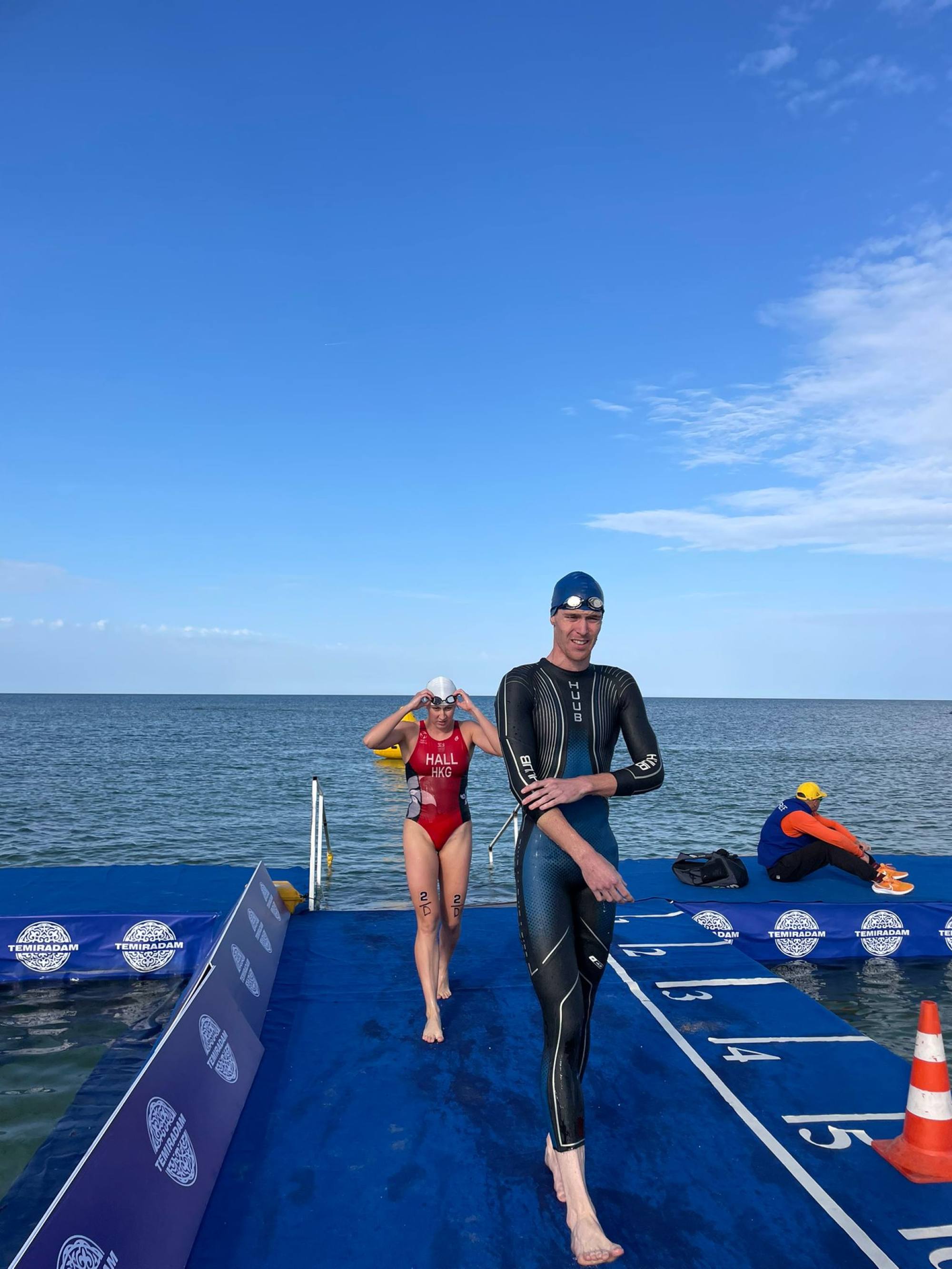 The 23-year-old Coggins, a Tokyo Olympian, suffered from food poisoning during the regional championships last month. He was forced to withdraw from the individual event, but went on to win a mixed relay silver medal the next day with teammates Ng, Hilda Choi Yan-yin, and Charlotte Hall.
"It's great to finally get [2024 Olympics] points on the board for some athletes," said Wright. "Consistency will be very important going forward to qualify for Paris.
The team will arrive in Hong Kong on Sunday to recharge before travelling to Miyazaki, Japan, for a World Cup event on October 29, meaning most the city's elite triathletes will miss the Hong Kong Championships in Tai Mei Tuk this month, where there will be 300 participants.