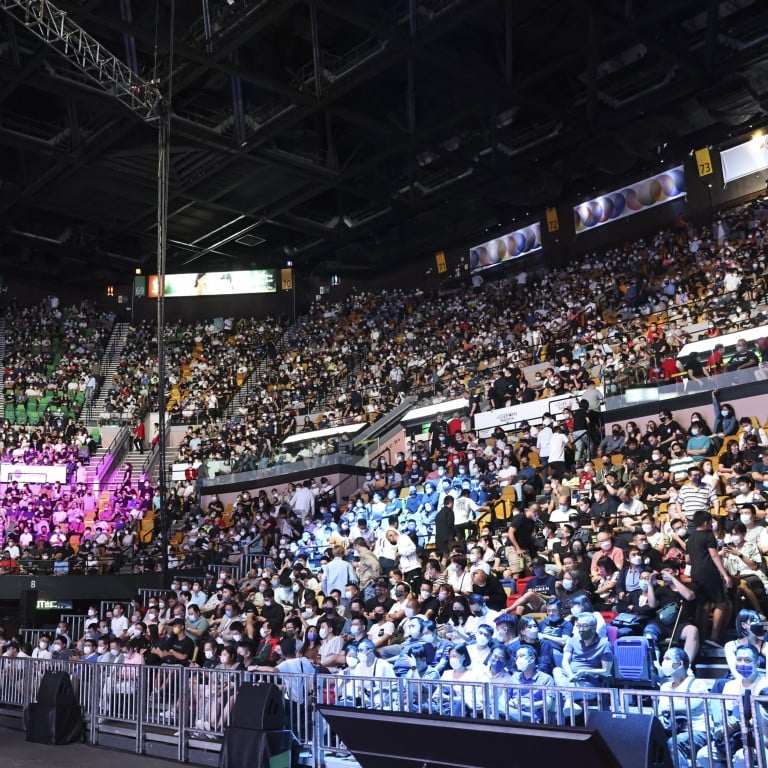 Covid scare, no food, masks but tears of joy: what snooker Masters tells us before Hong Kong Sevens
Hong Kong Masters proceeds in front of record-breaking audiences, though with eating outsourced to McDonald's
Its handling of Zhao Xintong's Covid-19 infection differed from the approach that turned the city's recent badminton championships into a farce
Seven
absorbing sessions
, more than 20,000 spectators in total, one 147, a rather high-profile Covid-19 case and zero calories: the numbers tell a story of the
Hong Kong Masters
, for good or, in the case of Zhao Xintong, ill.
It is a story of interest to Covid-watchers, China-dwellers and Hong Kong Sevens ticket holders, because the Masters was a staging post, a step forward for sport in the city, and one embraced by a snooker-mad and event-starved public.
There was a wobble, with the withdrawal of Zhao after he
tested positive for Covid-19
on arrival. But the first major international sporting occasion here in three years showed what can be achieved, and what remains to be done.
The sight of local snooker officials shedding tears of joy backstage in the moments after
Marco Fu Ka-chun's 147 break
on Saturday was one of vindication and relief. By the end, the event looked like the million dollars it was stumping up to the winner.
Money-spinner, but no dinner
The recommendation was to pop down the road to McDonald's, where queues of 50 or more orders showed the folly of trying to feed a small stadium at a railway station kiosk – a situation that at the Sevens will be left to Deliveroo and Foodpanda.
Amid no little noise made about reviving the economy, it limited the potential takings for local vendors as well as snooker in Hong Kong, which is set to lose half of its public funding in April.
A case for easing Covid rules?
Which brings us to the Covid patient. There were concerns that the "0+3" exemption made for the players to access the venue could backfire, or merit criticism, after Zhao's positive test.
Marathon and trail runners who pass PCR tests yet have had their events
cancelled or compromised on safety grounds
may have been raising eyebrows. As so often where Hong Kong sport is concerned, something is a Covid risk until it is in someone's interest to say that it isn't.
It was more a case of lifting eyelids for Zhao's replacement Mark Williams: after three Covid tests in 24 hours and fewer hours' sleep, he played and lost a match he knew he couldn't win, and flew out of the city 12 hours after landing. Rugby officials, who say
teams must withdraw from the Sevens
if they have five infections, may have been taking note.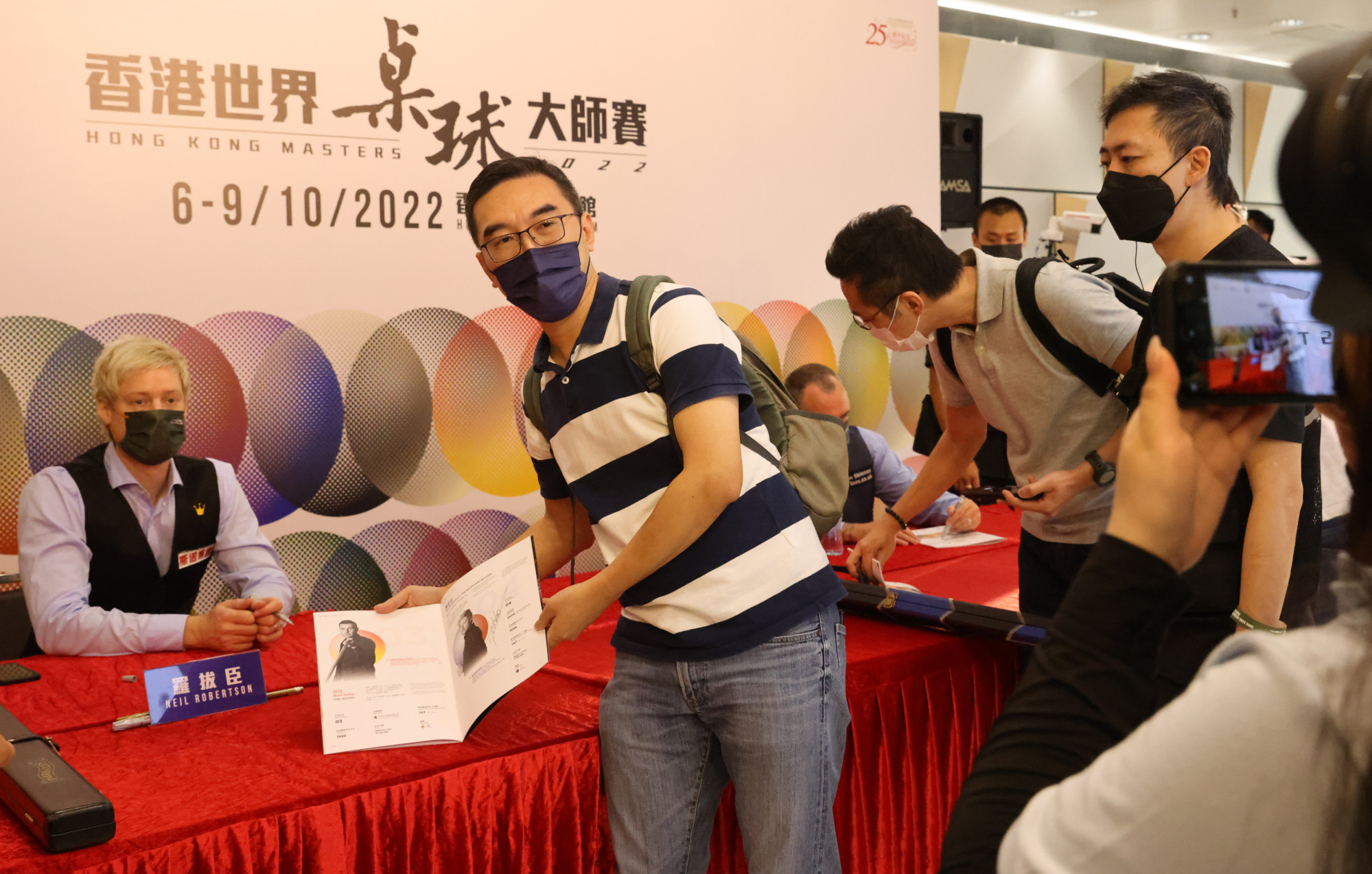 While the blameless Zhao was isolating in a hotel, there was no repeat of the farce at the recent Hong Kong Badminton Championships, when testing and close-contact tracing
eliminated nearly all of the competitors
. Players who were close contacts of Covid-ridden Zhao even took part in autograph sessions face to face with the public.
That the Masters show went on unabated was a good look for the tournament, and for Hong Kong. It could even catch on.
Grand claims are made about sport's capacity to unite people, bring about world peace and the like. In this instance, snooker, of all things, may just have shown a lead.