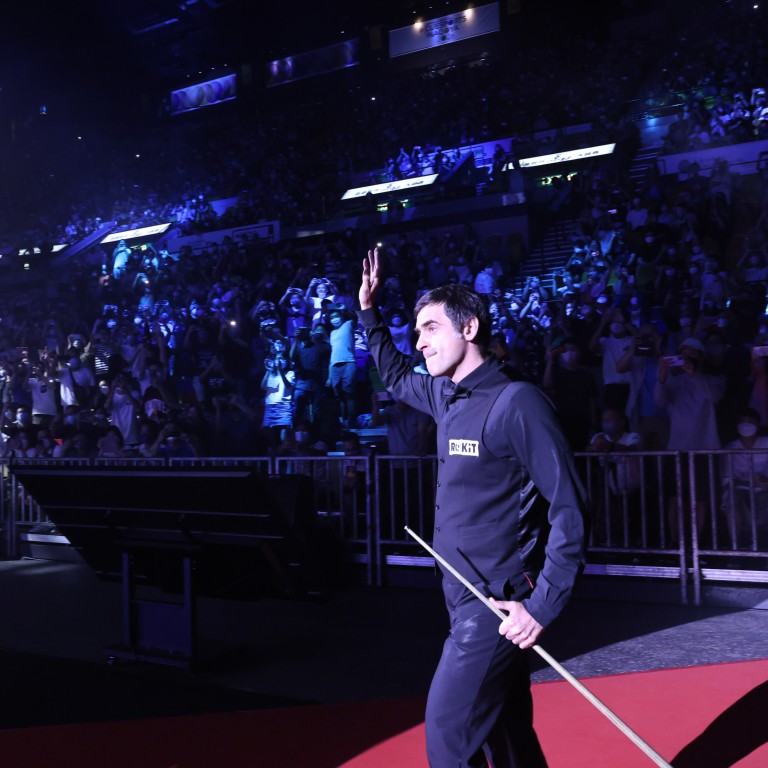 Hong Kong Masters: Ronnie O'Sullivan says it 'changed snooker', Marco Fu says it revived his career
'There's a new benchmark,' world champion O'Sullivan says as he reflects on Hong Kong event, in which he beat Fu in the final
Fu reveals his future plans after Masters in his hometown puts him back on the big stage, having slipped down the rankings during the pandemic
Ronnie O'Sullivan has declared the Hong Kong Masters to be the "new benchmark" in snooker and told organisers of British tournaments they should aim to replicate it.
The seven-time and reigning world champion
claimed the Hong Kong title
on Sunday by defeating local star Marco Fu Ka-chun, but was equally keen to celebrate the statement made by Hong Kong and his sport.
World-record crowds
three days running at Hong Kong Coliseum, culminating in over 8,000 for Sunday's final, created an atmosphere that wowed the players, who O'Sullivan said "thrive on having fans in the venue".
"It's probably the best tournament I've ever played in," he said. "This tournament has just changed snooker. Now there's a new benchmark.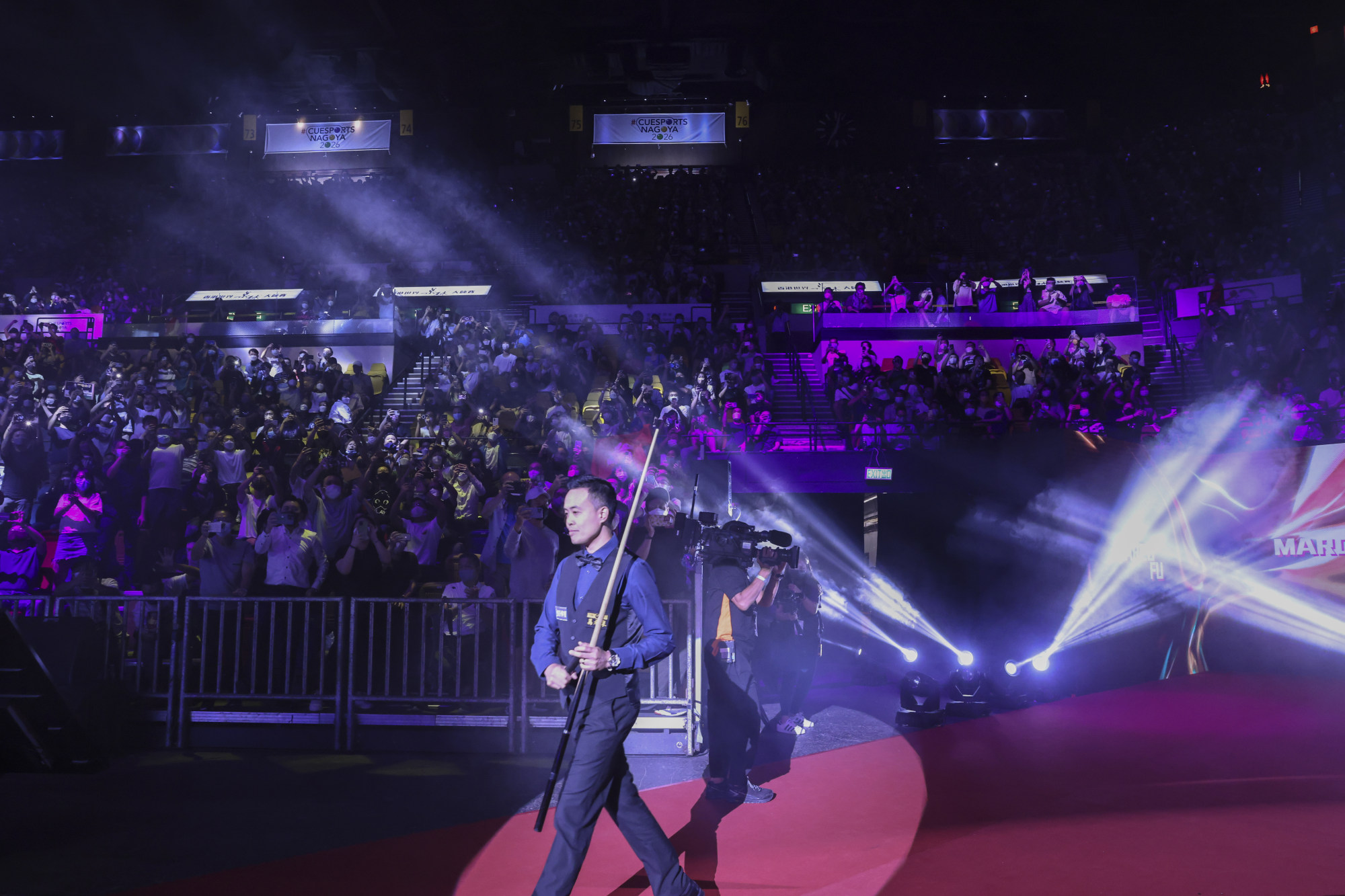 "[Hong Kong] has shown what you can do with an event. If you have good promoters who make local people aware it's on, you can see the number of people who love snooker.
"Everybody's got to up their game. The events are never going to be as good as this, but at least try to aim for it. I think we need to be getting bigger crowds, better venues."
O'Sullivan praised the ambition of the organisers and had harsh words for those running the sport in his home country, saying the Hong Kong event had altered the landscape.
"The [Hong Kong Billiard Sports Control Council] have had a massive involvement, and the Hong Kong Jockey Club," the world No 1 said. "I think in the UK, they maybe get a bit lazy and are just happy for it to be on TV. Sometimes you're playing in front of 30, 40 people and it's really difficult to get motivated. You need to feel the energy from the crowd.
"Maybe they can look at this, see what's possible, and it might stop people getting a bit comfortable. Maybe they've got a bit lazy over the years."
Intent on playing in some of those tournaments is Hong Kong's Fu, who said his hometown Masters had revived his career. Having fallen to 100th in the world rankings on account of his lack of action during the pandemic and an eye problem before that, Fu beat Mark Selby and John Higgins, further igniting interest in the event.
And having gone 10 matches without so much as an ordinary century break, Fu won his knife-edge semi-final with Higgins with an
extraordinary 147 maximum
that will be talked about for years.
"This has been a very valuable experience for me to get my form back to where it was a few years ago," Fu, 44, said. "I was able to use this, playing against the best players at the best venue in the world, to test myself and see where my game is at.
"Overall it's been a very positive week for me. I lost to the best player in the world but I refuse to be disappointed. To make a 147 is something I'll never forget. Hopefully I can use this as a platform for the rest of the season."
Fu plans to go to the UK this month and base himself there until Christmas, playing in the UK Championship and English Open. O'Sullivan was quick to back him to re-establish himself.
"Marco is a top player – a top-eight player, easy," he said. "He scores well, he plays well under pressure, he's won tournaments. He was very close to winning the world title but came up against Selby [in the 2016 semi-final]. If he won that, he would probably have won the title.
"He's going to be around for a long time, another 10 to 15 years if he wants to. He's also a great ambassador for Hong Kong. No one has a bad word to say about Marco. He represents Hong Kong snooker and Hong Kong people very, very well."