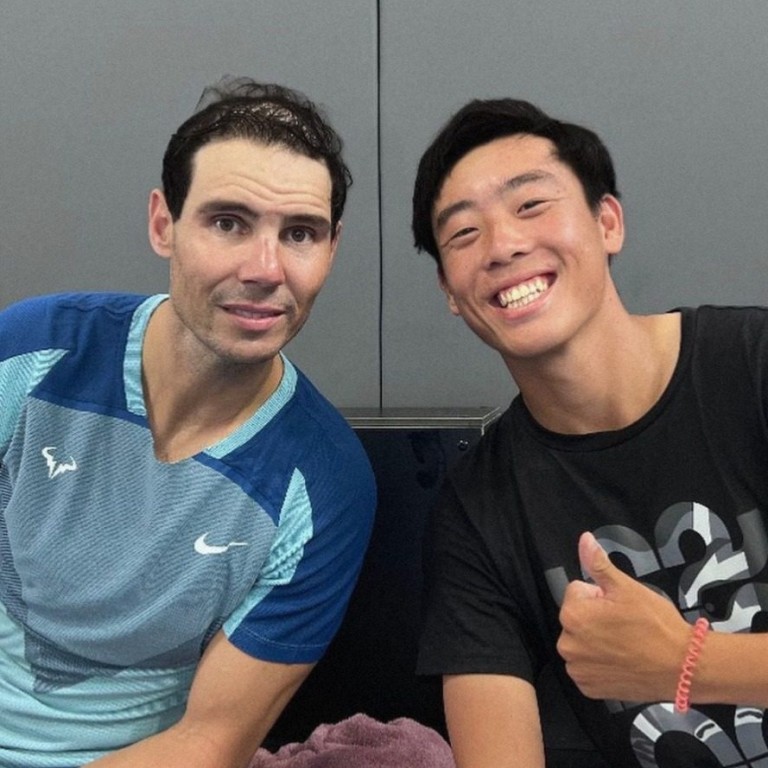 Rafael Nadal hits with Coleman Wong – next Hong Kong's Davis Cup star wants to play against him
The teenager is based at Nadal's academy and this week got to practise with the man himself, who he calls 'my idol'
Hongkonger, who won the boys' doubles at 2021 US Open and 2022 Australian Open, rose in the singles rankings after two semi-finals in Vietnam this month
Hong Kong's two-time junior grand-slam title winner and Davis Cup star
Coleman Wong Chak-lam
has fulfilled a dream by practising with his idol Rafael Nadal, and said he wants to fulfil another by playing against the Spaniard.
Wong spent three hours training in Spain with Nadal, winner of a record 22 men's grand-slam singles titles, as he prepares to play in two tournaments in Indonesia.
The 18-year-old returned to his base at Nadal's academy in Mallorca after a fortnight in which he won a doubles title and reached two singles semi-finals in Vietnam.
And he was overjoyed to learn that he would be able to hit with Nadal personally on Tuesday.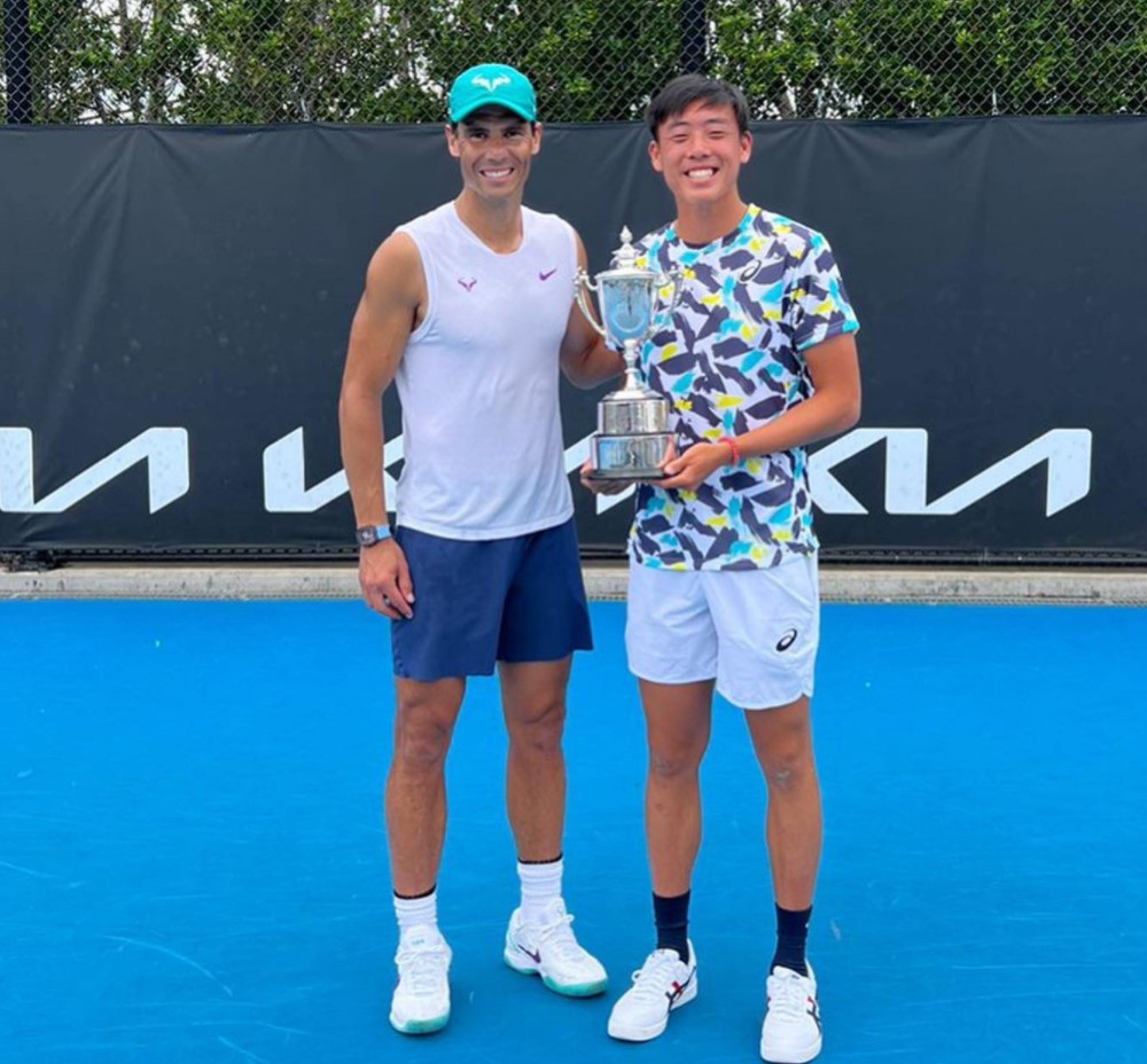 "Very grateful and honoured to have trained with my idol," Wong wrote on Facebook. "It's not every day you get this opportunity."
"The way he hits every ball is perfect," Wong told the Post. "He is my idol and he is the reason I picked up a tennis racket. I wish I could play against him one day."
Wong has set himself a goal of reaching the world's top 350 by the end of the year. Having been ranked No 1,032 in singles and 976 in doubles when he joined the men's circuit, he finished the Vietnam events at 853 – a career high – and 969 respectively.
He knocked out some higher-ranked players in two ITF Vietnam's M25 events, but was beaten in singles semis by Taiwan's 380th-ranked Hsu Yu-Hsiou and Vietnam's 270th-ranked Nam Hoang-Ly.
But Wong claimed a doubles title alongside partner Tomohiro Masabayashi of Japan last weekend when their opponents withdrew from the final with injury.
"Had a lot of fun playing these two weeks of pro tournaments here in Vietnam," Wong wrote on Facebook, "reaching both weeks' semi-finals in singles and getting my first 25K doubles title. Can't wait to be back."
Following his stint in Spain, Wong will play in back-to-back 25K tournaments in Jakarta at the end of the month.