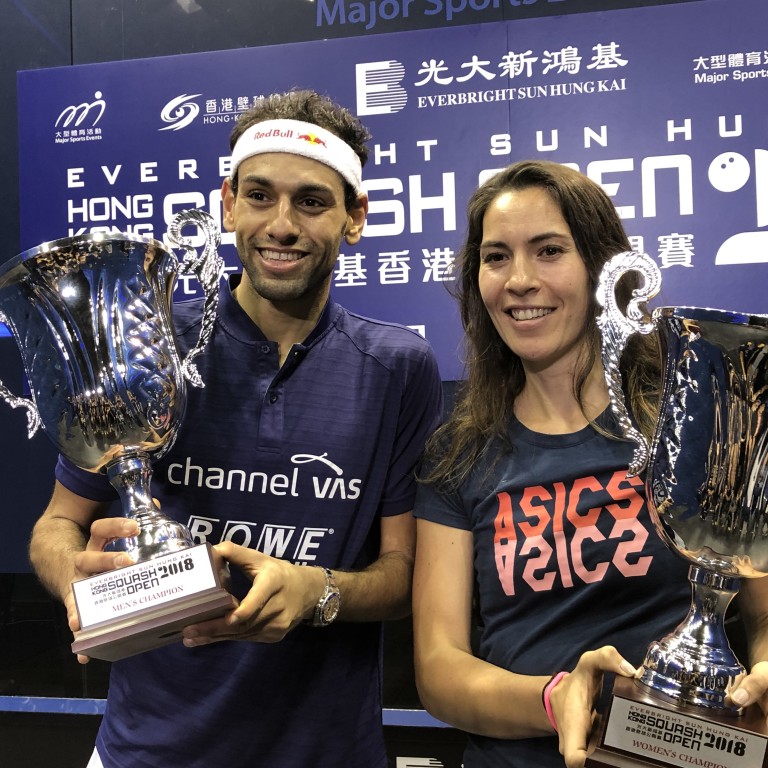 Government grants Hong Kong Squash Open an exemption, players free to visit venue during Covid-19 restrictions
World's top squash players return to Hong Kong Open in November after three-year absence, with details confirmed for platinum tournament
Keeping players in Covid-19 'bubble' no longer required, with exemption allowing them to access playing and training venues immediately after arrival
The world's top squash players are to return to Hong Kong next month when the city's renowned tournament goes ahead after a three-year absence.
Plans to stage the Everbright Securities Hong Kong Open, a platinum event on the world circuit, were last month in peril with the government yet to approve it and organisers saying time was running out. But the easing of quarantine rules revived their hopes and details have now been confirmed.
Keeping players in a Covid-19 "bubble" will no longer be required when the event takes place from November 28 to December 4, with the government granting an exemption from the restrictions for incoming travellers to allow them to access playing and training venues immediately after their arrival.
Normally, arrivals would be forbidden to enter sports venues, among other premises, under the "0+3" rules, which entail three days of medical surveillance with limited movement around the city.
The event – the third stop on an Asia leg of the tour, with Singapore and Kuala Lumpur preceding it in November – will be held at the Squash Centre in Central, with a glass court set up at the nearby Hong Kong Park Indoor Sports Centre for the quarter-finals stage.
The US$340,000 tournament will feature nine of the world's top 10 male players and seven of the top 10 women – as well as Hong Kong's leading stars – in each of the 48-player draws. The men's and women's world No 1s, Paul Coll of New Zealand and Nouran Gohar of Egypt, will lead their respective draws.
Defending champions Mohamed ElShorbagy – a four-time winner and the men's world No 5 – and Joelle King of New Zealand, also ranked fifth, will both return.
Hong Kong will be represented by three male and three female players, headed by Henry Leung Chi-hin in the men's draw and Tomato Ho Tze-lok in the women's.
World No 6 Tarek Momen of Egypt will be the only player missing from the men's top 10, while Americans Amanda Sobhy and Olivia Fiechter – the women's world Nos 4 and 9 respectively – will be absent from the draw, along with Sarah-Jane Perry, the world No 7 from England.
The star-studded fields are likely down to the relaxation of hotel quarantine measures in Hong Kong – though organisers had already been arranging a "closed loop" system with the government.
"We planned to set up a 'safety bubble' for all of the players so that they didn't need to stay in hotel quarantine, but this is no longer required," said Emily Mak, executive director of Hong Kong Squash.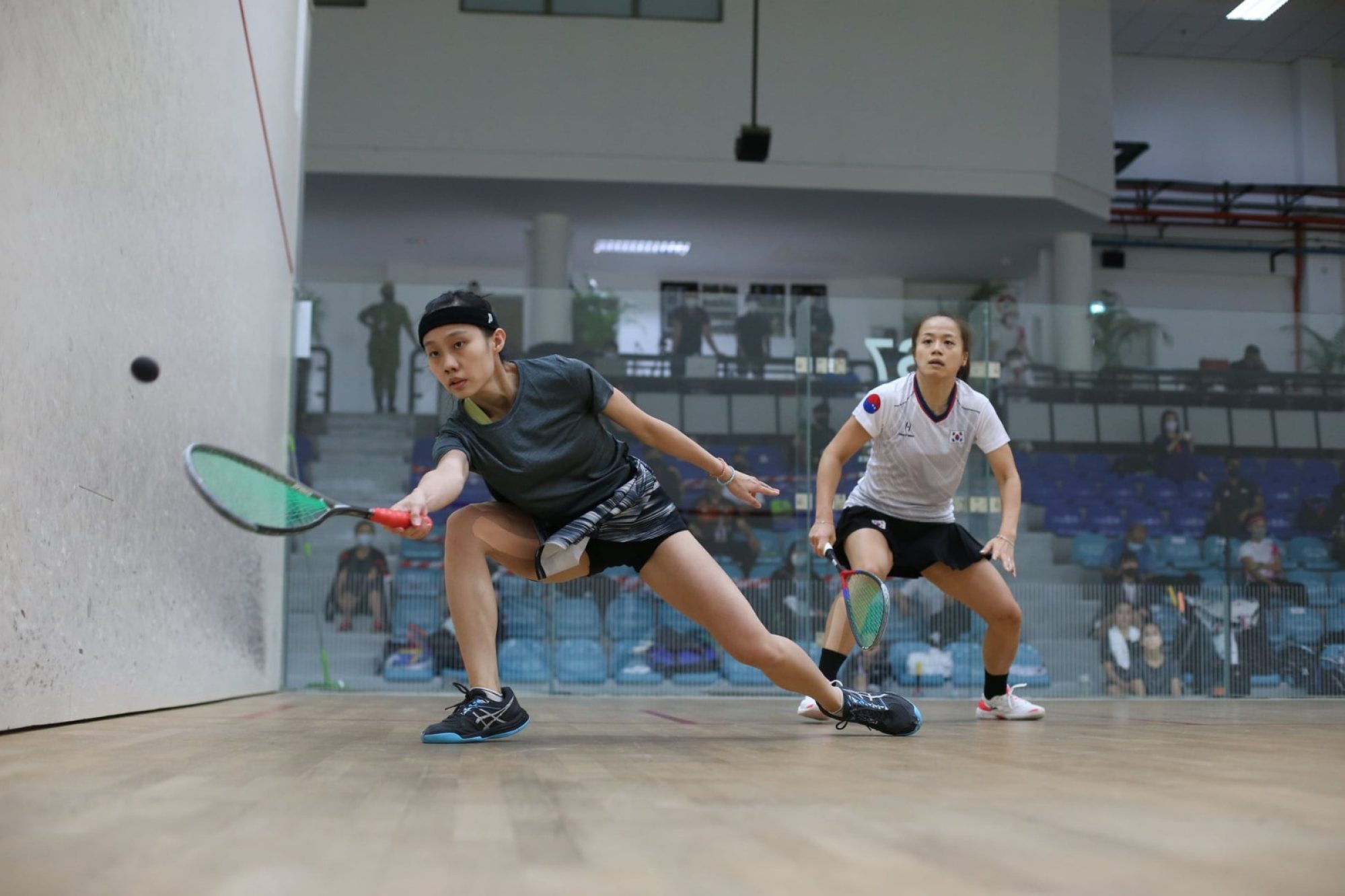 "Of course, it's good news for the organisers as none of the players would have liked to stay in quarantine, and setting up a safety bubble would have brought a lot of logistical problems.
"Fortunately when we were about to start the entries for the draws earlier this month, the government introduced its new Covid-19 measures, which made our work easier."
According to the official, all overseas players have been given a government exemption that allows them to enter the Central venue for training immediately after their arrival. They can also eat at designated areas in their hotel.
Under normal circumstances, overseas arrivals have to undergo medical surveillance for one week, and are subject to restrictions for the first three days, which means they cannot enter most entertainment venues including sports complexes and restaurants.
Instead, the players will need to undergo an additional PCR test on day one after their arrival, on top of the three other testing days.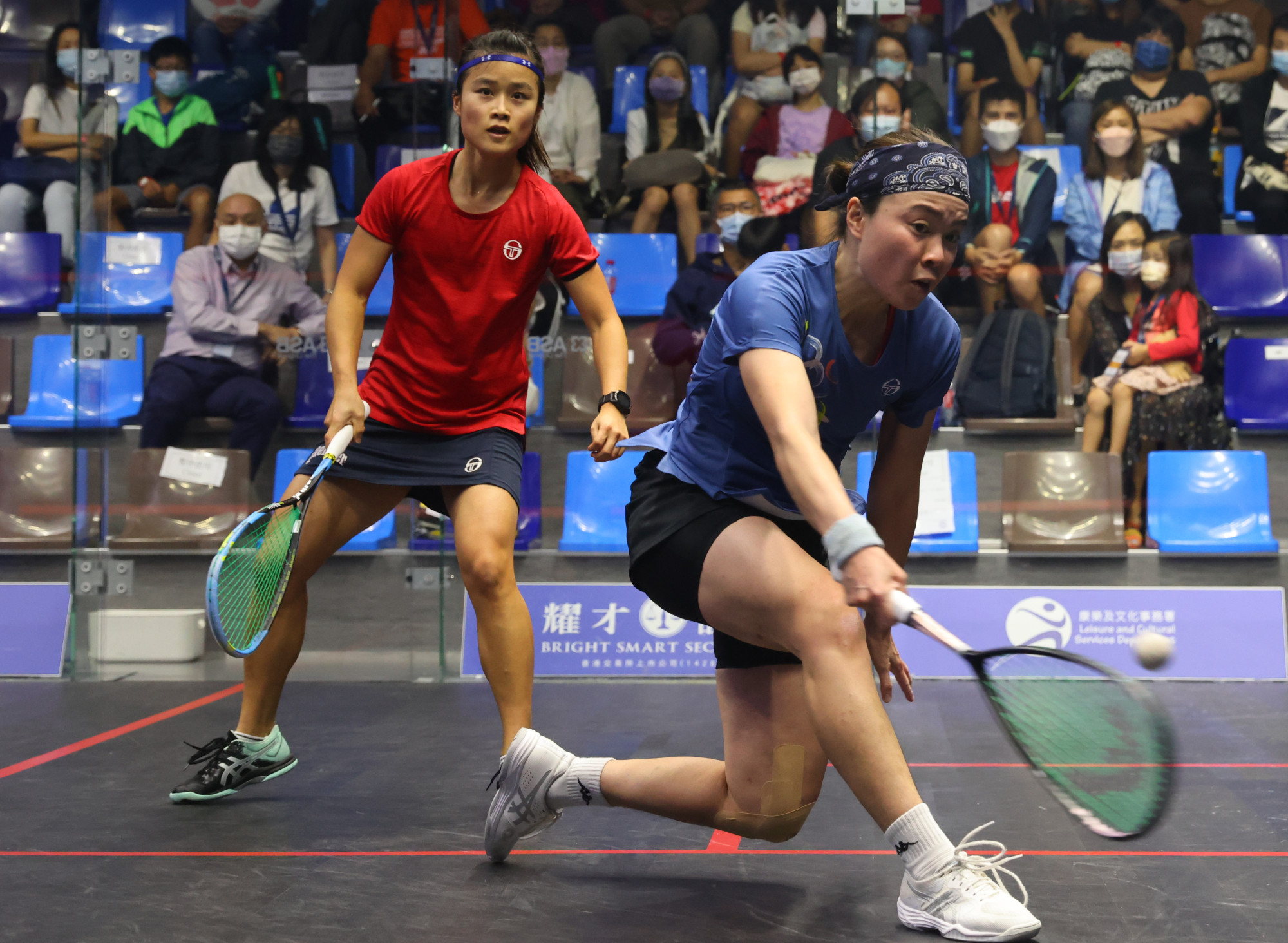 With the Covid-19 situation improving in the city, more international sporting events are starting to returning to Hong Kong.
Snooker's Hong Kong Masters attracted a record crowd of over 8,000 for the final at the Coliseum in Hung Hom this month, while
nearly 23,000 tickets
have been sold so far for rugby's Hong Kong Sevens, which will return next month after three-and-a-half years away.
Badminton's Hong Kong Open was set to take place over November 8-13 before being cancelled for the third year in a row, with the decision made when hotel quarantine restrictions were still required for all overseas visitors.
The Hong Kong Marathon was postponed from November to February next year after organisers claimed the government did not give them the go-ahead in time to plan the event.