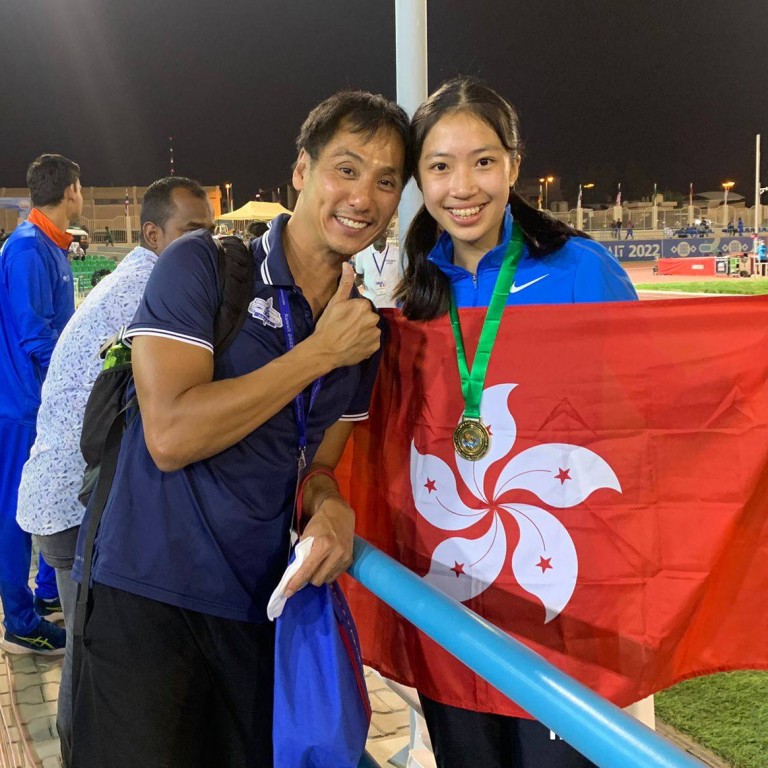 Hurdler Chloe Pak storms to Hong Kong's first gold medal at Asian Youth Athletics Championships in Kuwait
The 16-year-old dominates 100 metres hurdles final, posting a new personal best of 14.02 seconds on Friday
'She has already showed the capacity to break 14 seconds. This is a wonderful start for this young girl,' coach says
Teen hurdler Chloe Pak Hoi-man is hoping to go sub-14 seconds after winning Hong Kong's first gold medal at the Asian Youth Athletics Championships on Friday in Kuwait.
The 16-year-old dominated the 100 metres hurdles final, posting a new personal best of 14.02 seconds – 0.15s ahead of runner-up Sabita Toppo of India, with Irene-Li Lai of Taiwan taking third in 14.24.
"I was a little worried because there were only eight girls in our event, which meant we did not have heats to try out the venue," Pak said.
"But thanks to the Hong Kong Athletics Series in the summer, where there were only straight finals because of pandemic restrictions, I sort of got used to the format."
Placed in lane 3, the Diocesan Girls' School fifth form student was comfortably leading all the way – until she made a mistake on the seventh hurdle.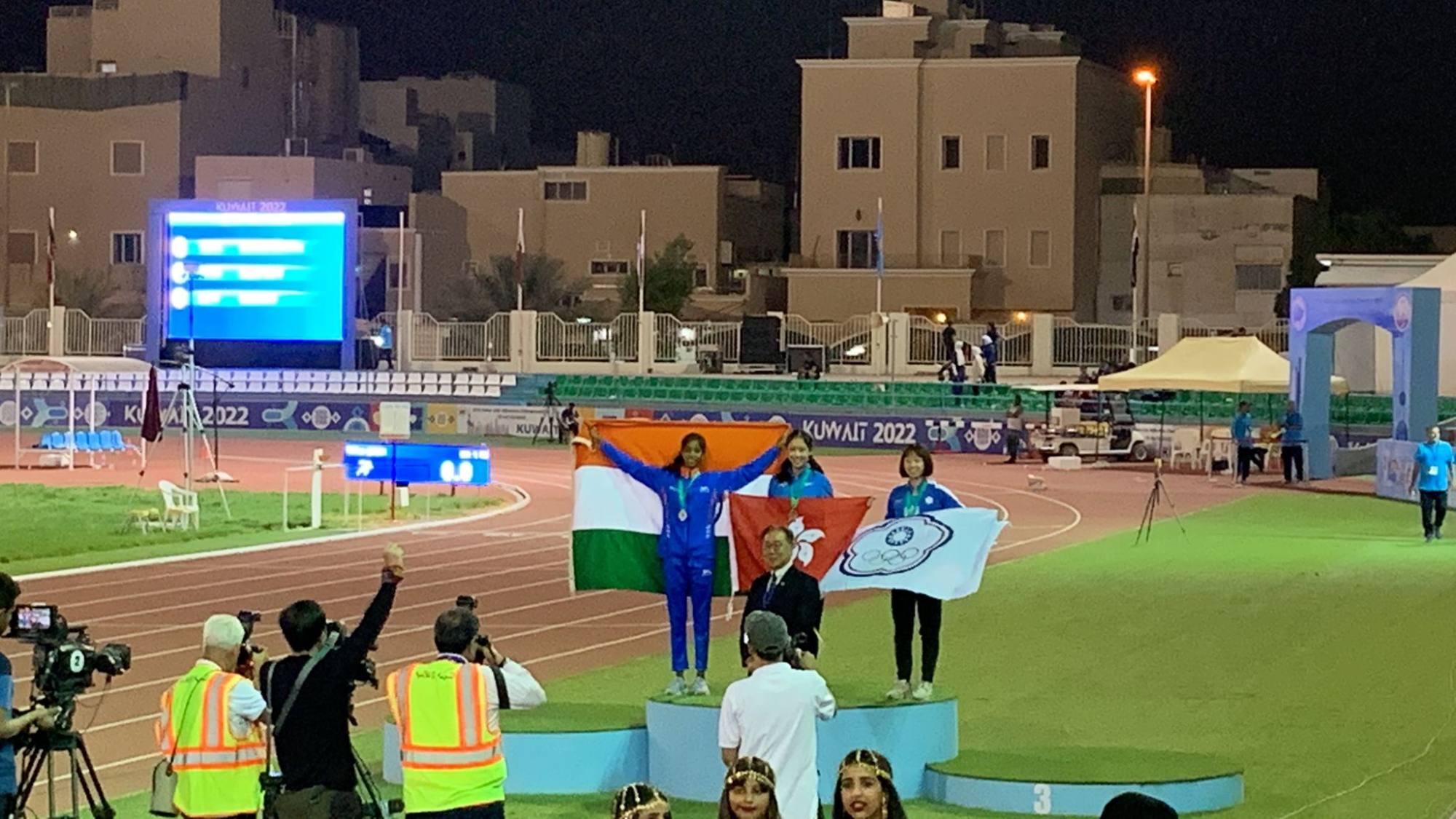 That allowed Toppo a chance to reduce the distance, but the Hongkonger regained her momentum just in time to cross the finish line first.
"This gold medal means a lot to me because it is my first international competition representing Hong Kong," Pak, who stands 1.71 metres tall, said.
"I'd like to thank my coach [Tang Hon-sing], my parents, my school, and the HKAAA [Hong Kong Association of Athletics Affiliates] for their support and for giving me the opportunity to compete in this big event during the pandemic."
Pak was just a spectator three years ago when Hong Kong hosted the third edition of the Championships at Tseung Kwan O Sports Ground, which inspired her to compete at the regional event in the future.
But winning gold – the city's third in the competition's history, following Poon Hang-wai in 2015 and Cade Cameron Wright in 2019 – was beyond her expectations.
Pak's previous PB of 14.21 seconds was set at a local club event in September, and she hopes to go below 14 seconds at a club meet later this month.
"I'm extremely pleased with her performance," coach Tang said. "If it hadn't been for the headwind [-0.8m/s], her time would have been even better.
"She has already showed the capacity to break 14 seconds. This is a wonderful start for this young girl."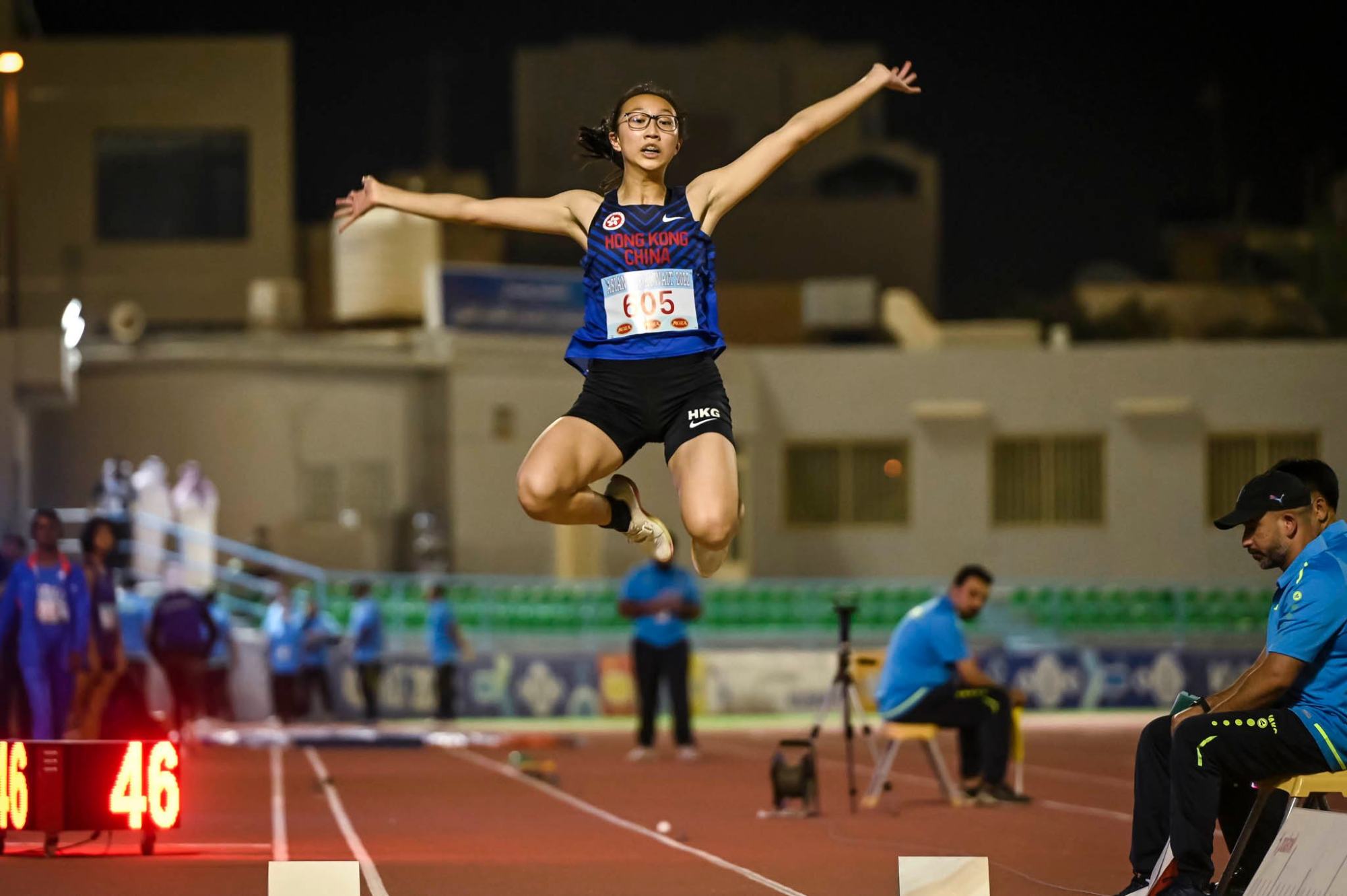 Before Pak's gold, 15-year-old long-jumper Tiffany Jia Wai-yin won the city's first medal in Kuwait on Thursday, taking bronze in the girls' event with a 5.81-metre leap.
Jia, who set the Hong Kong U18 record with a jump of 5.85m in September at the city's Junior Age Group Championships, leapt 5.76, and 5.69m on her first two attempts, with her third effort good enough for third place out of 13 competitors.
"My back was a little bit sore before the competition," form four student Jia said. "But thanks to the team physiotherapist's treatment, I was able to leap my best in this big event.
"This result shows all of the effort I put in over the last two years of the pandemic, and thanks to my coach [Yu Lik], both of us are aiming to reach 6m in the near future."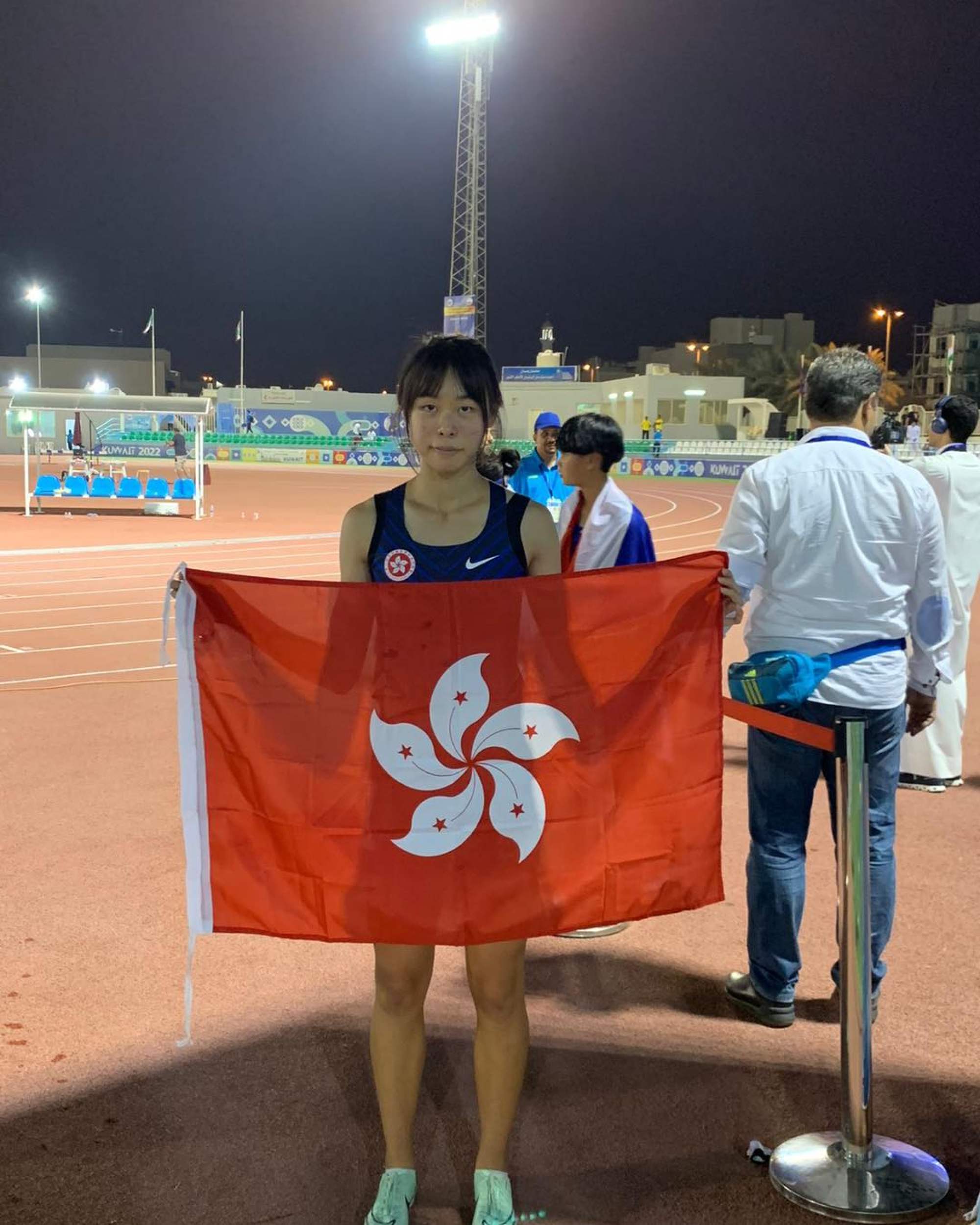 Sharifa Davronova of Uzbekistan, the World U20 Championships triple jump gold medallist, and Mubssina Mohammed of India placed first and second, respectively, with 6.06m and 5.91m.
Another bronze medal for Hong Kong came from female 100m sprinter Li Tsz-to, who finished Friday's final in 12.15s. Vanesa Valentin of Indonesia topped the podium in 11.69s, with Athicha Phetkun of Thailand taking silver in 12.01s.