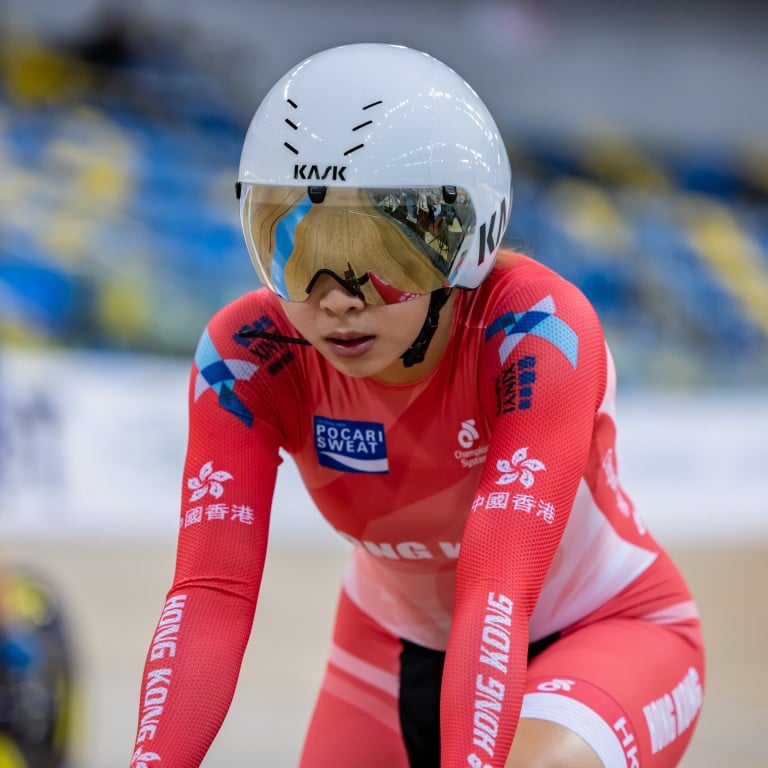 Hong Kong cyclist Yeung Cho falls short at World Championships debut in Paris as France and Germany surge
Surging Hong Kong cyclist Yeung Cho finished 31th with a personal best of 11.345, but it was not enough to get her into the knockout stages
Despite not competing, bronze medal Sarah Lee still has her sights set on the postponed Hangzhou Asian Games and, potentially, the Paris Olympics
While Hong Kong cyclist ace Sarah Lee Wai-sze is focusing on her university studies, her rivals Germany and France stole the show at the UCI Worlds at the National Velodrome in Saint-Quentin-en-Yvelines with impressive performances in the sprint events.
Just two days after winning gold in the team sprint by breaking world record, the German team moved on to the individual sprint, with two of the cyclists, Lea Friedrich and Emma Hinze, reaching the semi-finals on Friday.
France's Mathilde Gros went on to take podium honours, with Friedrich in second and Hinze in third place.
Lee's rivals showed their class in the 200m flying start, where Friedrich took first place with a time of 10.357 seconds. Gros finished second with 10.401 and Hinze placed sixth in 10.401.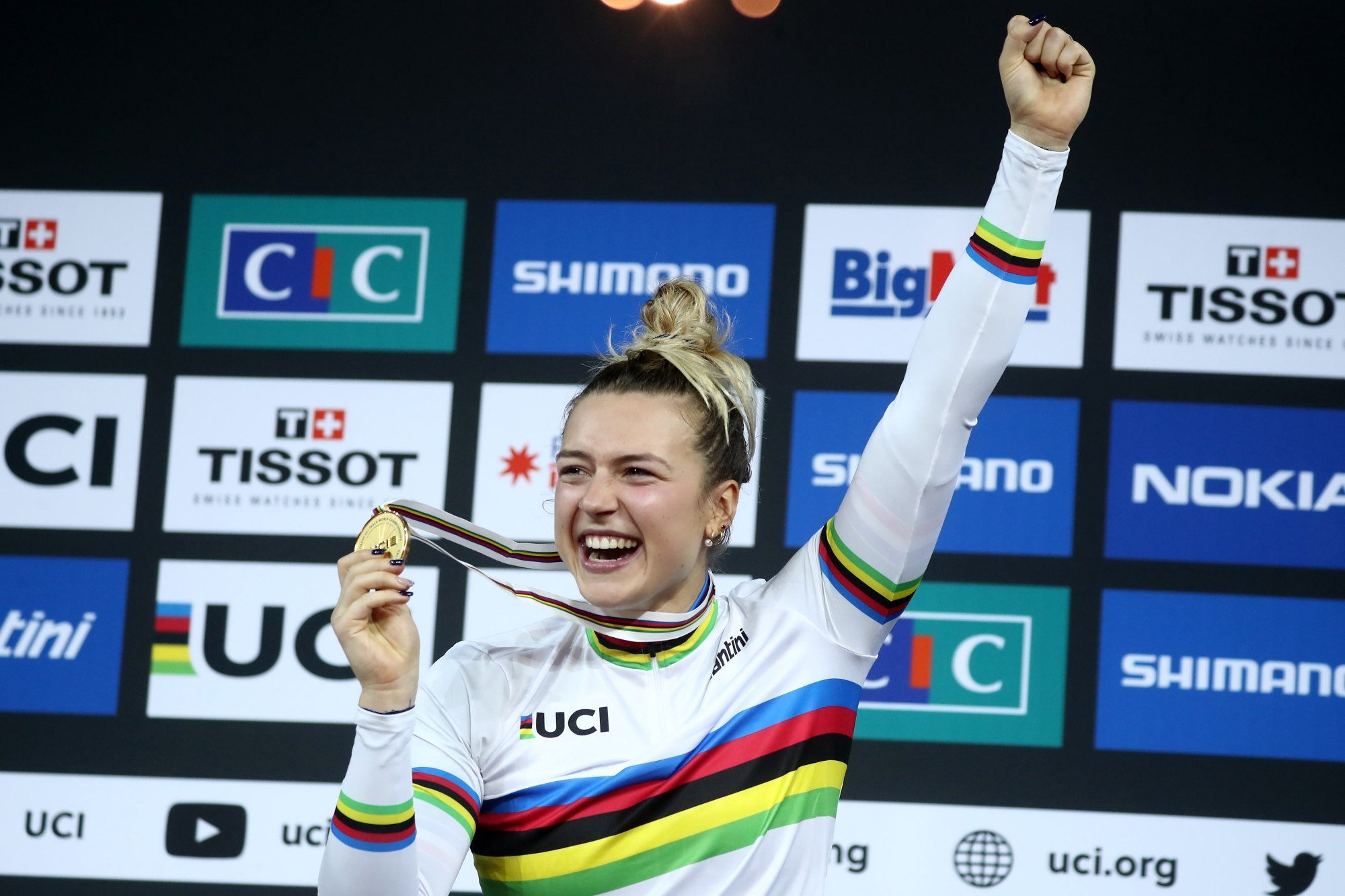 China's sole competitor, the 17-year-old Yuan Liying, finished 15th in the individual sprint, but was eliminated in the first round by Japanese Mina Sato, the 2021 Worlds' keirin silver medallist.
Yuan, one of China's promising teen cyclists in the team sprint, was defeated after the Germans won the title with a world record time of 45.967 seconds, breaking their previous record of 46.064 set at the World Championships last year.
In the absence of double-Olympic bronze medallist Lee, the only Hong Kong cyclist in the sprint event was 21-year-old Yeung Cho-yiu, who finished 31th with a personal best time of 11.345 in her Worlds debut in the flying start, but it wasn't enough to get her into the knockout stage.
"I truly can't believe I can compete in such a major stage [the World Championships], I used to watch it online, seeing cyclists wear the rainbow jerseys," said Yeung, whose previous personal best of 11.656 seconds was set at the Japan Cup in July.
"It is quite fantastic that I can now race alongside them on the same stage.
"The time I set in the 200m flying start exceeded my expectations. It means a lot to me because I've been stuck at a certain time for a long time. It shows that if I continue to train hard, my time will improve accordingly and it gives me confidence to compete alongside Sarah at the Asian Games in 2023."
Yeung will compete in the women's keirin on Sunday and said she hopes to place in the top 12.
Lee, a three-time world champion, is now focusing on her studies at Baptist University and plans to return to full-time training in the first quarter of next year, with her sights set on the postponed Hangzhou Asian Games. Lee has not ruled out competing in the Paris Olympics.