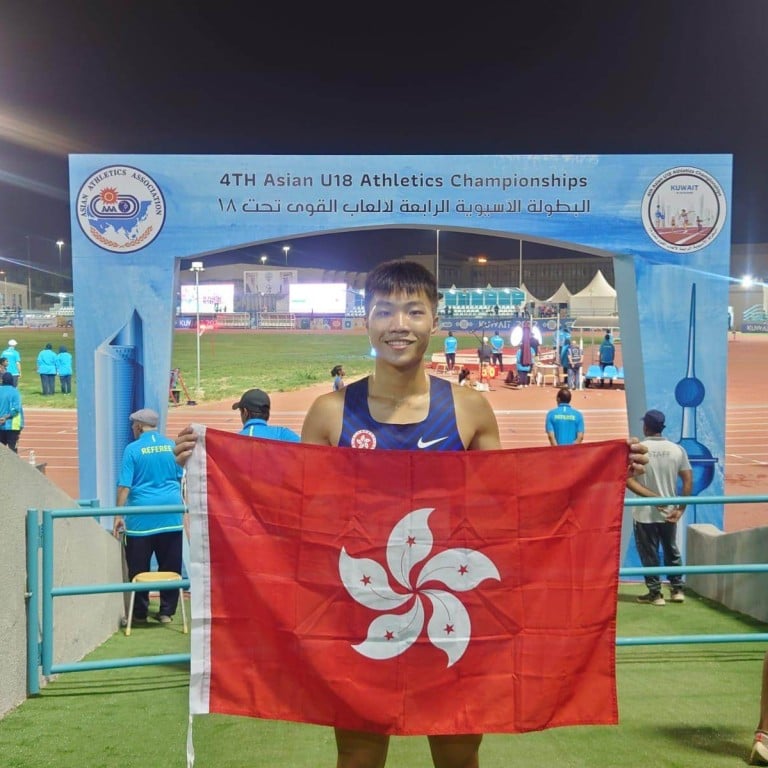 Asian Youth Athletics Championships: Chu smashes Hong Kong 800m record that stood for 25 years, takes silver in Kuwait
Ryan Chu takes more than a second off previous under-20 best set by his coach in Thailand in 1997
The 17-year-old now setting sights on bettering Leung Tat-wai's men's city record
The Hong Kong record for the boy's 800m had stood for 25 years before Saturday, then Ryan Chu Lok-yin smashed it at the Asian Youth Athletics Championships – in front of the man who last set it in 1997.
Chu continued the city's impressive run at the competition in Kuwait, taking silver in 1 minute 53.46 seconds, more than a second faster than the previous best of 1:54.54, set by his coach Leung Tat-wai in Thailand.
Leung said he had been waiting a long time for his mark to be bettered, and thought his charge had been inspired by the occasion.
"I've held this record for 25 years," Leung said. "It was time for someone to break it, and I'm really pleased and thrilled that Ryan did. "I think it's mostly the major event environment and foreign opponents that drove him to reach it."
The boys' 800m final featured 11 runners, with Chu starting in lane 5. The 17-year-old was third after the first lap, and accelerated in the final 300m to claim silver, just 0.16 seconds behind winner Mohamad Hesam Mozafari of Iran, with Kuwait's Abdulaziz Khafif third in 1:54.55.
By any measure, Chu has enjoyed a stellar season, with the Diocesan Boys' School fifth form pupil, regularly breaking his own under-18 record, starting with a time of 1:58.76 in March, and consistently lowering it ever since to know hold the fastest time at both u-18 and u-20 level.
"It truly astonished me that I could improve on more than three seconds here [in Kuwait], I know nothing about my opponents, and all I did in the race was pass as many opponents as possible," Chu said.
The young runner's next goal is to smash Leung's full Hong Kong record of 1:52.17, set in 1999, which is 1.29 seconds faster than his personal best.
"I want to take it slow and see when I can break it [the city record]," he said.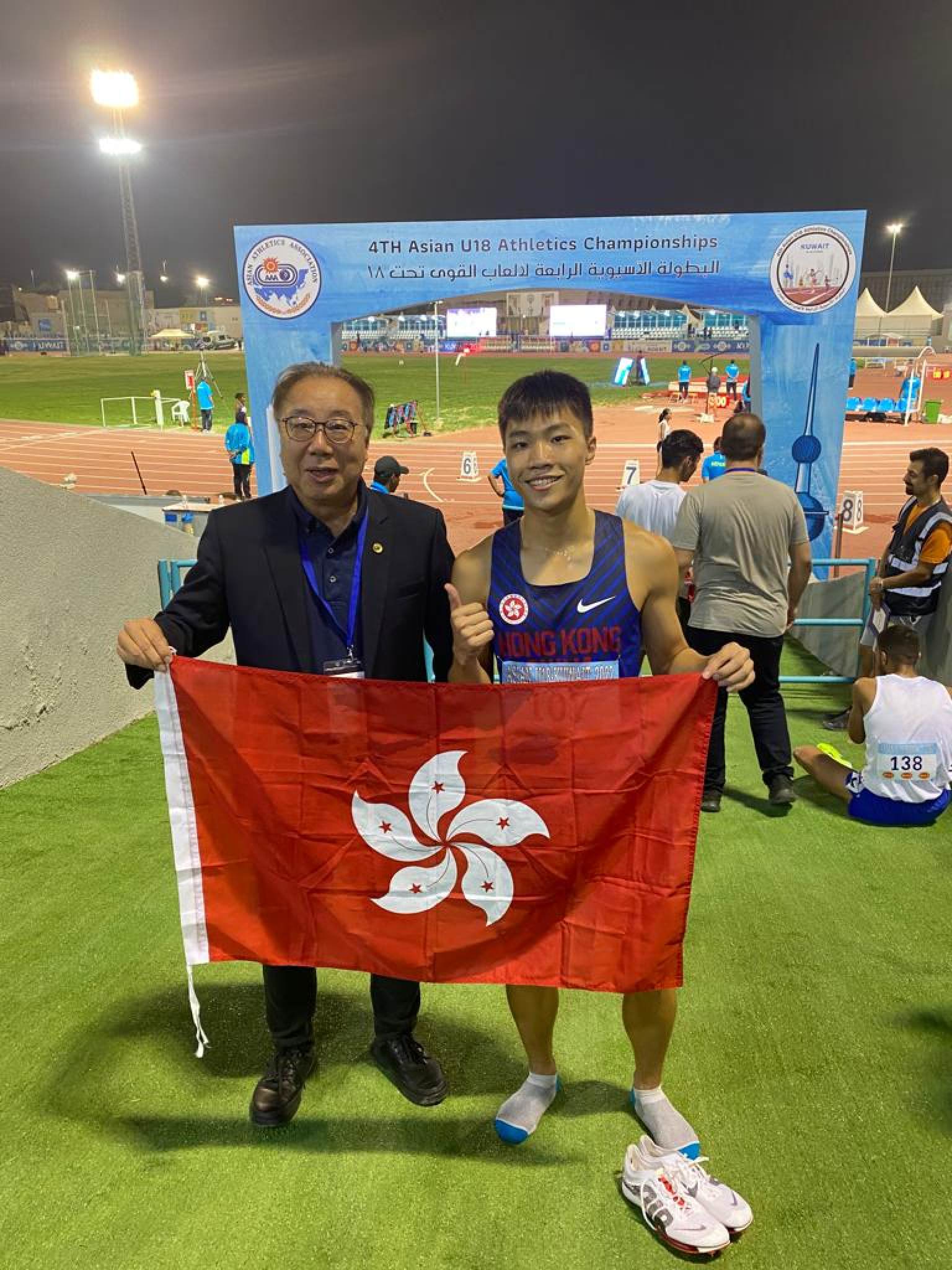 While Leung, who started coaching Chu in 2019, wants to see his athlete continue to improve, he is urging patience.
"I'm very much looking forward to seeing Ryan beat my record, but he just got a three-second breakthrough, he needs time to recover, I hope he can make it consistent around 1:54, then go for the record," he said.
Chu's quest for success in Kuwait is not over yet, he will compete in the boys' medley relay on Sunday, the final day of the event, trying to add to one gold, one silver, and two bronze medals Hong Kong's athletes have already won.